Manderley is one of only a handful of 20th Century Perthshire houses listed as being of architectural note.
It is also one of a handful of residential homes built by Cecil Stewart, the prominent architect born at 3 Marshall Place in Perth.
Cecil (1911-1964) was awarded the prestigious Royal Institute of British Architecture (RIBA) Silver Medal and earlier in his career worked on the RIBA headquarters building in Portland Place, London. He was elected a RIBA fellow in 1951 and details of Manderley are kept in the RIBA Archive in the Victoria and Albert Museum in London.
The name Manderley is taken from the fictional estate in Daphne du Maurier's novel Rebecca. Book and house have more than a name in common – they were both completed in 1938.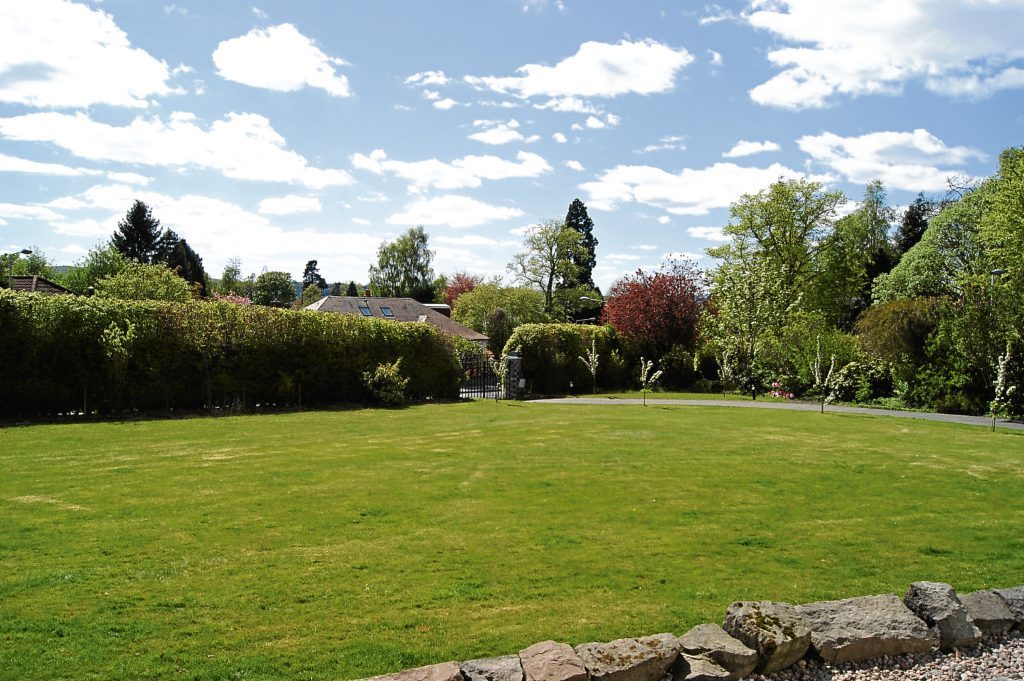 Manderley sits on one of the best sites on the slopes of Kinnoull Hill, a large corner plot facing southwest and stretching to three quarters of an acre.
Its owners for the last six years have been Ailsa and Rhys Gray and their daughters Catriona (11) and Freya (8).
"To begin with we couldn't see why the house was of such special architectural note," Ailsa admits. "But when you looked at the original part of the house and ignored the rest you saw how special it once was."
Ailsa (47) and Rhys (52) decided they wanted to replace a previous extension with one that was in much closer harmony with the original house.
They employed the services of architect Roderick James.
"He has pretty much created a cottage industry in oak post and beam building," she says. "His philosophy is all about using local tradesmen and local wood where possible. The building method wasn't much used anymore so he trained local carpenters on how to do it."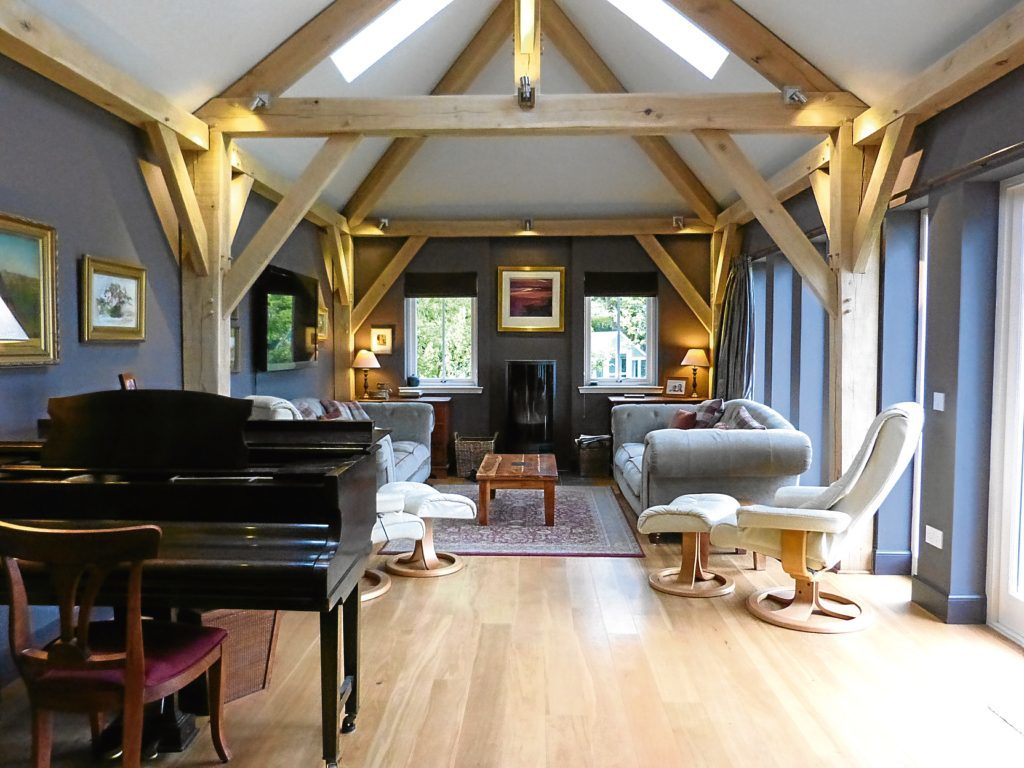 The Grays tore down an old flat roof extension and replaced it with a double height living room with twin aspect windows, Velux windows and a sleek, modern wood burning stove.
The exposed oak timbers and beams are a delightful part of the room and should weather nicely with the passing years.
Roderick also helped the couple revamp the rest of the house, including adding extra porthole windows to complement the original round windows installed by Cecil.
"That's one of the many things I like about Roderick," Ailsa continues. "A lot of architects only want to stamp their own personality on a project. To me its a sign of confidence that he wants to maintain the integrity of the original architect."
The couple knocked through a wall to open what was a galley kitchen into a much larger kitchen/dining room.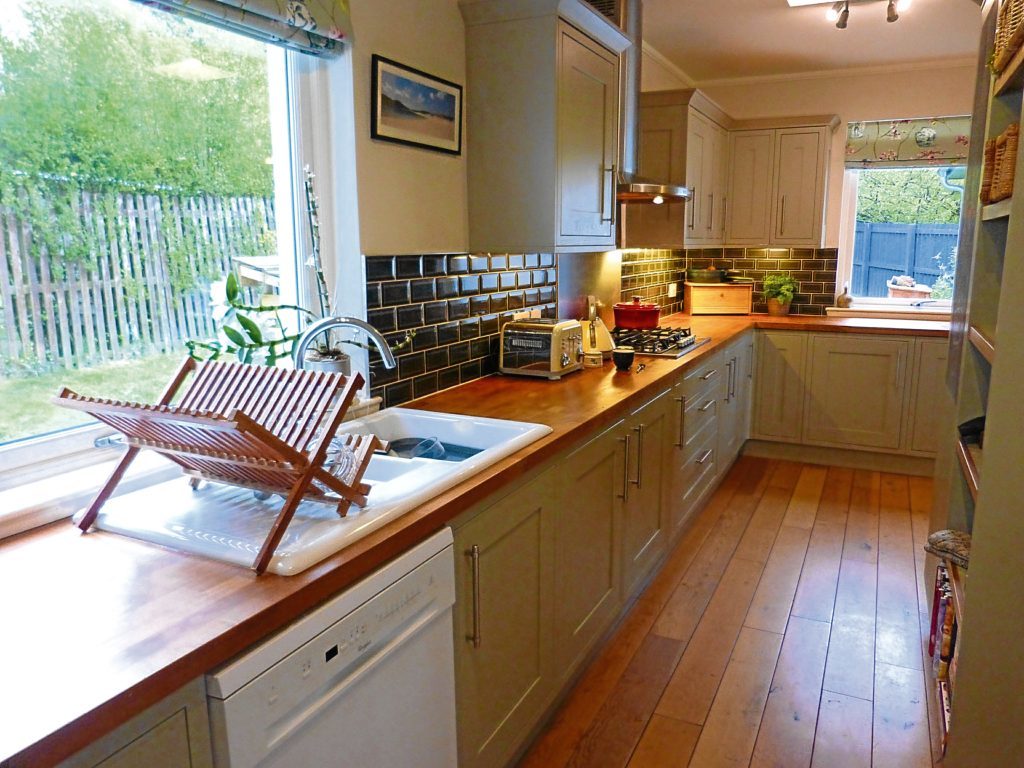 There's an en suite double bedroom on the ground floor while upstairs is an en suite master bedroom, three more double bedrooms and a family bathroom. Rhys works for SSE while Ailsa left a career as a corporate lawyer to found a company, Profits With Purpose, that helps companies push social and environmental goals alongside the pursuit of profits. The couple plan to move to Dunblane for work reasons.
"This has been a superb home and I don't think we'll ever find a place that enjoys as much natural light but it feels like time to move on."
Manderley, Mount Tabor Road, Perth is on sale through Thorntons for offers over £695,000.
jmckeown@thecourier.co.uk