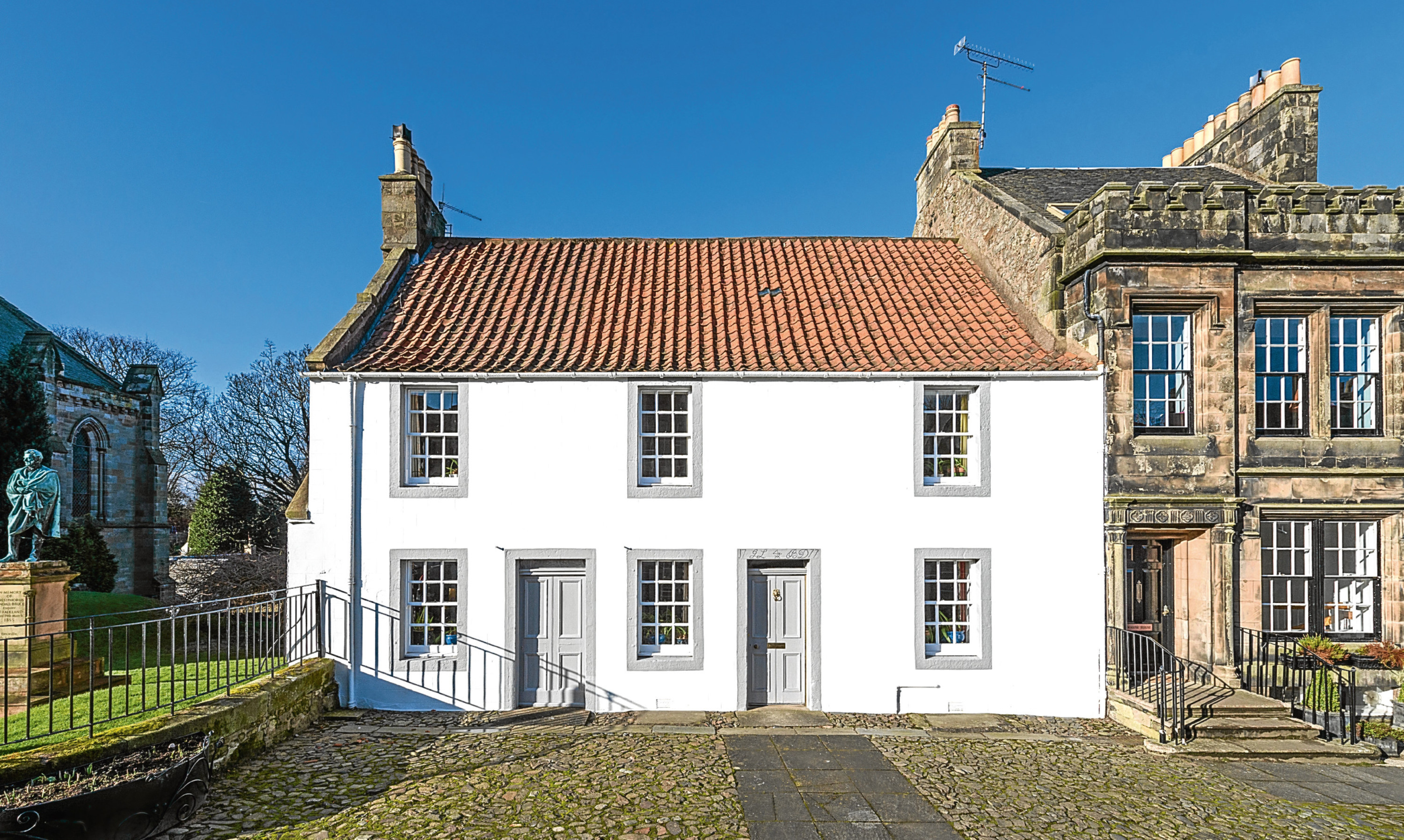 To the front is the High Street, with its pubs, cafes and burbling lion's head fountain. To the rear are sprawling orchards and open countryside. And to the side lies Falkland Palace.
Saddlers House is surrounded by special places. Owner Ewan Chalmers opens the door and his spaniel Kiwi bounds out to inspect the new visitor.
It's a home full of surprises. Though it looks like an ordinary two storey house from the front, inside it sprawls over no fewer than four levels.
Ewan and his wife Rosaleen have lived there for 29 years and raised three children in the five-bedroom house.
Saddlers House dates from 1777 and is named, quite simply, because it was where the town's saddler lived and worked.
"You'll have noticed there are two front doors," Ewan (62) continues. "One was for his house and the other for his shop."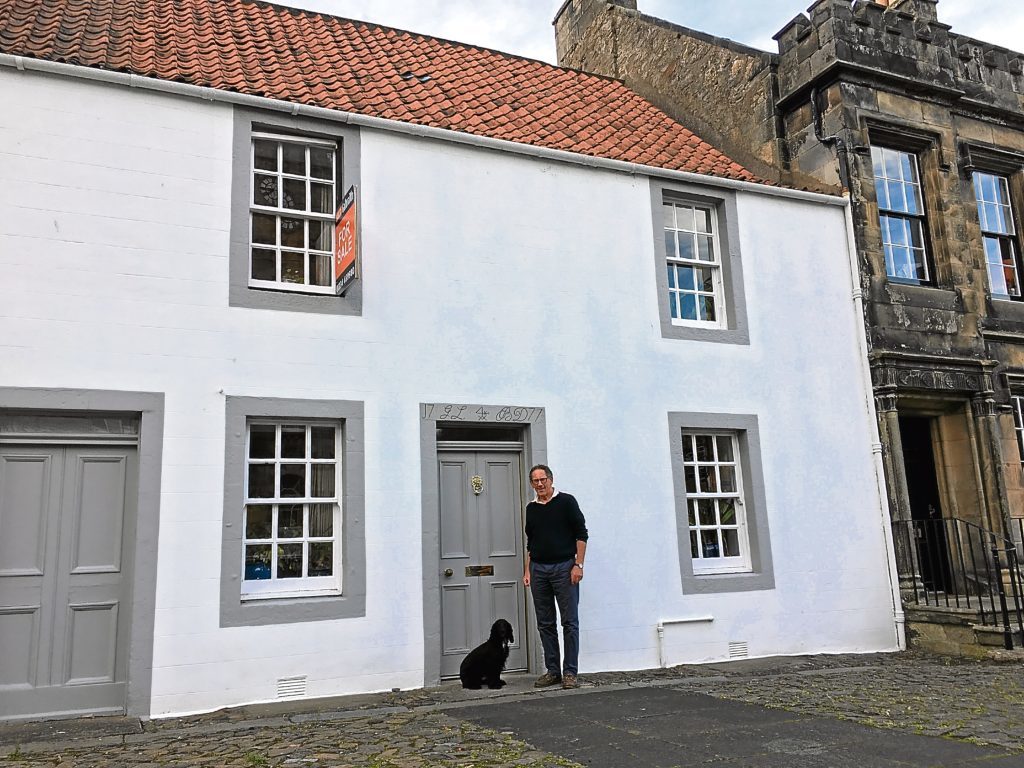 Saddlers House was one of the first homes to be renovated under the National Trust's Little Houses improvement scheme in the 1960s.
"To begin with the National Trust were, technically, our feu landlords and we were supposed to pay them the sum of 1d a year," Ewan chuckles.
Ewan bought the home because it reminded him of his childhood in rural Aberdeenshire. "I wanted our three children to be able to enjoy all the benefits of my childhood: being able to head out into the woods after school and all that sort of freedom."
The front door opens onto the ground floor which contains the kitchen, dining room, family bathroom and a large room currently used as a bedroom but which could easily be a second living room.
Stairs lead both up and down. The Chalmers have put the living room on the first floor, enjoying views across the historic High Street but elevated so no one can peer into windows.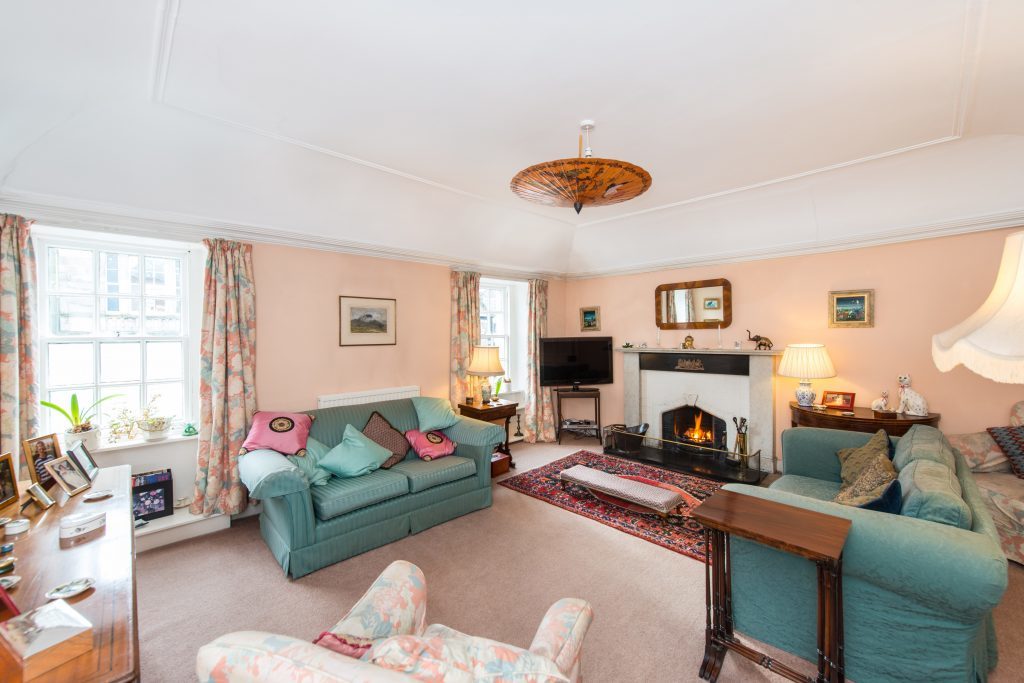 There are three bedrooms, including a large room with walk-in cupboard that was originally the master bedroom.
Another flight of stairs leads up to attic level where there's the master bedroom and en suite, both of which enjoy views across Falkland Palace Estate to the East Lomond.
"The view is one of my favourite things about living here," Ewan explains. "The orchard has wonderful blossom in spring and the trees are laden with fruit in summer."
The orchard is also home to a wicker sculpture of Mary Queen of Scots, complete with falcon on her arm – Falkland Palace was a favourite retreat of the 16th century figure.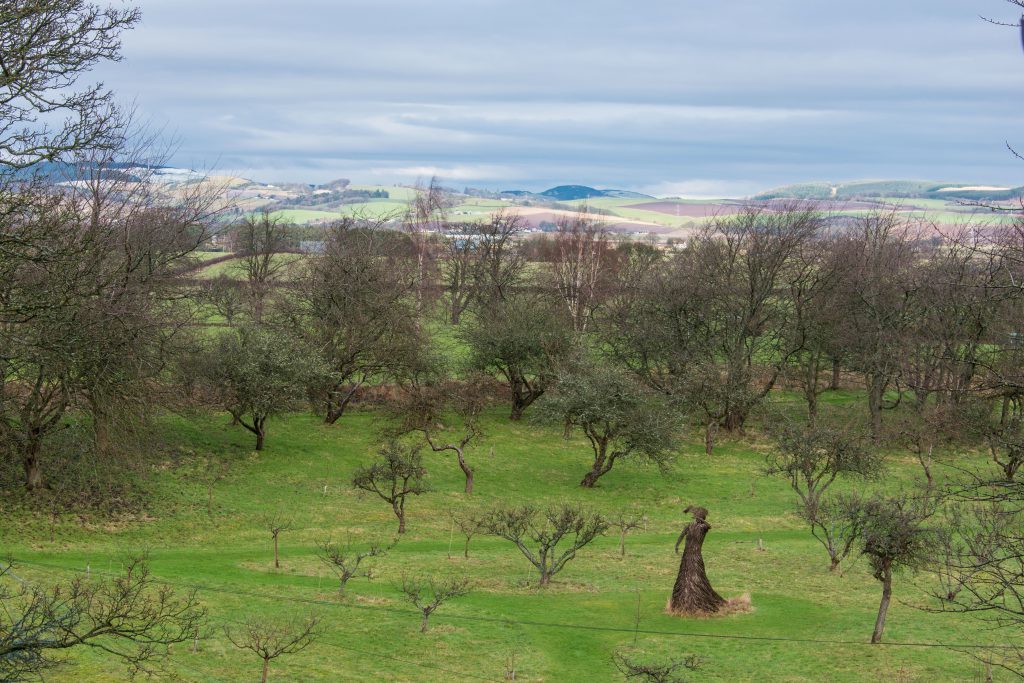 Below street level is the basement floor that connects the house to the back garden. It's currently used as a playroom but an imaginative architect and a bit of money could transform this floor into a stunning kitchen and garden room.
Saddlers House featured on the hit TV show Outlander, about a time-travelling nurse who becomes involved in the Jacobite uprising.
"Some of it was filmed in Falkland and our house was shown quite prominently in it," Ewan explains.
"They needed to change the colour of the house as it was too white. So they painted it grey for the show and then changed it back to white afterwards. We got a nice freshly painted house out of it!"
jmckeown@thecourier.co.uk
Saddlers House, Falkland is for sale via CKD Galbraith for a fixed price of £375,000.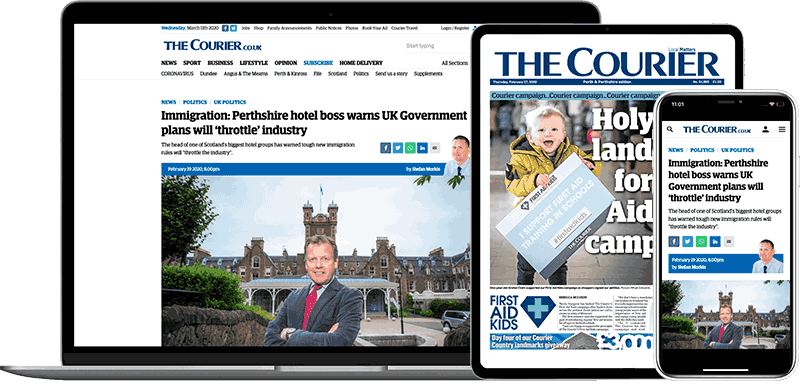 Help support quality local journalism … become a digital subscriber to The Courier
For as little as £5.99 a month you can access all of our content, including Premium articles.
Subscribe