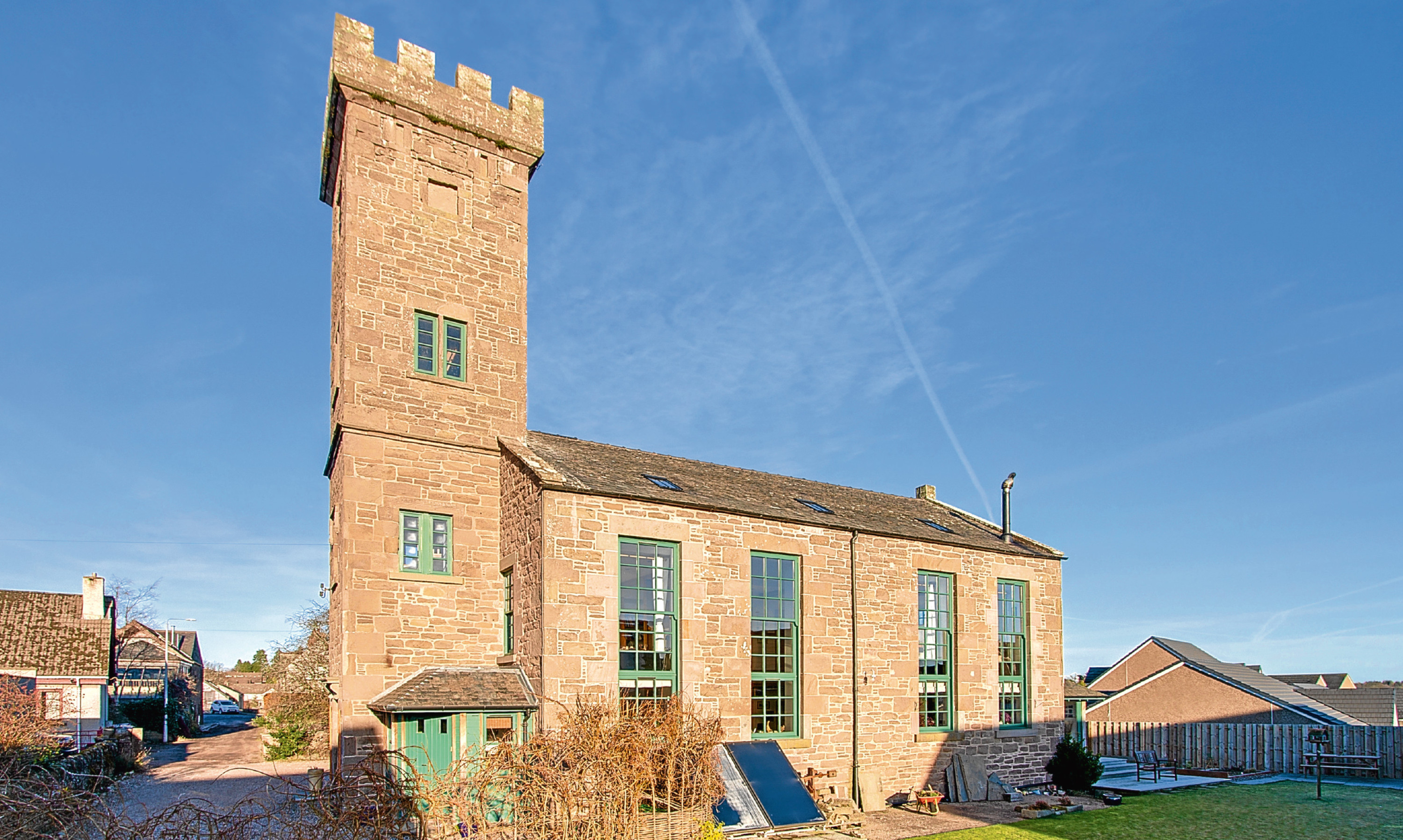 Standing on the tower roof of Graeme and Marion Dunsire's converted church in Letham is quite an experience.
For a start you need to climb up no fewer than four Ramsay ladders to get there. It's worth it though. At 60 feet high we're at the tallest point in the Angus village and there's a 360 degree panoramic view that takes in Lunan Bay and Cairn O' Mount.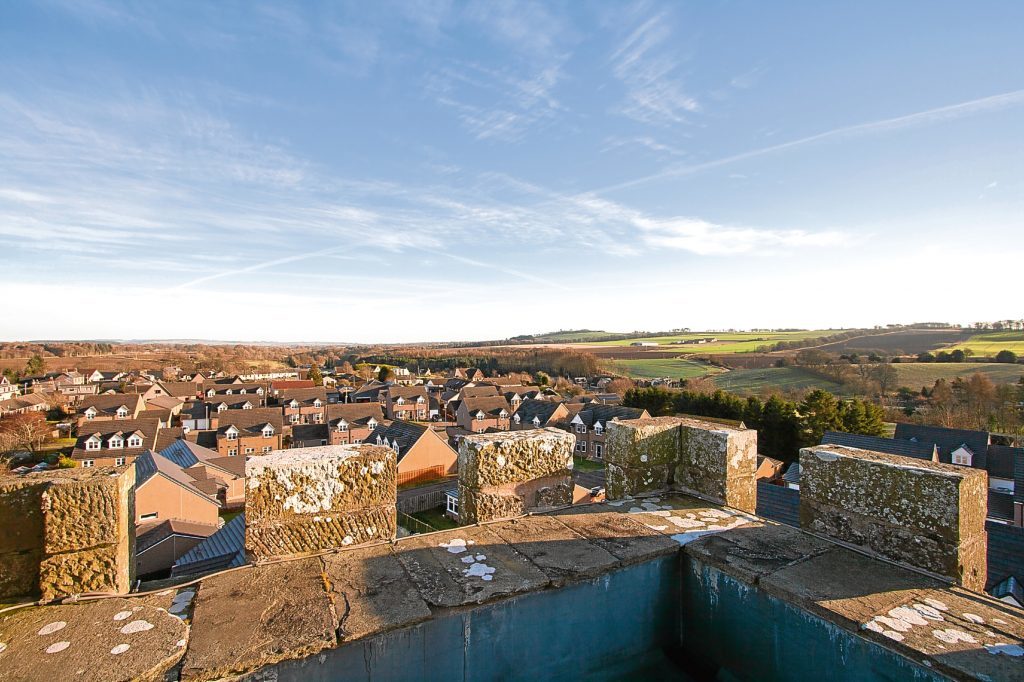 "We don't use this much," Graeme says. "But for our daughter's wedding we released loads of huge balloons from here. Watching them drift away to the horizon was quite amazing."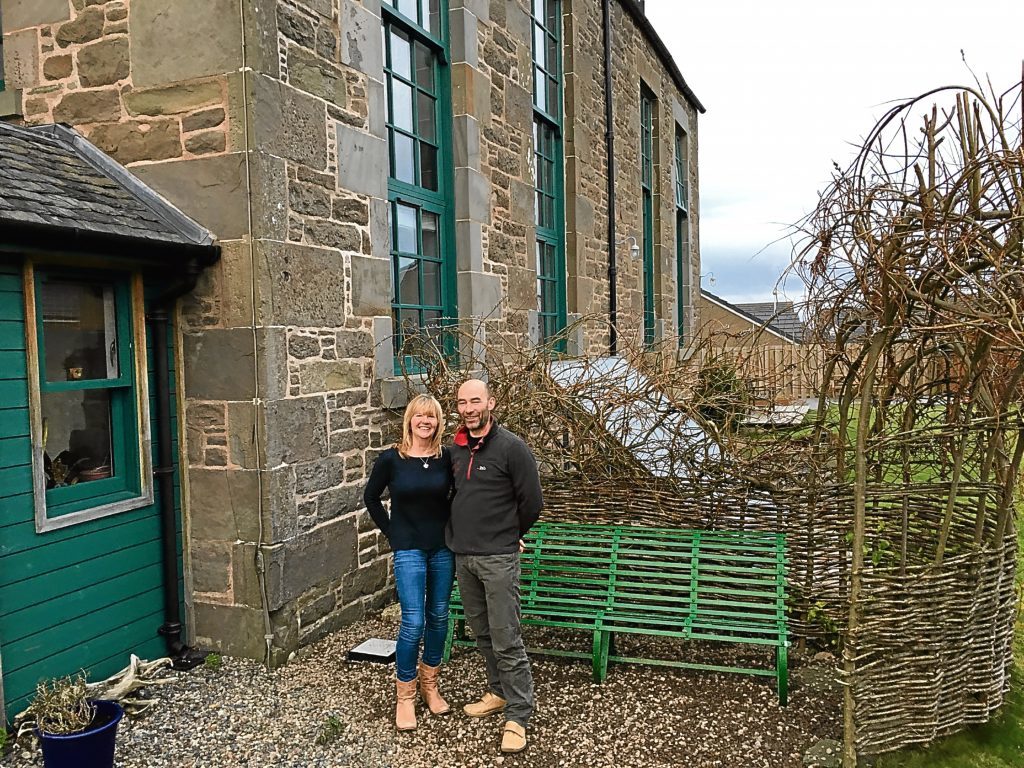 Graeme (49) and Marion (61) didn't particularly want the church in the first place. "I was construction manager for Guild Homes and the church was part of a package of land they'd bought for a housing development," he explains.
"They kept suggesting we take the church and convert it into a house. I said no a few times but eventually the idea took root and we went for it."
Built in the early 19th Century, The Steeple has not been used as a church for a very long time. During the Second World War Polish soldiers were billeted there and when the couple bought it in 2007 it was a joiner's workshop, with a sliding barn door at one end and a rickety three-storey wooden extension at the other.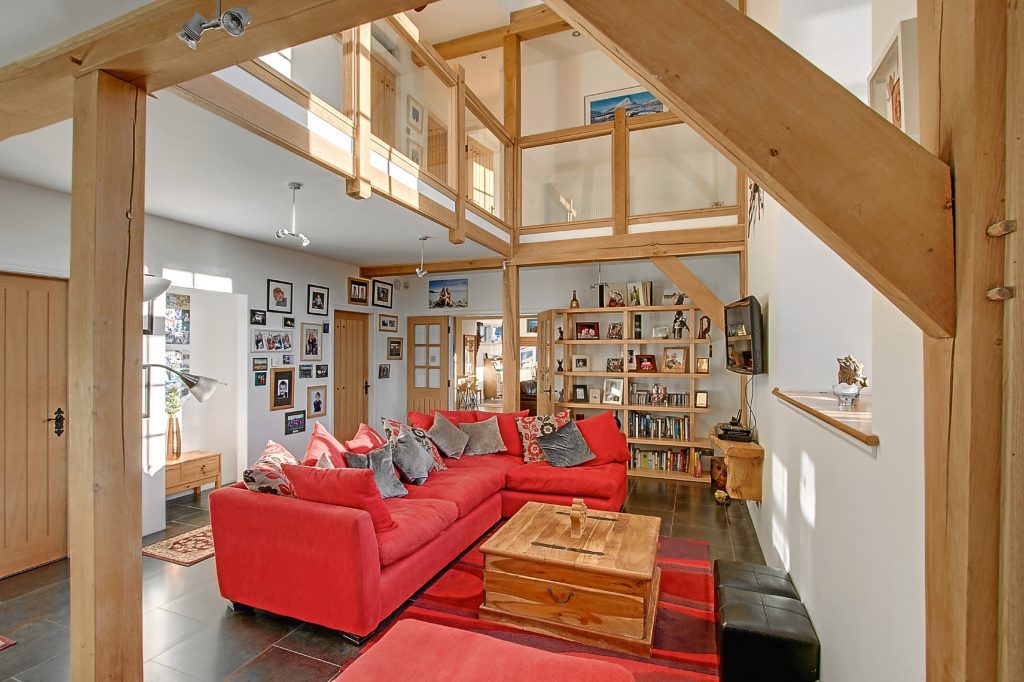 "There was an old 1960s Volvo in what's now the kitchen," Graeme explains. "Somebody's restored it – I still see it driving round now and then."
The church building needed to be stripped right back to its bare walls, a painstaking process that took months of hard, dirty labour.
"All the lath and plaster had to be ripped off the walls and there was inches of stoor on everything," Marion shudders. "It was pretty soul destroying at the time."
The roof was removed and replaced and the tower dismantled and rebuilt, with stainless steel pins holding the stones in place. Each floor was rebuilt from scratch, with solid oak beams now forming a feature in every room.
They installed a geothermal heating system that's bolstered by solar water heating and a wood burning stove with back boiler.
The building is super insulated and despite its vast space costs little more to run than an ordinary three bedroom house.
Where the huge door was cut into the gable end wall they built an extension with floor to ceiling windows that bring in lots of natural light.
"Church windows start at or above head height so we wanted somewhere we could be sitting down and enjoy the view out," Marion explains.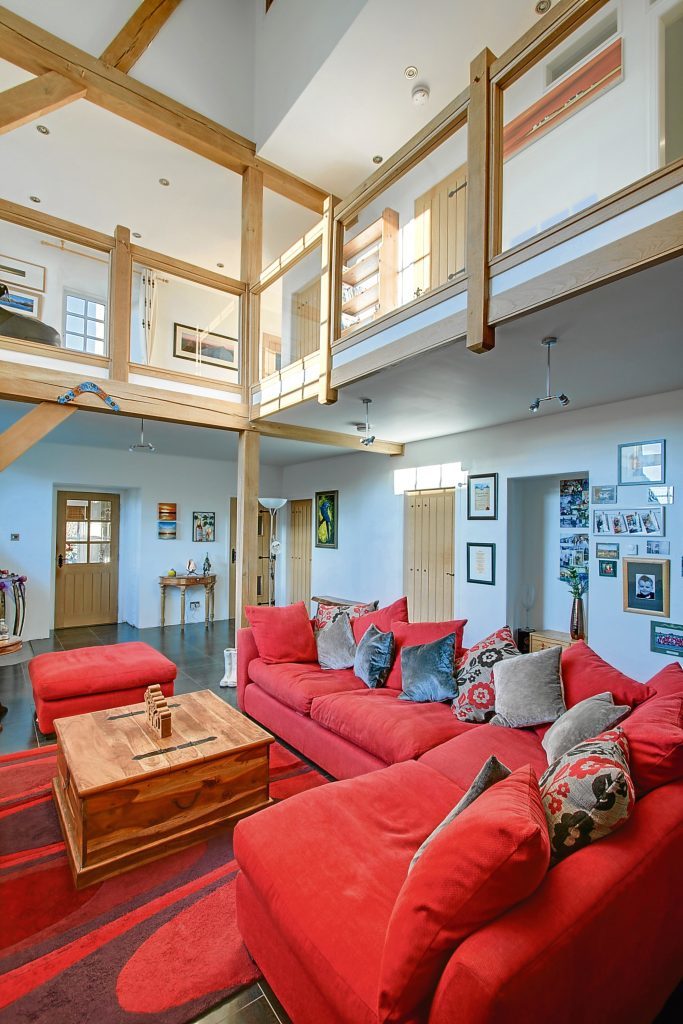 The couple moved into the house in 2009 and added the sunroom extension three years later.
The ground floor is a large open plan flow of sunroom-kitchen-living space. The living room in particular is quite spectacular, with a triple height ceiling leaping all the way to the top of the building and towering windows letting in light. Balconies from the upper two floors look down into the space.
There's a downstairs bedroom/study and bathroom. The staircase was built inside the tower by Kirriemuir joiner Bill Pitt and is an impressive work of craftmanship.
On the first floor landing there's a sitting area with views out of two windows and down into the living room. There are three bedrooms up here, a double, en suite double and master with en suite and dressing room.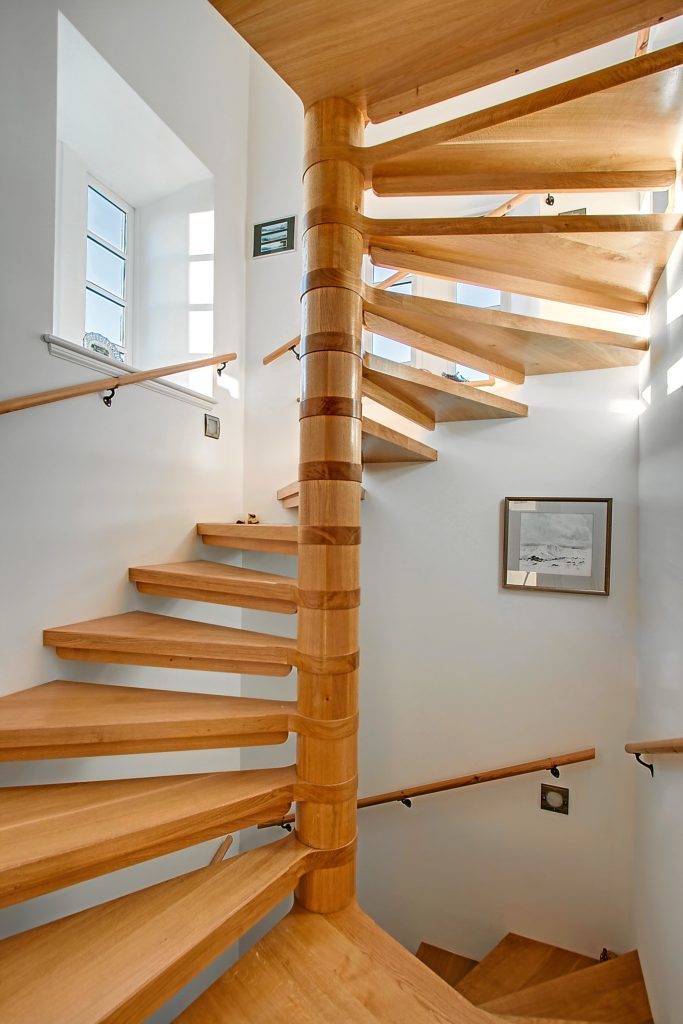 The second floor is occupied by a massive playroom with oak beams and Velux roof lights. "We didn't need the space so we just made it into this great party room but you could easily put two or three more bedrooms up here," Marion says.
There's parking outside and an enclosed back garden with lawn and decking.
Graeme and Marion's three daughters have all moved out and the house is now much too big for them.
The couple plan to downsize after they sell the Steeple. "It probably won't happen because it isn't at all practical but we have a vision of what we'd like to do," Marion says.
"We're both really into the outdoors.What we'd love is to hand over the keys to the new owners, hoist on our backpacks and just walk away."
jmckeown@thecourier.co.uk
The Steeple is on sale through Savills for offers over £370,000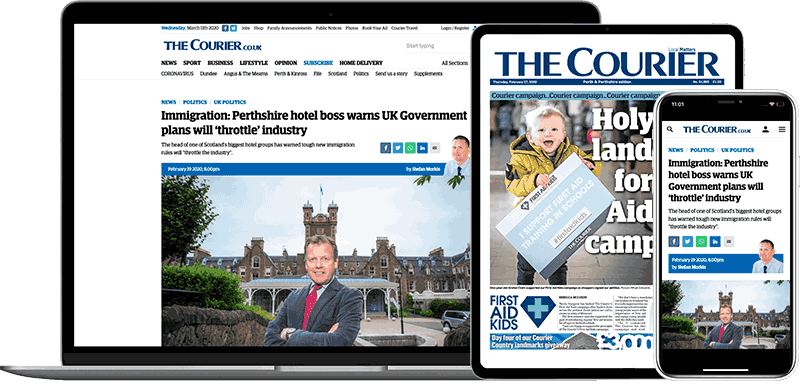 Help support quality local journalism … become a digital subscriber to The Courier
For as little as £5.99 a month you can access all of our content, including Premium articles.
Subscribe