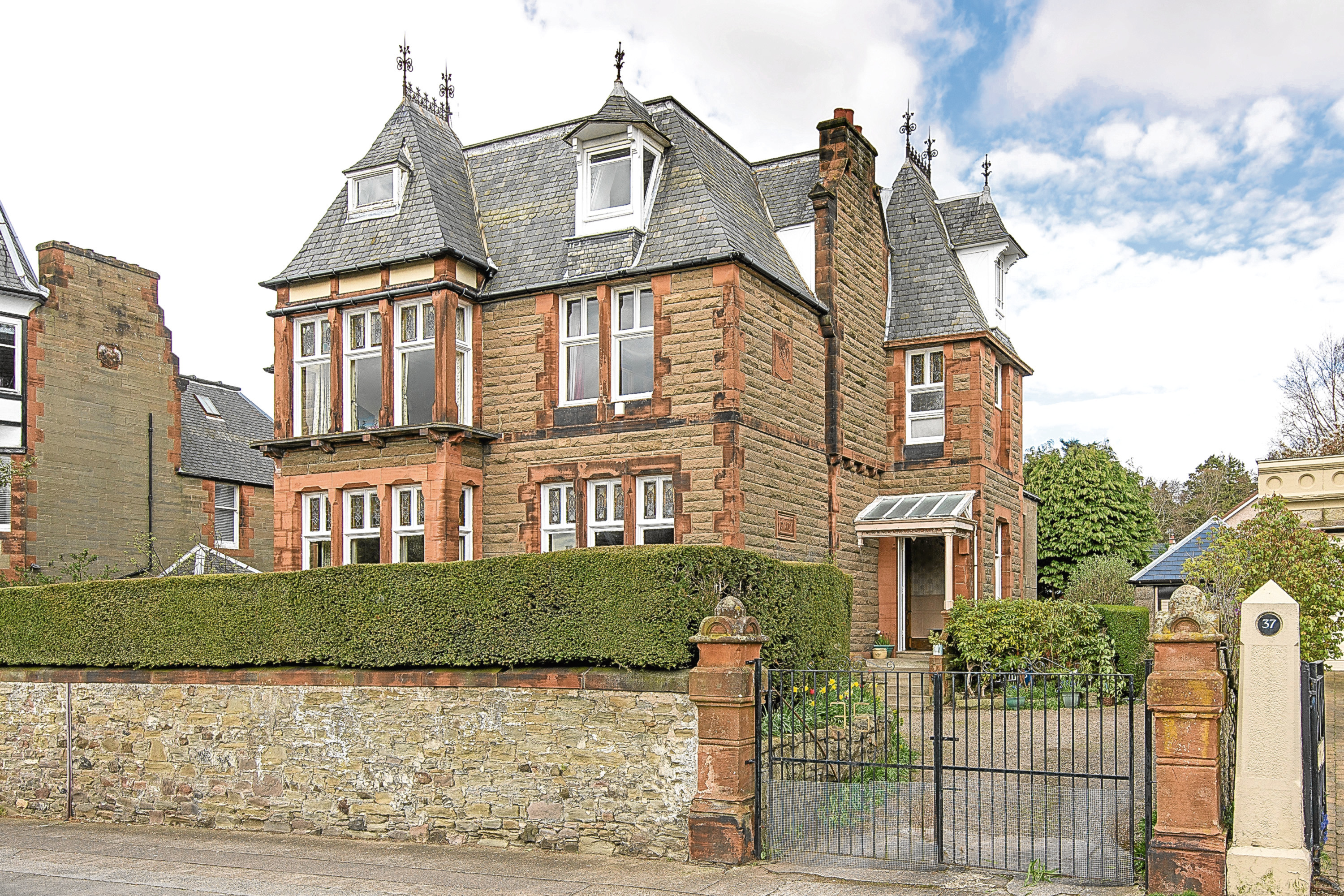 A cul-de-sac on the hillside just above the town centre and gazing towards the River Tay, Camperdown Street is one of Broughty Ferry's most sought after addresses.
Gordon Burnett and his late wife Joyce lived on the street for more than 50 years.
They bought number 35 in 1970. Gordon, a retired accountant for NCR, explains: "We lived across the road. I didn't think I could stretch to this house but it had been on for a while and my wife and mother-in-law loved it so we had a look."
The 79-year old doesn't want me to disclose what he paid for the house but it was astonishingly cheap by today's standards.
Nevertheless, it pushed the couple financially and they came up with a novel way of paying for the upkeep on the enormous house, which sprawls over four levels.
"We took in six dental students," he recalls. "It was on a half board basis so Joyce made them breakfast and dinner. Their course was six years' long so we got to know them very well."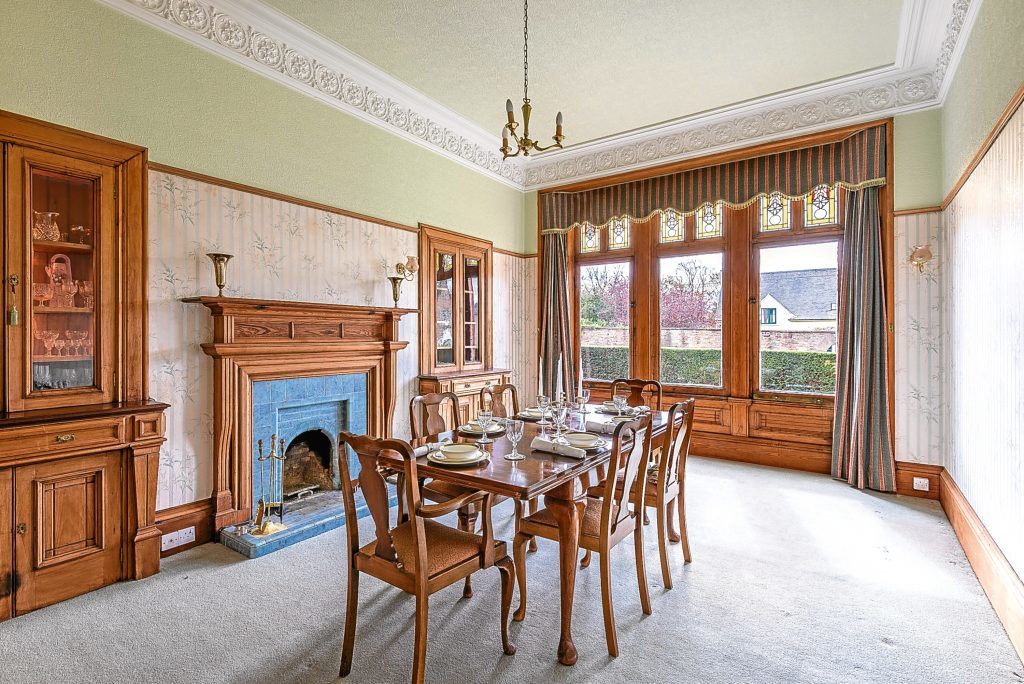 With the six students and the couple's three children, Gordon remembers a busy home full of bustle and happiness.
The house was built in 1890 by architect Charles Oar, who lived in it until his death until 1922. It's filled with lovely touches – a stone carving above the front door reads "God grant passers here below be holy, happy, heart, handy, thrifty" – and there are many stained glass windows, including three huge panes casting multicoloured light onto the main staircase.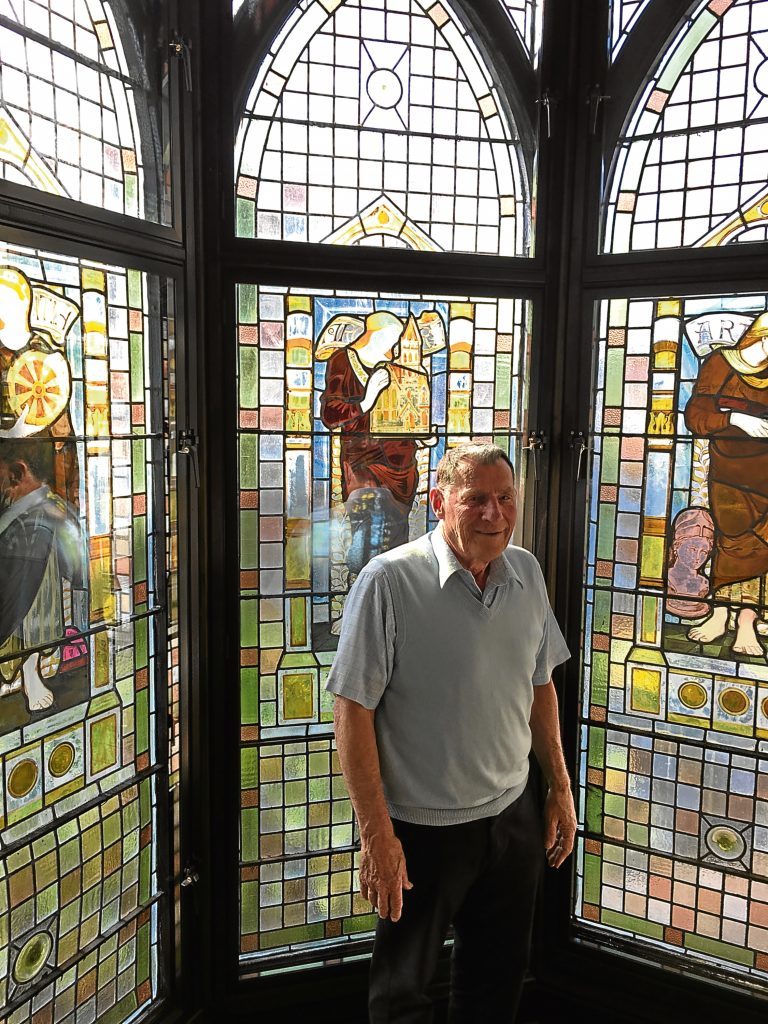 "The three panels are Art, Architecture and Science, Oar's three muses," Gordon continues. There's even a sandstone panel in the vestibule on which are named the contractors who built the house, including the plumber and plasterer – although, as Gordon points out, you'd need a hotline to heaven to complain about their work now.
The basement contains a huge main room that could make an excellent children's playroom or an entertaining space for adults.
The ground floor is dominated by the large lounge and dining room. "The house used to be used as a doctor's surgery," says Gordon. "The lounge was the surgery and the dining room was the waiting room." There's a bar off the living room and separate stairs off the kitchen lead to former maids/staff quarters.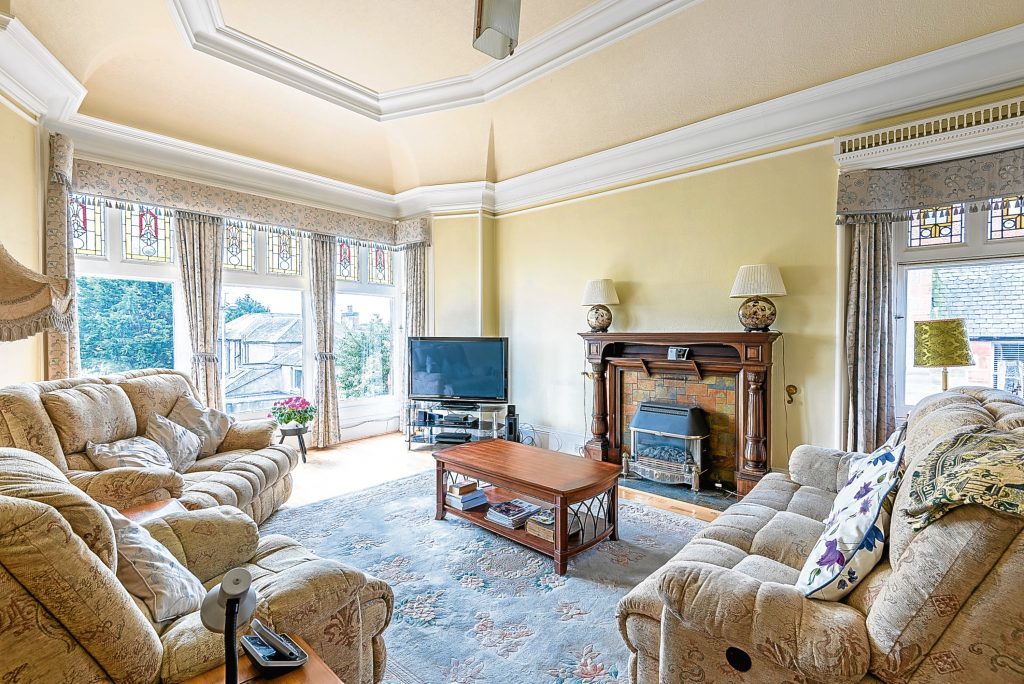 Gordon lives mainly on the first floor, where there's a large, bright lounge, small kitchen, master bedroom, bathroom and two more bedrooms. At attic level are another three bedrooms and another bathroom.
The back garden catches the evening sunshine and a detached garage has its own workshop.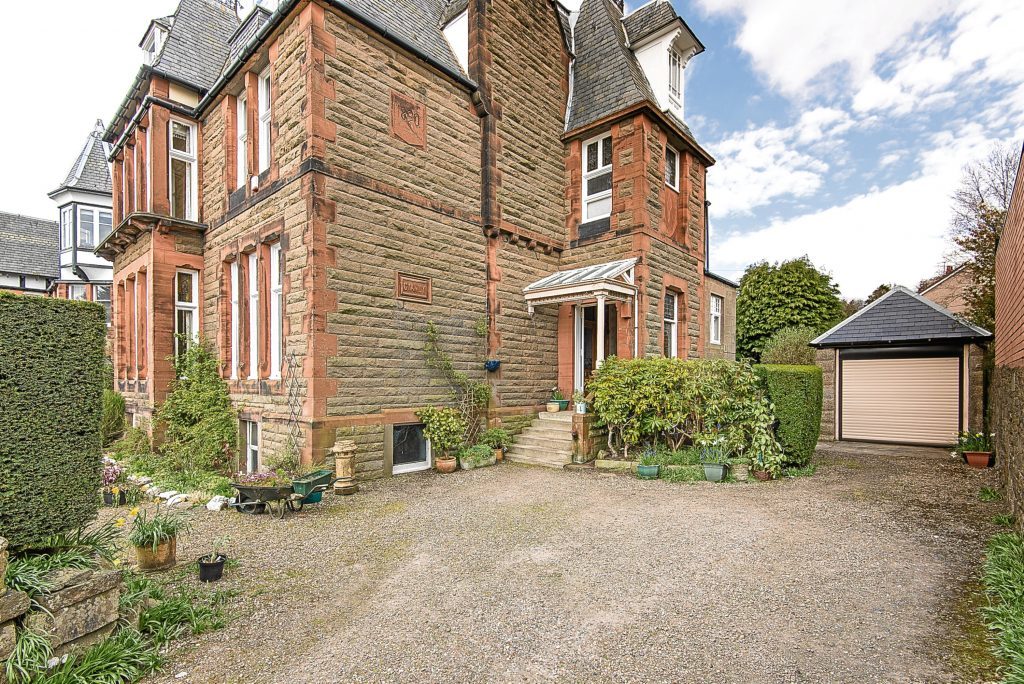 With Joyce having lost her third battle with cancer in November Gordon's looking for a smaller house that's "still within walking distance of the Fisherman's Tavern."
"This house is big enough to be split into flats," he says. "But I'd love if someone kept it as a house. I've got so many good memories here. It deserves to be filled with people again."
jmckeown@thecourier.co.uk
35 Camperdown Street, Broughty Ferry, is on sale with Thorntons for offers over £475,000.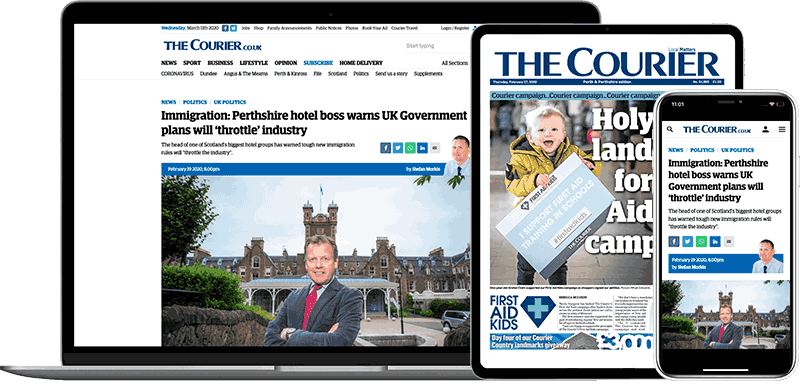 Help support quality local journalism … become a digital subscriber to The Courier
For as little as £5.99 a month you can access all of our content, including Premium articles.
Subscribe