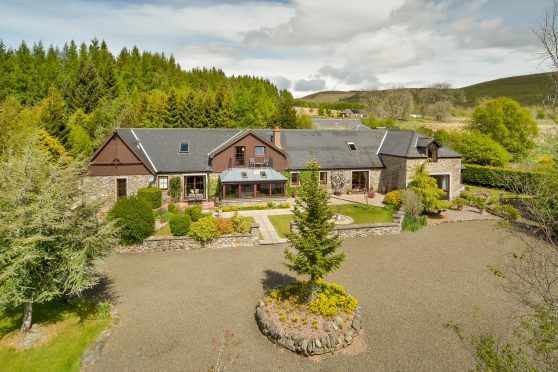 Oliver Wright and his partner Eileen Bridgwater never intended to run a bed and breakfast.
"We were just looking for a nice place to live," Oliver explains. "But then we saw this place and decided it would make a perfect B&B and we should give it a go. How hard could it be?
"We bought the house on May 12, 2006 and our first guests arrived on May 31."
The couple have gone on to make West Freuchies, in Glenisla, one of the area's best rated places to stay – as well as a beautiful home for themselves.
Now in their late 60s they've decided the workload involved with running a holiday business will eventually overwhelm them and are selling up.
Although it looks at least a century old West Freuchies was actually built in 1995, using stone from a ruined steading that originally stood on its footprint.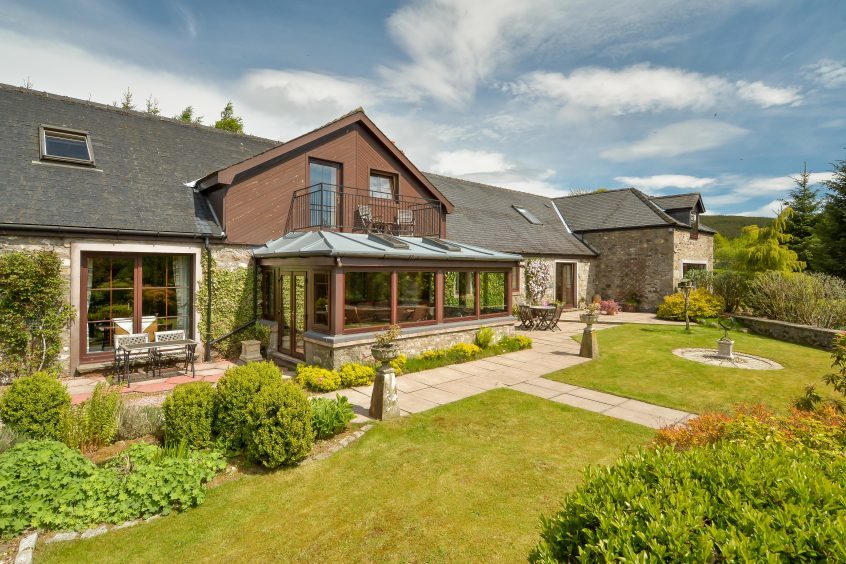 As befits a country house, the kitchen is at the heart of the home. An exposed stone archway, an island made from reclaimed stone and exposed beams make it a room of charm and character.
Three doors off the kitchen open into a walk in pantry, boiler/drying room, and cloakroom/WC.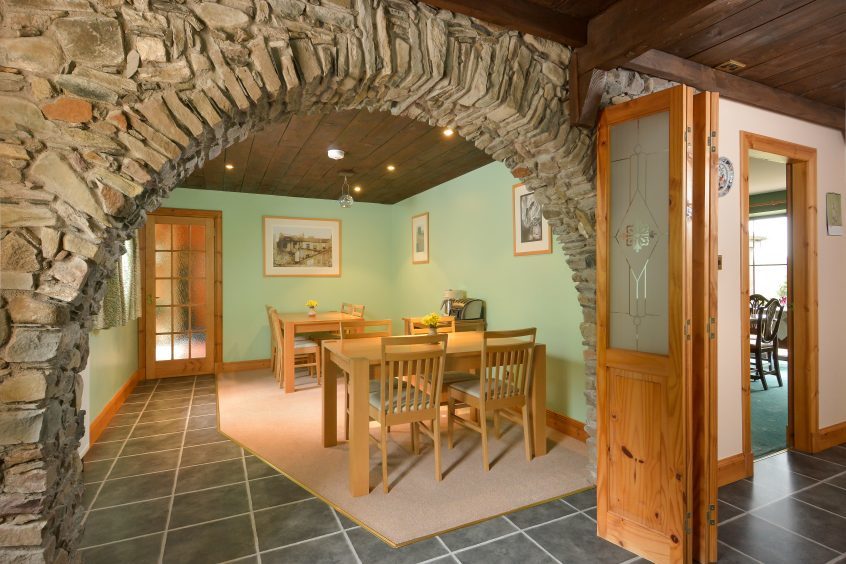 The living room houses a large wood burning stove and has French doors to the sunroom.
"This is our favourite room and the place we spend the most time," Eileen says of the sunroom. "We put in a new pine ceiling because the old one was very dark. It's great sitting at the table with a cup of tea and watching all the wildlife in the garden."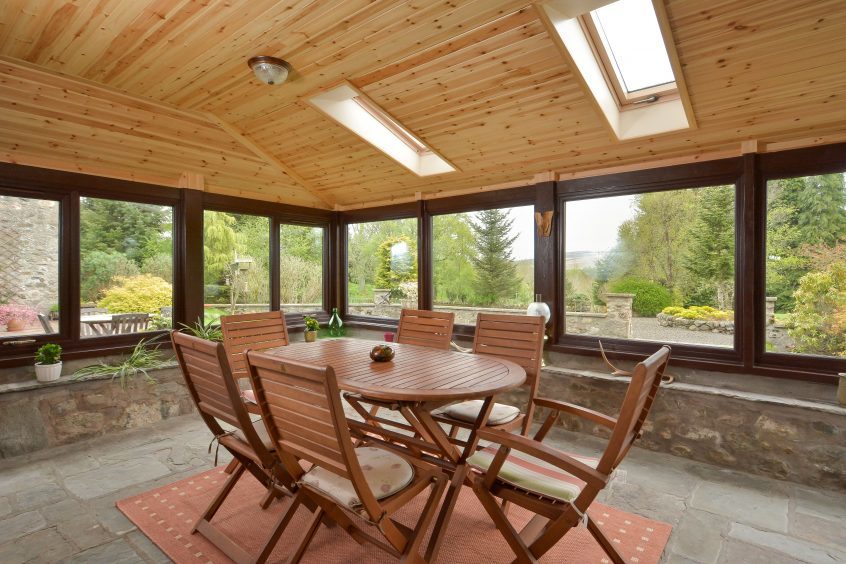 Also on the ground floor are three double bedrooms and an office. Oliver and Eileen's master bedroom has French doors to the garden and its own en suite.
The staircase opens into a first floor living room for guests which has glazed doors onto a large balcony above the downstairs sunroom.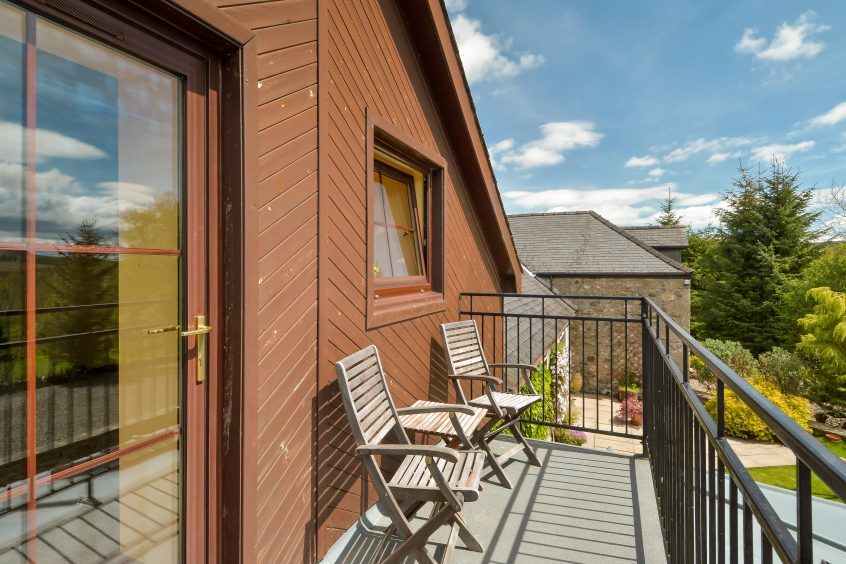 A hallway leads to two more double bedrooms, both of which are en suite.
At the other side of the upper level is a large, floored attic that has planning permission for conversion into two further en suite bedrooms.
Adjoining the main property but with its own access is the Mill House, a former threshing house built in 1880.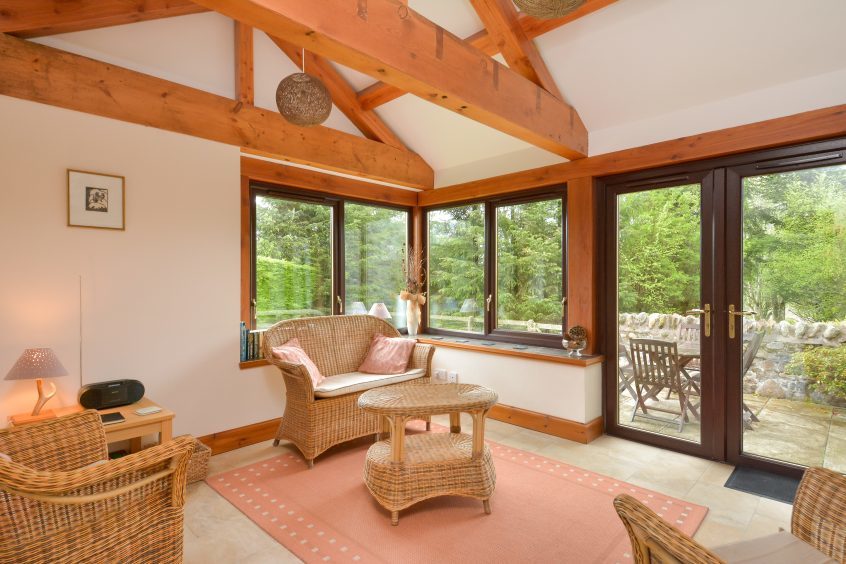 This was restored by former architectural technician Oliver, who did most of the conversion himself, and now comprises a living room, kitchen and three bedrooms. Its centrepiece is a garden room with thick exposed beams that Oliver admits are gloriously over-engineered for their purpose.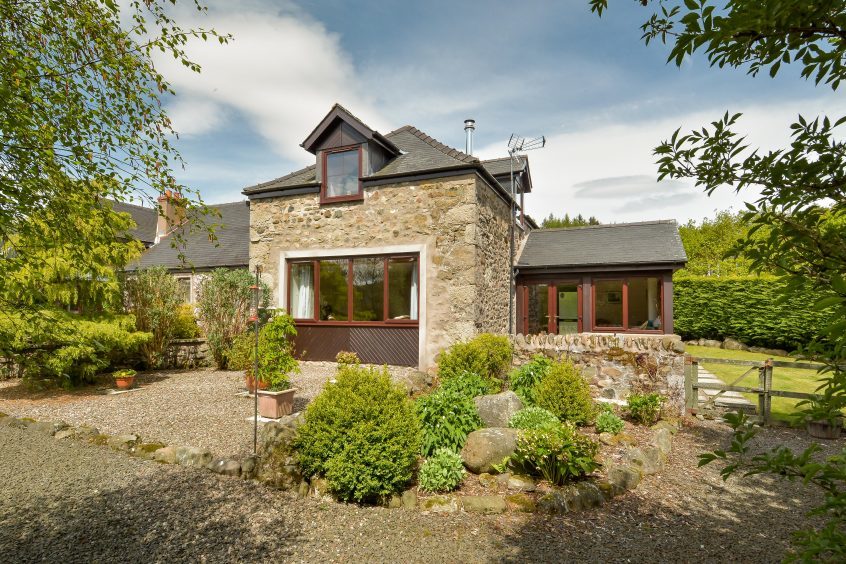 West Freuchies sits in just under two acres and is a haven for wildlife. "We get both roe and fallow deer, red squirrels, and all sorts of bird life," Oliver explains.
A long tree-lined driveway leads to West Freuchies, which enjoys excellent privacy. Oliver and Eileen are unsure where they'll move next but will miss Glenisla if they do leave the area.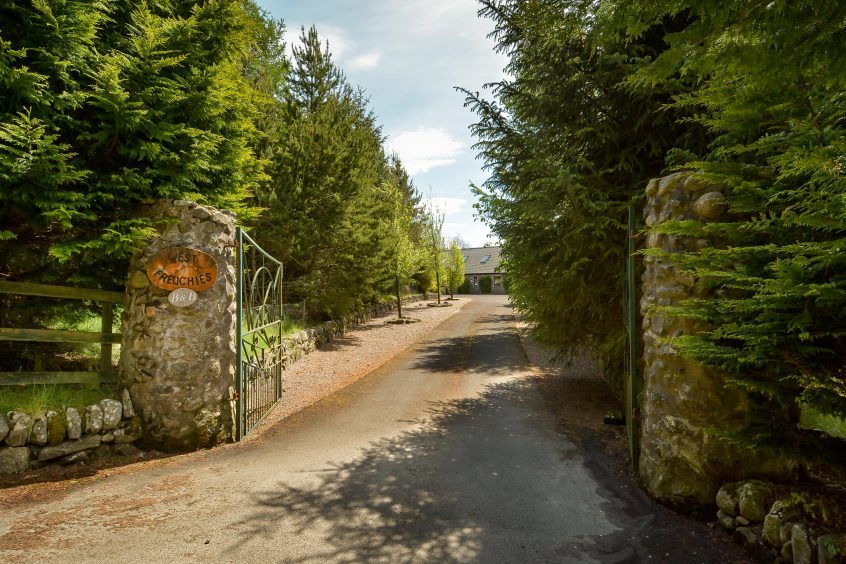 "There's a fantastic community spirit here," Oliver says. "Lots of local people helped me build the Mill House. They wouldn't take any money in return. There's just this expectation that you'll pitch in when they need help. It's a really lovely way of life."
West Freuchies, Glenisla, is on sale with Bell Ingram with a guide price of £665,000.