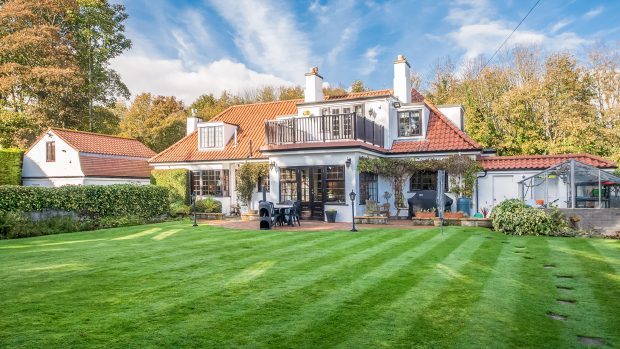 A driveway curves up from the road a few moments after I've driven by Kirkcaldy's Beveridge Park.
It deposits me outside a house called St Annes, at 21 Boglily Road. White walls and a red pantile roof give it the look distinctive of traditional Fife homes, particularly those along the coast in the East Neuk.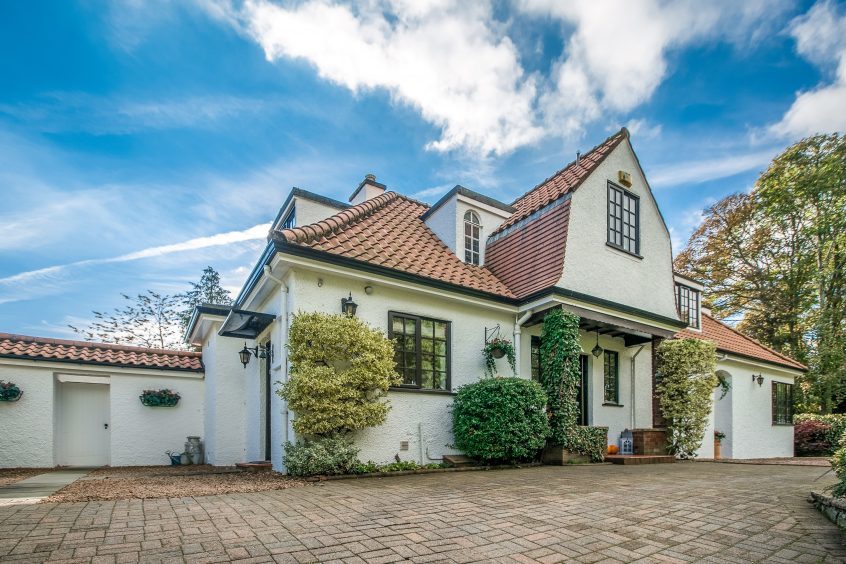 I'm greeted by Roy Paterson. He and his wife Anita have lived at St Annes for almost 20 years, having bought the house in 1998.
"The original house was built in 1924 and extended in 1958," Roy explains. "We extended it again in 2001, putting on a dining room and upstairs balcony off the master bedroom."
The couple replaced the kitchen, putting in solid wood units, an island with granite worktop, and high end appliances. An archway goes through to a large utility room.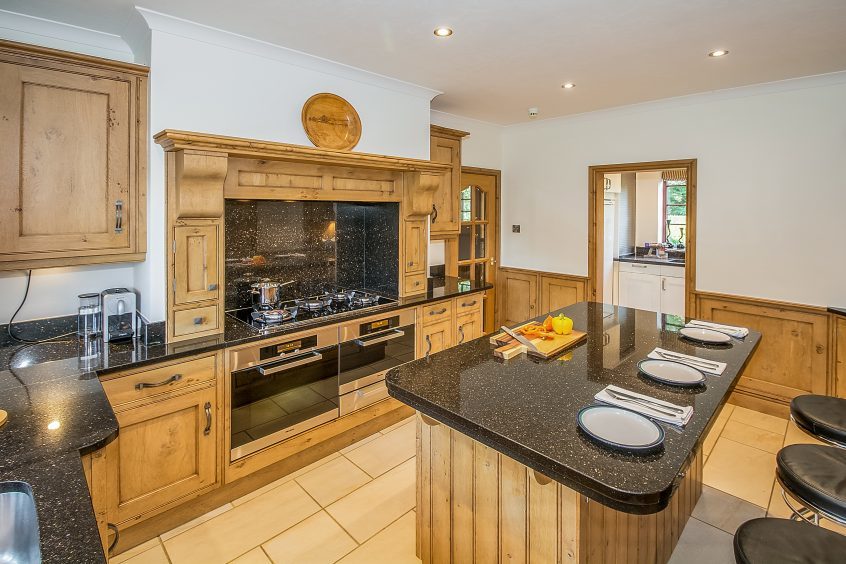 The open-plan dining/family room has a living flame gas fire and underfloor heating. Two walls of windows and French doors out onto a patio flood it with daylight, even on a gloomy afternoon.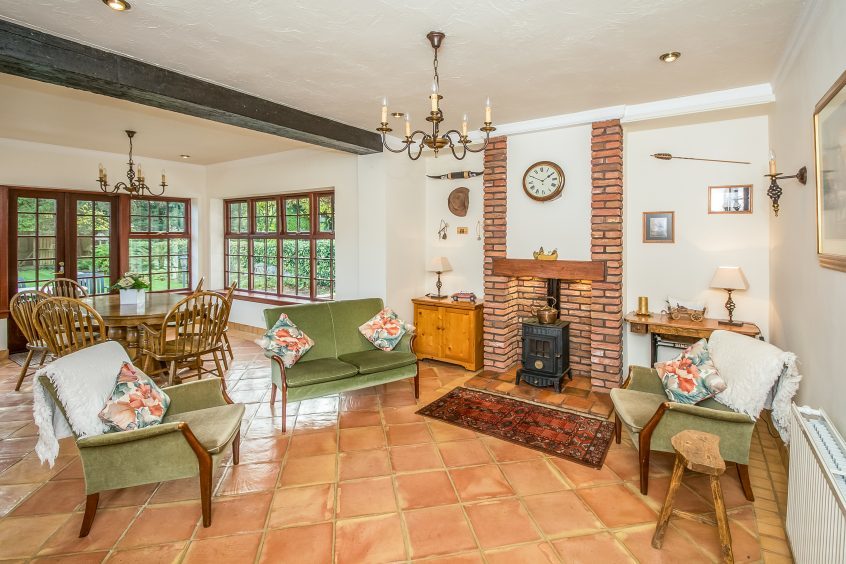 "This room's where we spend most of our time," Roy says. There's also a living room with an open fire that comes into use over the winter months.
There's a downstairs bedroom and three further bedrooms upstairs, along with a large study. The master bedroom has glazed doors to a balcony that faces south and soaks up the sun in the summer months.
The garage has been converted, with Roy's study on the ground floor and a playroom for the kids upstairs.
The large rear garden is split into two areas and there are hidden delights, like a children's camping area tucked away in the trees. Roy and Anita added a second driveway so you can enter from one side and exit the other.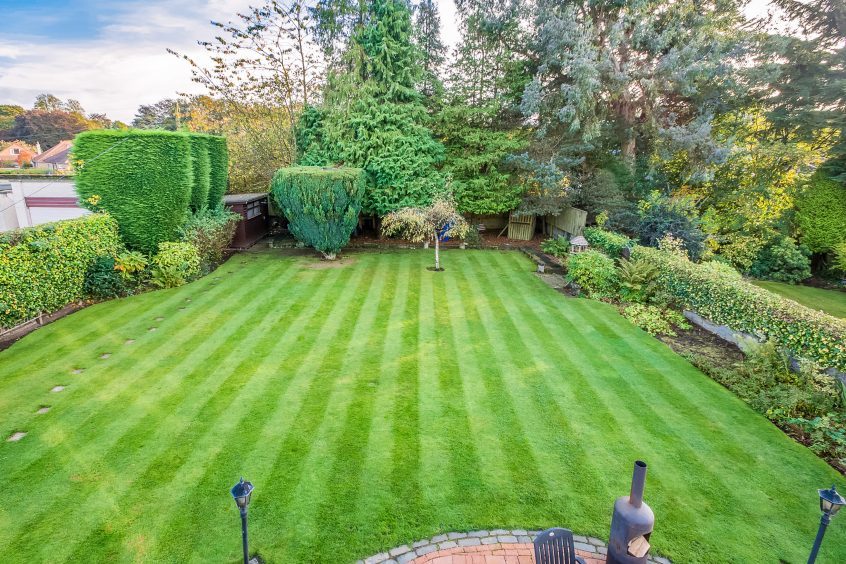 St Annes could not be more conveniently located. Beveridge Park – one of Kirkcaldy's jewels – is just around the corner and the town centre is only 10 minutes' walk away.
Across the road from the house, behind a screen of trees, is Raith Lake, with its well stocked fishery.
"In the summer we go for walks over there and the fishermen sometimes give us a fresh fish or two to take home," Roy says. "There's nothing as tasty as barbecuing a fish that's just been caught a few minutes ago."
Raith Estates and its numerous woodland walks is on the doorstep and Kirkcaldy Lawn Tennis Club is also nearby.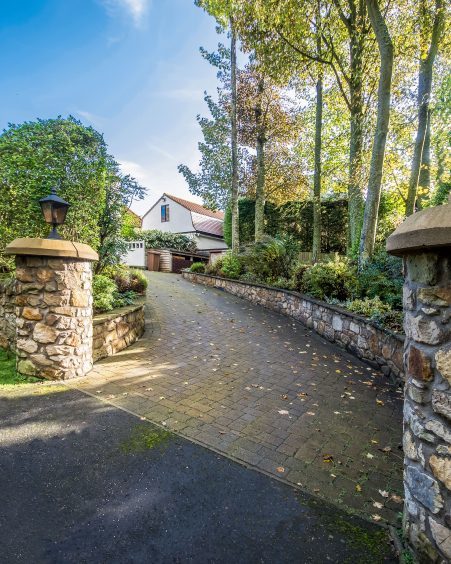 Roy (41) and his four brothers run Astrak Group ,a supplier of parts for excavators that has eight sites across the UK and Europe. Serial entrepreneurs, this is the fifth company they've set up since Roy was a teenager.
He and Anita (43) have raised their three children – Fergus (10), Harriet (7) and Cameron (3) at St Annes and have a great fondness for it.
"We'd love to stay here but as the kids grow we will need more space," Roy explains. "I've tried everything I can think of to extend this house, even going as far as finding out how much it would cost to knock it down and rebuild but none of the options make economic sense so it's time to move on."
21 Boglily Road is on sale with Galbraith for offers over £575,000.