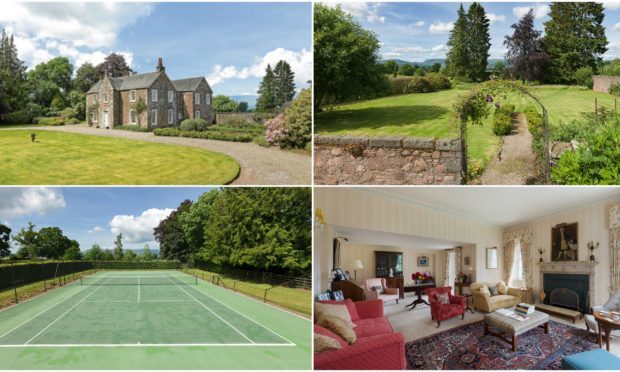 Balquharrie sits at the edge of lowland Scotland – the back garden looks across a valley to the Perthshire hills.
It's also tremendously private. The driveway comes in from a quiet country lane leading to the village of Muthill, near Crieff, and the house is enveloped by 17.8 acres of its own fields.
For the past 18 years its been home to Lizzie Critchley who, along with her husband Bruce, raised three children at the house.
"It was a fantastic place to bring up kids," she smiles. "In particular because of the huge garden with all its great hiding places."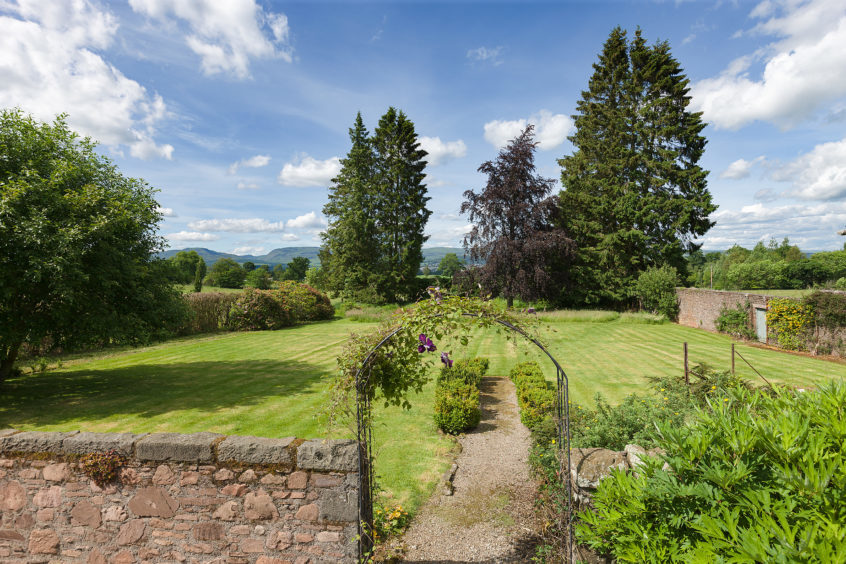 Balquharrie was built in the early 1800s and has been subsequently extended. On the ground floor are a south facing drawing room and dining room.
Behind the dining room is a large kitchen/family room with wood burning stove and glazed doors to the garden. Off the back hall is a cosy sitting room and a utility room.
The staircase leads to a split landing and there are six upstairs bedrooms, two with en suites.
Lizzie and Bruce installed a new kitchen and replaced a window with French doors to take advantage of the sun trap garden.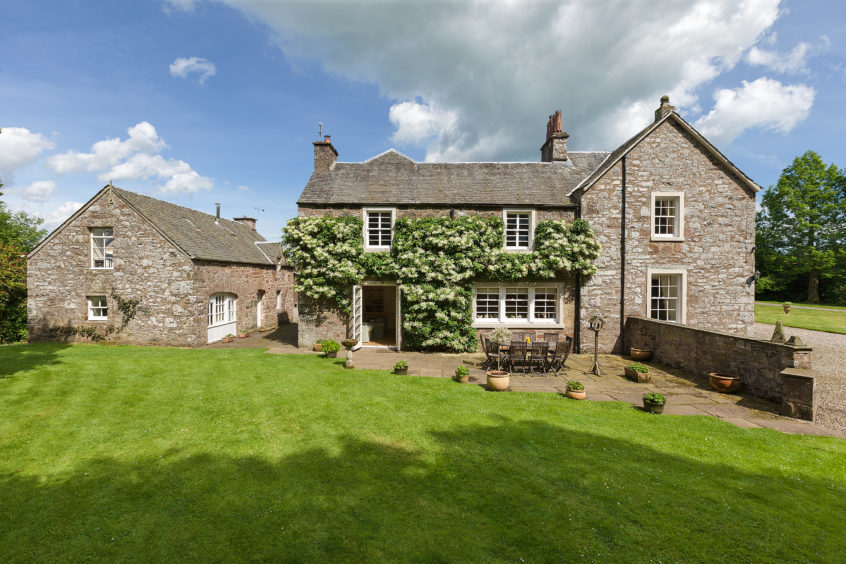 They installed a tennis court and surrounded it with fencing and a beech hedge. Bruce also built 22 tree cages in the surrounding fields, filling them with birch, copper beech, dawn redwood, pine, tulip, red oak, paper bark maple, deodar, coastal redwood, turkey oak, katsura and Atlantic cedar.
Balquharrie doesn't want for outbuildings. A two story stone outhouse contains a games room downstairs and an office with wood burner upstairs.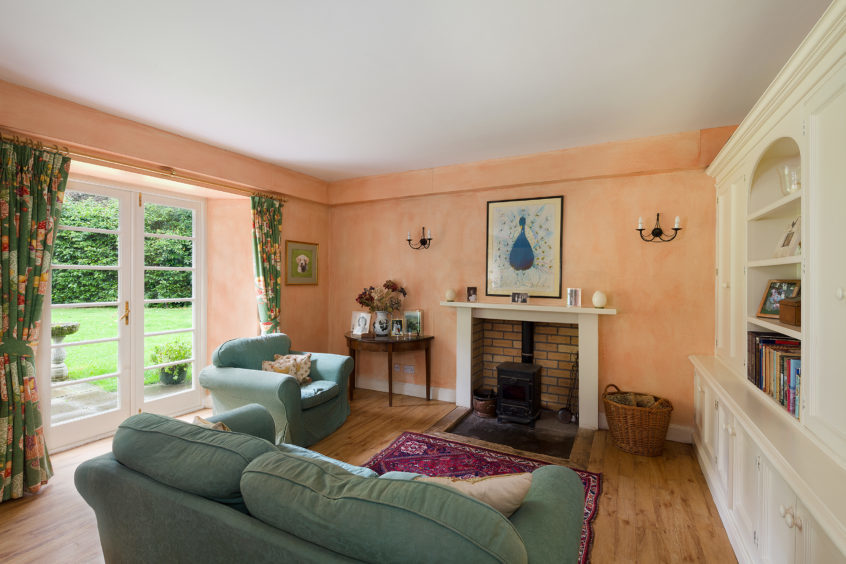 There's a three-bedroom bungalow (of Dorran construction) that's rented to a long term tenant, large log sheds and a stone stable block.
The lawn is huge and there are little treasures like an old treehouse, a stone culvert, rockeries and archways.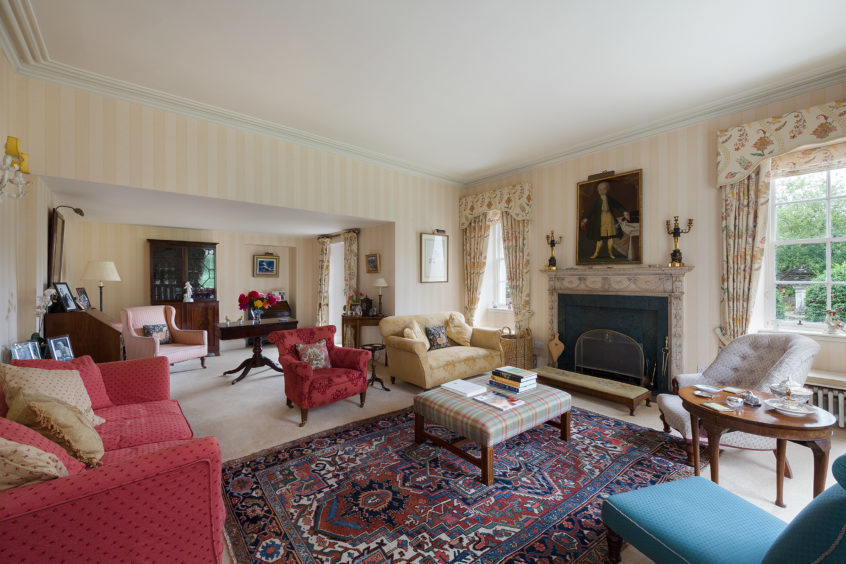 Surrounding the house is 17.8 acres of fields that Lizzie currently rents to a local farmer for grazing.
Balquharrie was built before home owners valued views like they do now and the principal rooms don't take full account of the vista of hills behind the house.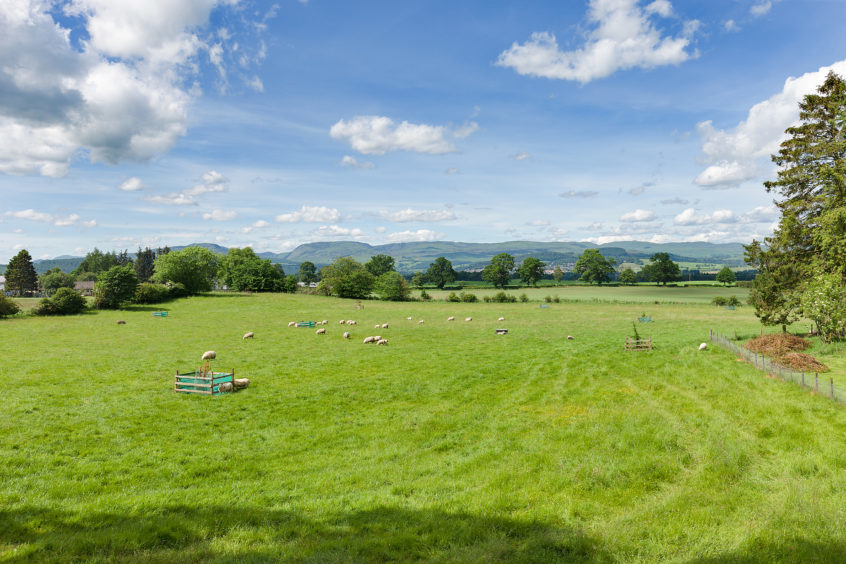 However, the woman who owned the house before Lizzie was an architect. She cunningly extended the house, adding a ground floor sitting room and an en suite bedroom above both of which capture the views.
"She really was talented," Lizzie says. "It's almost impossible to tell the extension apart from the original house."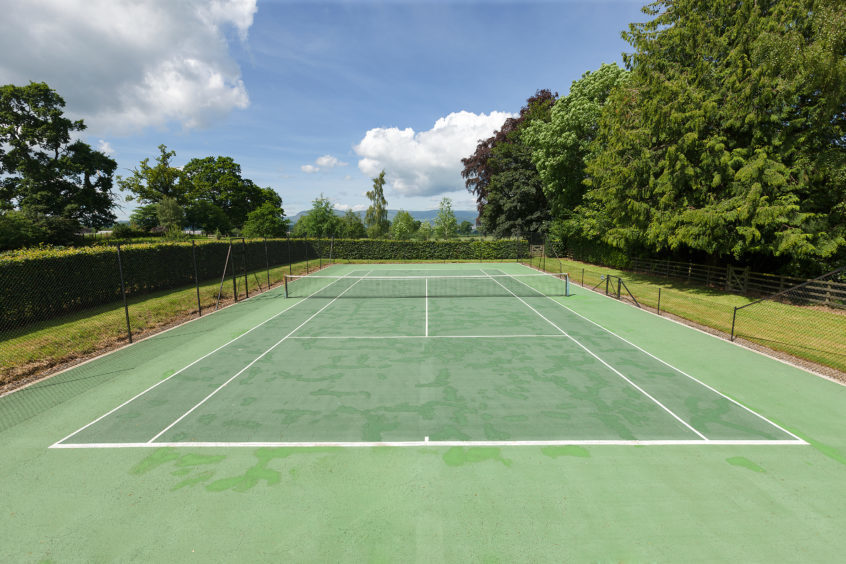 Very sadly, Bruce died of cancer last year aged 64 and Lizzie (53) is now looking to downsize.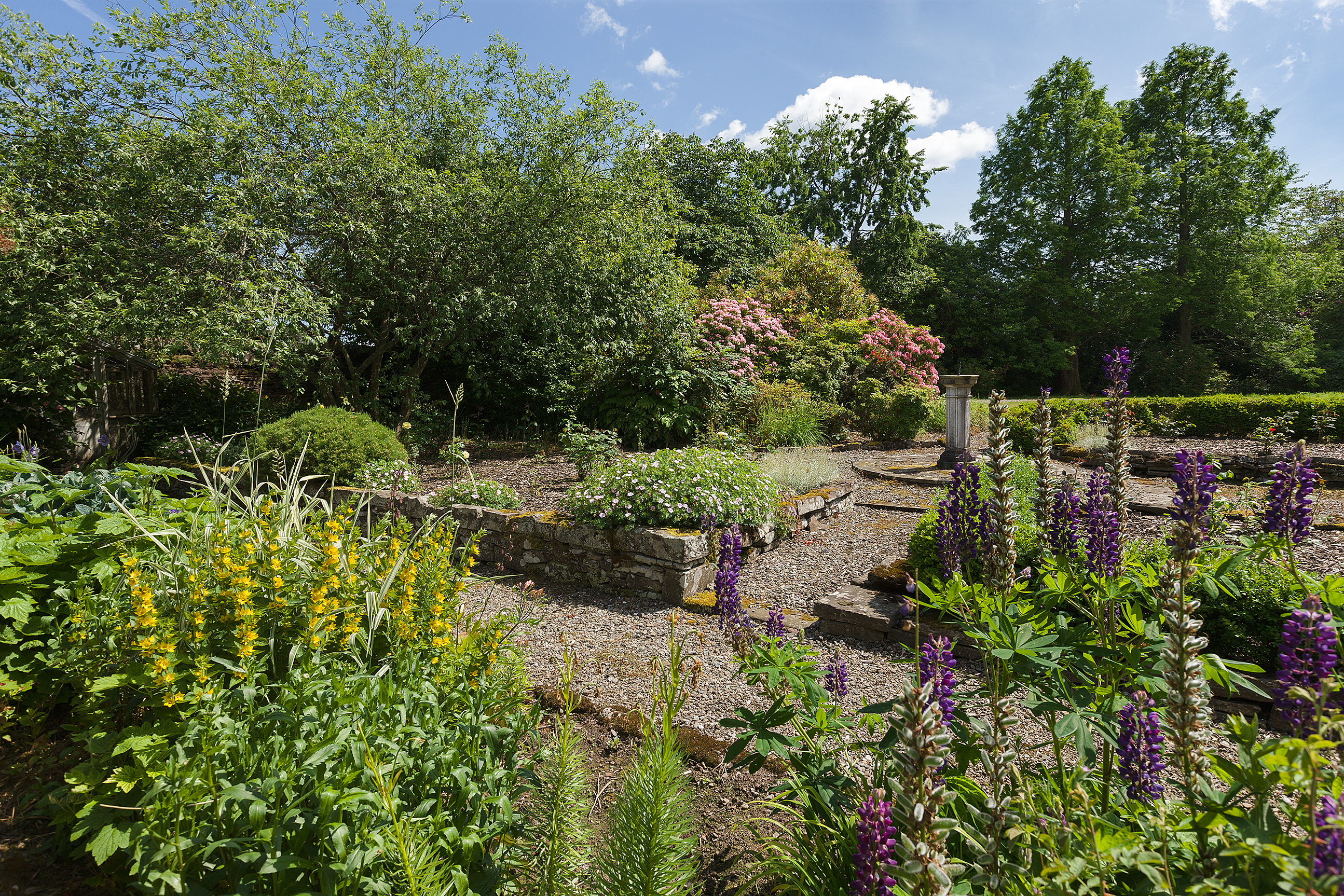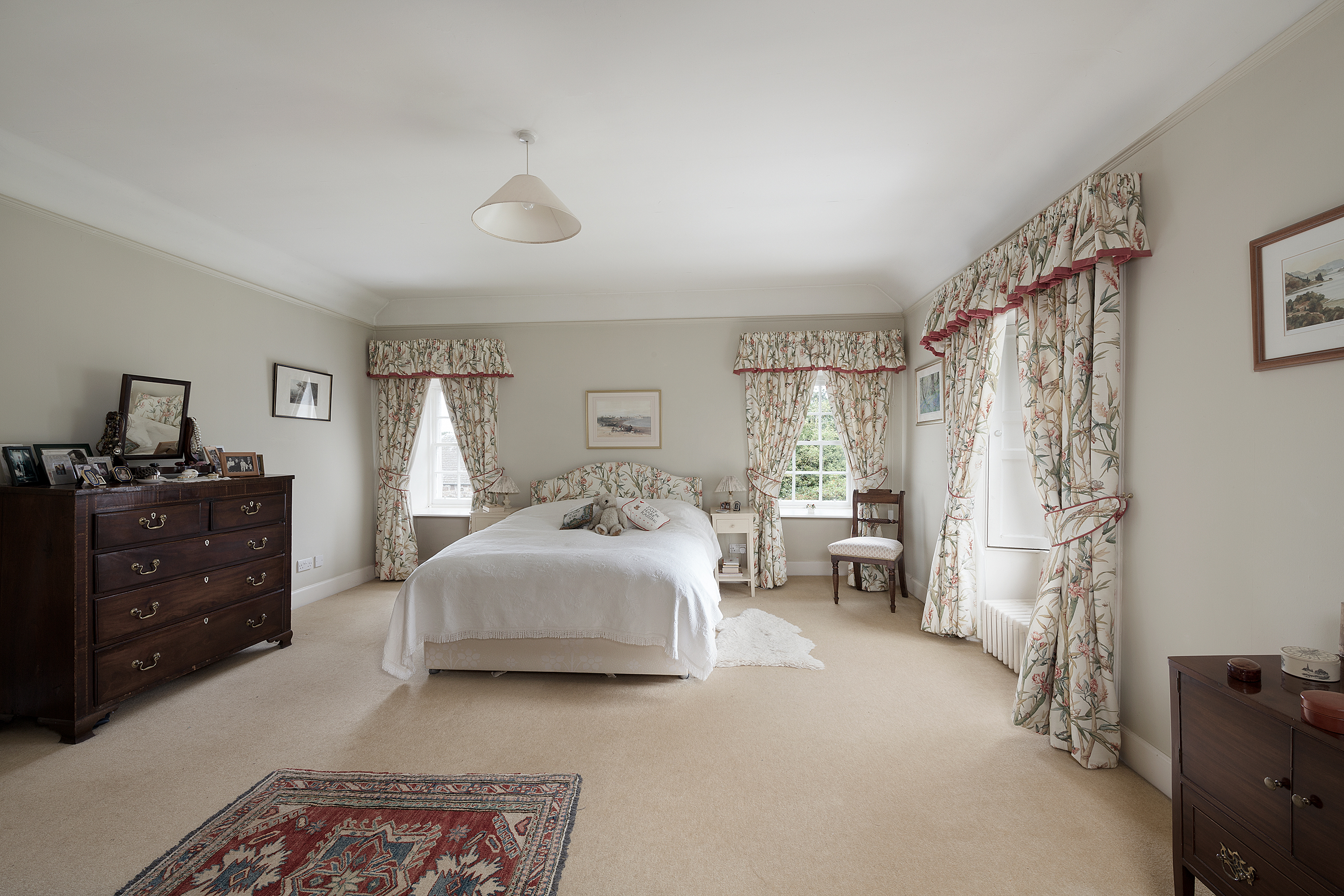 "I definitely want to stay in the area," she says. "Muthill has Barley Bree, a pizza and ice cream parlour, church and shop. Everything I need is here."
Balquharrie, Muthill, Crieff is for sale with Savills for o/o £1,075,000