The sun is blazing down, bouncing off the whitewashed sides of the houses on Pittenweem's shorefront.
It's fair to say I'm seeing Seabeach at its best.
A short stroll along the waterfront path brings me to the house, which sits at the western end of Pittenweem's row of waterfront homes.
It's been the home of John and Heather Cunningham for nearly 50 years. The couple, both retired teachers, bought the house in 1971. With their children having long since grown up, the couple are looking for a smaller house nearby.
Seabeach was once the manager's house for the former Pittenweem gas works. "The manager insisted on getting an indoor toilet fitted," Heather explains. "So this house had what we think was the first indoor toilet in Pittenweem. How times have changed."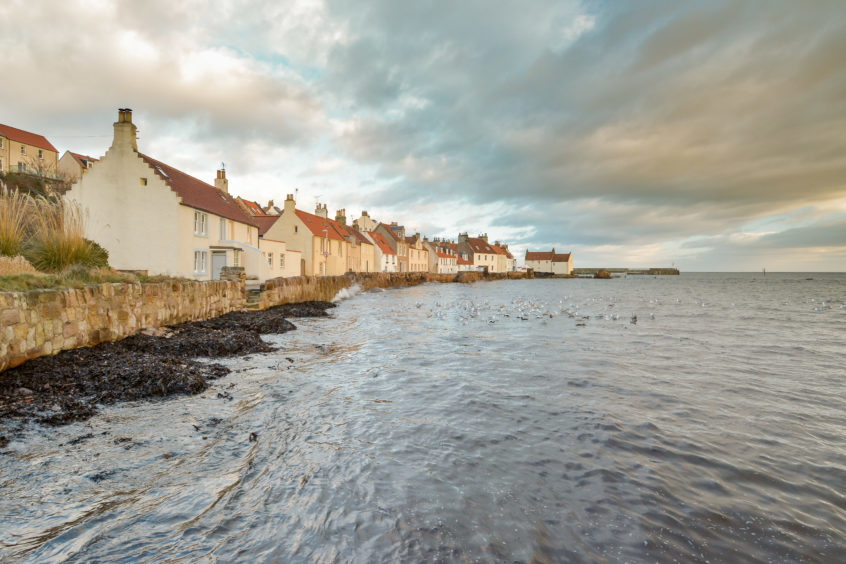 In 1973 John and Heather extended to one side, adding a large kitchen, and two years later they put an upstairs extension on top of that to increase the number of bedrooms.
More recently, in 2012, they added a sunroom to the other side of the house, which has become a favourite spot to enjoy coffee and a newspaper.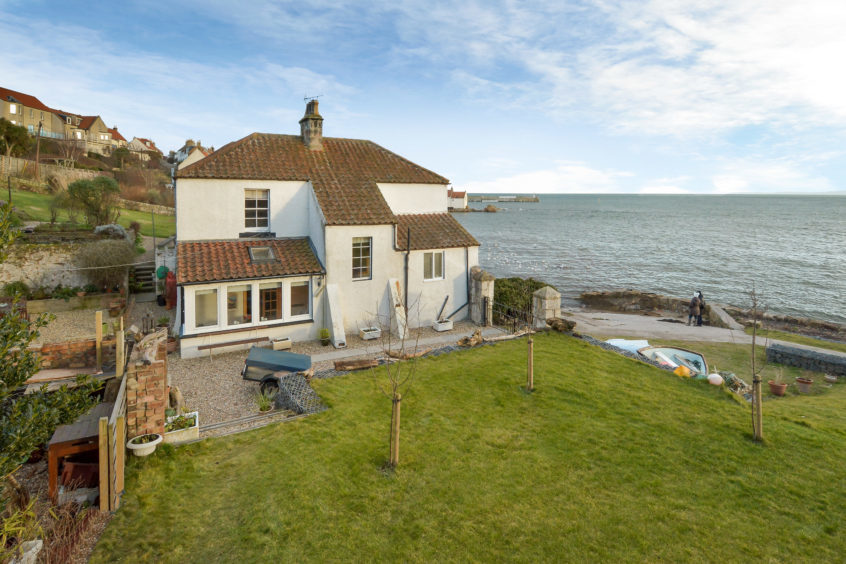 On the ground floor is a sunny kitchen, living room, dining room, WC and sun porch.
On the landing is a bathroom, while upstairs are four bedrooms and another bathroom.
The majority of rooms enjoy spectacular views across the Firth of Forth to the Bass Rock and beyond to the Lothian hills beyond.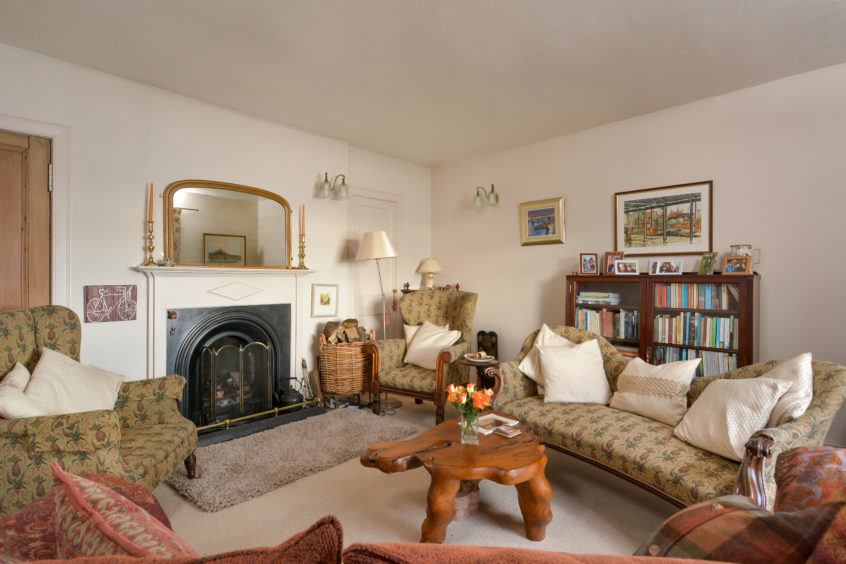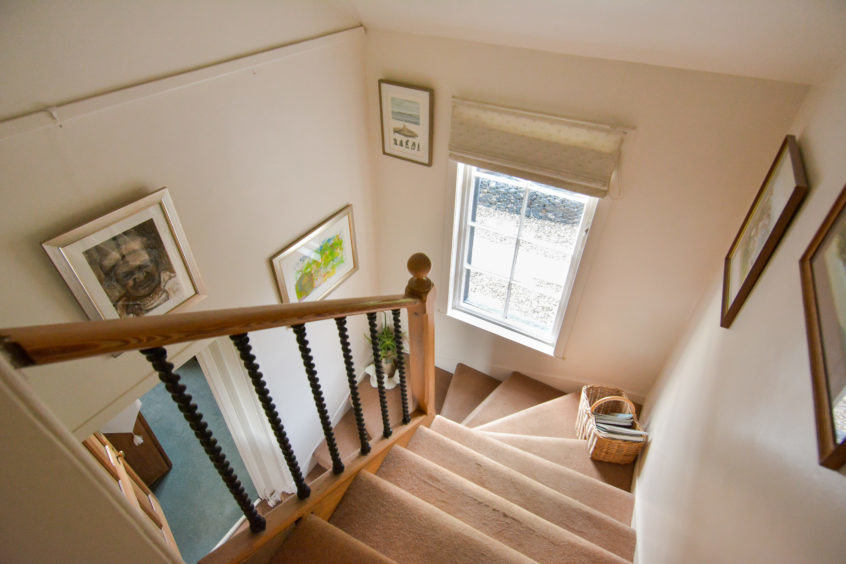 "This was a wonderful place for our three children to grow up," John continues. "They could explore the beach and the rock pools from within sight of the kitchen windows. We love looking out at the wildlife – if you're lucky you see dolphin and just a mile along the road you can get a boat out to see puffins on the Isle of May."
There's parking above the house on West Braes and a staircase down through the garden. By far the best way to park, however, is to drive along the beach itself, up the slipway, and into the couple's driveway.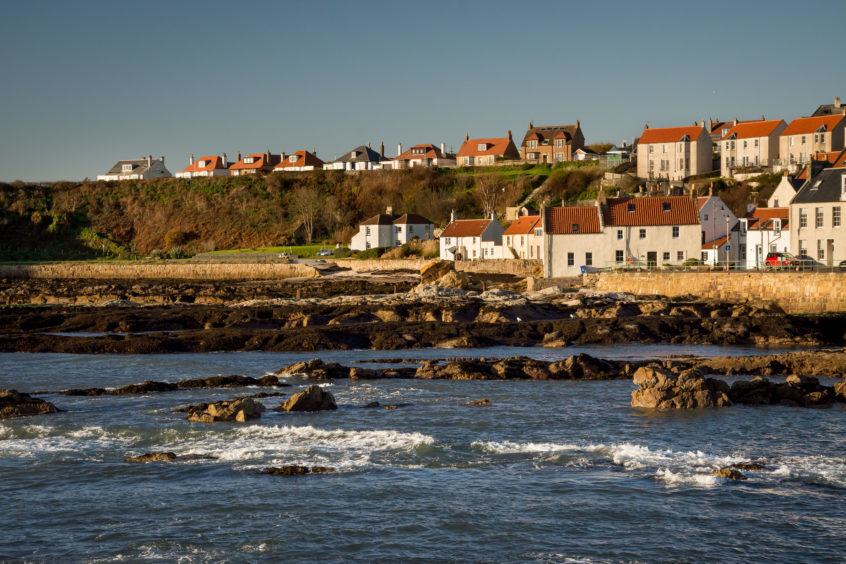 "You need a 4×4 and you can only do it at low tide but it's a nice, quirky feature of the house," John smiles. "I still get a kick out of driving along the beach."
Seabeach has a large and varied garden. A large lawn to the west of the house is sheltered by the embankment, which stretches up to West Terrace.
There's a parking area and landscaped seating areas. To the east of the house is an area of land that may have potential as a building plot. The area was once occupied by number 20 West Shore and structures from the former gas works.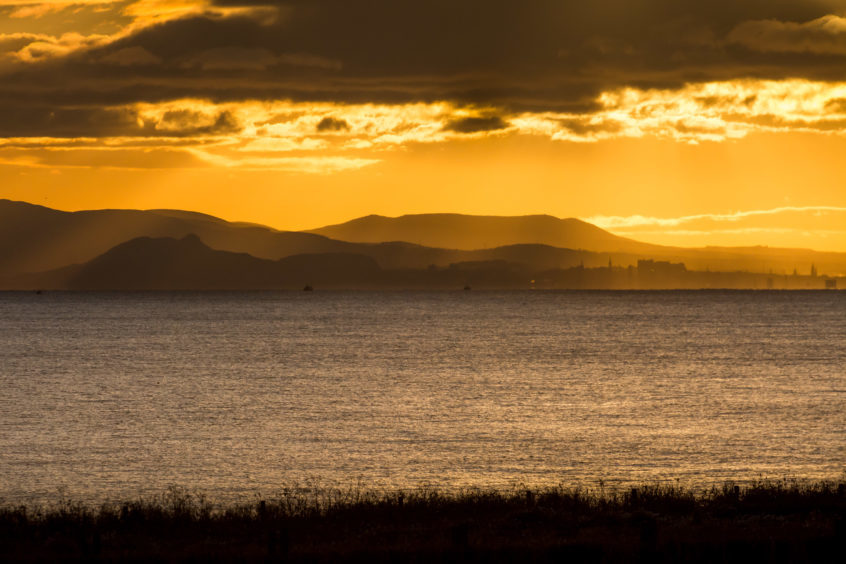 There's plenty of space for a detached house with gardens and – of course – spectacular views.
Seabeach, 21 West Shore, Pittenweem is on sale with Savills for offers over £550,000.