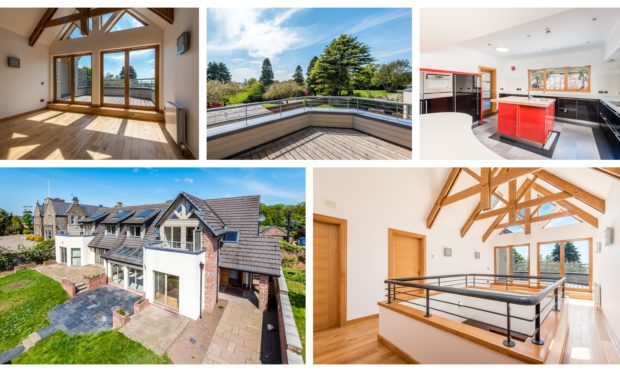 The Open is underway and it's hard to imagine a house more suited for letting during golf's biggest event than the Walled Garden.
The luxury house lies down a quiet private lane a short walk from Carnoustie.
With a huge amount of internal space, lots of privacy, superb entertaining areas and en suites in three of its four bedrooms you would expect it to have been snapped up by Rory McIlroy or one of the other major players.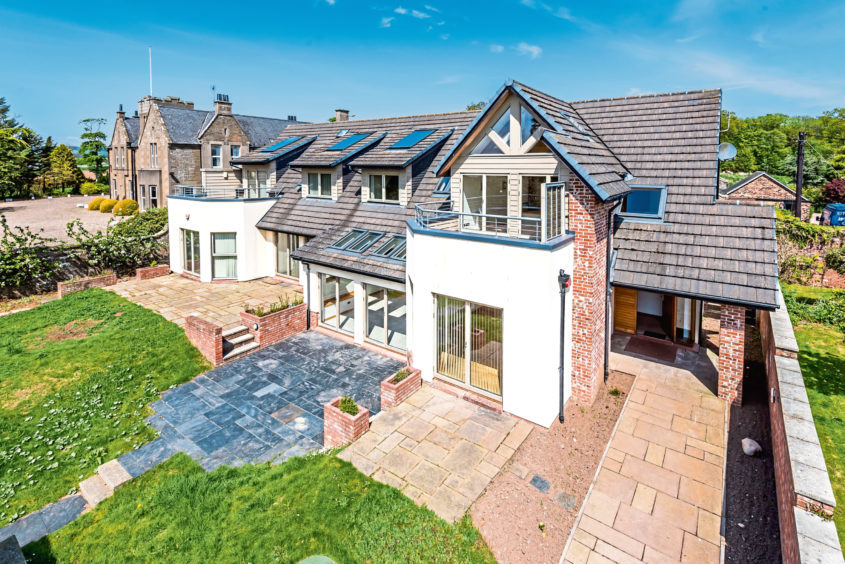 "I did email one of the accommodation agents for the Open but they never got back to me," explains perplexed owner Ross Morrison. "You win some you lose some I suppose."
The Walled Garden was built around 12 years ago by Dundee architect George Johnston, who sold the house to Ross (52) around two and a half years ago.
It sits in what would once have been part of the grounds of Carlogie House (itself currently on sale) on a private lane a mile or so from the A92.
Only a couple of minutes' walk from the edge of Carnoustie, it has a rural feel and sea views from its upper levels.
At the front there's enough off street parking for several cars, a garage, and a gate into the garden.
A foyer opens into a stunning galleried entry hall, with the ceiling vaulting upwards to display the exposed timber beams.
Through a doorway is the enormous open plan heart of the house.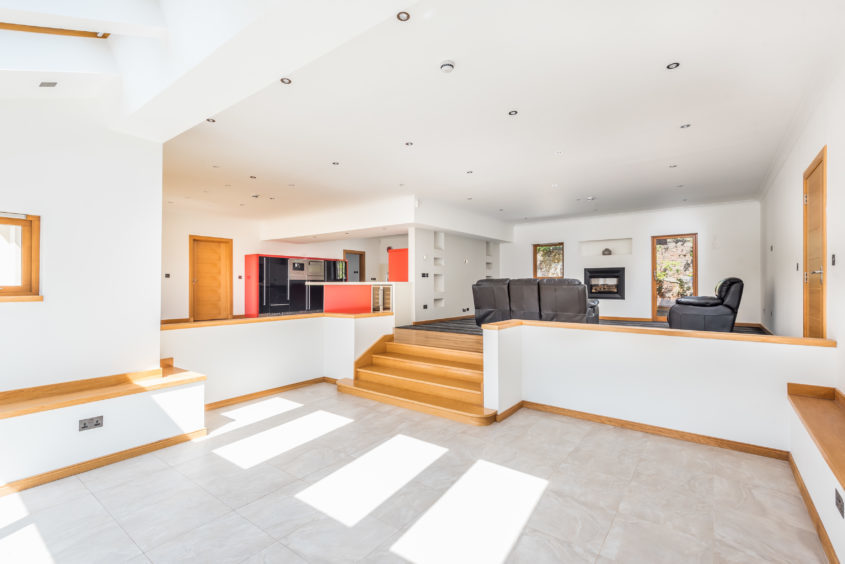 The bespoke kitchen sits to the rear, with a dining and living area in front of it. A few steps lead down to a lower lounge area, which is lit by two sets of French doors and four Velux windows.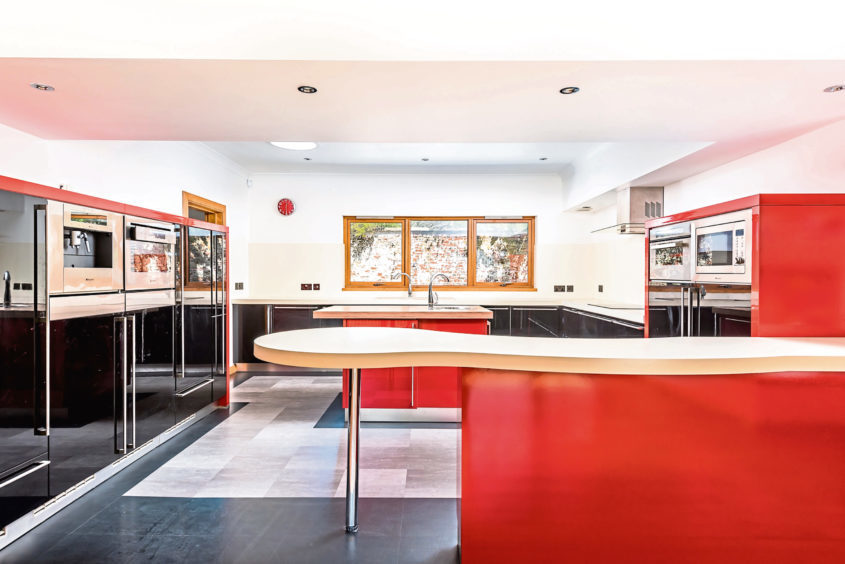 Another two pairs of French doors illuminate the other side of the vast living area, while north facing windows let a softer light in from the kitchen.
At 18'6" by 12'9" the utility room is larger than the kitchens of many homes.
A master bedroom with dressing room, en suite and French doors onto the patio completes the downstairs accommodation.
The stairs open onto a galleried landing large enough to be an upstairs lounge. Twin glazed doors open onto a south facing balcony that has superb views over the countryside and Carnoustie to the sea.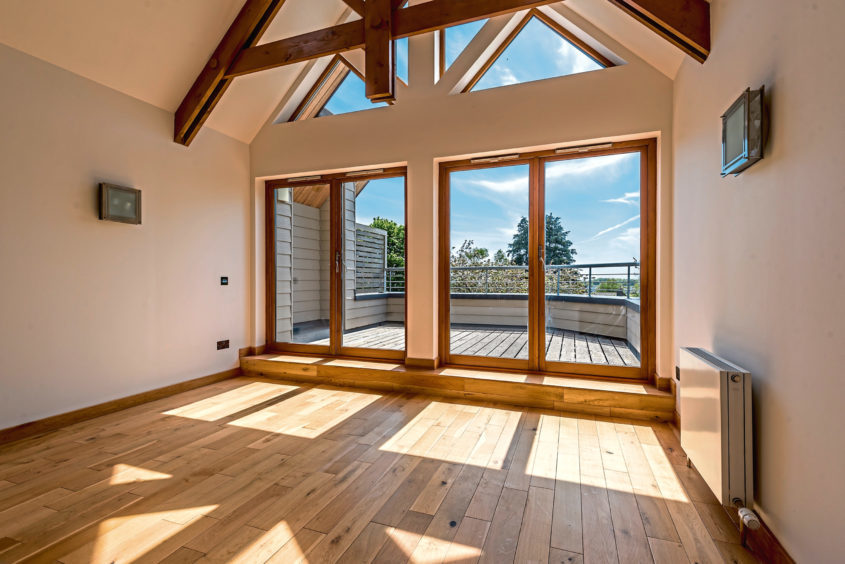 There's a family bathroom, two smaller rooms that could be single bedrooms or studies, and three large double bedrooms, two with en suite shower rooms.
The largest of the upstairs bedrooms has its own balcony with the same splendid views.
Ross, a property developer, had previously rented the house out but has decided to put it on the market.
"George didn't spare any expense when he built this place," he says. "The doors and floor are all oak and there's underfloor heating downstairs.
"We'd consider moving here ourselves if our young one wasn't settled in school."
The Walled Garden, Carlogie by Carnoustie is on sale with Wardhaugh Property for o/o £585,000.
www.wardhaughproperty.co.uk