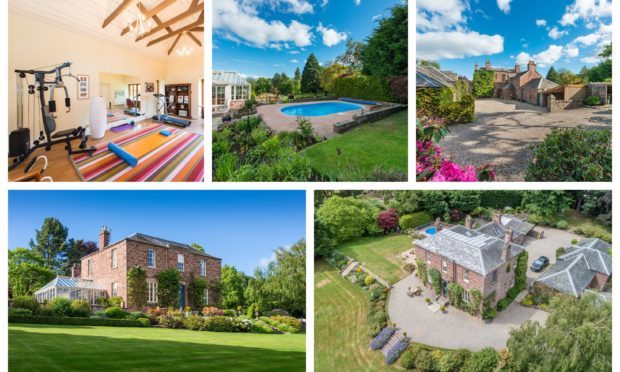 Kinnaird must be one of the most pleasant places to live.
The small village nestles in the Carse of Gowrie hills with views to the River Tay has the distinction of being a cul-de-sac.
The road through the village dead ends further up the hillside, ensuring a virtual absence of traffic and a delightful edge-of-the-world feel.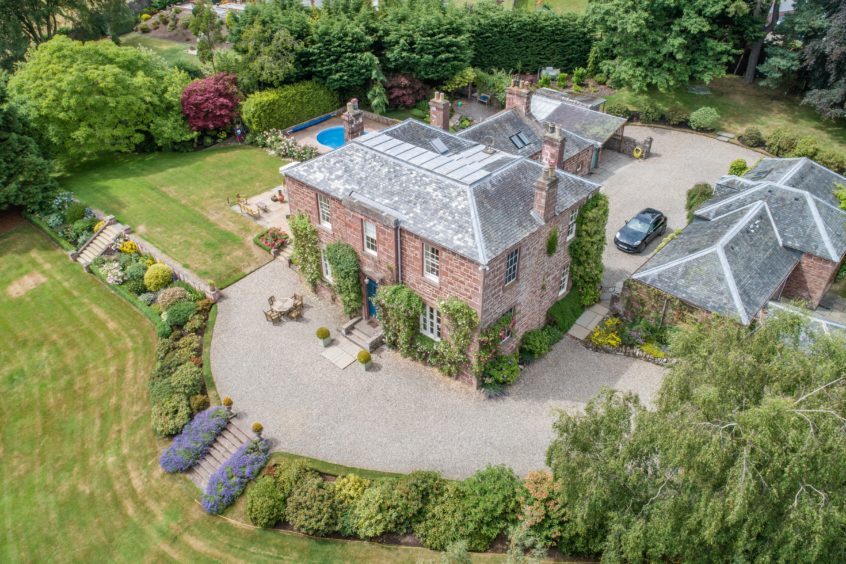 Dennis Fearon gives me a quick tour before showing me round his home. There's a village green, church, community garden, and a 15th Century castle that's a private residence.
Dennis's home, Delford House, is in the middle of the hamlet, surrounded by almost two acres of its own grounds.
The former manse was built in 1830 and Dennis (61) and his wife Melanie (60) bought it in 1999.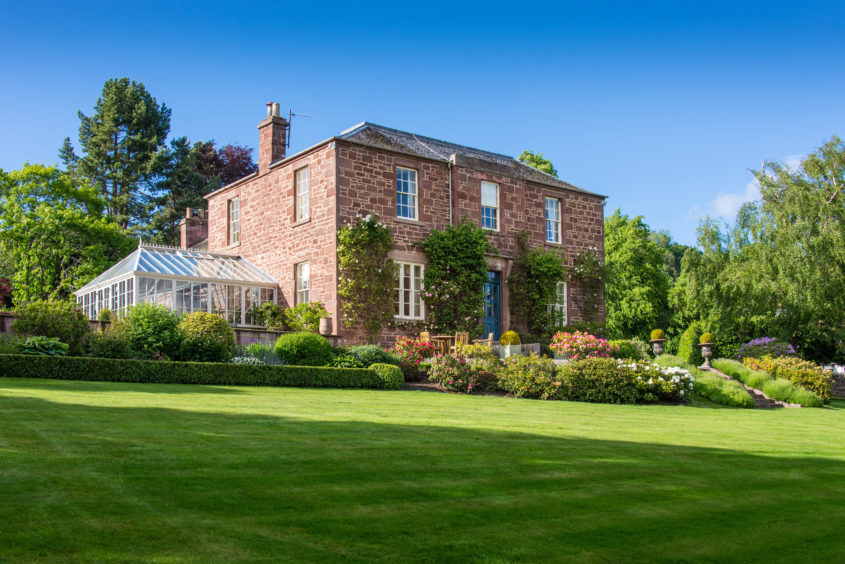 At the time it was in need of attention. "The inside needed renovated but the biggest thing was the garden," Dennis explains.
"We cut down no fewer than 460 trees. Not only did it transform our house and garden; for the first time in years our neighbours were getting light and views."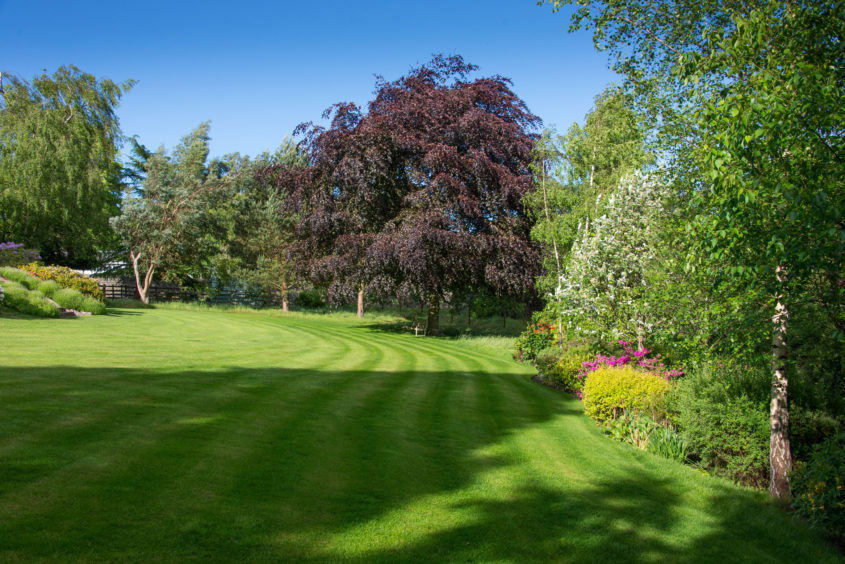 They converted the outbuildings into a home office and guest suite, and comprehensively overhauled the main house, including the addition of a magnificent conservatory.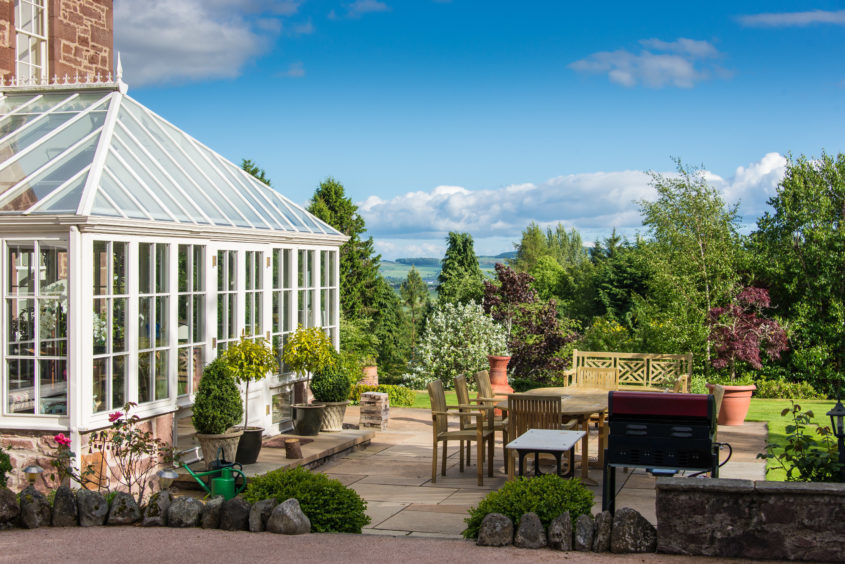 "I used to work in London a lot," Dennis continues. "Kinnaird is convenient for Dundee Airport but it feels very rural. It was a great place to come back to after a long day in London."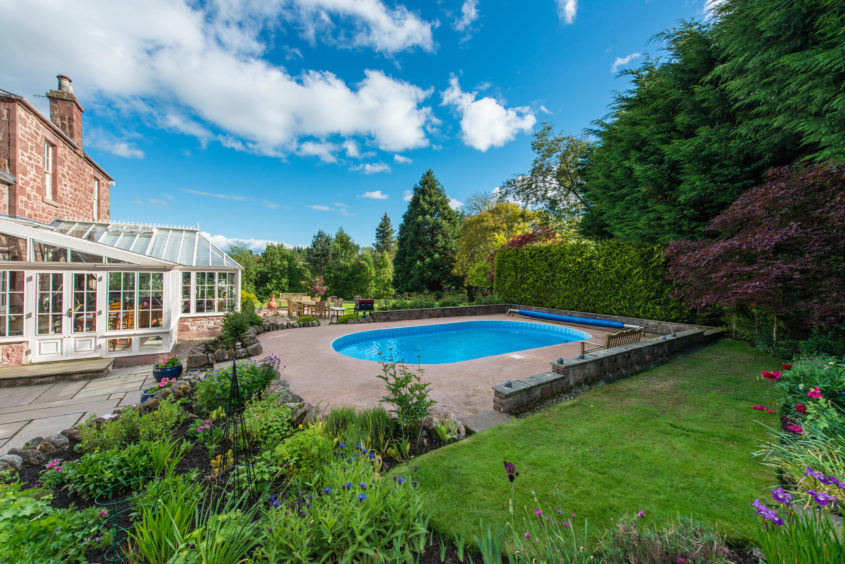 The house came with a swimming pool, which has had extensive work carried out on it. "If I'd known how much it would cost I might have filled it in," Dennis groans. "Although with this being the hottest summer in decades we've been using it almost every day, so it has come into its own."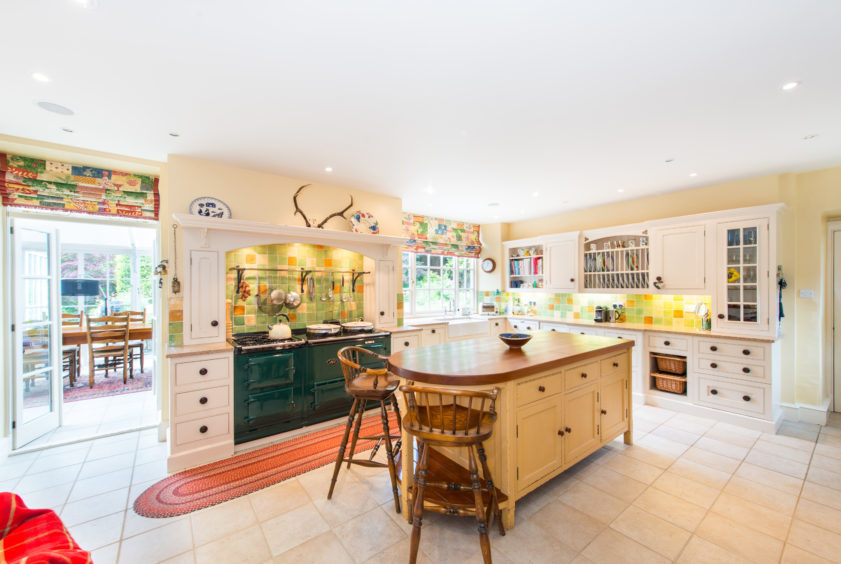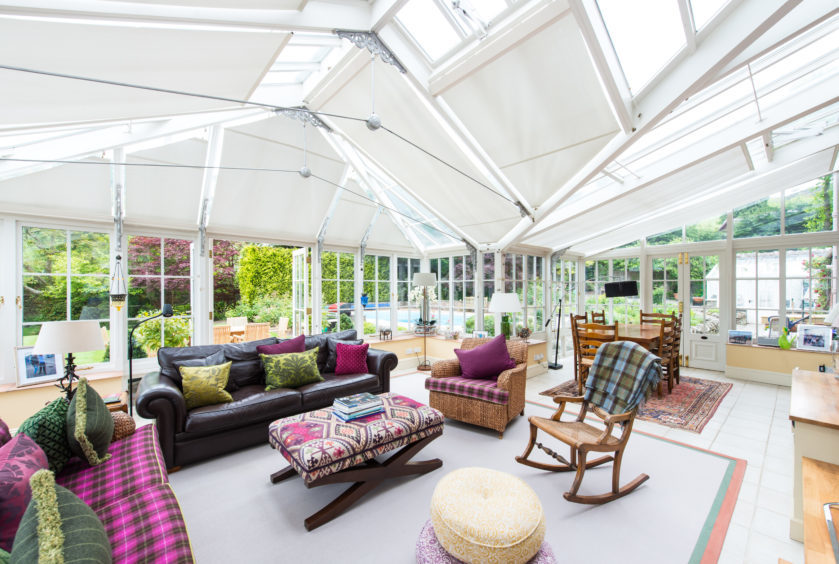 The main house has a drawing room, dining room, living room, kitchen/breakfast room and a conservatory on the ground floor, as well as a wine cellar, utility room, boot room and WC.
On the upper floor are five bedrooms, the master en suite, and two family bathrooms.
The coach house has a large office, gym, bedroom, bathroom and small kitchen. It could easily be converted into a good sized self contained holiday home.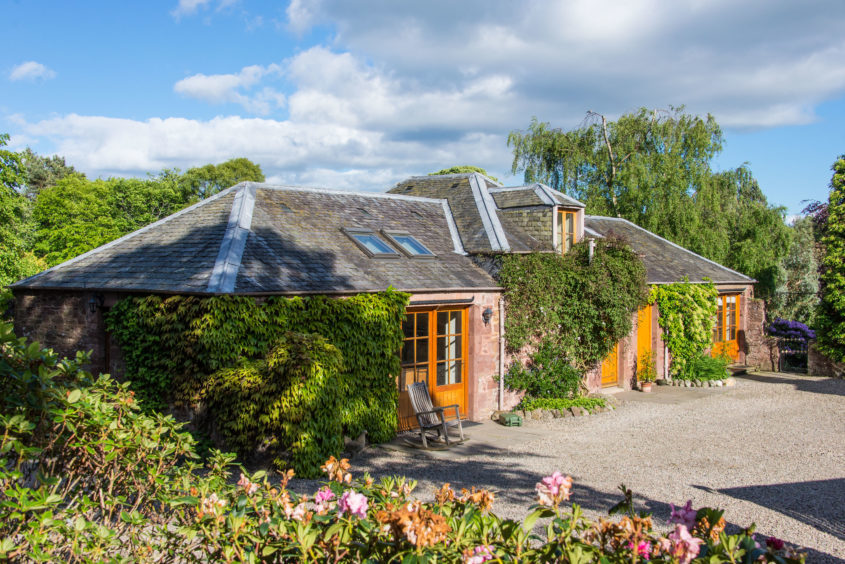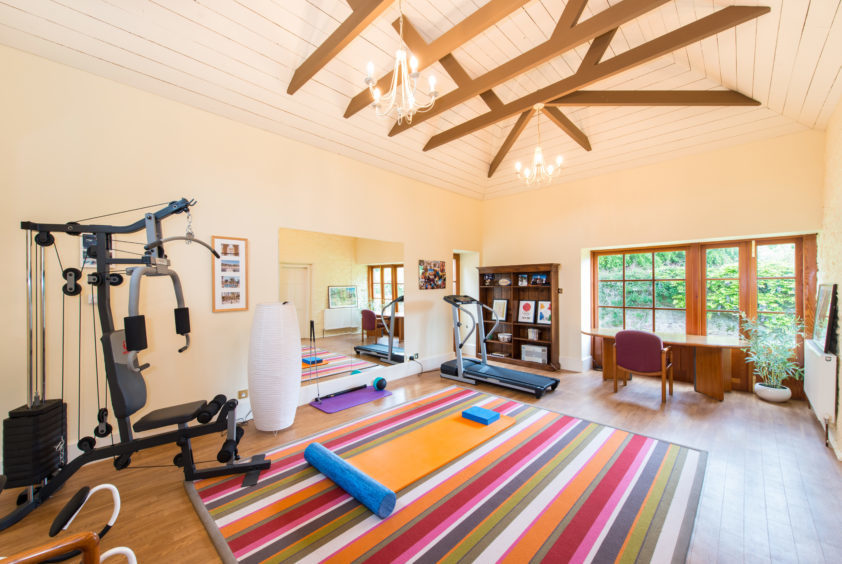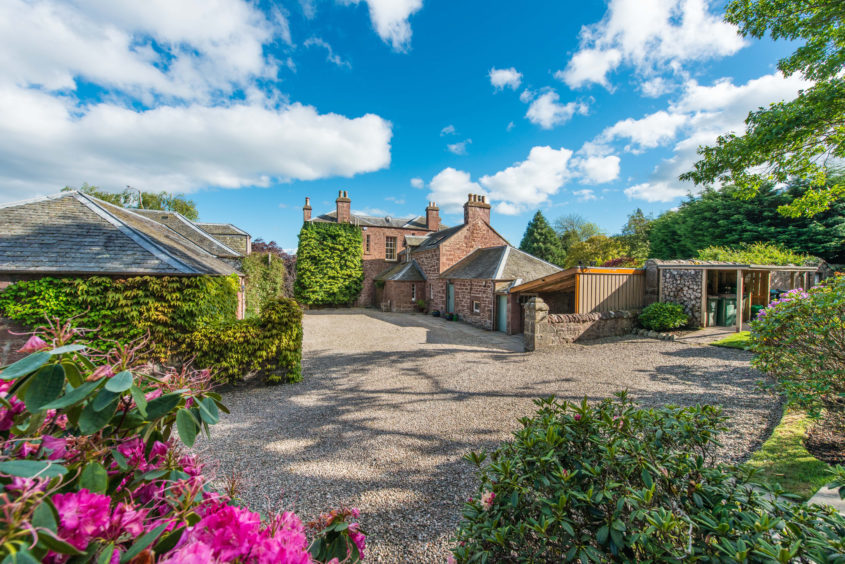 The gardens stretch to nearly two acres including a paddock and have been beautifully looked after. The couple kept the most handsome old trees and artfully planted additional mature trees which look as if they've stood there for decades rather than just a few years.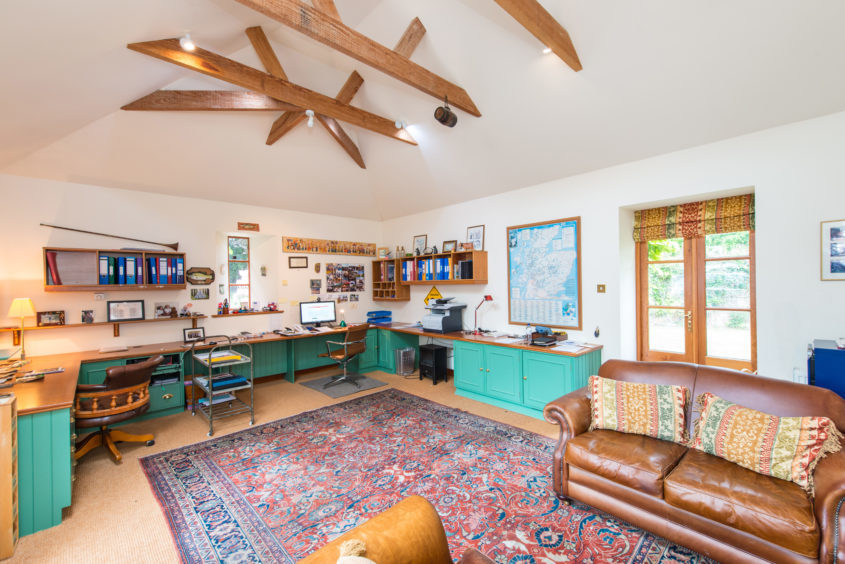 Dennis retired three years ago, selling the packaging business he had run for more than 30 years. He and Melanie have a house in Stockbridge and divide their time between Edinburgh and Kinnaird. He says: "We're only spending perhaps three nights a week here and we'd like to do some more travelling. This is a house that should have a vibrant young family in it."
jmckeown@thecourier.co.uk
Delford House, Kinnaird, is on sale with Bell Ingram for offers over £1.1 million.