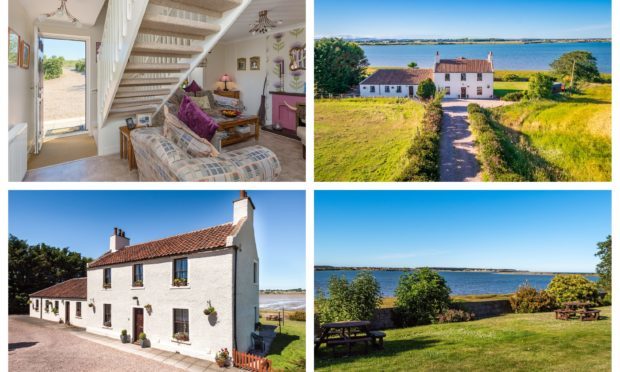 A lengthy driveway takes you away from the flow of cars shuttling to and from St Andrews and deposits you at a riverside haven.
Edenside House sits on the edge of the river's estuary, a couple of miles from the outskirts of St Andrews.
The detached country house enjoys a large secluded plot, gazing over the river to Leuchars .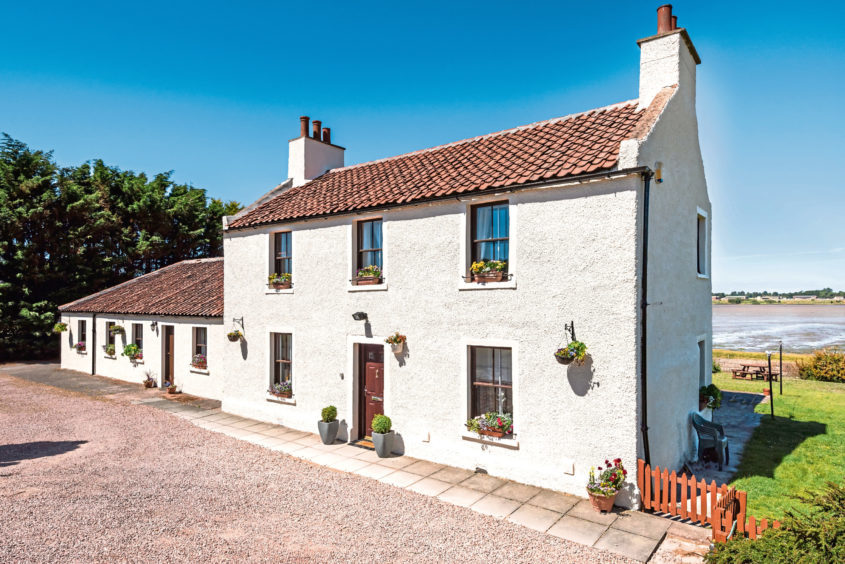 For the past 19 years it's been home to Douglas and Yvonne Reid, who have developed the property into a thriving bed and breakfast.
"We've had people from all over the world to stay," Yvonne says. "Most people come here because of how close to St Andrews we are – we get golfers in the summer and a lot of students' parents during term time."
There's a large parking area at the front of the house, while hedges and gently sloping fields shield the nearby A91 from view.
The front door opens into a reception room, with a staircase to the first floor at one side.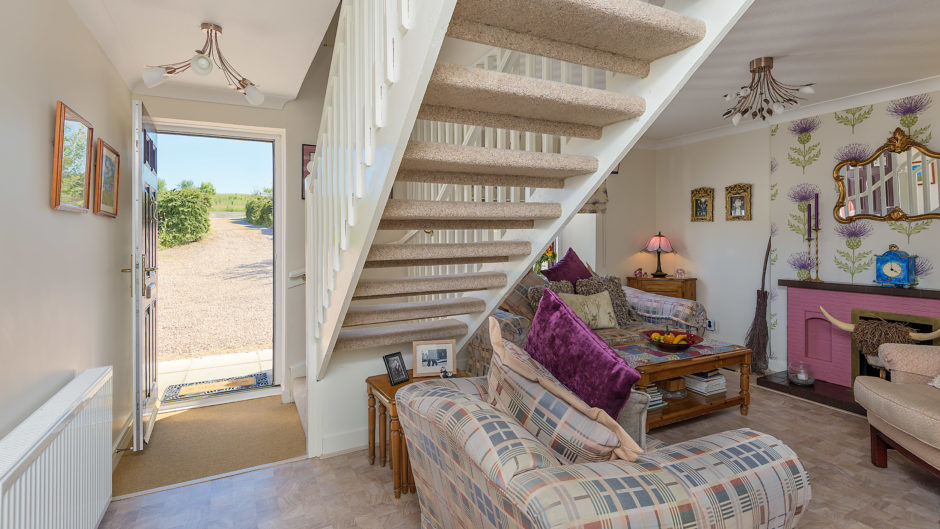 There's a downstairs dining room that's used for guests' breakfasts. At the back of the house is a newly fitted kitchen and off this is a snug living room that Douglas (57) and Yvonne (51)make use of.
Upstairs, there's a master bedroom with en suite and three en suite letting bedrooms.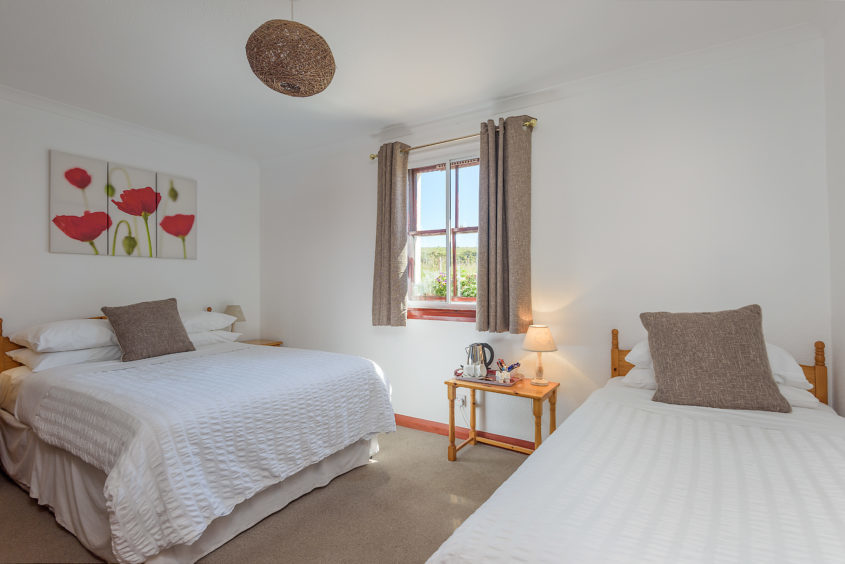 The annex section juts off one side of the main house and has six bedrooms, all of which are en suite. Each pair of rooms shares a common hallway, making it easy to keep groups together.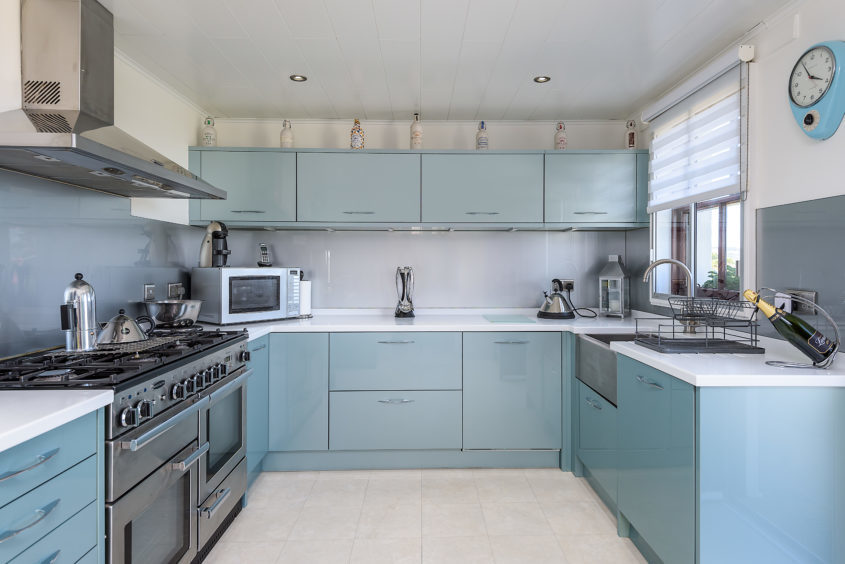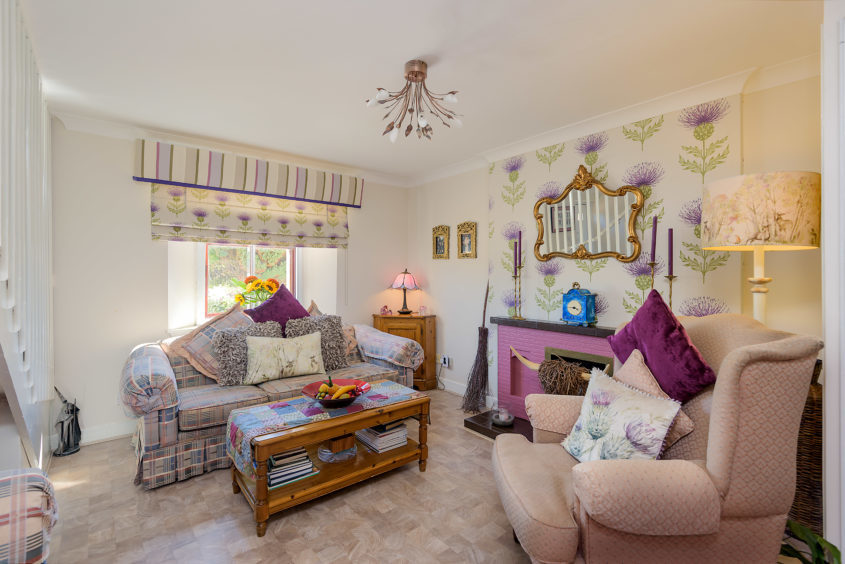 Including Douglas and Yvonne's, there are 10 bedrooms at Edenside House.
The rear garden is a secluded riverside haven. Picnic tables and benches are scattered across the lawn for guests to enjoy a morning coffee or evening glass of wine.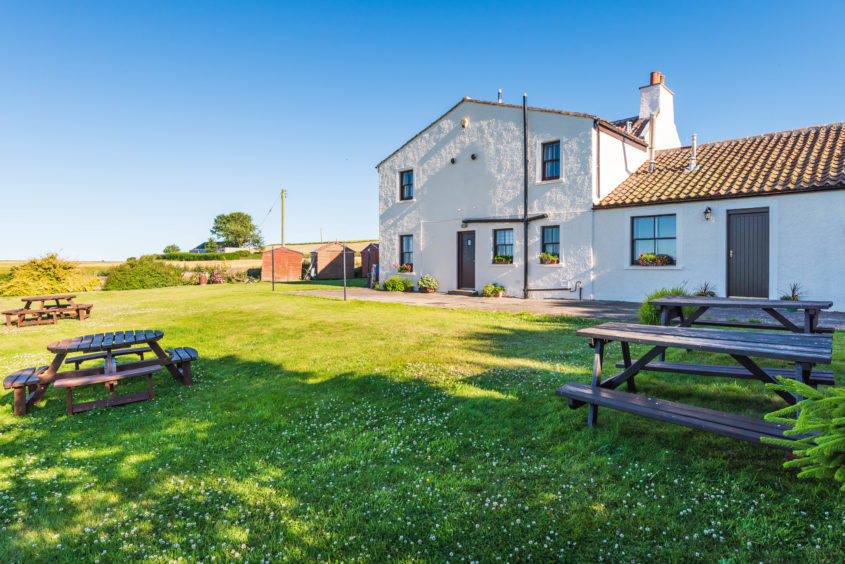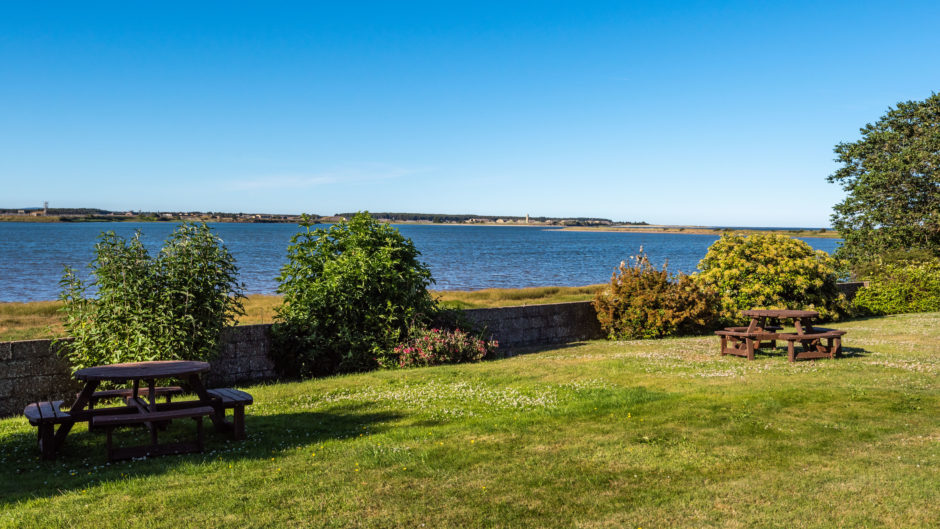 Beyond the boundary wall, there's a drop off and a little-used path that runs alongside the reed beds.
"You hardly see anyone on it," Douglas explains. "And even those who do use it can't see over the wall so we're very private here."
Edenside House thrives as a bed and breakfast, thanks to its proximity to St Andrews, and the couple are marketing it as a going concern.
It could easily be converted into a single residence, however, or a house with a large self-contained annex.

Truly ambitious buyers could also make use of the large garden to put on an extension, where walls of glass would make the most of the uninterrupted views.
After nearly two decades running Edenside House – and a career in the pub trade before that – the Reids are ready to move on.
"We'd like to stay in the area but it feels time to take a break from the B&B trade," Yvonne says. Glancing out of the window, she adds: "One thing's for sure, we're not likely to have another view that matches this one."
jmckeown@thecourier.co.uk
Edenside House is on sale with Savills for o/o £495,000.