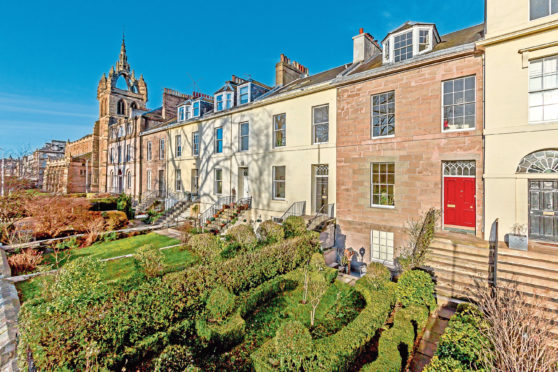 A few steps takes me above the bustle of the road and to the front door of 23 Marshall Place.
Owner Ian Muir opens the door and welcomes me in to a home he's spent more than 15 years and god knows how much money carefully restoring.
Marshall Place overlooks the South Inch and was designed in the early 1800s by architect Robert Reid. Without him, some of Scotland's most famous streets wouldn't exist – he designed much of Edinburgh's New Town and parts of Charlotte Square.
Ian, 52, is himself an architect. He and his wife Reseda are partners in the firm Muir Walker Pride – which won the Best New House award at the Dundee Institute of Architects' 2018 Awards for a home in Fife.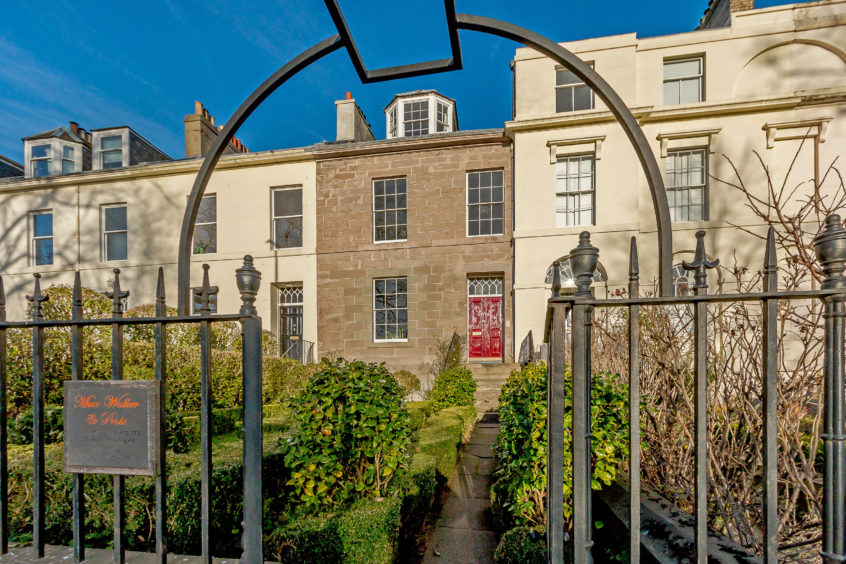 The couple bought 23 Marshall Place in 2001. They've restored almost every home they've lived in – including a flat further down the same street. Renovating their current house was not a speedy process.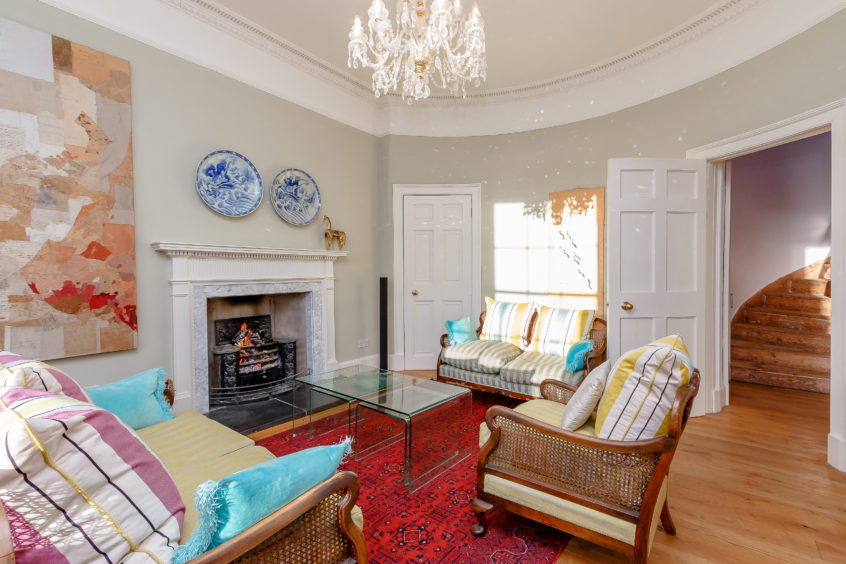 "It had been used as a bed and breakfast and wasn't in great condition," Ian explains. "A lot of original features had been covered up or painted over. We bought the house in 2001 but it was 2005 before we moved in."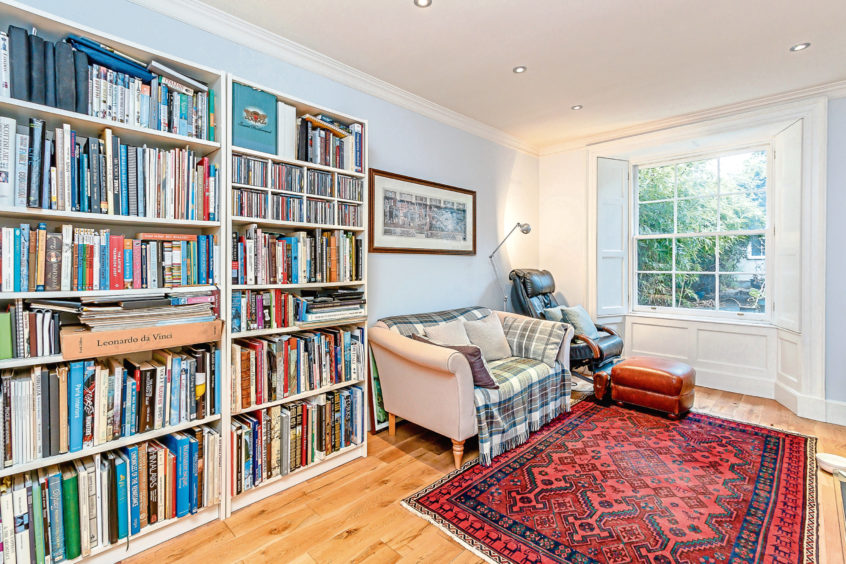 The list of work the couple carried out would daunt all but the most experienced property renovators.
The layout remained the same but the house was completely rewired and re-plumbed. Sash and case windows and shutters were restored or replaced throughout, as were panel doors.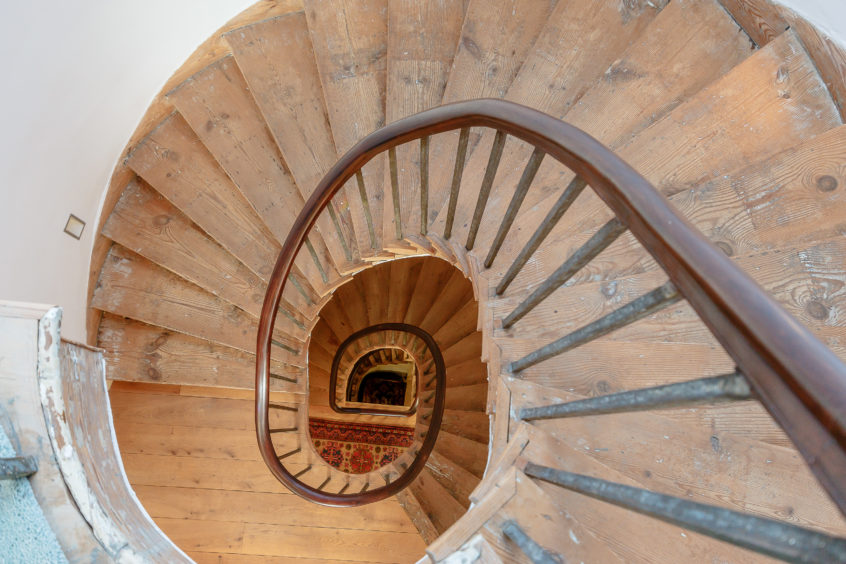 In many cases up to 16 layers of paint had to be stripped off doors and windows to get back to the original timber. Every skirting board was stripped and repainted.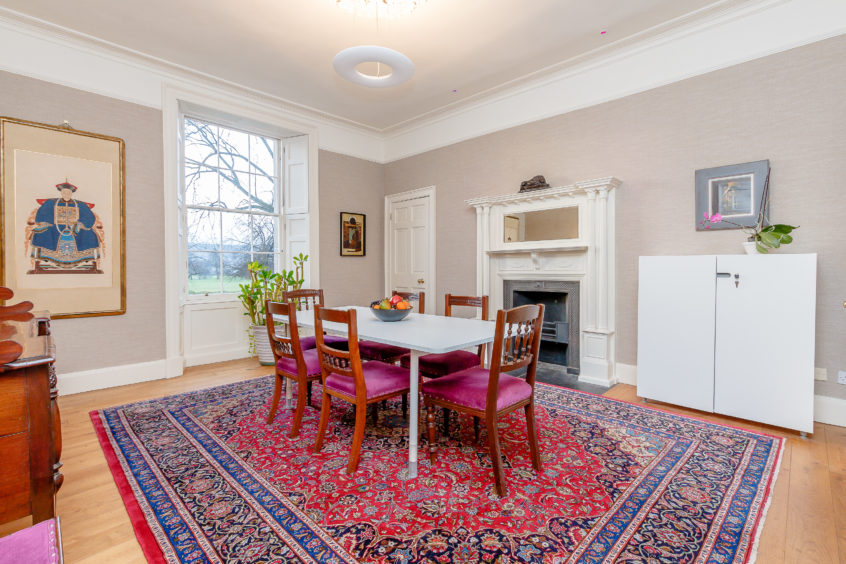 Perth & Kinross Heritage gave the couple a grant to restore the iron railings at the front of the property.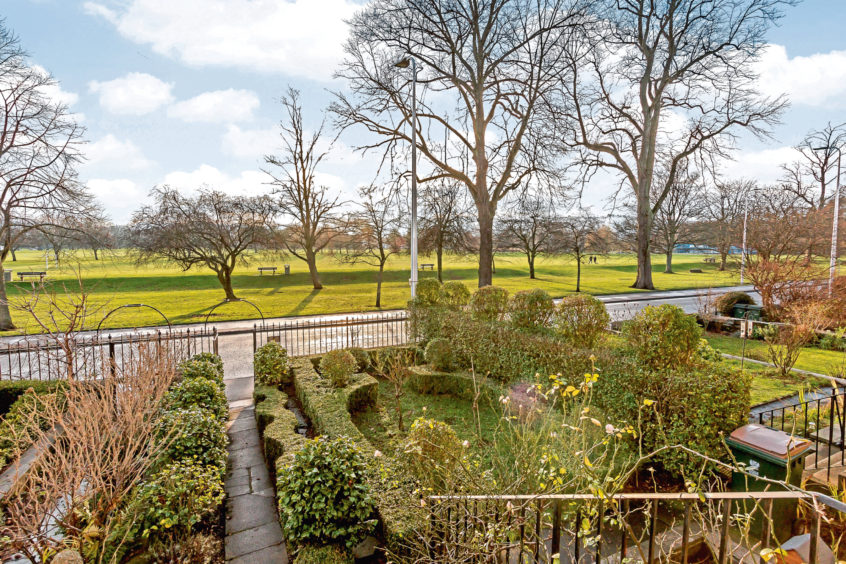 Ian scoured local auctions, businesses and the internet for original pieces. "Boness Foundry made new iron railings to match the originals," he continues.
"We rescued a number of the original doors and I managed to source a number of matching panel doors to replace the ones we couldn't save."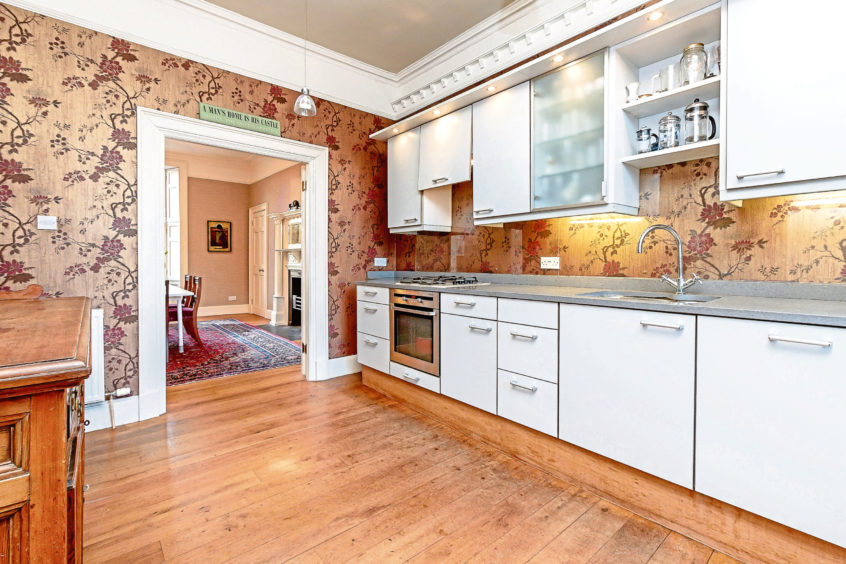 They replaced the kitchen and utilities and put in new bathrooms, as well as wiring a Bang and Olufsen sound systems in dining and sitting rooms.
All this was done with one eye on the character of the house. "It was very important to have a light touch," Ian says. "The original splendour of the house is what we wanted to shine out. Everything else should complement it."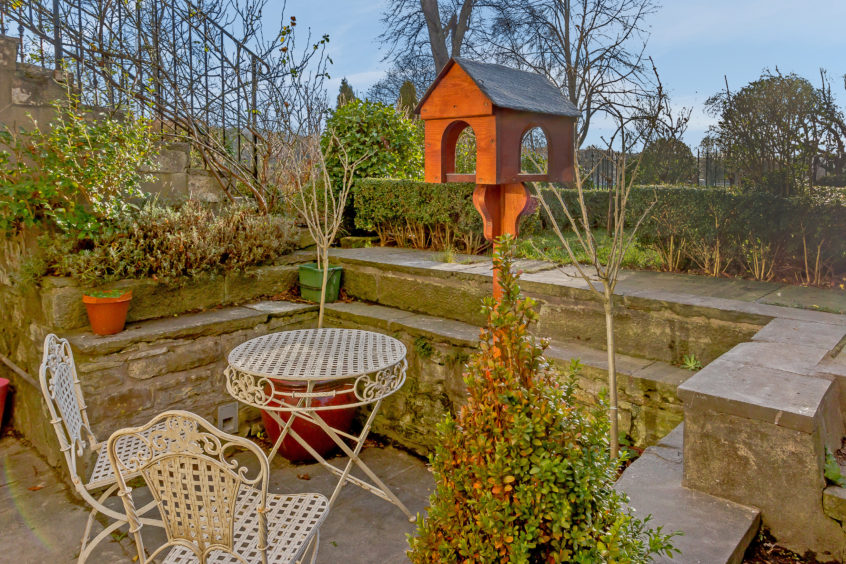 There's a study and media room on the lower ground floor; dining room and kitchen on the upper; lounge and bedroom on the first floor and en suite master on the top floor. The front garden has been landscaped and is a sunny spot with beautiful views over the South Inch.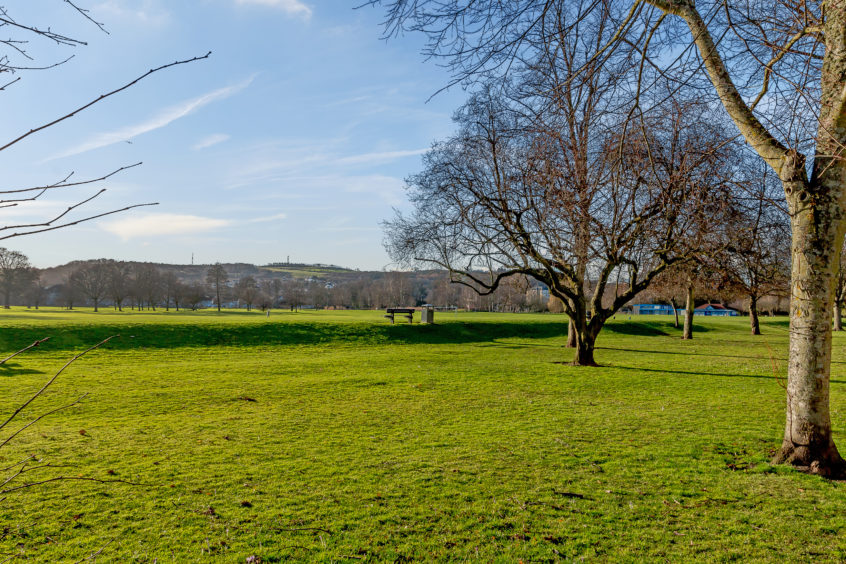 "We have offices here and in St Andrews so we want to be somewhere midway," Ian adds. "This has been a wonderful home for us though."
23 Marshall Place, Perth, is on sale with Strutt & Parker for o/o £450,000.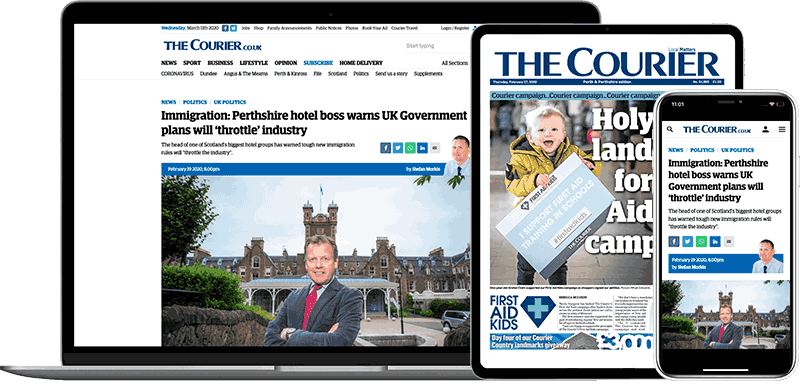 Help support quality local journalism … become a digital subscriber to The Courier
For as little as £5.99 a month you can access all of our content, including Premium articles.
Subscribe