It's hard to imagine how to get greater seclusion in closer proximity to one of Scotland's finest small towns.
The Tosh sits around quarter of a mile up a farm track off a minor country lane just over five minutes' drive from St Andrews.
"You can actually walk across country paths all the way to West Sands, only crossing three roads" explains owner Richard Randall. "When we fancy a meal and a few drinks we often leave the car in St Andrews and walk back for it the next day."
The Tosh and its neighbour Tosh Cottage were created out of derelict farm buildings in the late 1980s.
Richard, 66, a virologist at St Andrews University and his wife Elizabeth, 65, a retired GP, have lived there for the past 23 years.
At the heart of the home are a set of public rooms that flow into one another, allowing light to travel freely through. The country kitchen leads into a dining room which connects into a living room with wood burner.
A music room/library sits to the side of the living room and from there you can step out into the conservatory, which has stunning views across the Fife countryside.
Another wood burning stove makes the conservatory a usable room even in the heart of winter.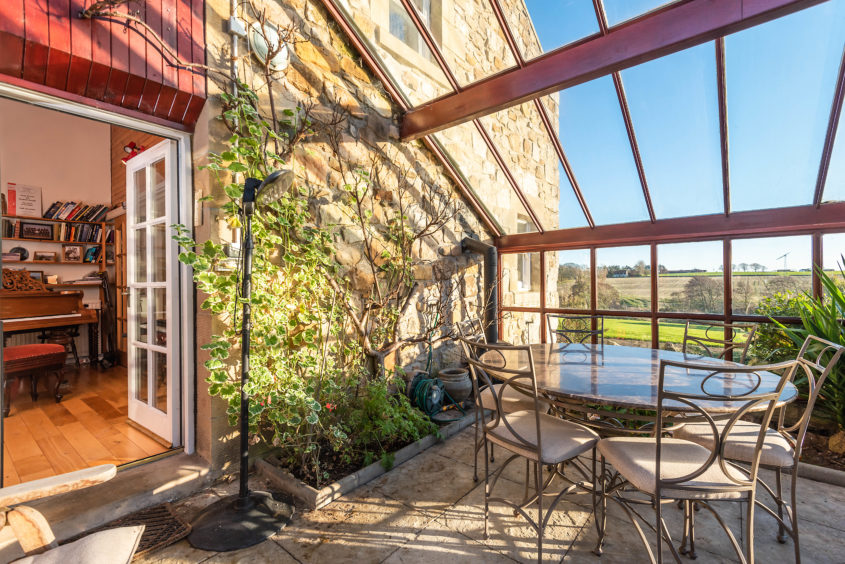 "We changed most of the ground floor doors for glazed ones to get light flowing through," Richard explains. "It's a great party house, but you can also shut off rooms if you want peace and quiet."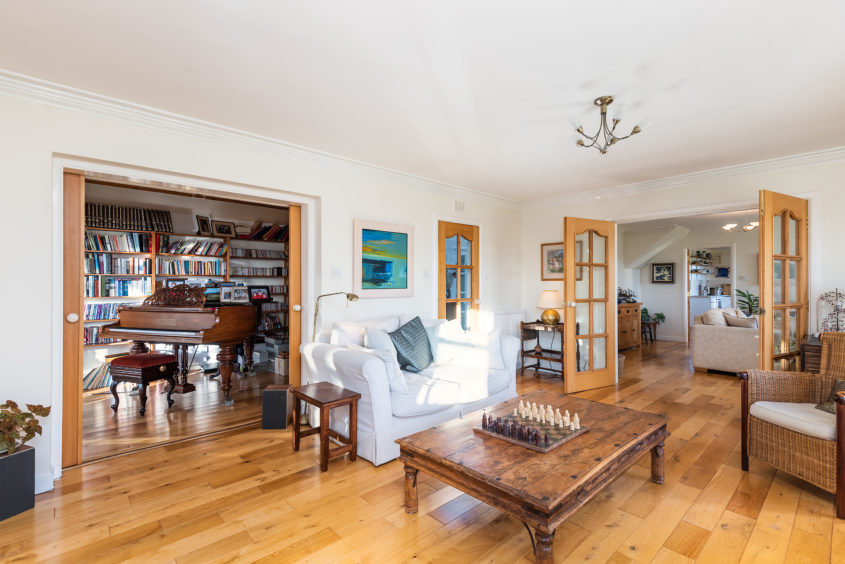 The hallway has a double height wall with a large glazed section in the ceiling – a nice architectural feature that makes for a bright and impressive space.
A guest wing houses two bedrooms and a bathroom, while upstairs are three more bedrooms and a family bathroom.
Across the rear courtyard from the main house is Tosh Cottage, which Richard and Elizabeth rent out as a holiday home, attracting up to £1,200 a week during the summertime.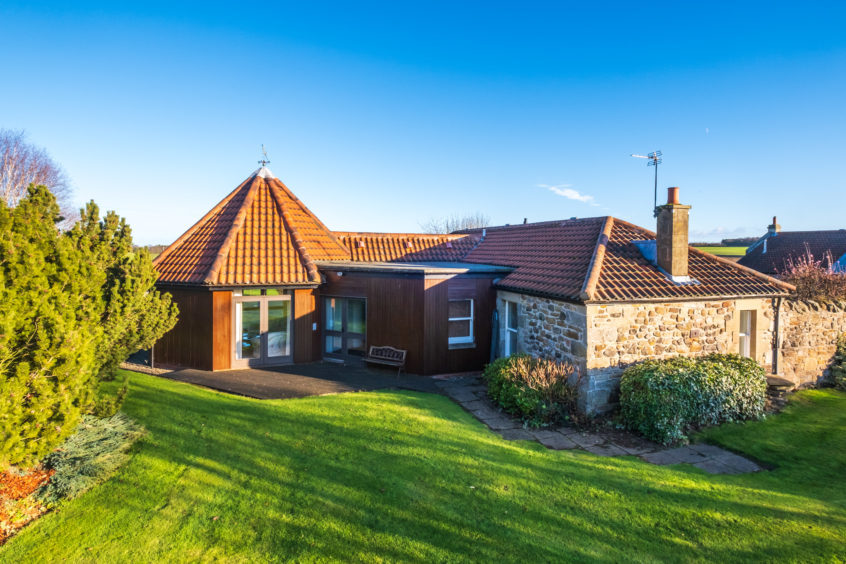 It has three bedrooms, a living room and kitchen. The centrepiece is the magnificent roundel room with numerous windows and a huge vaulted ceiling.
A large area of lawn and a stretch of decking captures the afternoon and evening sun. Main house and cottage have been cunningly landscaped so both have their own garden and neither overlooks the other.
Between both homes, the grounds stretch to around 1.6 acres of easily managed lawn and courtyard.
With both children grown up, Richard and Elizabeth plan to move to a flat in St Andrews.
"It will be convenient to be in town," Richard smiles. "But we'll miss all the space we have here – and the tranquillity."
---
The Tosh and Tosh Cottage, St Andrews, are on sale with Savills for o/o £795,000.