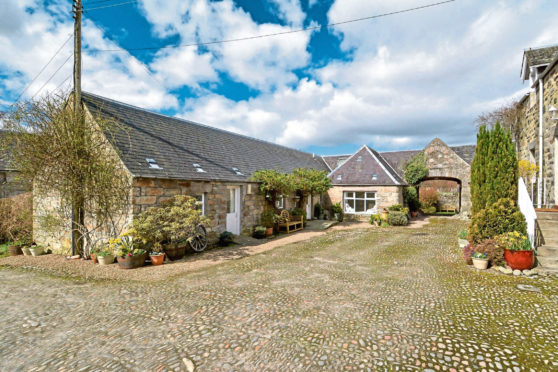 The black and white photograph shows happy young farmers holding a bucket as a young calf dips her head in to guzzle what treats are in there.
"When we renovated the house we had former teachers who used to live here coming round for a look at their old home," explains Miriam Galt. "They had loads of stories and old photographs like this one."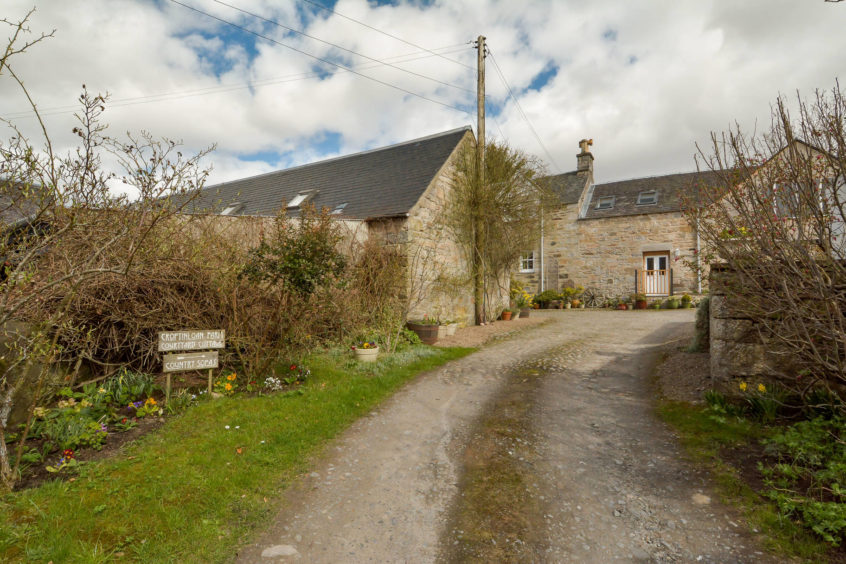 Croftinloan Farm sits in the foothills of Highland Perthshire, a few miles outside Pitlochry. Originally farm buildings, Croftinloan latterly accommodated teachers at the nearby primary school before being abandoned in the 1990s when the school closed down.
Miriam and her husband John bought it in 2001. "It was a complete wreck," Miriam continues. "Everyone thought we were crazy for taking it on but we saw its potential and we knew we had to live here."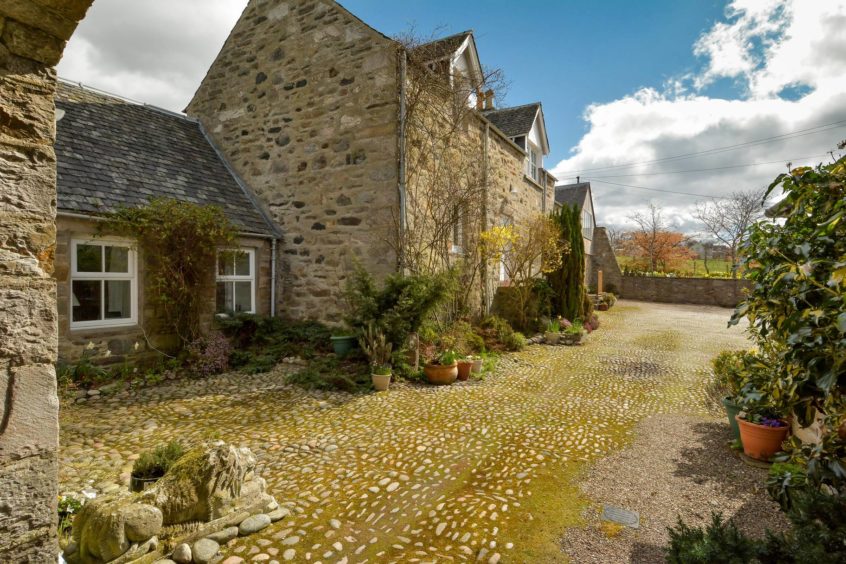 The cluster of buildings around a central courtyard comprise a five-bedroom main house, a two-bed holiday cottage and a barn designed as a two-bedroom house that's currently used for Miriam's bespoke furniture business, Country Sofas.
There's also a stone barn to the rear of the house that has planning permission to be developed into a three bedroom home.
At the heart of the main farmhouse is a large, open plan kitchen and dining room. Up a few stairs is the living room, with a wood burning stove casting a warming glow. A family room has a door to the courtyard and there are two ground floor bedrooms, as well as a shower room and utility. On the first floor are three double bedrooms and a shower room.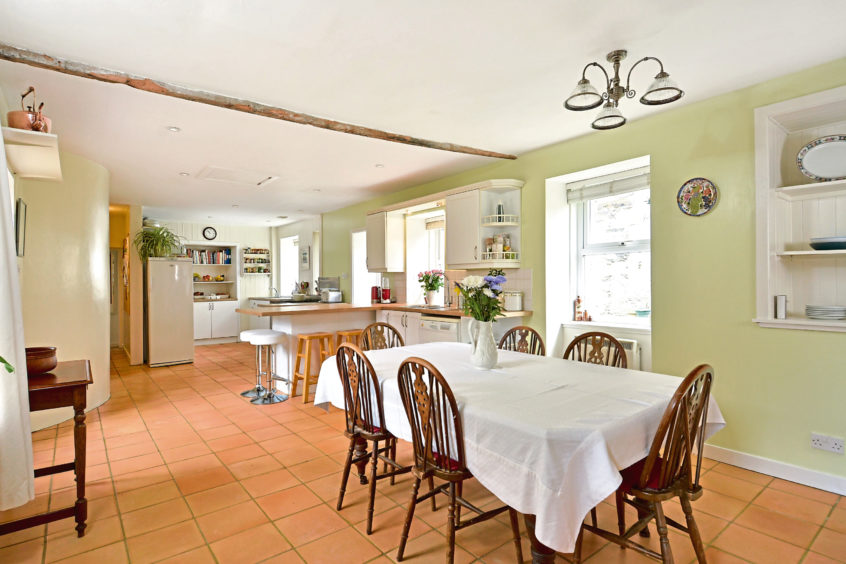 Across from the main farmhouse is the cottage, which Miriam and John run as a lucrative holiday let. Two double bedrooms, a living room, dining room and plenty of storage are spread over its single floor.
Miriam's showroom and office sit over two levels in a converted barn to one end of the main house. Although used as a business it has been fitted for residential use with a kitchen and shower room, and the facility to create up to two bedrooms. The upstairs lounge has exposed beams and stunning views across the Tay Valley. Attached to the structure is a ruined roundhouse which has planning permission to be reinstated, adding an extra en suite bedroom to the barn.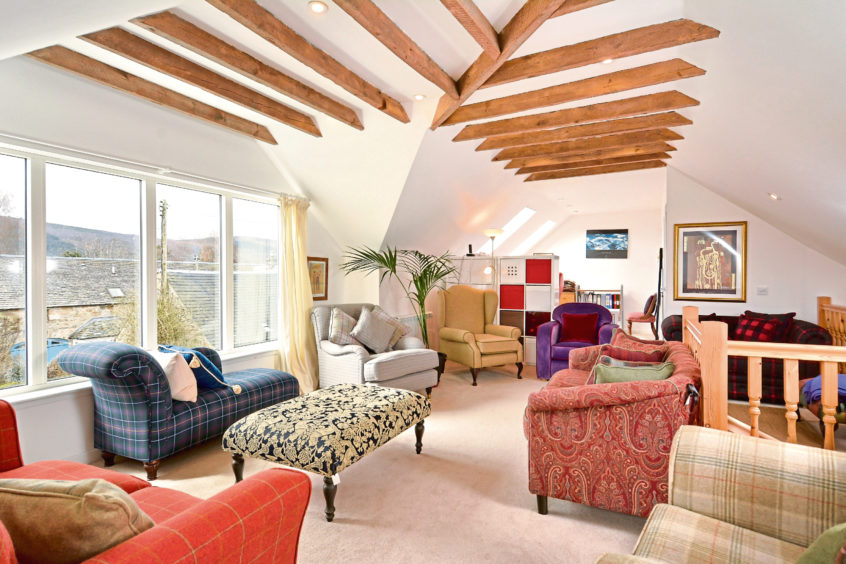 Croftinloan's grounds extend to almost 1.4 acres and each property is set so that it can have its own private garden.
With their children grown up and grandchildren now here, Miriam, 68, and John, 62 – the head guide at Edradour whisky distillery – are planning to down-size.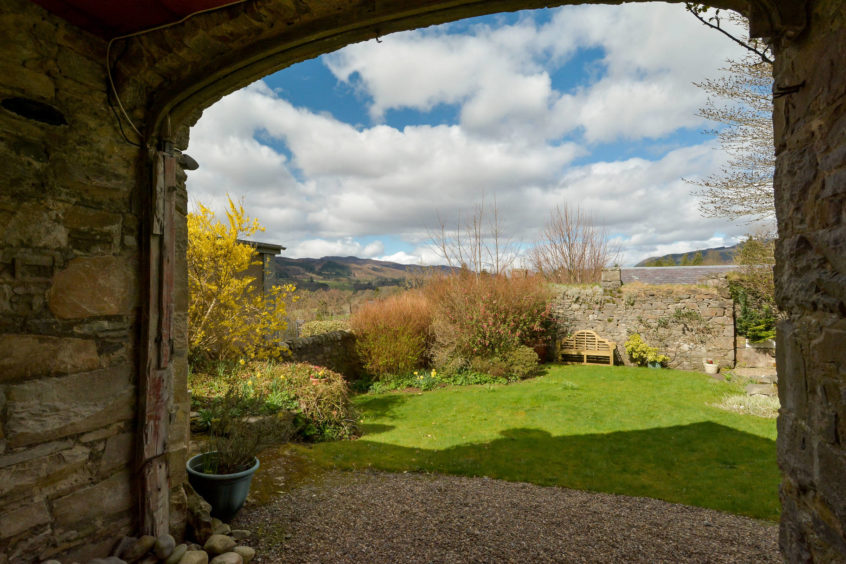 "This has been a real labour of love for us," Miriam says. "We've done a lot but there's still so much a new owner could do to make their mark. You could end up with as many as three holiday homes in addition to the main house, which would make a healthy income."
---
Croftinloan Farm, Pitlochry, is on sale with Galbraith for o/o £700,000.