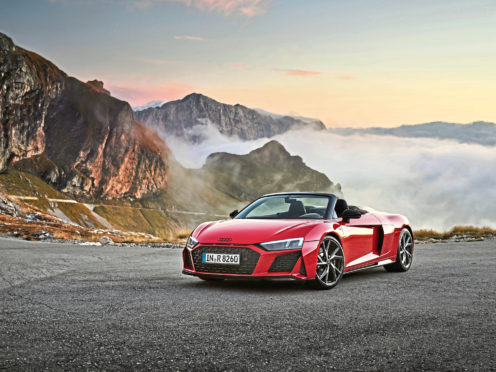 Audi has announced that a rear-wheel drive version of its R8 will be a permanent addition to the supercar's line up.
Since its launch in 2006 the R8 has used Audi's Quattro four-wheel drive system. More recently, the company released a limited run of 999 models that were rear-wheel drive only – and were quickly snapped up.
The R8 RWD will be offered in both Coupe and Spyder convertible models and is expected to cost less than its four-wheel drive counterpart.
Power comes from Audi's 5.2 litre V10 petrol engine, which generates 532bhp. That's very slightly (around 30bhp) down on the Quattro version but still enough to sprint from 0-62mph in 3.7 seconds.
The R8 RWD Coupe and Spyder go on sale next year with prices still to be confirmed.