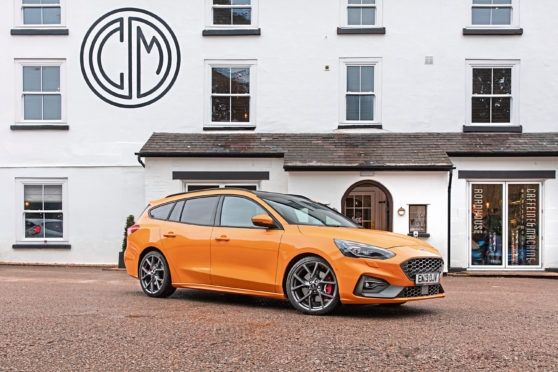 At a certain point we all grow out of hot hatches. Dogs or kids come along, DIY projects start to fill your life, and you need something a bit more sensible.
Or do you? Ford has come up with a car that satisfies all the boxes when it comes to practicality, while still supplying the adrenaline rush true petrol heads demand.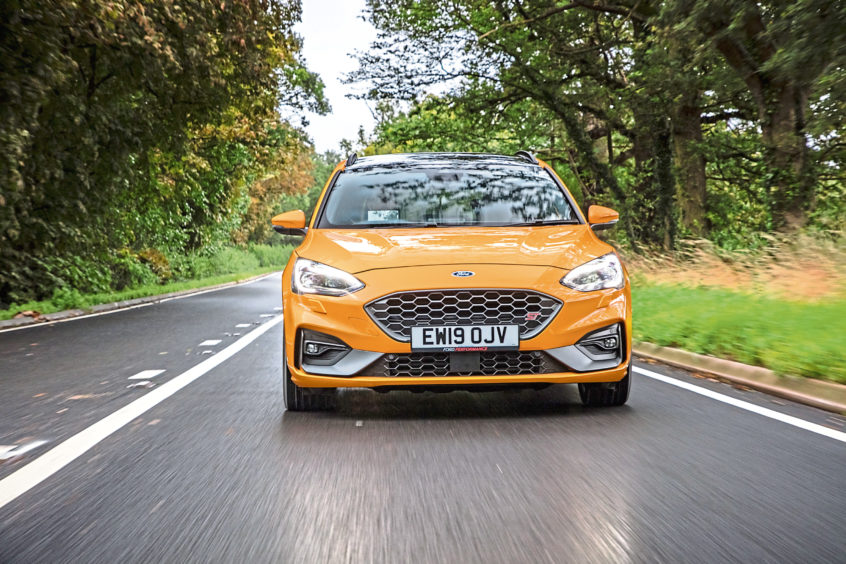 The Focus ST Estate provides all the thrills you expect of a proper hot hatch, but with a 575 litre boot that makes it perfect as a main family car, if you can stomach higher than average fuel consumption.
Underneath the bonnet lies a 2.3 litre turbocharged petrol engine putting out 276bhp. That used to be an astonishing figure but plenty of hot hatches can match or best that these days, including Ford's own Focus RS, which generates 340bhp.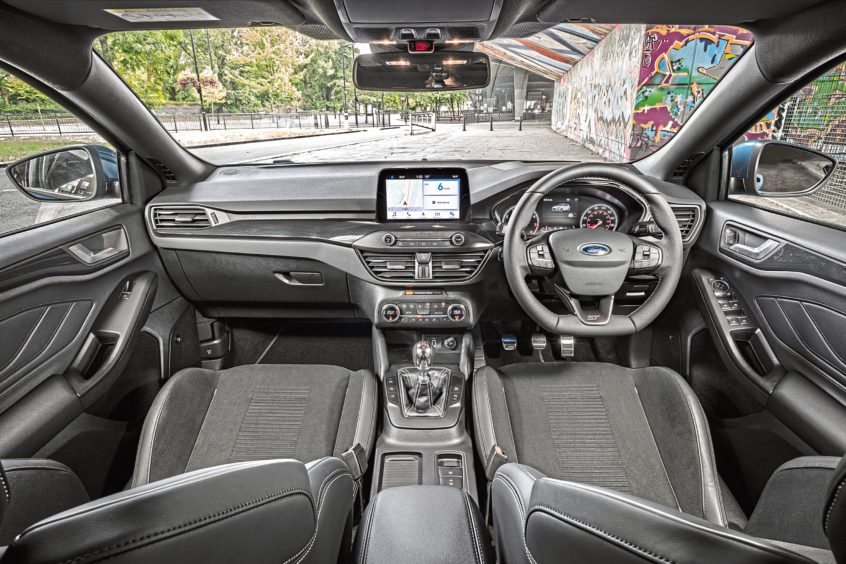 That car comes with four-wheel drive, though, and costs a good bit more than the ST's £33,695. The ST's 276bhp is about as much as a front-wheel drive car should have – any more and the wheels spin or the traction control system is forever kicking in.
It's very fast, racing to 62mph in 5.8 seconds en route to a 155mph top speed. There's also a 190bhp diesel version of the ST, but to my mind hot hatches (or hot estates in this case) should be petrol powered.
The Focus has always been a very dynamic car even by Ford's high standards, and that's no different here. Steering and clutch are nicely weighted and the ST turns into corners sharply and remains glued stubbornly to the road, even when you push it.
Ease off the throttle a bit and it's a perfectly amiable cruiser. After enjoying myself on some quiet Angus backroads I drove to Fife in it and wasn't in any discomfort even after a couple of hours behind the wheel. The ride quality is on the firm side and the engine growls a bit, but it's neither bone shaking nor deafening.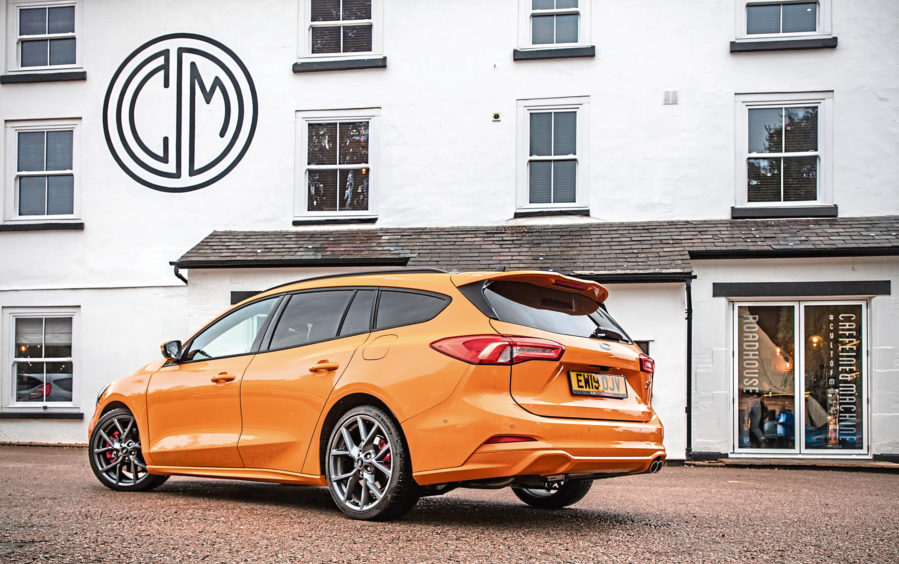 Sports seats hug you in place during fast cornering but provide enough support for long motorway drives.
There's a good quality stereo and the infotainment is fairly user friendly. Headroom in the back is good and legroom is reasonable enough.
Look closely and the twin tailpipes, bodykit and ST badging give away that you're not driving a standard Focus Estate. Its unobtrusive enough not to turn heads though.
I liked this wolf in sheep's clothing rather a lot.
jmckeown@thecourier.co.uk
---
Price:
£33,695
0-62mph:
5.8 seconds
Top speed:
155mph
Economy:
39.8mpg
CO2 emissions:
179g/km