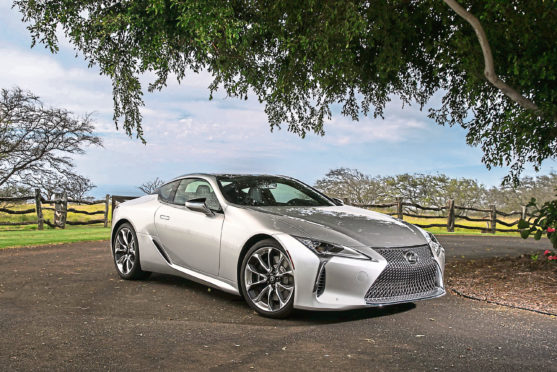 Lexus has updated its flagship LC Coupe for 2020, making it lighter and more comfortable.
The svelte coupe was already a stylish car and Lexus has done little to meddle with a winning formula.
Most of the changes have taken place under the skin. The suspension has received the most comprehensive overhaul, contributing to the LC's total weight dropping by 10kg.
This has been accomplished through the use of aluminium lower arms, hollowed-out anti-roll bars and a new high-strength material for the coil springs. Even the 21in alloy wheels are lighter.
As well as lowering weight the suspension has been retuned to provide a more comfortable ride.
Handling hasn't been ignored either. Cornering ability has been improved with the addition of new 'active cornering assist' technology, which uses the brakes on the inner wheel of a turn to keep the front end from running wide.
Lexus chassis engineers have also stiffened the rear anti-roll bar for better turn-in.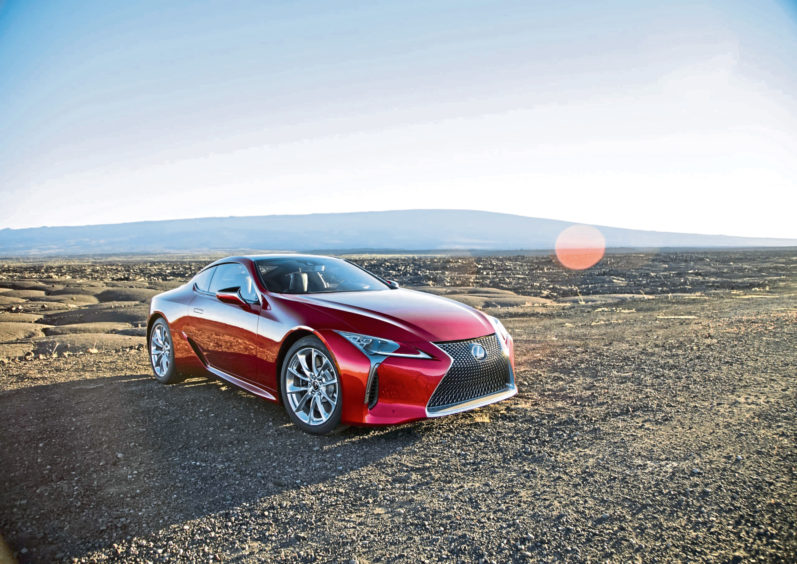 There are two LC engine options, both of which remain unchanged. The LC 500 has a 5.0-litre V8 engine making 458bhp, and the LC 500h gets a 3.5-litre V6 and electric motor combination making 349bhp.
The 10-speed automatic transmission on the V8 has been remapped for smoother gear changes, while the hybrid system has been revised to hold a lower gear when pulling out of junctions or turning corners at low speeds.
Buyers have the option of one new exterior colour and there are a couple of new interior leather colour options.
Inside, the infotainment system has been upgraded to be equipped with Apple CarPlay and Android Auto.
The coronavirus crisis may affect timing but Lexus is planning to launch the car in the UK in July. Prices are yet to be announced but expect a small rise over the car's current £75,000 entry cost.
jmckeown@thecourier.co.uk