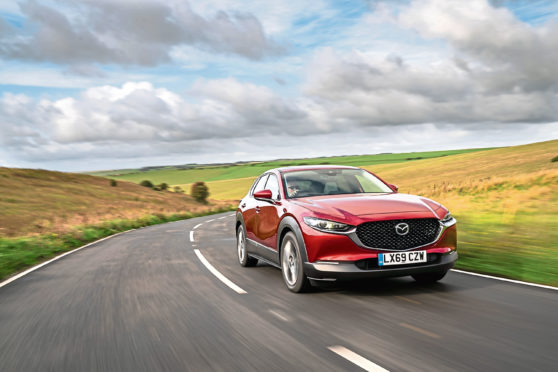 I've got to admit I didn't really see the point of the CX-30 the first time I drove it.
Mazda's mid-size crossover is only slightly larger than its little brother the CX-3 and a good bit smaller than the CX-5, the Japanese firm's biggest SUV.
Having spent a lot more time with it over the past week it now makes much more sense and, in fact, may be my favourite car in its class.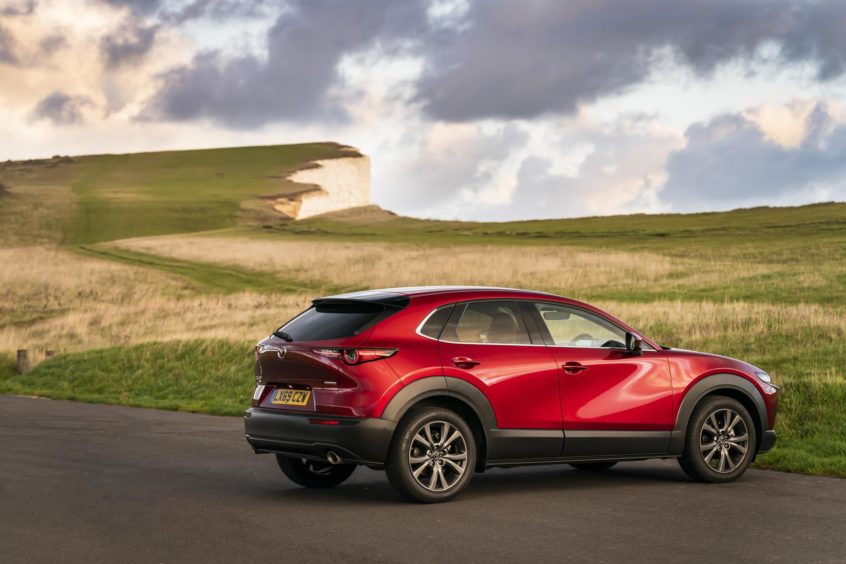 I've always thought the CX-3 was a great looking car with a nice interior, but poor refinement, a cramped rear and small boot make it hard to recommend over rivals from Seat or Volkswagen.
The CX-30 adds just enough extra space in the rear and the boot to make it a proper family car. It has an even better interior than its smaller sibling, while it knocks refinement into the stratosphere.
It shares similar good looks with Mazda's other SUVs, having flowing, almost coupe-like lines and nicely worked proportions.
You can have it in two or four-wheel drive but this isn't a car you're likely to go off roading in and I was perfectly happy with the two-wheel drive version.
CX-30 ownership starts at £22,670 and I drove the 2.0 litre petrol GT Sport model, which cost £29,140.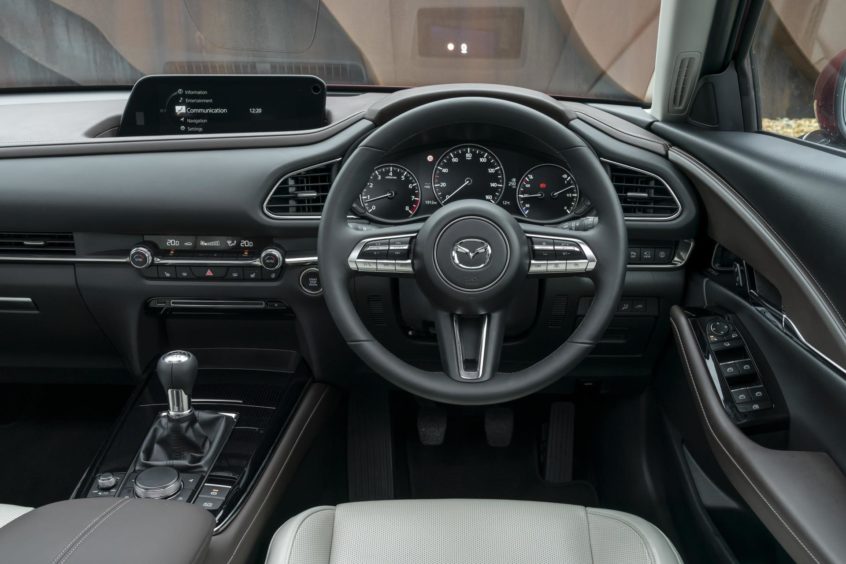 Although Mazda do good diesels they've always been proud of their petrol technology and with the push away from diesel this has stood them in good stead.
With 0-62mph taking 8.5 seconds there's plenty of performance and official MPG is a healthy 47.9.
On some country roads in Fife the CX-30 proved a confident handler, taking sharp bends in its stride. Where it really shines is on longer journeys, where a smooth ride couples with superb sound insulation for an excellent overall package.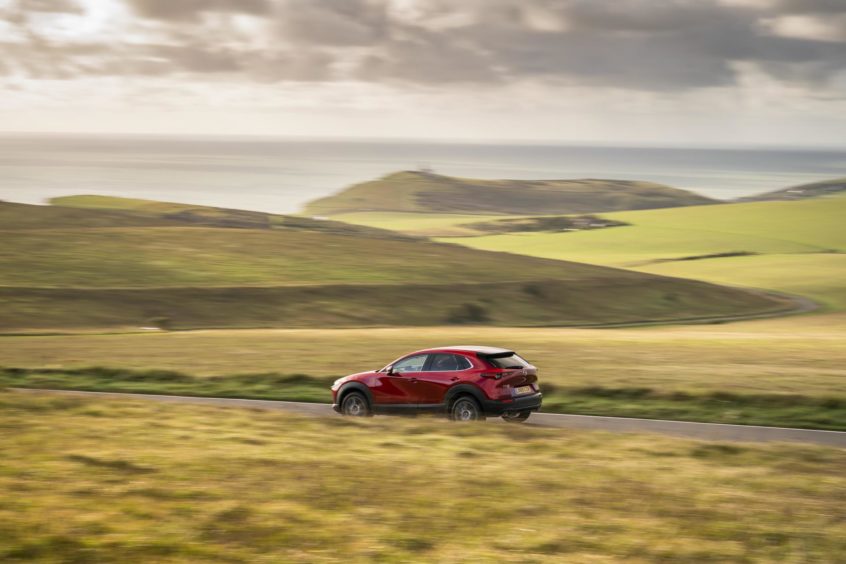 This, coupled with a top quality interior and an easy-to-use infotainment system make it a car that feels like it belongs in Audi and BMW territory.
I was sad to hand back the keys after a week with it.
---
jmckeown@thecourier.co.uk