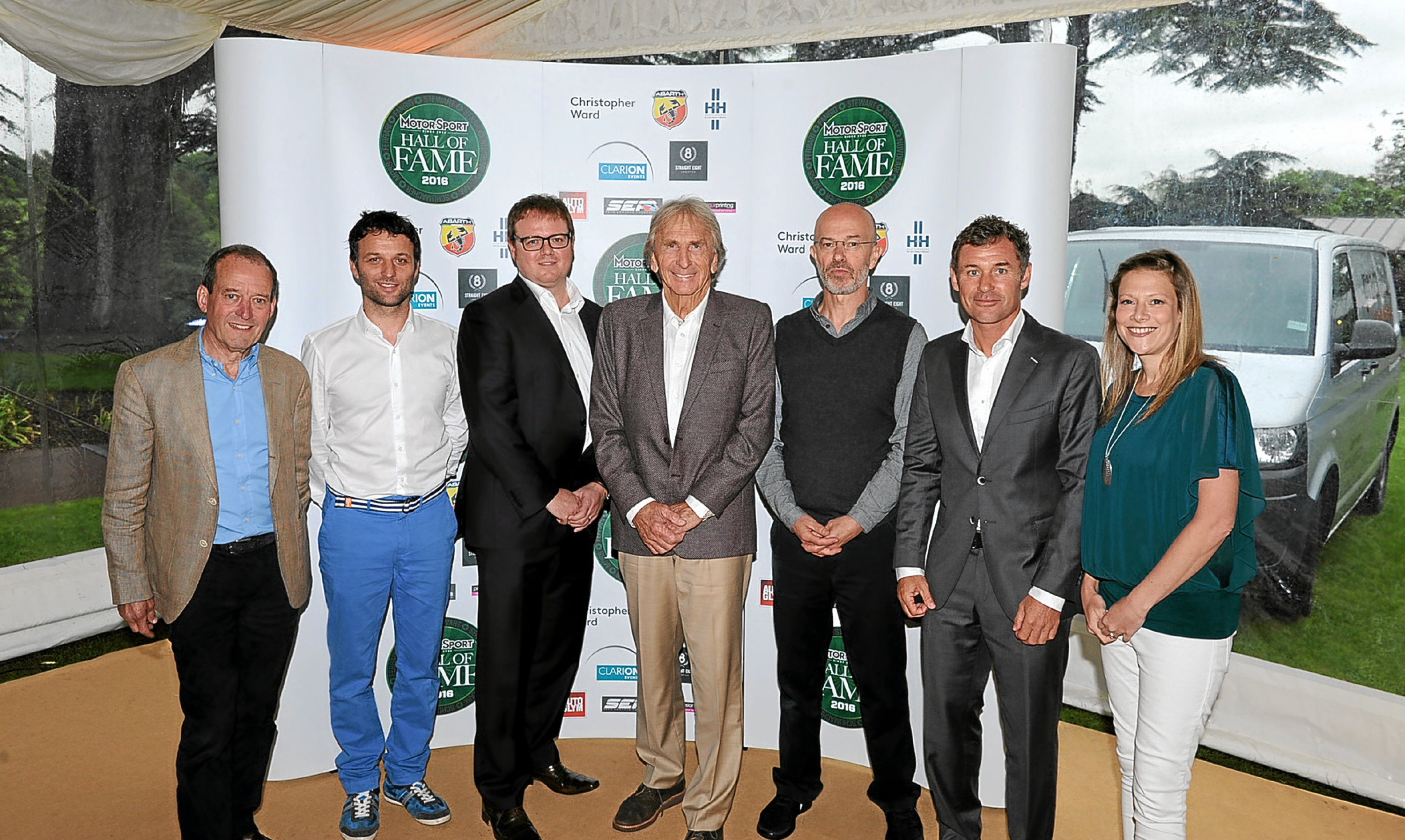 Five racing legends have been inducted into the Motor Sport Hall of Fame this week – and for the first time they were chosen by the public.
Rally ace Sebastian Loeb and every bike racing fan's favourite Italian, Valentino Rossi, were among the names now written into formal history in Motor Sport magazine's pages, and at a ceremony at the Royal Automobile Club's Woodcote Park country estate.
More than 25,000 votes were placed across the categories of rallying, sports cars, motorcycling, US racing and Formula 1.
Derek Bell was awarded the sports car prize, and was joined by Dan Gurney and Sid Watkins for the American and F1 categories.
Gurney, aged 85 and from New York, was the first driver to rack up wins in Sports Cars, Formula 1, NASCAR and Indy Car racing.
Derek Bell (74) won Le Mans five times and Daytona 24 three times, while the late Sid Watkins transformed medical practices in motor racing.
Rossi, modern motorcycle racing's most successful competitor and to his fans a living legend, sent a video message from his motorhome at the Spanish MotoGP race.
He said: "Hi to everybody and I am very happy and very proud to enter into the Hall of Fame. It is a great shame that I cannot come over there with you, but I wanted to say thank you, thanks a lot. I am so happy – I will put the prize in my bedroom so we can sleep together!"
Dan Gurney, who was the first driver to win races in sports car, F1, Nascar and Indy Car series, couldn't attend the event either, but sent a heartfelt message to those assembled.
"Well, certainly I am touched to be considered to be a part of this group listed on the trophy, people that I have looked up to all my life, some that I raced against. I want to thank everyone from the bottom of my heart."
The evening awards were presented by luminaries including Scottish Formula 1 legend Sir Jackie Stewart and McLaren boss Ron Dennis.