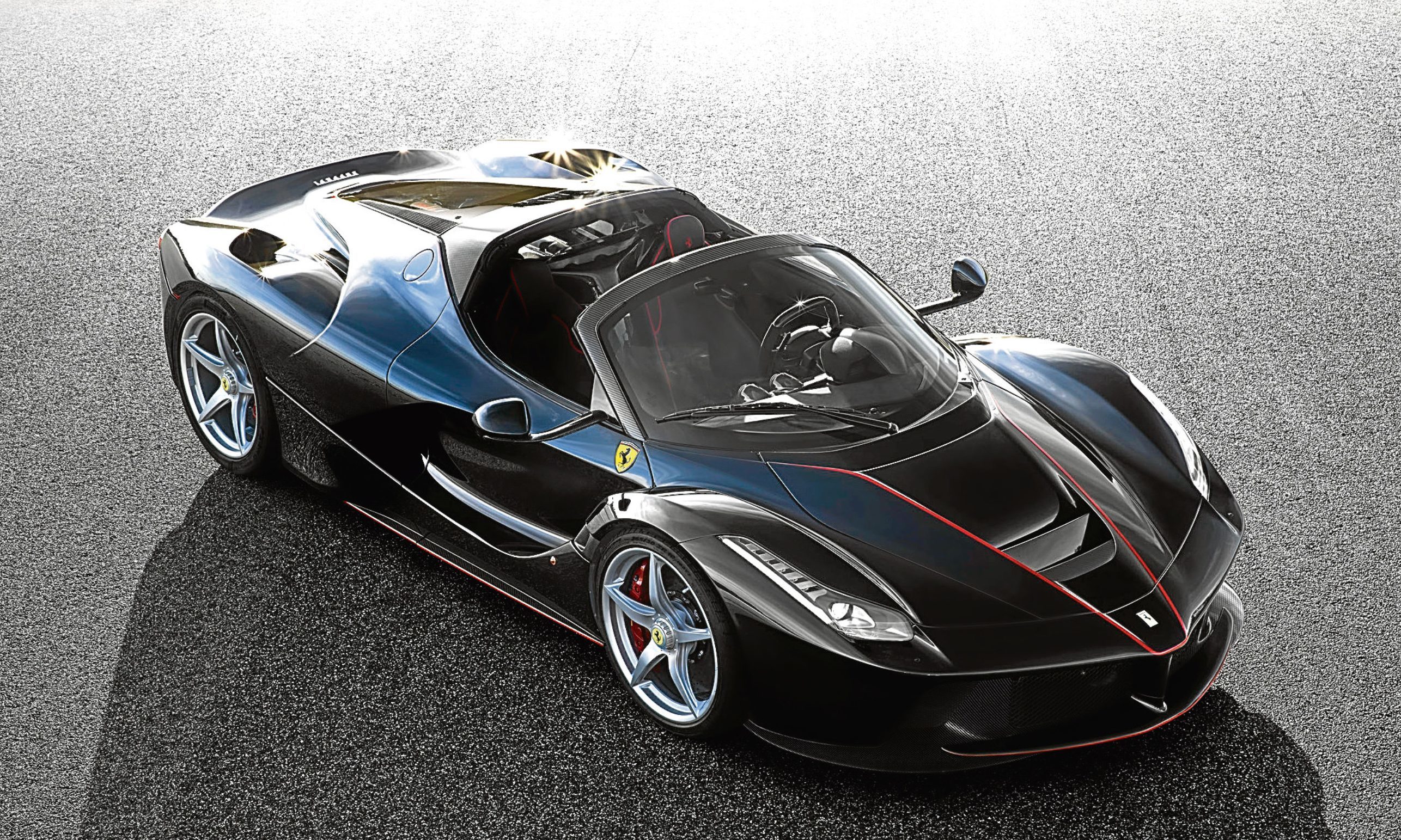 Ferrari has released the first images of its new convertible hybrid hypercar.
The LaFerrari Spyder mixes a naturally aspirated 6.3-litre V12 engine with an electric motor and battery pack for a combined 950bhp.
The production run of the LaFerrari Spyder is likely to be even shorter than the coupé's and the price even greater than that car's £1 million tag.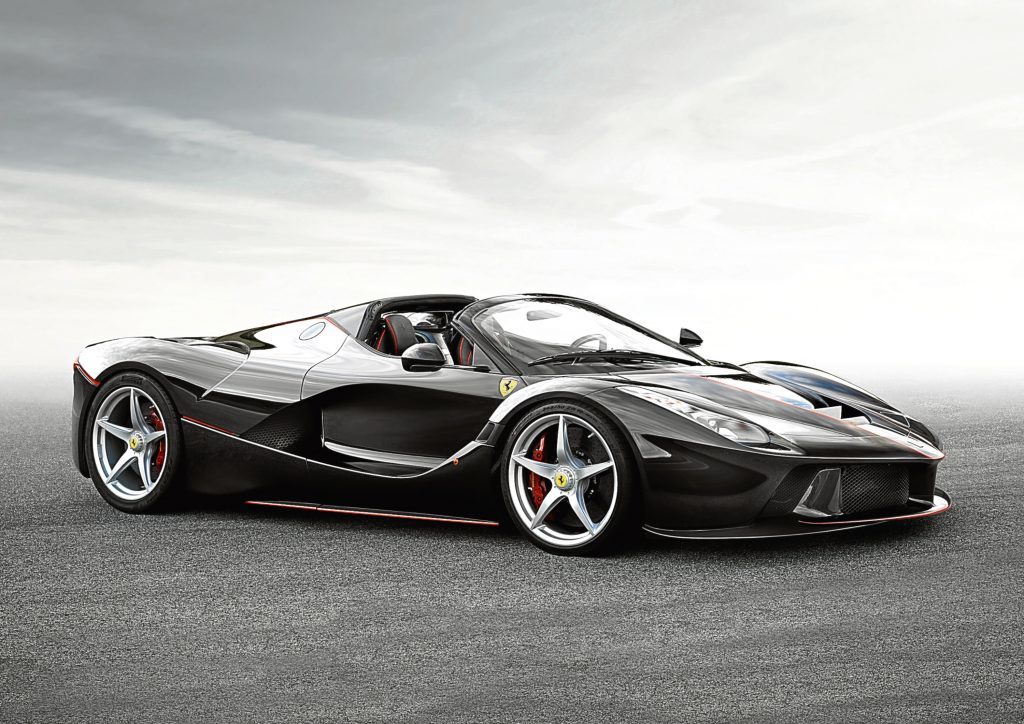 Extensive modifications to the car's rigid carbonfibre chassis have been made to ensure torsional strength is retained, and Ferrari says the car's aerodynamics have also been tweaked to give the Spyder the same drag coefficient as the coupé.
It'll be available with either a removable carbon fibre hard top, or a removable soft top.
Want one? Tough. It's already sold out.