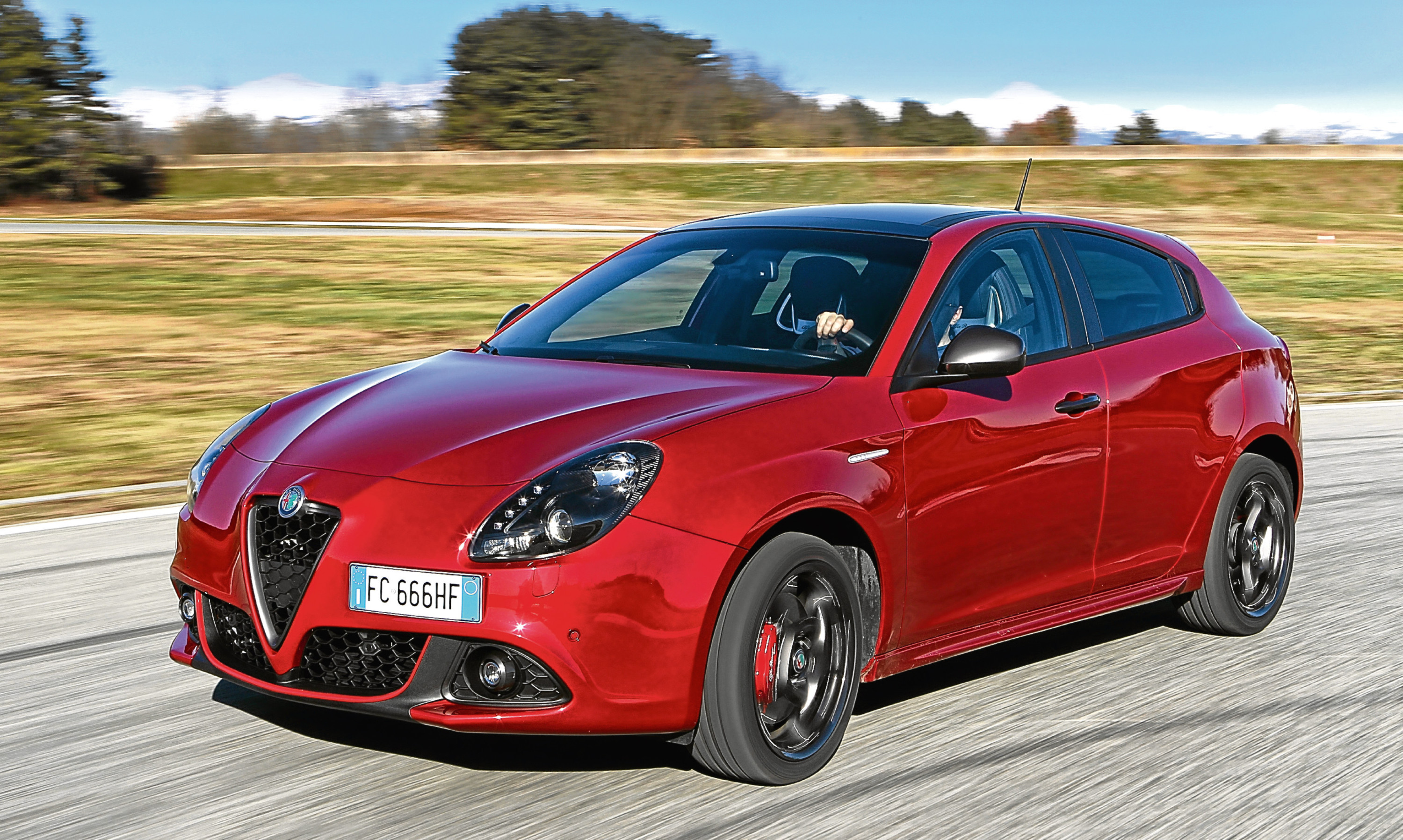 It's sometimes said everybody should own an Alfa Romeo at least once in their lives.
For many years that experience meant a brief burst of driving pleasure followed by frequent visits to the garage and bubble-bursting repair bills.
That's no longer the case. In recent times Alfa has upped its game dramatically when it comes to reliability.
Why would you have a boring old Focus, Astra or Golf when for just slightly more money you could have this: the Giulietta.
Prices start around £18,500 for the mid-size family hatchback, which puts it just above Ford and Vauxhall but below premium hatches such as the Audi A3 and BMW 1 Series.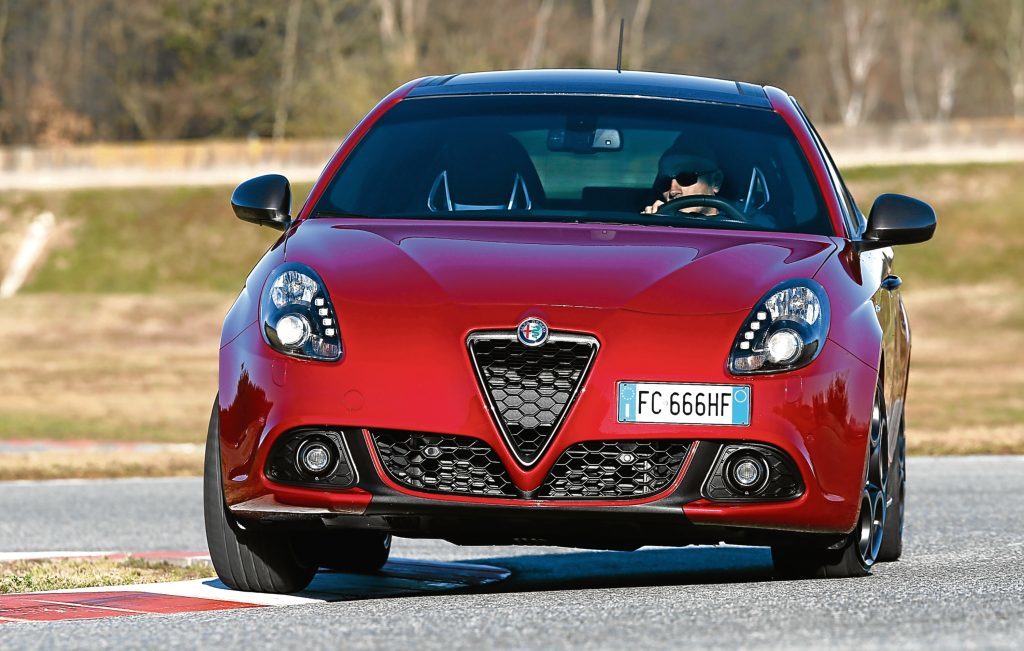 Particularly when viewed from the front and side it is an achingly pretty car.
There is the bonnet's V-shape, teardrop headlights and jauntily offset number plate.
Take a casual glance from the side and it appears to be a three-door car. This is because Alfa have cunningly disguised the rear door handles by integrating them into the window frame. Owners can gain additional satisfaction by watching new passengers endeavour to find their way into the rear seats.
Even entry level models get twin exhausts and the Alfa badge on the back doubles as a keyless electric tailgate release.
It's fair to say it's easy on the eye.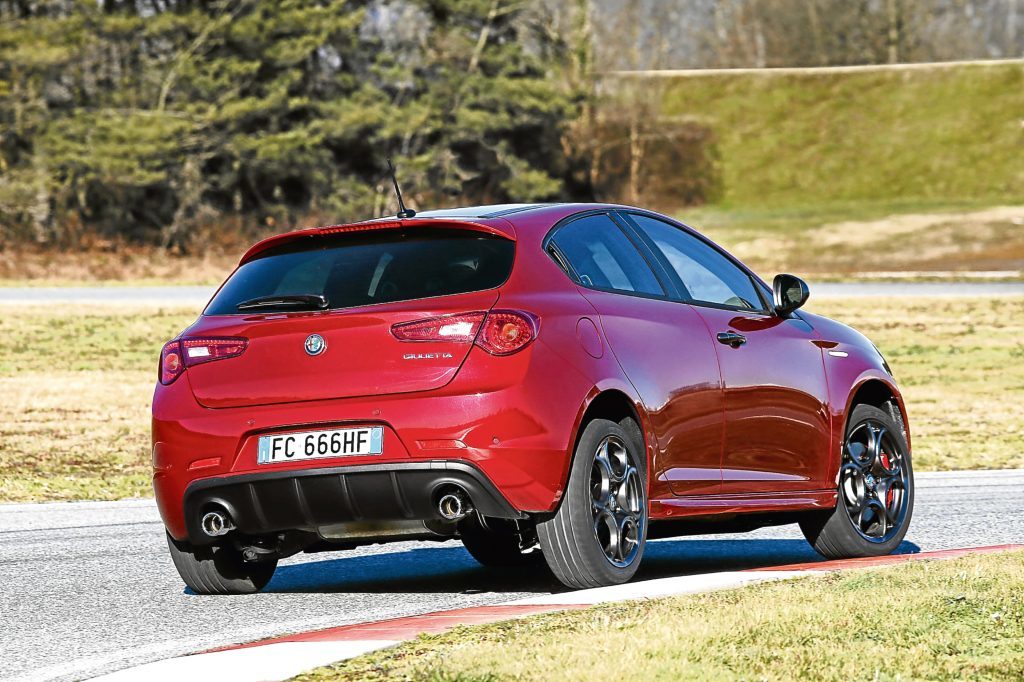 Buyers have a bit of choice when it comes to what goes under the bonnet.
There is a 1.6 litre diesel with 120bhp and a 2.0 litre diesel with either 150 or 175bhp.
Petrol choices are a 1.4 litre turbocharged unit with 150 or 175bhp, and a range topping hot hatch Quadrifoglio Verde model with 240bhp.
There are five trim levels: Giulietta, Giulietta Super, Giulietta Tecnica, Giulietta Speciale and Giulietta Veloce.
All models come with air conditioning, a Uconnect infotainment system, electric windows, a hill-holder clutch to stop you drifting backwards on junctions and a Stop/Start system.
I drove the 150bhp petrol model. It does 0-62mph in 8.2 seconds which was sprightly enough for me.
It's a small petrol engine with a turbo charger. As such you need to keep that turbo spinning to get the best out of it. Change up too soon and it feels gutless but choose the correct gear and it surges forward nicely.
That small capacity makes it rather frugal too: official combined economy is a whisker under 50mpg.
For a style-oriented car it is surprisingly practical. Many rivals sporty models are three-door so the Alfa has an immediate advantage when it comes to access. That one-touch button for releasing the tailgate is easier to use than a handle and the boot itself is fairly capacious.
Inside, there's a touchscreen system for operating the stereo, sat nav, phone and other functions.
The rest of the interior is pleasant enough but it does lack the sparkle that sets the Giulietta's exterior apart from the crowd.
There's Alfa's "DNA" system that lets you choose "dynamic" "natural" or "all weather" driving modes. The Giulietta is pleasing enough to drive but doesn't feel as special as it should: the Focus handles better and a Golf is more refined.
Some might question why you would pay more for a car that drives no better than the opposition.
Others will look at it differently. A Golf, Focus or Astra is parked on every other suburban drive. Spend just a little bit extra and you can own something completely different.
jmckeown@thecourier.co.uk
Price:
£20,700
0-62mph:
8.2 seconds
Top speed:
130mph
Economy:
49.6mpg
CO2 emissions:
131g/km