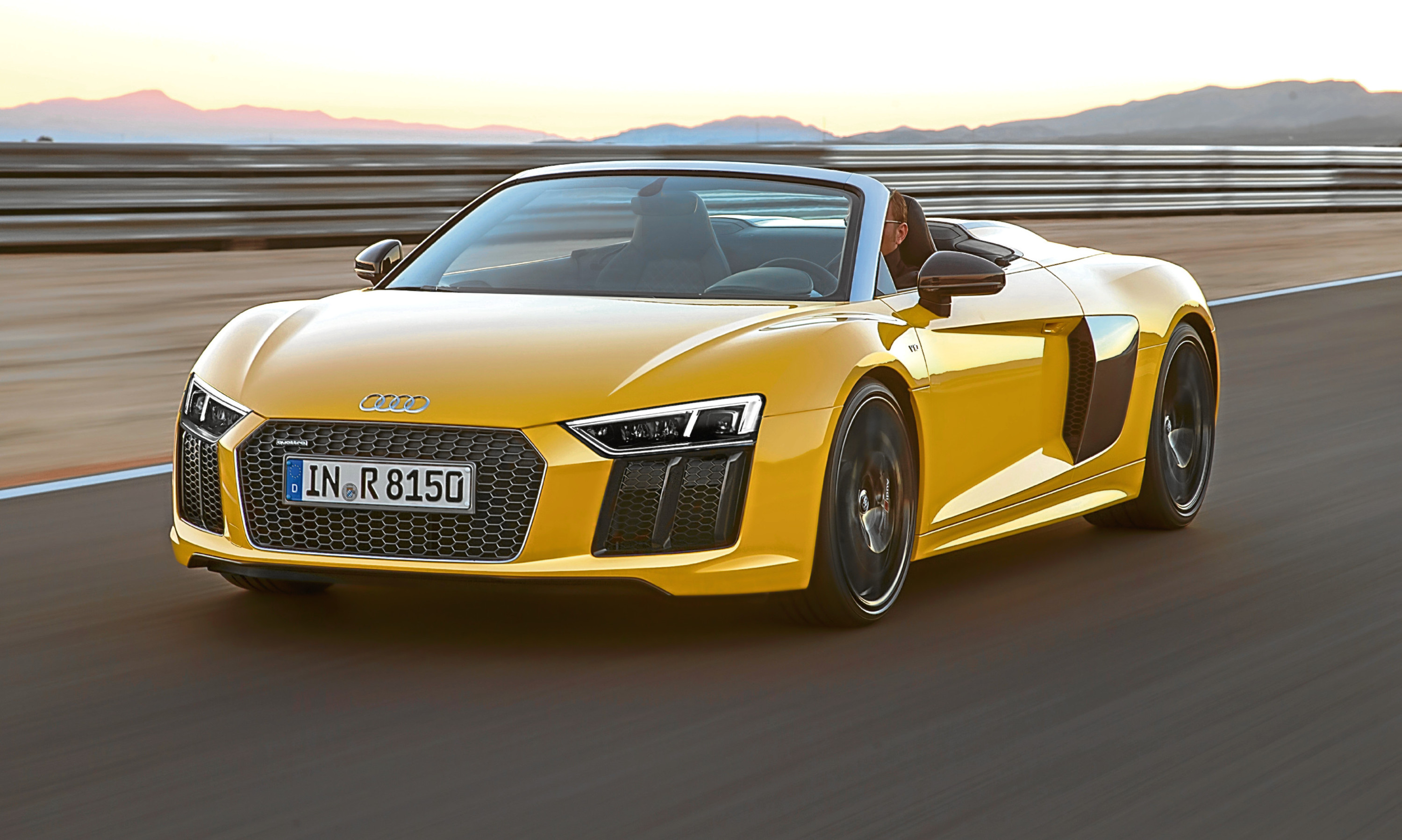 Audi has launched the latest version of what is probably its most desirable car.
Order books have opened for the Audi R8 Spyder following the car's launch at March's Geneva Motor Show and its UK public debut at the Goodwood Festival of Speed in June.
It's powered by the same 533bhp 5.2-litre naturally-aspirated V10 petrol engine as the Coupe and is priced from£129,990 – just over £10,000 more than the Coupe. First UK deliveries will begin in late 2016.
The four-wheel drive, seven speed auto convertible is really quite nippy.
It'll do 0-62mph in 3.6 seconds and top speed is just 3mph shy of 200mph.
Fuel economy – should you care – is 24mpg and CO2 emissions 277g/km.