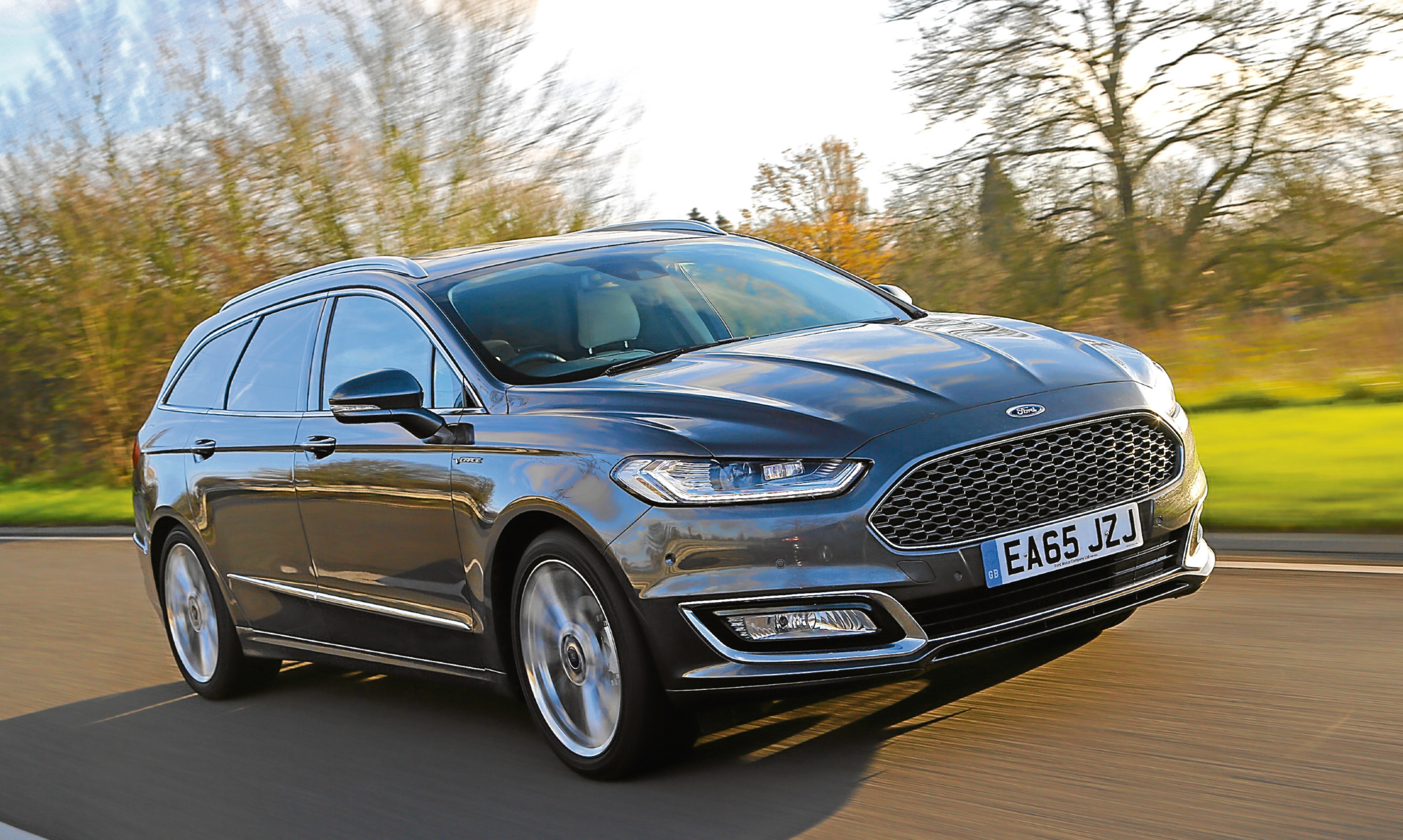 Surely this is a typo. A Ford Mondeo that costs £33,000…wait, upwards of £36,000 once you've added options.
But this is no ordinary Mondeo. It's a Mondeo Vignale – the badge Ford has added to the luxury versions of its cars.
It comes with four-wheel drive. Its exterior is bedecked in chrome. It has fancy alloys wheels. Inside there's beautiful stitched leather upholstery, more chrome and all the gadgets you could ask for.
When mine pulled up outside The Courier's offices I was impressed. In the flesh it looks very special indeed – more so than it does in pictures, I would argue.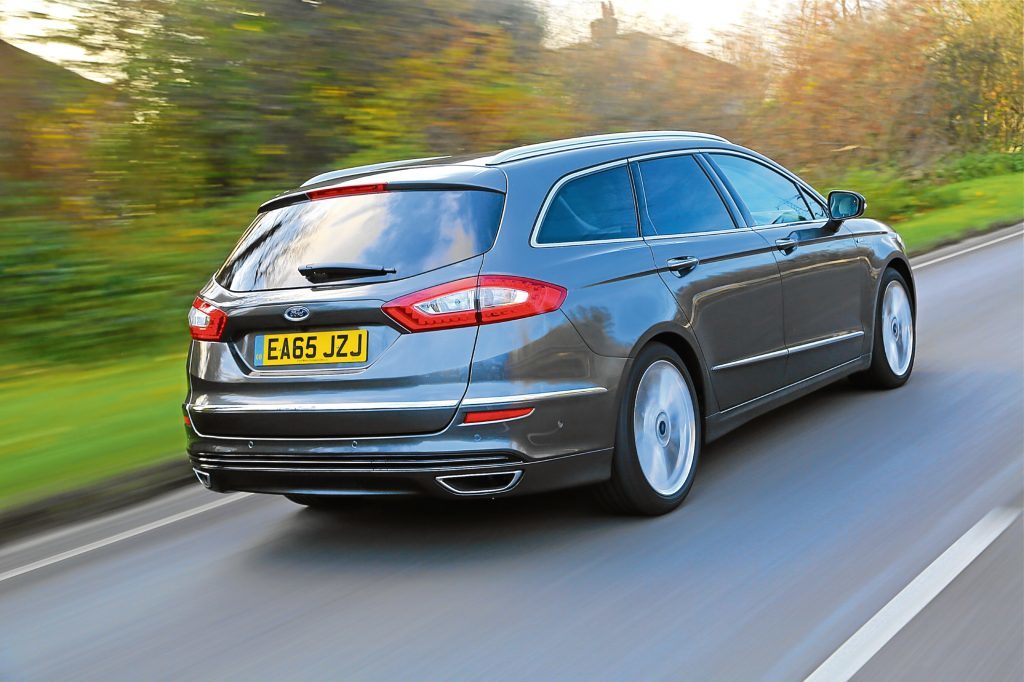 Vignale, for car history buffs, was an Italian coach builder that fell on hard times and was bought by Ford in 2013. The automotive giant has harvested the upmarket name for its top spec range of cars.
This Vignale is only sold with the most powerful engines in the Mondeo range, the 2.0 litre EcoBoost petrol and TDCi diesel units, and the 187bhp petrol unit.
It's available in five-door hatchback or estate bodystyles and in front or four-wheel drive. My test car was the diesel estate version with Ford's PowerShift automatic transmission and four-wheel drive.
Optional extras fitted included a retractable tow bar, adaptive cruise control, massage front seats, sports suspension, heated steering wheel and a power tailgate. They drove the cover price up from £33,610 to £36,660.
Driving along with the soft leather seats gently massaging my lower back then leaning forward to adjust the temperature using the touchscreen I ruminated that cars have come a long way in the 10 years I've been writing about them.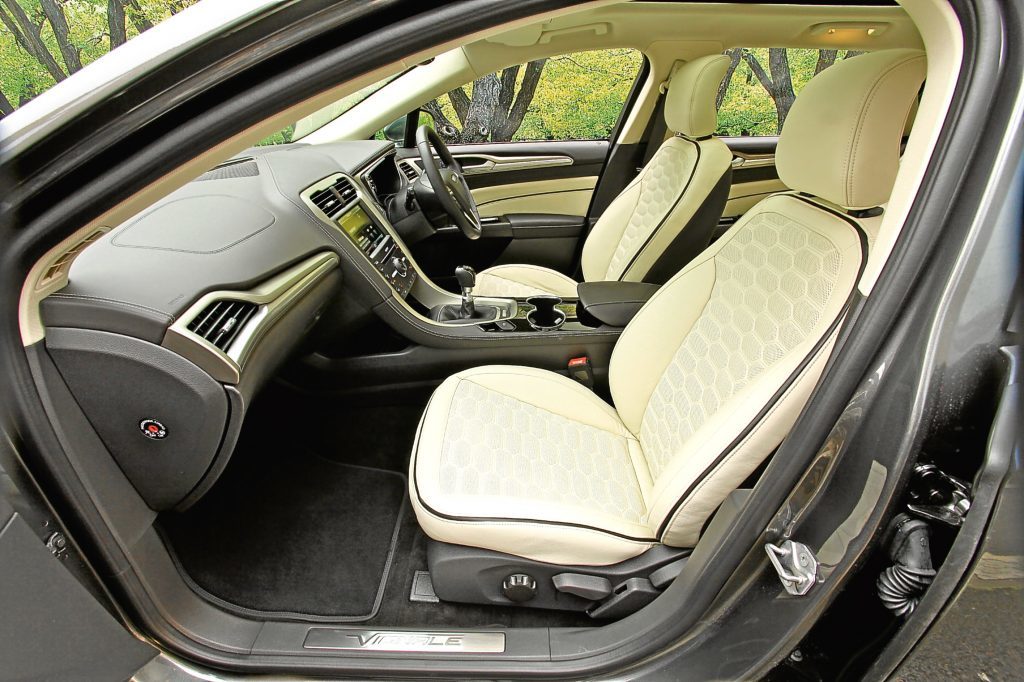 Each Ford Vignale model is hand-finished by six master craftspeople at the new state-of-the-art Vignale Centre in Valencia, where vehicles are individually tailored to customer specification.
Exclusively available to order in the UK from boutique FordStore locations, customers get access to a Vignale Lounge, where they can specify their vehicles, supported by a dedicated relationship manager to ensure a personalised service tailored to individual needs. Among bespoke services available to customers are collection and delivery for vehicle servicing . Buyers can also call upon knowledgeable Vignale advisors 24 hours a day for additional support.
The Vignale wants for nothing. Or almost. I can't think why, with all the other kit fitted to the car, Ford didn't add a panoramic sunroof, which would have flooded the sumptuous but fairly dark interior with natural light.
On the road, the Vignale is much the same as any other Mondeo. That's a good thing: it means it's refined, comfortable and more fun to drive than it has any right to be. Show this bulky estate car a corner and it reacts with poised handling, plenty of grip, and an abundance of agility.
The 180bhp diesel gets from 0-62mph in 9.5 seconds and even with the encumbrance of four-wheel drive returns 52.3mpg.
Some people would ask who in their right mind would spend £36,000 on a Ford Mondeo. For that money you would get a mid-range Audi A4 or entry level A6 estate.
The A4 isn't as roomy, though, and neither is nearly as well equipped for the money. If you can get over badge snobbery the Mondeo Vignale is a superb car. It's roomy, refined, luxurious and simply one of the best all rounders on the market.
The truth is, however, that Brits are badge snobs so only time will tell if the Vignale is a success. Based on ability alone it certainly deserves to be.
Price:
£33,610
0-62mph:
9.5 seconds
Top speed:
137mph
Economy:
52.3mpg
CO2 emissions:
141g/km