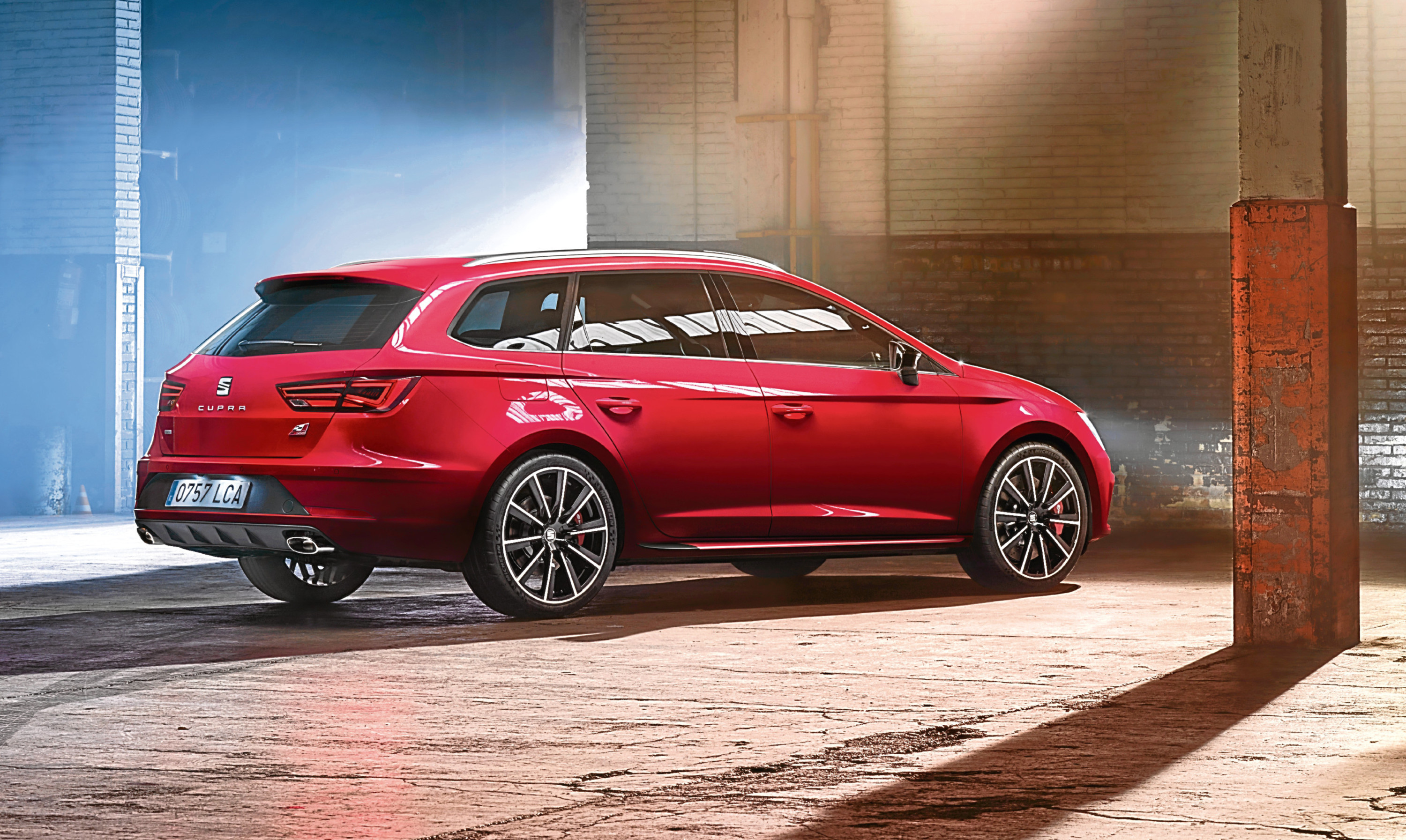 Seat has unveiled the most powerful production car it has ever made.
You don't need to be a genius level petrol head to have a stab at how many horsepower the Leon Cupra 300 has.
Its 2.0 litre turbocharged engine has been boosted from 290hp to 300hp. It also benefits from a hike in torque, which is up from 258lb-ft to 280lb-ft. Seat hasn't said how this affects the acceleration figures, but it expects the Cupra 300 to be faster to 62mph than the outgoing model's time of 5.7secs.
At the same time the car – available in hatchback and estate formats – has been given a gentle restyle.
There's a new front bumper and grille design, and an updated interior with an eight-inch touchscreen infotainment display. Safety equipment has been upgraded, too, and the new Leon Cupra offers Traffic Jam Assist, Adaptive Cruise Control and Pedestrian Protection.
The estate version is the one to go for – it comes with Seat's 4Drive four-wheel drive system, which will allow that power to be put on the tarmac in a far more meaningful way.
If you want the hatchback version then for now you'll have to go with front-wheel drive. Traction control should help prevent too much wheelspin, however.
Seat hasn't said if it plans to fit such a system in the hatchback version. It was developed for the estate body shape so there may not be room for it in the hatch.
The Leon Cupra 300 now sits near the top of the VW Group's hot hatchback performance tree – only being bested by the 306bhp VW Golf GTI Clubsport S and the 362bhp Audi RS3.
The Cupra name has become synonymous with setting lap records at Germany's renowned motoring proving ground, the Nurburgring. In 2014, the 280 set the front-wheel drive record of 7m 58s, a time that wasn't beaten until the VW Golf GTI Clubsport this year.
Pricing and full specifications for the new SEAT Leon Cupra 300 have yet to be announced, but the car is due to go on sale in the UK next March.
jmkeown@thecourier.co.uk