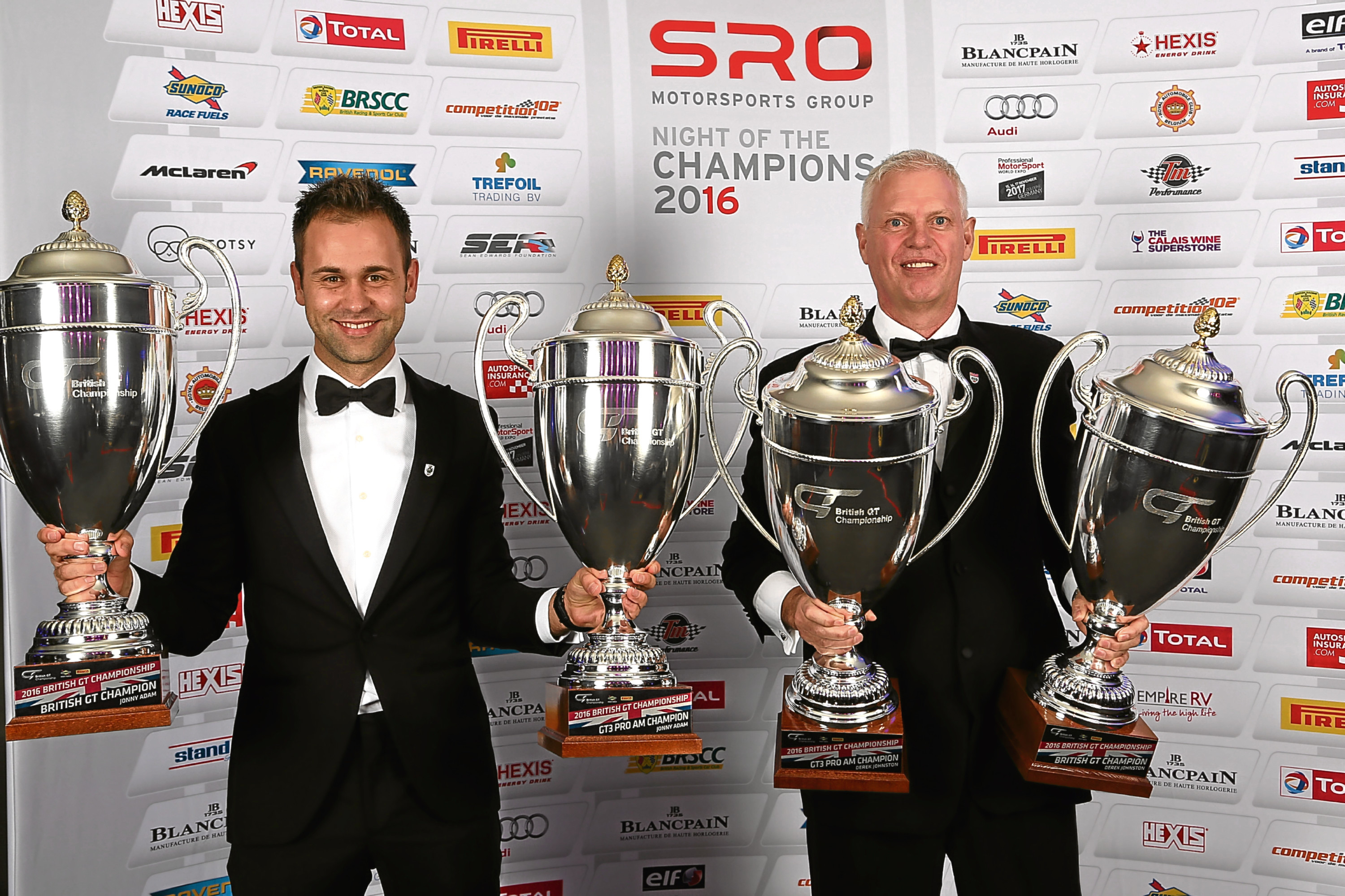 The off-season in motorsport can sometimes be only a few weeks, especially in sports cars as racing starts as early as the middle of January in Dubai.
I did manage to get a little bit of time off though and it's been really nice to enjoy family time at home in Scotland, as the end of the year was hectic.
Just at the end of November I received a last-minute call up by Aston Martin Racing to compete in the World Endurance Championship season finale in Bahrain.
A lot was on the line – with drivers, team and most importantly a World Manufacturers' Championship at stake in this crucial six-hour deciding event.
Alongside fellow Aston Martin factory driver and good friend Darren Turner in the number 97 Aston Martin V8 Vantage GTE, we nailed qualifying and took pole position in our class.
It was a mega feeling to deliver "the lap" at a high pressure point of the season.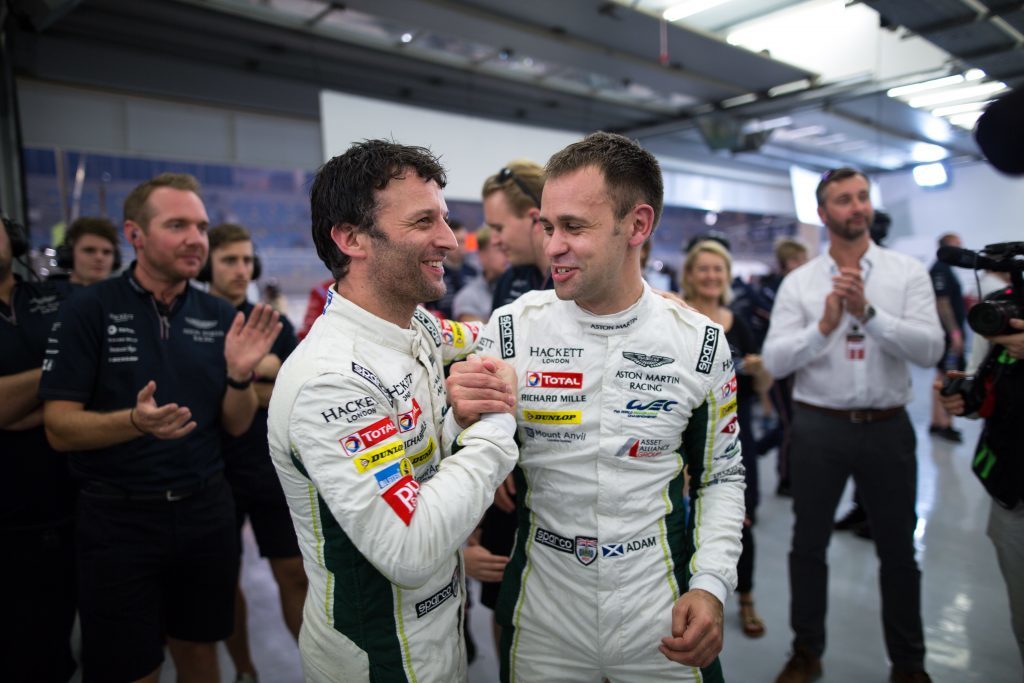 Incredibly, both our lap times were identical – to 0.000001 of a second. That's never been done before by two drivers in the same team, so it was the best possible start to the weekend.
The race was a day-into-night event, which was pretty cool under the desert sun, then spotlights of Bahrain.
Our race started well and an hour in we had the lead over a Ferrari but then disaster struck at the half way point when I lost my front right wheel and had a brake issue.
I quickly got the car back to the pits and the mechanics went to work. A super-fast repair meant we only lost one lap but at this level in a World Championship, where the competition is so close, it cost us crucial positions.
We finished fifth in the end which was not a bad fightback but most importantly, our sister car crewed by Marco Sorensen and Nicki Thimm won the driver's world championship.
It was a great performance by Aston Martin overall and with winning another two European GT Championships and myself and Derek Johnston taking the British GT title, it's been a pretty good year all round.
In December I was lucky enough to receive a lovely award from the Scottish Motorsport Racing Club at their annual dinner, the William Lyons trophy for the best performance by a Scottish driver in a Sports Car.
Having started my racing career with the club 13 years ago, it was a real honour and a great occasion to catch up with old racing friends and rivals.
That left just enough time to fly to Florida for some end-of-season testing at Sebring with Dunlop Motorsport and Aston Martin.
It consisted of five days of hard running around a very bumpy circuit. In total, we covered more than 3,000 km in testing and used more than 100 tyres.
It was great to get back in the car before our break and work on developing a tyre that is both fast in performance but consistent in lap times – great fun and lots learnt.
Will update you on my plans for the 2017 season very soon.