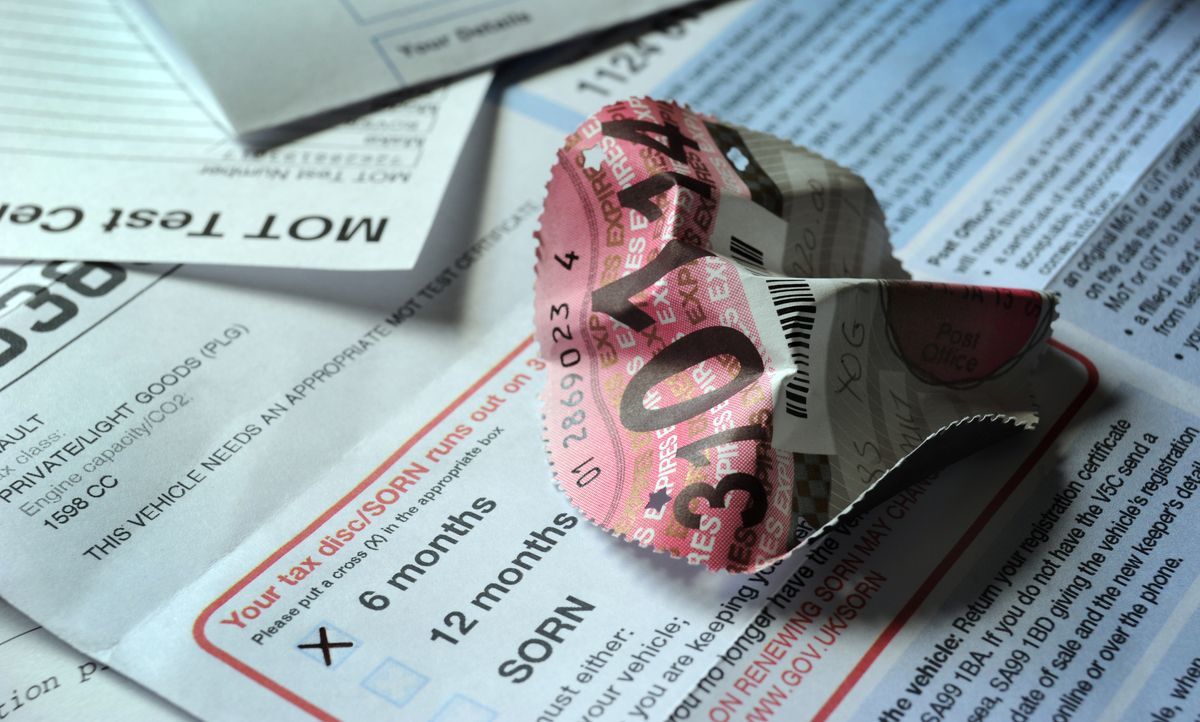 One of the biggest overhauls of the UK car tax system is to come into effect in
just a few weeks.
The rules to be introduced on April 1 mean seven out of 10 new car buyers will pay more as a result of the revised Vehicle Excise Duty tax bands.
Under the previous rules, cars which emit less than 100g/km of CO2 were exempt altogether from VED (which most of us erroneously call road tax) and even cars up to 120g/km only paid a pittance per year.
Under the new rules only electric and hydrogen cars will be exempt and all other cars will pay a flat rate of £140. Cars bought prior to April 1 will remain on their current band, so a car emitting 99g/km bought before then will be free of road tax for life.
Those bought after that date will cost £120 in the first year and £140 a year thereafter. Cars emitting 131g/km will be taxed £200 instead of £130; 151g/km £500 instead of £180; 171g/km £800 instead of £295 and 191g/km £1,200 instead of £490.
The highest charge will continue to apply to those emitting over 255g/km, going up from £1,100 to £2,000.
However, those buying high-polluting cars may break even, with tax set higher in the first year and subsequently falling every year after that.
The biggest sting is reserved for those who buy cars costing more than £40,000, who will pay a £310 a year supplement from years 2-6. So even if you buy an electric Tesla you'll still have to pay a lot more.
To help drivers, a number of Courier Country dealers are introducing great offers to help avoid the extra costs of a new car.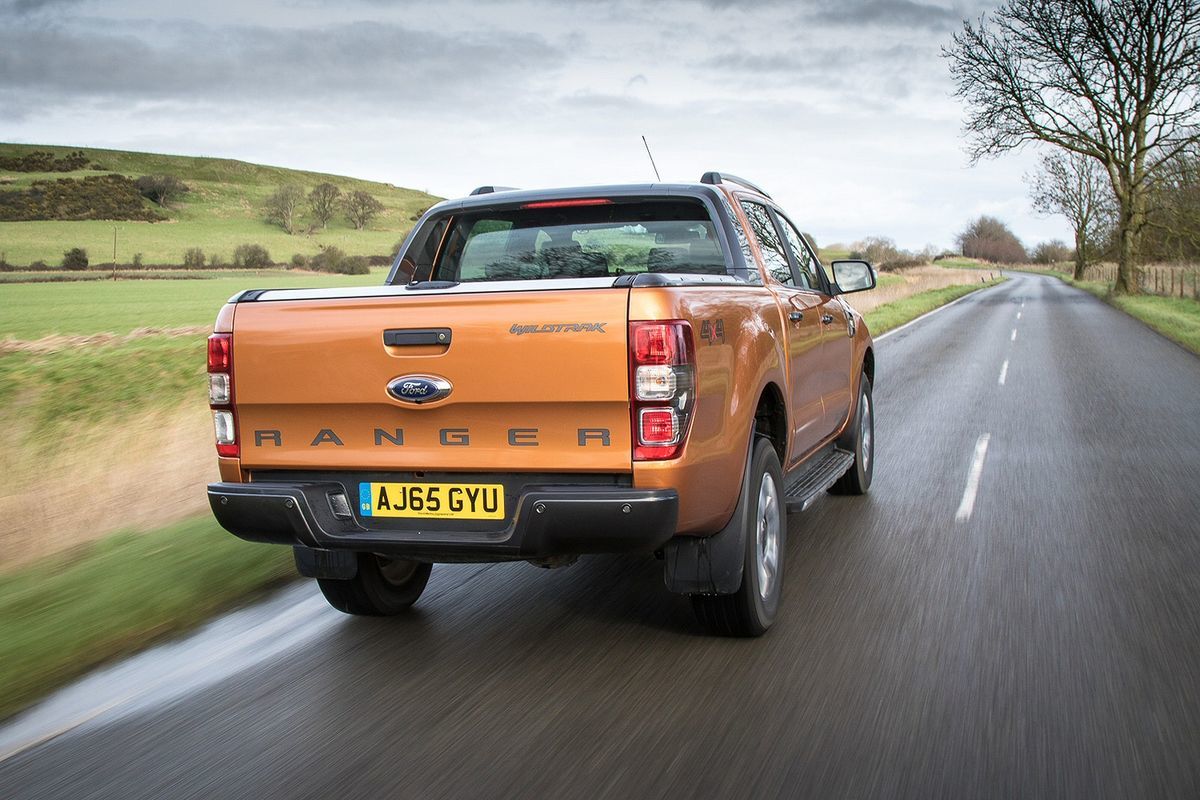 Montrose Ford dealership Guthrie Bros is advising customers old and new to make sure they avoid the new increased rates of car road tax – by getting a new Ford before April 1.
The Government are introducing changes to Vehicle Excise Duty (VED, more commonly known as car road tax) which means new car road tax could increase significantly. However, you can avoid this tax increase by changing to a new Ford now!
If you upgrade your current model before March 31, you will avoid the applicable new car tax increase, potentially saving you hundreds of pounds in some
instances.
With these increased rates coming into force next month and the release of the new "17" registration on March 1, there's never been a better time to upgrade to a new Ford.
From the new Ka+ to the Edge, customers can find the perfect car to suit their needs and, most importantly, their budget. From nippy city cars, new ST Line models, a great range of SUV vehicles to rugged pick-ups in the form of the Ranger, Ford offers something for everyone.
Guthrie Bros has a range of offers across their Ford models, including finance deposit contributions of up to £4,000 and 0% APR available on selected models – so you can save even more cash when you buy your next car.
A family-run business, Guthrie Bros understands how vital the car is for day-to-day living and won't just sell you a great car – they will make sure it stays in top condition with their aftersales services.
For more information, pop into the Guthrie Bros showroom on Northesk Road, Montrose and speak to one of the team who will talk you through what the changes mean to you as well demonstrating your preferred Ford model, or visit the Guthrie Bros website.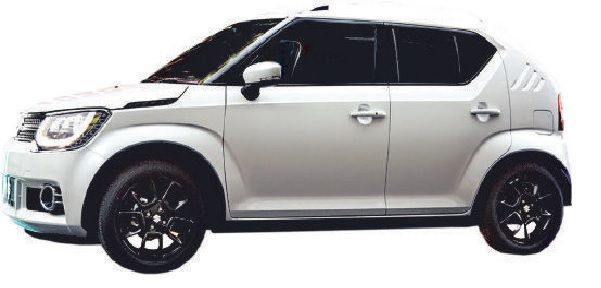 The all-new Suzuki Ignis made its debut on the motoring market in February and is already creating adventures for everyone who takes a test drive. And, if you buy before the new Vehicle Excise Duty (VED) comes into force, you can enjoy the ride with some extra cash in your pocket.
The new Ignis has classic sleek and bold Suzuki looks, with a unique, one-of-a-kind design. It's easy to make it your own with the option to personalise the colour of everything from your interior door handles to the front grille. Mixing size and style to brilliant effect, it's a style statement like no other.
The New Ignis is equipped with some seriously effective protection as standard. And with top-notch fuel efficiency, the Ignis isn't just inexpensive to buy, it's also cheap to run.
As well as saving £140 in the first year of ownership, if you buy a new Ignis before the end of March, you will also see savings of £700 over the next five years.
And there's also a year's FREE insurance with 5.9% PCP (subject to terms and
conditions).
In 2013, the West End Motor Group brought Suzuki back to Broughty Ferry after a 10 year absence and drivers have been reaping the benefits since, with an ever  increasing number of Suzukis on the roads of Tayside and Fife.
The franchise has also scooped Aftersales Manager of the Year, because West End Suzuki knows that the job doesn't end when a car leaves the forecourt. Buying your next car from West End Suzuki is where the journey begins.
Visit West End Suzuki in Orchar Park, Monifieth Road, and take a test today or find out more at their website.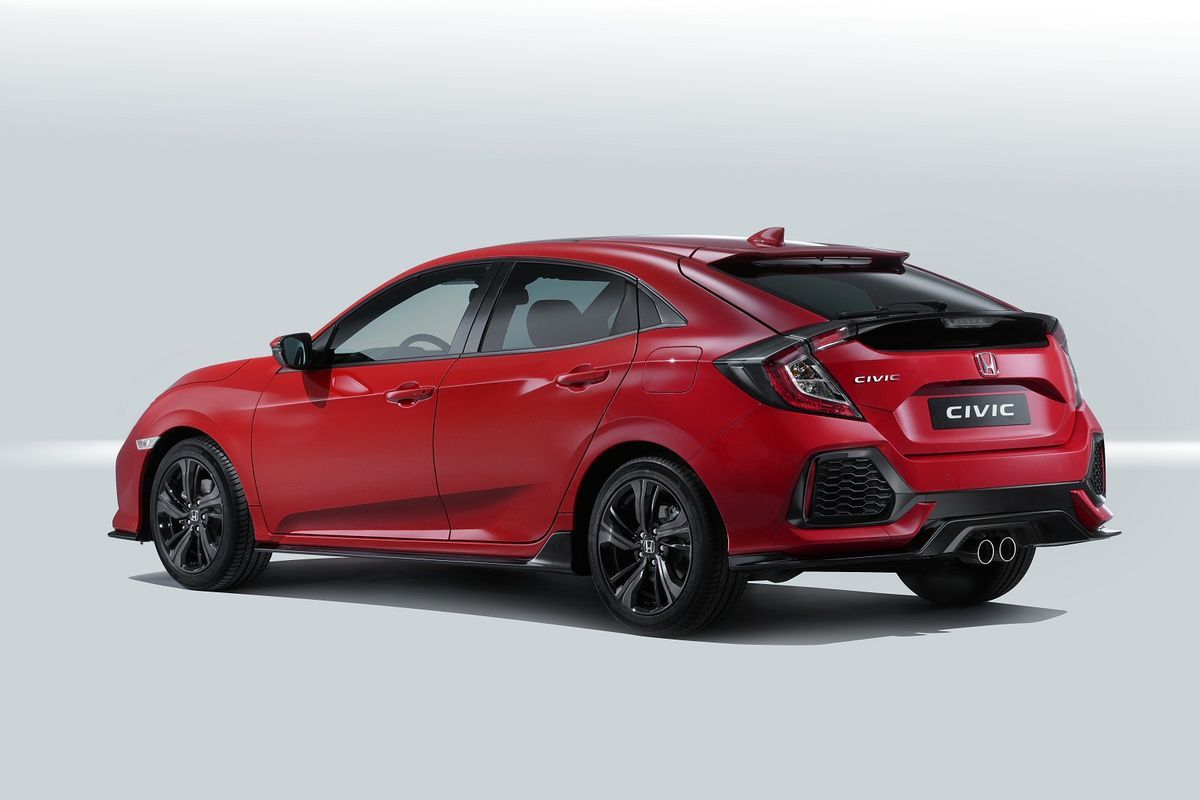 The Honda Civic is one of the most recognisable vehicles on Courier Country roads. And now West End Honda are offering drivers the chance to grab one – and take advantage of the zero Vehicle Excise Duty which ends on April 1.
Brand new for 2017, the 10th generation Civic offers outstanding efficiency combined with turbo-charged engines featuring Earth Dreams Technology, which perfectly balances sports performance with economy. The new Civic really is high on thrills and low on fuel consumption.
Every part of the Civic has been carefully crafted to give it a dynamic presence on the road, from its sculpted headlights to the unique rear spoiler.
It's also been designed to optimise airflow – which helps make driving a breeze. Inside, Honda's engineers have reshaped and remodelled the Civic's cockpit – making sure all the essential information and controls sit directly in front of the driver.
And if you buy one before the end of March, its fuel economy means you qualify for zero road tax – a saving of more than £600 over the next five years.
West End Garage was built in 1929 and has been owned by the same family since 1972. They have represented Honda for over 35 years and over the years, built a loyal customer base which has used the West End services time and time again.
The garage currently employs 30 staff, of which more than half have been with the company for more than 15 years. Keith Nicol, one of the most experienced Honda technicians in the country, served his apprenticeship at West End Garage in 1972.
Buying a new Honda from West End Honda is where the journey begins. Each and every member of the team at West End Honda prides themselves on providing a high standard of customer service, which they understand results in repeat business. Staff are happy to work with customers to ensure they drive off the forecourt in the vehicle they want.
Visit West End Honda and take a test drive or find out more at the West End Honda website.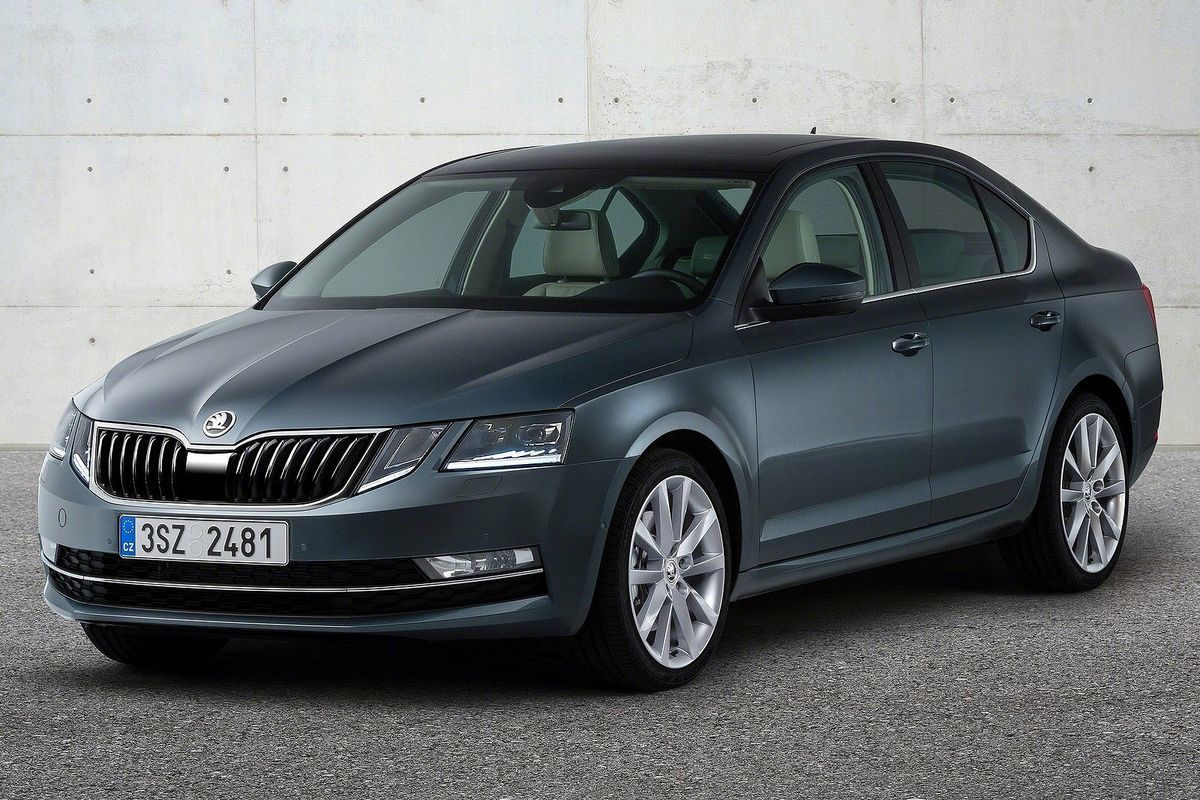 The introduction of the new Vehicle Excise Duty (VED) in April isn't the only reason to shop for a new car this month. There are a whole host of special offers throughout the John Clark Motor Group, aimed at giving customers the best cars for their money, including on Audis, SEATs and Škodas.
The Audi A4 Avant leads the way when it comes to efficiency, technology and practicality, as well as offering the sleek style drivers expect from Audi. Its lighter frame and slender shape offer greater fuel efficiency than other models, meaning it can be cheaper to run that previous versions.
The A4's sportier brother the A5 Coupe might not have the same space inside, but it is great for a fun and easy drive, all in a beautiful package and offering fuel efficiency from the entry level.
Unlike other sports models, the A5 Coupe doesn't sacrifice comfort and lushness, and its adaptive suspension set-up allows for a smoother ride.
The Audi A6 ticks all of the boxes for an executive car: Luxury, good to drive, well-equipped and affordable to run. And the range of options on each model means that the car is almost bespoke to the customer. It offers drivers power under the hood with superb refinement and all of the technology expected from German engineering.
The Škoda Fabia is a sporty little number that flies in the face of the stereotype of Škoda as a brand for older drivers. It's nippy and sharp and turns heads wherever it goes and its engine and driving experience means the quality is more than just skin deep.
Its larger counterpart, the Škoda Octavia, offers drivers a top quality vehicle, which is great for the whole family. It has been given a brand new look, now featuring unique split headlights, making it a sight to behold.
For many, the SEAT Leon is a great midsize vehicle for day-to-day life. Its recent facelift has put it in pole position for many customers looking for a quality hatchback. And with plenty of engine and model options, it is easy for customers to find the right one for them.
SEAT's first crossover, the Ateca, makes the daily routine run perfectly, with advanced technology that offers the best experience, whether in the city or on country roads and no matter the conditions.
There are a whole range of finance options, with savings including deposit contributions and competitive interest rates (subject to terms and conditions). And with the new 2017 registrations on the market, now is the best time to get a new car.
Many cars will also be subject to the additional VED costs (£310 for the first five
years, on top of the standard £140 rate), so by buying this month, drivers immediately save hundreds of pounds each year.
For more information, visit the John Clark Motor Group website or visit their showrooms.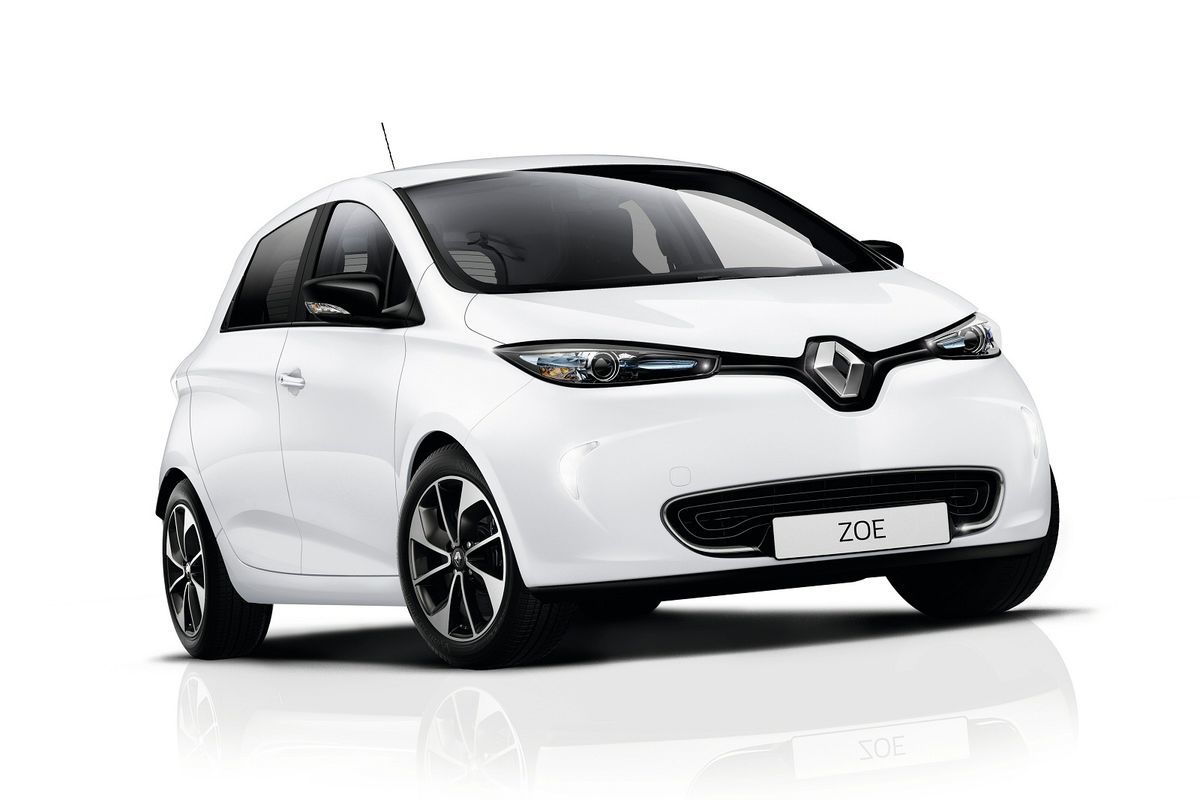 Buying a brand new car in March won't just save you from the new rates of road tax – you can also get a deposit boost, thanks to Mackie Motors.
The family-owned and operated business is offering customers fantastic deals on
Renault, Dacia and Nissan cars, ordered and registered before Friday, March 31.
Customers can get up to £2000 deposit contribution to a new Renault, including the Clio, Captur, all-new Megane, Kadjar, Scenic and Grand Scenic. Or up to £650 towards a new Dacia, or up to £2,500 deposit contribution for a Nissan (available on models including the X-Trail, Qashqai, Juke and Pulsar).
And for those looking to dodge the tax changes entirely, why not look at the Renault Zoe or Kangoo Z.E or the Nissan LEAF and ENV200?
From family-friendly vehicles to rugged 4x4s to compact cruisers, Mackie Motors has a range of vehicles, with many finance and special offers available.
The experienced and knowledgeable team at Mackie Motors can help answer any queries about the incoming new Vehicle Excise Duty (VED) and help advise customers on the best new car for them.
As well as matching customers to the perfect car for their tastes, wants and budgets, Mackie Motors also provides an excellent aftersales service, including vehicle repairs and maintenance. Customers can have their cars picked up for their appointment in the garage, then returned to them after the job is done.
There are also courtesy cars for customers who need to get around while
their car is being checked over by the team of highly trained mechanics.
The Mackie Motors Business Centre can also provide businesses with anything from a single work vehicle to a whole fleet, with numerous finance options and maintenance packages available.
For more information or to find your next car, visit the Mackie Motors showrooms
in Clerk Street, Brechin, or Montrose Road, Arbroath, or visit the Mackie Motors website.
(Terms and conditions apply to offers, which are subject to availability.)