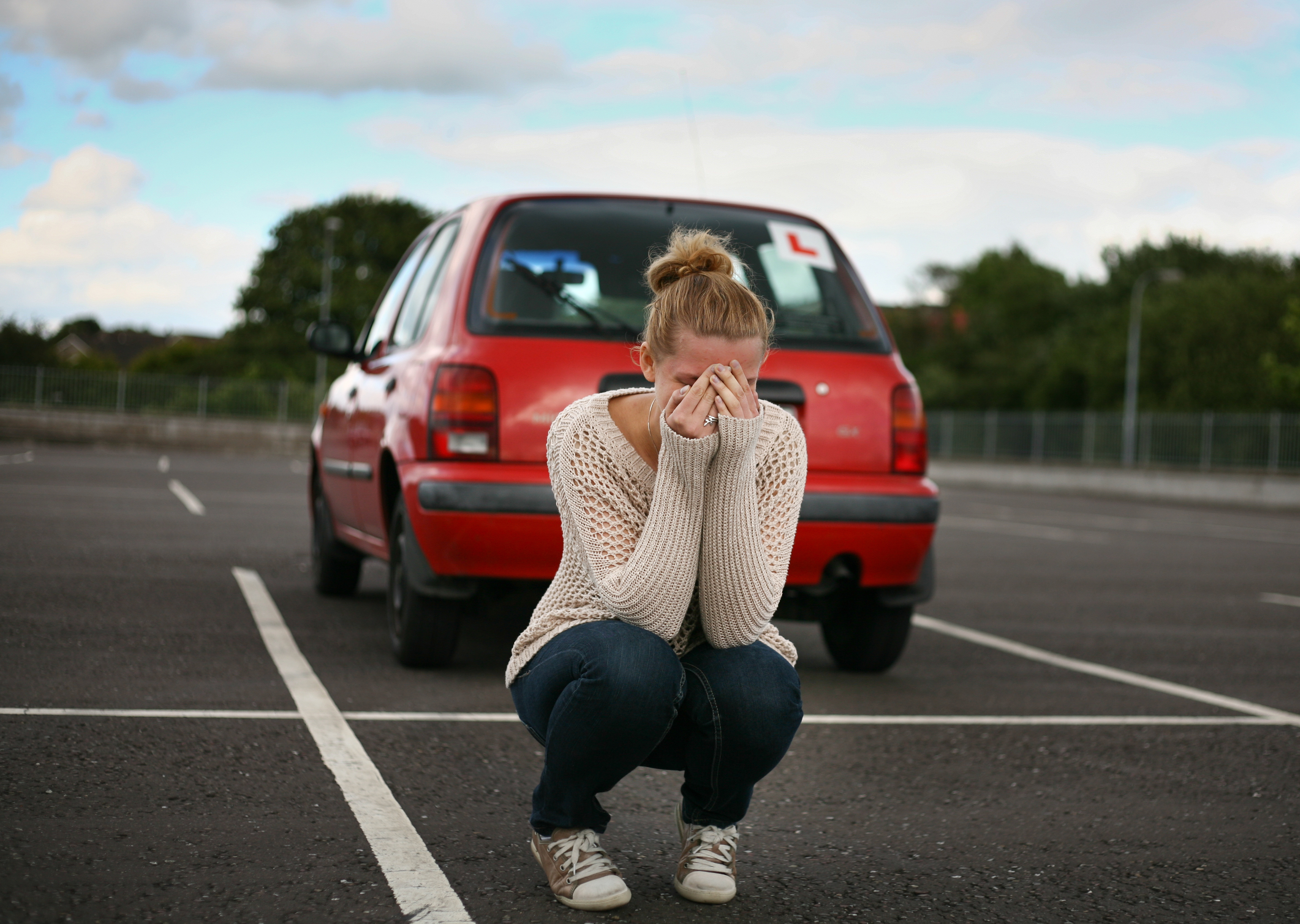 The driving test is undergoing its most radical shake-up in a generation – yet instructors and the public don't think the changes go far enough. Motoring editor Jack McKeown investigates.
For many people it's one of early adulthood's biggest and most daunting events. Success unlocks hitherto undreamed of freedom, while failure means it's back to bus timetables and shoe leather when it comes to organising a journey.
The driving test is a rite of passage for most of us. Later this year it will be given its biggest set of revisions since the written theory test was introduced in 1996.
From December 4 the test will include following instructions from a satnav, a period of independent driving doubled to 20 minutes and a refreshed selection of manoeuvres deemed more realistic, such as parallel parking.
The three-point turn and reversing round a corner are being ditched. Instead, learners will be asked to perform manoeuvres including reversing out of a parking space and pulling over to the right hand side of the road before reversing two car lengths.
The time spent independent driving will be doubled to 20 minutes and examinees will have to answer vehicle safety questions while driving.
When the measures were announced by the Driver and Vehicle Standards Agency (DVSA) in April, the Government said they would help save lives by improving standards.
But a survey of 2,000 UK drivers for insurance comparison firm Confused.com found that 33% do not think they will sufficiently increase road safety.
Almost three out of four (73%) want a motorway section to be added to the test, while two-thirds (66%) are in favour of making learners drive at night.
Some 80% of respondents believe driving etiquette should be taught in a bid to reduce middle lane hogging, tailgating and vehicles cutting in at the last moment.
Confused.com motoring editor Amanda Stretton explains: "To make the roads safer, drivers believe more practical changes should have been included in the new updates set to be implemented in December.
"To help improve the quality of driving on our roads, there is a valid argument that new drivers should be taught general road etiquette and how to treat fellow drivers.
"This could help to minimise stress levels, road rage and the risk of accidents, providing all drivers an easy ride."
John Giel runs UkADI driving school in Auchterhouse, just outside Dundee. The 65-year old has been a driving instructor for 17 years. He welcomes some aspects of the changes but agrees the driving test could be improved further.
"I don't think they should be dropping the three point turn," he says. "It's a basic exercise that should be in the compass of anyone who's learning to drive.
"I do welcome reversing out of a parking bay. It's part of everyday driving – if you visit Tesco you need to do it.
"I was at the test centre this morning. I chatted to some other instructors and to the centre manager. We were all in favour of increasing the length of the independent driving section but none of us are convinced about the need to follow satnav instructions.
"The student won't programme the satnav, it will be pre-programmed by the examiner and all they have to do is follow it."
John agrees motorway driving and night driving should be added to the test. "I think the driving test should be longer than it is. Forty-four minutes – which is the average length of a test – is not enough to establish if a person is a well-rounded and competent driver.
"Where possible learners should be tested on motorway driving and I think they should be tested at night as well. I make sure all my pupils get experience driving after dark."
And would he like to see learners have to be tested on driving in a multi-storey car park?
"Have you seen how much paint is on the pillars in the Wellgate Car Park?" he laughs. "I think we instructors value our cars too much for that."
Analysis: Changes long overdue
There is no doubt the driving test needed brought into the 21st Century.
Placing emphasis on the kind of manoeuvres people perform every day – like reversing out of a supermarket parking bay – will help prevent lots of bumps and scrapes, as well as improving safety for pedestrians.
Reversing round a corner is not an action drivers carry out very often, although it's less easy to see why the three-point turn is being ditched.
In any case there's no doubt far greater improvements could be made. It seems ludicrous a driving licence can be obtained without ever driving on a motorway or at night. Nor is it sensible that a new driver should have to tackle a multi-storey car park for the first time without any help.
These changes are a small but positive step – yet it is still largely true that you only really start learning to drive once you have passed your test.