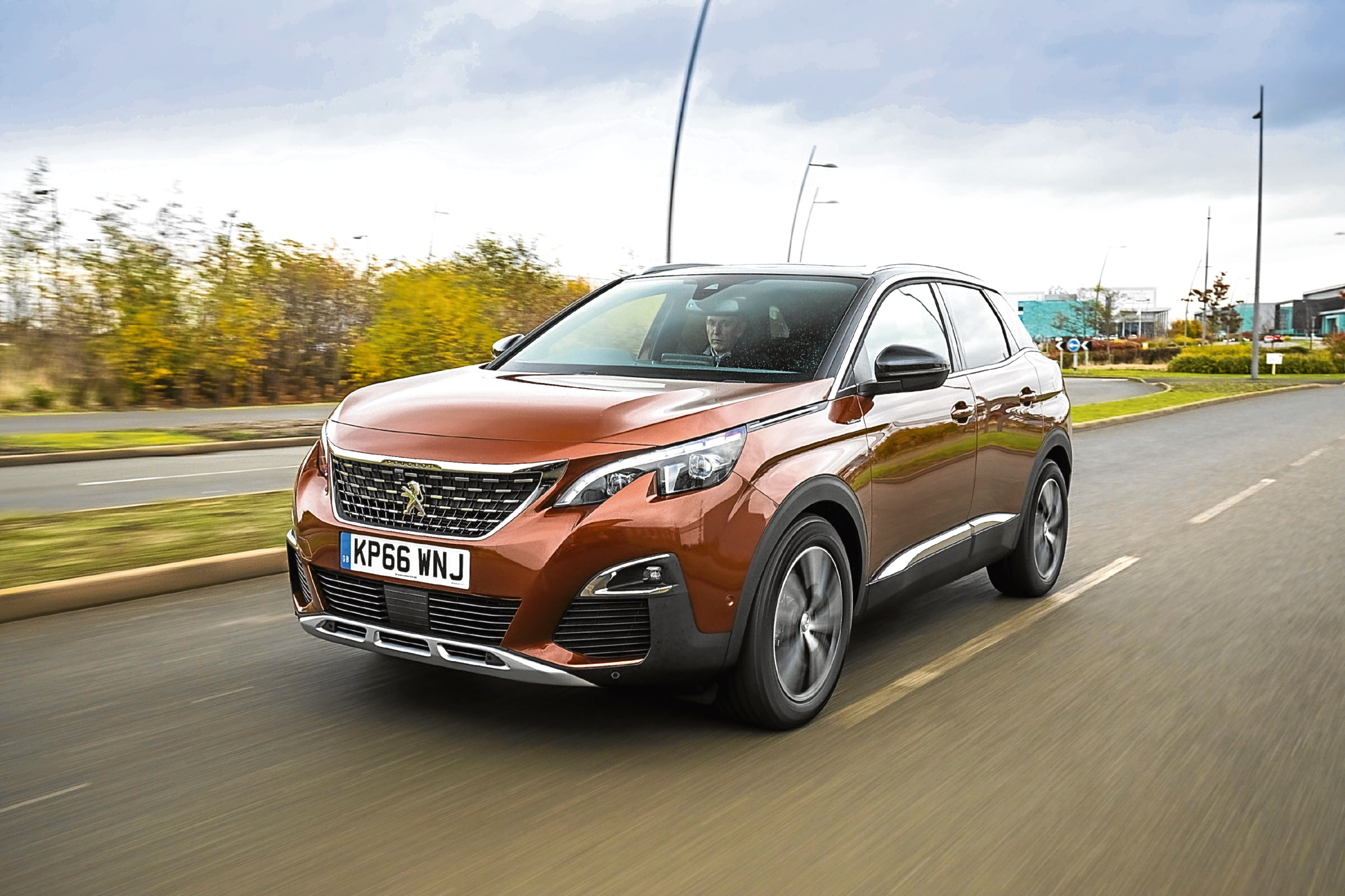 The original Peugeot 3008 never quite took off.
It had people carrier looks when everyone wanted off-road style.
With the second generation model, Peugeot has fixed that and made a pile of other changes that catapult it up there with the best mid-size SUVs.
It's an eye catching creature. Sticking fairly close to Peugeot's original concept model, it's much more radical in appearance than rivals such as the Seat Ateca and Volkswagen Tiguan.
The new model is built on Peugeot's latest platform, which is longer than the old car's
This means more interior space: both rear legroom and boot capacity are much improved. There's also been a radical rethink inside and the 3008 boasts one of the most stylish and technological cabins in its class.
Prices start at a little over £22,000 and top out around £34,000. There's a choice of 1.2 or 1.6 litre turbocharged petrol engines, or 1.6 and 2.0 litre diesels. I drove the 1.6 diesel – likely to be the biggest seller – in high spec GT Line trim, which cost a not unreasonable £28,025. While the petrol engines are certainly worth checking out, the smaller diesel offers superb economy – combined economy is 70.6mpg.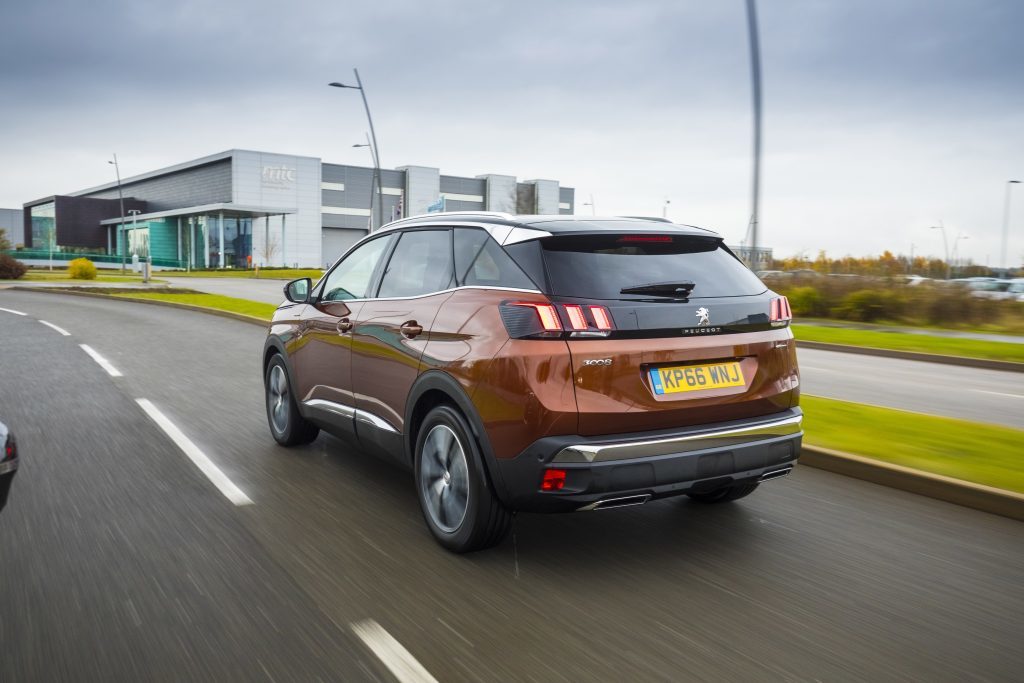 Comfort and refinement levels are high. On a lengthy tour of Perthshire, only deep potholes could unsettle the car. Wind, engine and tyre noise are kept well in check.
Handling has improved but it's not quite as sharp as the Seat Ateca and Mazda CX-5, the two most dynamic cars in its class.
The cabin is absolutely superb. There's an eight-inch touchscreen, a smart wrap-around design and high quality materials. The small steering wheel gives the car a sporty feel as well.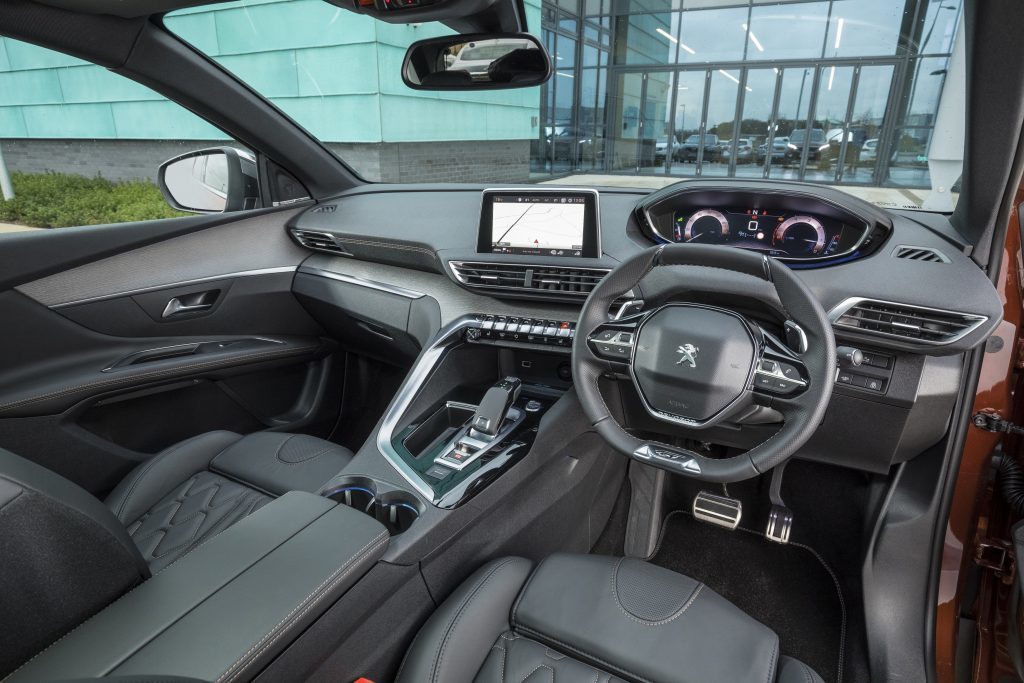 As yet there's no four-wheel drive version. This won't matter down south but in rural eastern Scotland some buyers look for a car that can cut it in the harsher winter months.
There is, at least, all-season tyres which Peugeot says offer more traction in cold weather, and a Grip Control system that uses electronics to mimic some of what a four-wheel drive can do.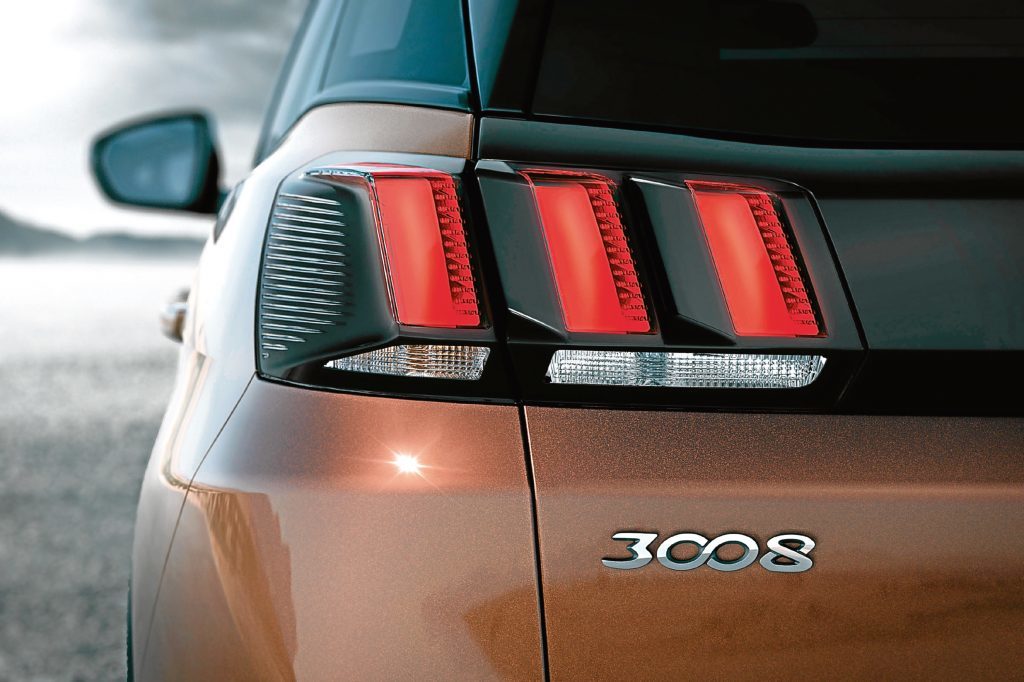 That aside (and a four-wheel drive hybrid model will join the range next year), there's little to criticise. Perhaps the only problem is it joins a market stacked with talent.
But then being faced with the choice of too many great cars is one of life's better problems.
Price:
£28,025
0-62mph:
11.2 seconds
Top speed:
117mph
Economy:
70.6mpg
CO2 emissions:
104g/km