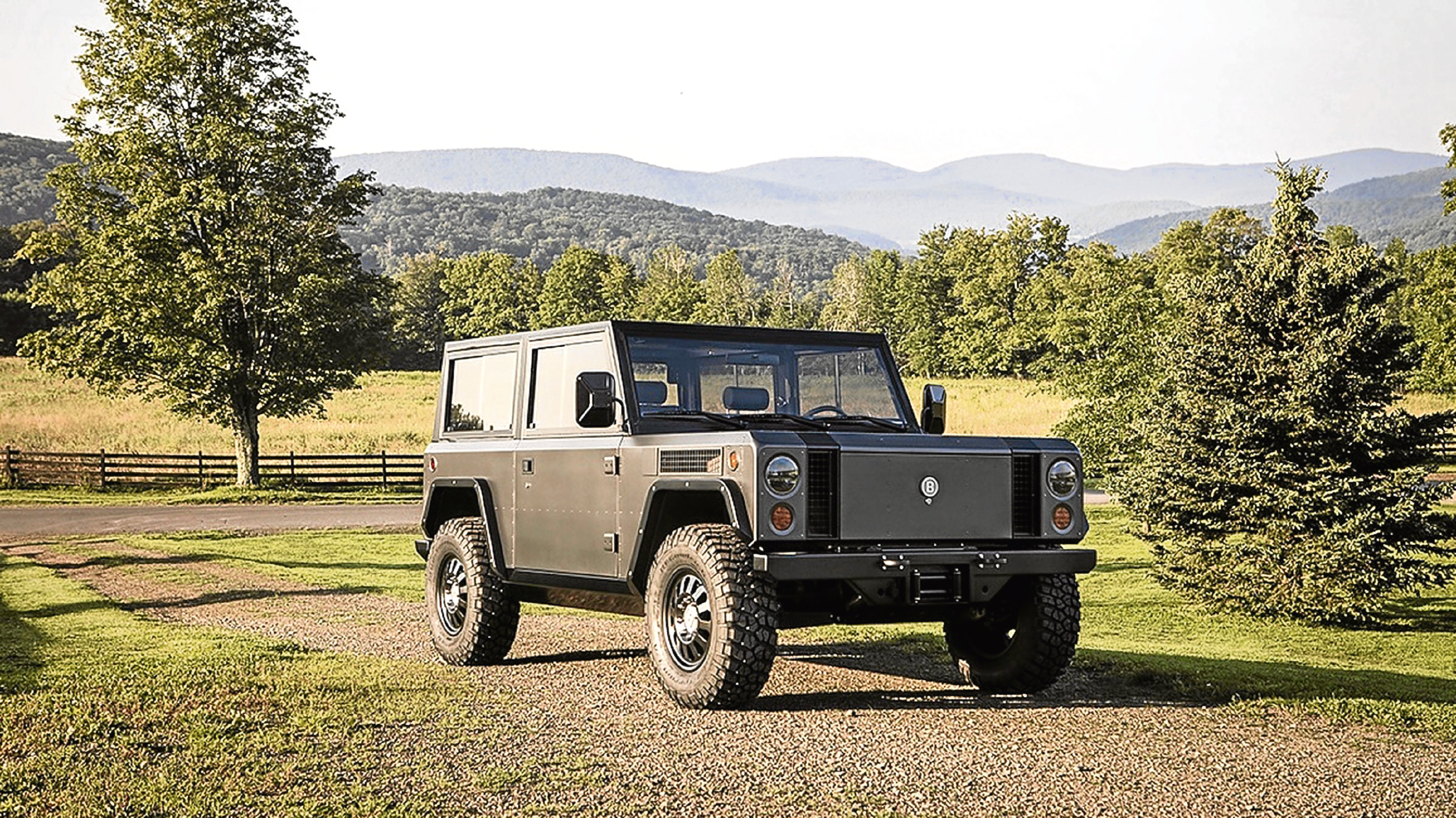 A New York-based start-up has revealed what it claims is the "world's first all-electric sport utility truck" with "exceptional off-road capability".
The Bollinger B1 is a clean-sheet design that uses an aluminium architecture to keep weight low – the perennial nemesis of electric vehicles. The company also says the truck's weight is distributed 50/50.
The full-time all-wheel-drive system is powered by an electric motor on each axle, with a combined output of 362bhp and 640Nm of torque. This dual-motor set-up is a popular option in long-range electric cars such as the Tesla Model S and X, which feature two motors on the fastest, longest-range models.
The production variant of the Bollinger B1 will be offered with two battery options: the 60kWh model will have an estimated range of 120 miles, while the larger 100kWh option will go for 200 miles. This puts it on a par with most existing electric vehicles, though it might be lagging behind by the time it hits the market in a few years as battery technology continues to evolve.
Much like the simple, boxy exterior, the interior has a minimalist design. The use of aluminium continues through the cabin, with "only the necessary controls to operate the vehicle" included. It's a far cry from the move upmarket seen by many established SUVs such as the Land Rover Discovery and on some Jeep models.
The company is yet to announce pricing or manufacturing targets, but says that it will be equivalent to a "nicely equipped" SUV sold in small numbers – not cheap, then.
Prospective owners can reserve a spot now through the company's website, with $1,000 (£760) deposits being taken from January.