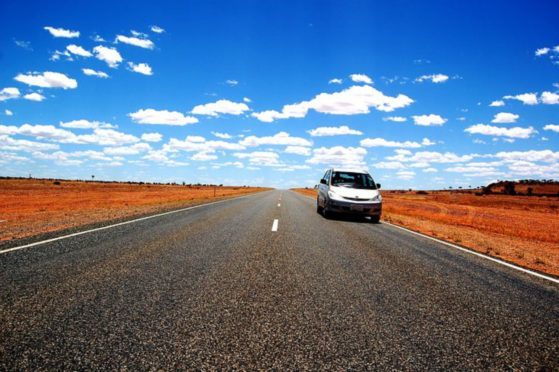 US, UK and Spain lead the destinations with the most car enquiries between October and December
Ireland is the up and coming road trip destination for 2017, with enquiries up 34%
Holidaymakers can save hundreds of pounds on car hire fees by following tips
American road trips, staycations and adventures in Spain top the destinations for car hire according to the latest data from a leading travel comparison site.
Ahead of the busy city break and winter holiday period, TravelSupermarket has conducted analysis on the most popular driving destinations during the winter period, suggesting that the Great British Road Trip is alive and well.
The top five destinations for car hire are:
United States – 23% of all enquiries
United Kingdom – 21% of all enquiries
Spain – 15% of all enquiries
Portugal – 5% of all enquiries
Ireland – 4% of all enquiries
The Emerald Isle is the place to watch for 2018 however, as Ireland saw a 34% increase in enquiries compared to 2016 data.
Essential tips when hiring a car
For Brits who are thinking of booking a winter getaway, TravelSupermarket, the travel comparison site, has produced the essential 10-point checklist to consider when hiring a car. If followed, holiday-goers can be sure to save money both before and after handing in the keys:
The best deal isn't necessarily the cheapest…
Don't just book the first car hire "bargain" you see. To allow yourself time to find a real deal, you should start looking for your hire car well in advance of your trip. TravelSupermarket data indicates that by booking early, it's possible to save hundreds of pounds on a rental.
Do your research and shop around. Think about what's right for you: How big does the car need to be? Are you hoping to pick up and drop off in different places?
Understand the fuel policy…
When you're comparing your options, make sure you check the fuel policy too as opting for the wrong one could wipe out any savings you've made on the rental itself.
To help, here are the three most common options, each has benefits based on your preference: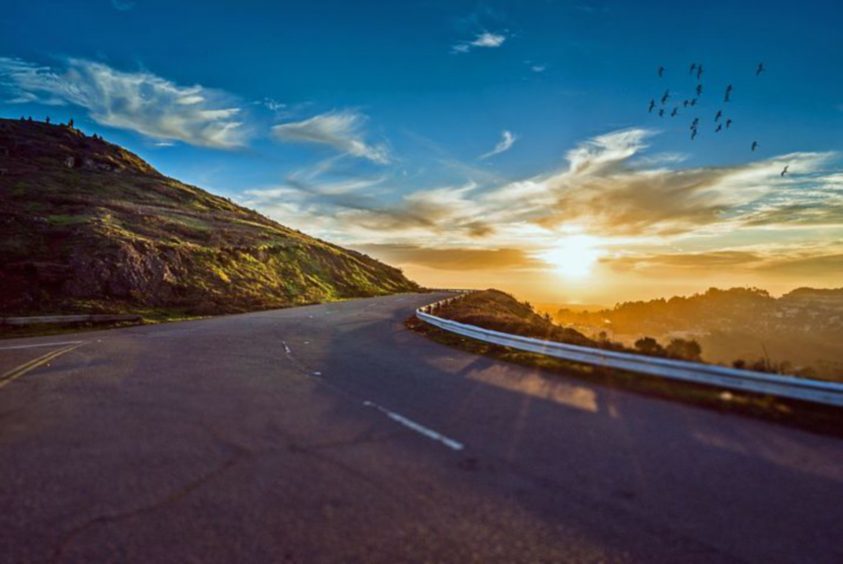 Full to full: You will be given a full tank of petrol and expected to return the car full. When you arrive to pick up your car, ask where the closest petrol station is so you can refill just before you return it.
Full to empty: You will be asked to pay the rental company upfront for a tank of petrol and can return the car empty. Two things to note here: returning a car empty is extremely hard to do and you're likely to be charged at a premium for the fuel whether you use it all or not.
Pay for what you use: You'll be expected to return the car with exactly the same amount of fuel it had when you left the rental company. Make sure you keep a note of this.
Generate your digital driver code…
Last year, the paper counterpart to your photocard driving licence was condemned to the scrapheap by the DVLA. In its place, a shiny, new digital code was introduced to share driver information (points, penalties, etc.) with car hire companies – you'll need this when you pick up your car. You can generate this 21 days before you're set to pick up your vehicle on the DVLA's website.
Bring a credit card…
Another essential is a credit card – there aren't many companies that will allow you to drive away without some sort of security deposit first. The deposit itself isn't actually taken from the card, just blocked out until you return the car. The credit card will need to be in the name of the primary driver; some companies will also accept debit cards, but it's wise to check beforehand.
Check your expiry date…
Oh, and a valid licence helps too. Nothing spoils a road trip like turning up to collect your wheels only to realise you aren't actually legally able to drive. It can take up to three weeks to get a replacement licence, so make sure you check well in advance of your holiday.
Don't get caught out with excess insurance…
Car hire excess insurance can be a tricky concept for many car renters but you can save up to 65% off the price you'll be charged at the rental desk by buying your insurance online in advance.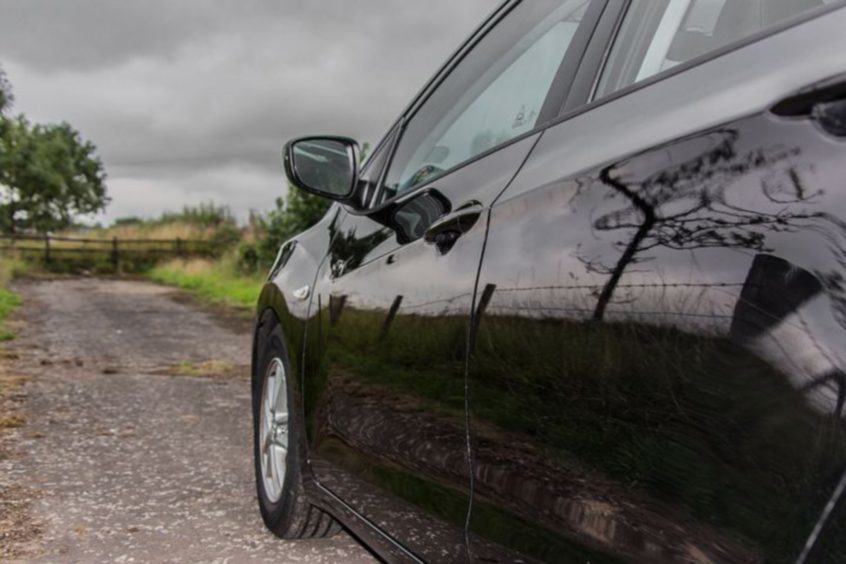 Ben Wooltorton, from iCarhireinsurance.com, says: "By the time you get to the rental desk, if you want insurance you'll only have one option: buy from the rental company. This tends to be the most expensive option and typically costs between £10 and £15 per day – this can easily add £70 to £100 to a week's rental.
"Some rental companies sell two different types of insurance: one is an excess waiver, which the customer may think is all they need, and one for tyres and windscreens.
"Sometimes people think that the two are the same, but often tyres and windscreen are excluded from the excess. If the customer then takes this out, they are looking at a bill of around £150 for insurance alone."
Check the small print…
Before you drive away, take the time to read through your contract and ask about anything you don't understand.
Liz Britts from Avis Budget says: "The main thing a customer must check is the terms and conditions; it is essential that they read these carefully.
"For example, if the price you are paying differs in any way to what you were expecting, you need to feel comfortable asking the rental company what you are paying for.
"Be absolutely sure that the time, date and location of the drop off complies with what you expected as you could be charged if you return the car late."
Take photos of your new ride, but not for showing off…
By the time you pick your car up, you're probably chomping at the bit to start your actual holiday. But wait, before you drive off into the sunset, you need to check your hire car thoroughly.
Go around the car, searching for any bumps and scratches, taking photos as you go – then make sure your rental company makes a note of any marks you have found. It should have a paper print out of the vehicle for this exact reason.
As well as the general body, always check the wheels too as these can be prone to damage.
"Whenever you pick up a car there will probably be scratches on the alloy wheels as a result of general wear and tear and companies can avoid marking these down on the checkout sheet as existing damage. We have seen instances where a customer is accused of damaging wheels and they have no evidence to show otherwise," warns Ben Wooltorton.
Think of the equipment…
Be sure to check that the car has everything you need, such as a spare tyre and jack or any other equipment you may need to drive in your destination.
Add necessary contact numbers to your phone…
Last but not least, make sure you have a contact number for the company you are renting the vehicle from. Ideally, you want a direct line to the depot where you rented the car, not just a general overall company number.
If the car breaks down right outside the agency forecourt, fine. But if you're miles away and the car stutters to a smoky halt, you'll want a familiar voice on the end of the phone not an automated message.
While you're at it, take a note of the emergency services numbers in your destination, just in case.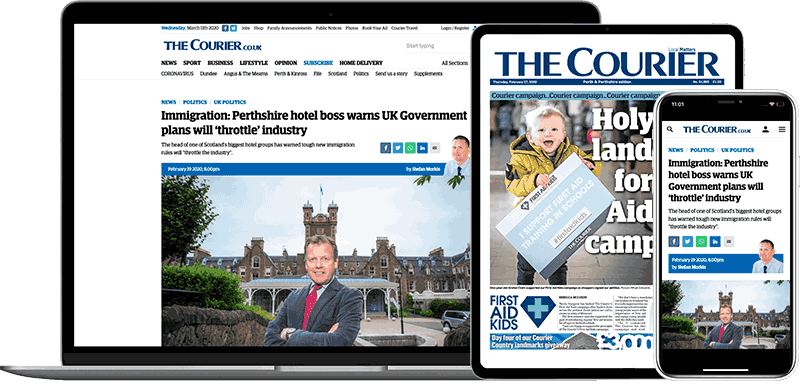 Help support quality local journalism … become a digital subscriber to The Courier
For as little as £5.99 a month you can access all of our content, including Premium articles.
Subscribe