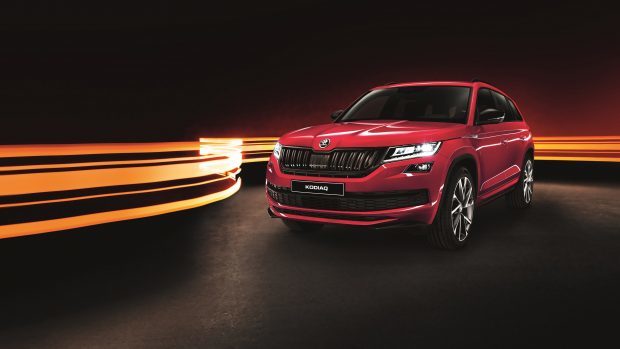 Fast 4x4s are increasingly replacing hot hatches as the vehicle of choice for those who like a bit of speed.
Now Skoda's CEO has confirmed the next performance vRS model that the Czech manufacturer will produce will be an SUV.
Although no word has been given on whether the new vRS SUV will be based on the seven-seat Kodiaq or the smaller Karoq, media speculation suggests that it will be the Kodiaq that wears the vRS badge first.
It is thought the Kodiaq vRS will be brought to market next year, and will likely be powered by a 2.0-litre, four-cylinder twin-turbo diesel engine that sends power to all four wheels.
Skoda CEO, Bernhard Maier, said: "With the Skoda Octavia vRS we have shown a tremendous success story in the last couple of years. In some markets, we are succeeding really well and surpassing 20% of the overall deliveries, which is amazing.
"We have now decided to bring the next vRS model with an SUV car of our range. And then, we are thinking about more vRS versions in the longer term for other models in our range, but not each and every car we have is set up to be a vRS model. This [vRS models] will be produced to the max."
It's also likely that Skoda will produce a vRS version of the smaller Karoq SUV, which could arrive sometime in 2019. The Czech manufacturer's sister company, Seat, is also thought to be producing a performance version of its Ateca SUV, after a tuned version was spied by Press Association journalists in Barcelona.
At present, the Skoda Kodiaq SportLine is the closest thing to a Kodiaq vRS, although it is largely an aesthetic update for the regular Kodiaq – with large 20-inch alloy wheels and a sports body kit – as opposed to a true performance variant. Considering this model is priced from £32,685, it wouldn't be unfair to assume that any Kodiaq vRS will cost more than £35,000.