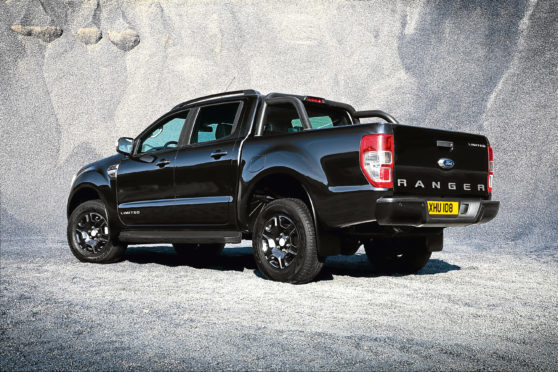 Pickup trucks have come a long way, I mused as I cruised comfortably up the M6 in my Ford Ranger.
Once purely utilitarian vehicles, today's pickups have to serve a dual purpose – hoofing farmers and tradesmen around with their gear, and also being able to take lifestyle customers to beach or forest with surfboards or mountain bikes.
Models like the Volkswagen Amarok have sprung up that pack technology comparable to some executive saloons.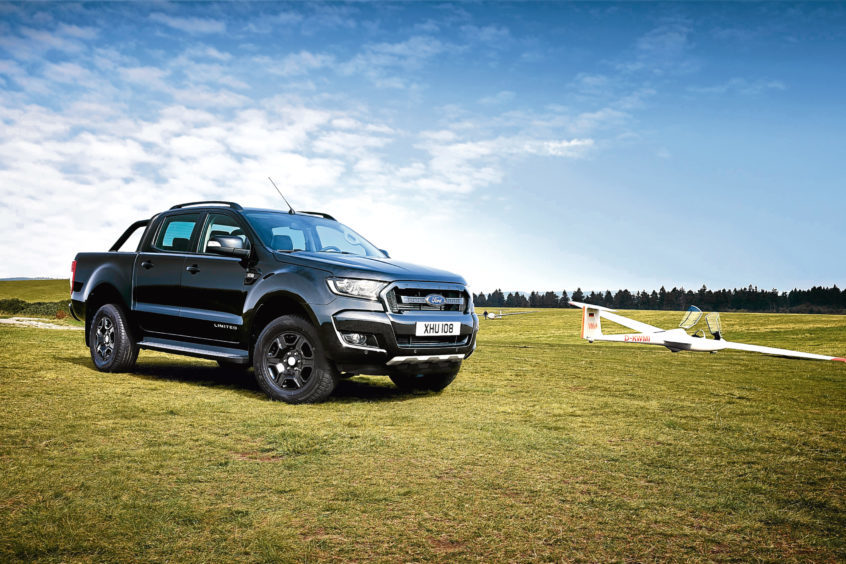 Ford's Ranger has upped its game in response. I set the cruise control to 70mph, turned on my heated seat, switched radio station using the 8in touchscreen, and pulled a can of coke out of the coolbox in the central console.
My journey took me from Dundee to Wales, via an overnight stay in the Lake District and the Ranger was proving a more comfortable cruiser than I'd expected.
The latest version is considerably more civilised than its predecessors, while losing none of its towing capacity or off road capability. I was in the range topping Wildtrack Double Cab version, with a price tag including VAT of slightly over £34,000. That gives you five seats and four doors. You can also have a Regular Cab, with two seats, and a Super Cab, a halfway house with two small back seats.
One issue with using a pickup as a lifestyle car, as we were doing, is luggage space. Yes, there's a gigantic load bay out there but who wants to put the shopping in it? Fortunately, ours came with the optional lockable roll top cover, which slides over the load bay. We used a couple of bungee cords to cinch our weekend bags to the tie points et voila.
You can have a 2.2 litre Ranger but ours came with the excellent 3.2 litre diesel, which shaves 1.3 seconds off the 0-62mph time.
Official economy is around 33mpg. I found that driving carefully I got 31mpg and keeping the foot down I got 29mpg – basically, bank on 30mpg, which is not too bad for such a big beastie.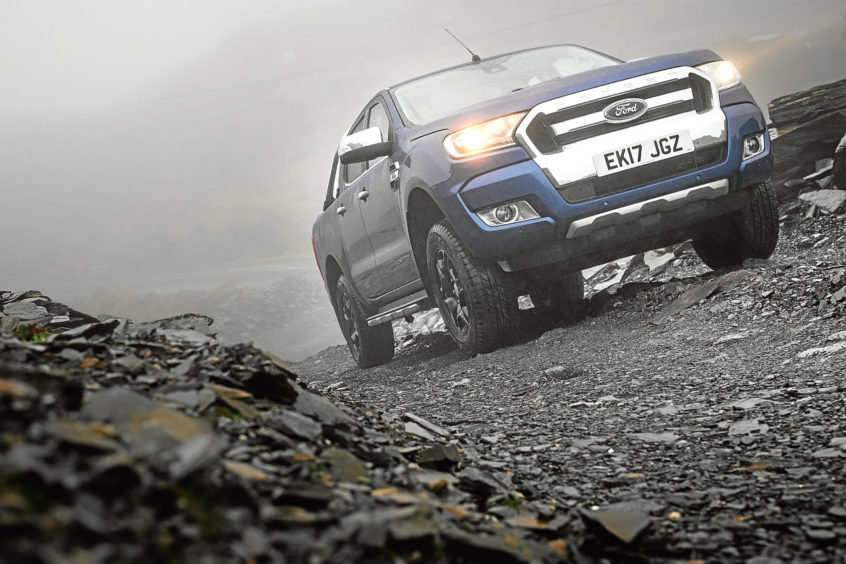 The Ford is quiet and comfortable at speed. There's also something exhilarating about it's sheer size – you sit higher than even Range Rover drivers. Its size becomes noticeable when it comes to handling – it's not a car to throw round corners – and makes parking tricky.
A pickup is still a compromise. It's not as comfortable or economical as a good SUV. Models like the Ranger are closing the gap, however, while remaining as up to the rough and tumble of working life as they ever were.
Price:
£34.184 (inc VAT).
0-62mph:
10.9 seconds.
Top speed:
109mph.
Economy:
33.6mpg.
CO2 emissions:
221g/km.