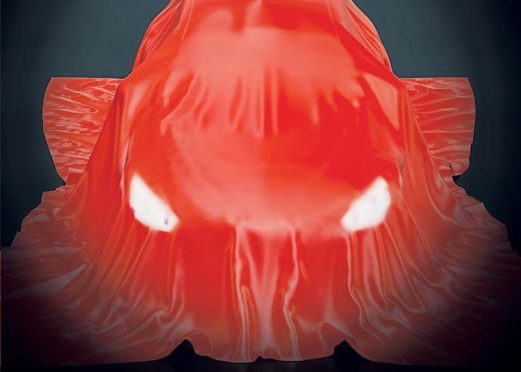 Is 2018 the year you are going to get yourself a new car? Not sure what to go for?
With so many cars on the market, trying to find the right one for your needs – and more importantly, your budget – can be a daunting task. That's where the Courier's Car of the Year guide comes in handy.
Whether you are looking for a zippy runaround for in town, or a family-friendly SUV, or even making the switch to electric, these cars are some of those to have been voted top by the Courier.
Click the links to find out more, or visit the dealer's website.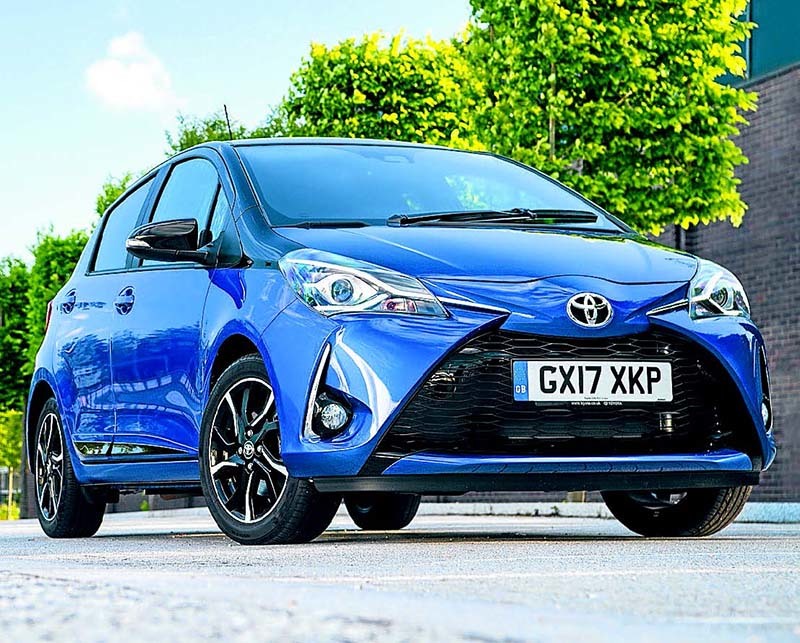 Our City Hybrid of the Year is the Toyota Yaris.
Hybrid technology features in every Toyota Yaris trim level and a recent package of improvements has made this petrol/electric supermini model smarter, plusher inside, better to drive and quieter.
Petrol/electric technology has worked well for the Toyota Yaris and the result is that hybrid variants account for an increasingly large proportion of total Yaris sales.
It has also helped that this model has been refreshed in recent times as part of a general Yaris range update that included 1,000 new parts and saw 576,000 man hours of development.
Though this wasn't the market's very first hybrid supermini, it was the first able to improve upon the running costs of comparable eco-conscious diesel models in this segment, while matching (or beating) them on price.
The Yaris Hybrid is powered by a combination of a 1.5-litre petrol engine and a small electric motor which together produce 100hp.
That might not sound much, but such is the torque of the motor that it feels as if it's got the lazy flexibility of a bigger engine, which is exactly what you want around town.
You can pull away and drive just over a mile purely in electric mode if you're light on the throttle and when the petrol engine does kick in, it's anything but uncouth.
With ever stricter emissions-based tax legislation, the 79g/km hybrid future-proofs itself better than any diesel – which could be critical.
Even if you didn't care what fuel economy or emissions figures it was getting, you'd be impressed with its ride quality in town, its smooth powertrain and the way it integrates big-car features into a supermini. Choose the base Active model and you're getting an awful lot of car for around £16,000.
It's a car that works brilliantly at its key remit: taking the slog out of city driving.
Find out more about the Yaris at the Struan website.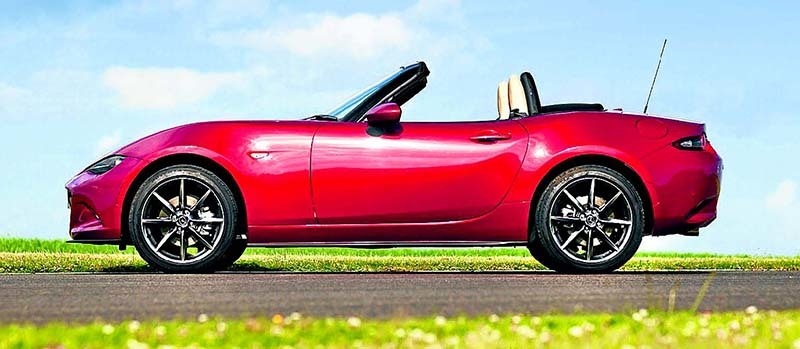 The Mazda MX-5 has stormed home with our Convertible of the Year award.
Lighter, sharper and better engineered than the car it replaces, this fourth-generation Mazda MX-5 does everything right.
The MX-5 has rewritten the record books again and again for sports car sales and its recipe of light weight, driver focus and simple front engine and rear drive layout just has an inherent rightness about it that hasn't dated.
This rejection of a "more is better" philosophy is a bit of a running theme throughout the MX-5. The car's offered with either a 1.5-litre 131hp engine or a 2.0-litre 160hp unit. Mazda's chassis engineers will steer you to the 1.5-litre powerplant, as they feel it's the purest specification for the MX-5 and also the lightest, tipping the scales at around the tonne.
That makes this the lightest MX-5 since the original, first-generation car of the '90s.
This fourth-generation design conforms to five key criteria that Mazda claims define the MX-5: rear drive with a front-mid engine layout, 50/50 weight distribution and an eagerness to change direction, plus a low kerb weight and an affordable price. All models get six-speed manual gearboxes.
The shape of the MX-5 hasn't changed radically from generation to generation. This one's no exception but there's a bit more aggression about the detailing, the car looking like a shrunken Jaguar F-Type roadster from the rear three-quarter.
It's full of clever touches, such as the seat cushions being supported on netting instead of the usual metal springs, allowing Mazda to reduce weight and seat the driver's hip point closer to the road.
You can probably have more fun with 1.5 litres worth of MX-5 than you can with some supercars. Try it and you'll see. If you measure your cars in terms of smiles per mile, the MX-5 has to be right near the top of your shortlist.
Visit the Struan website to see more about the new Mazda MX-5.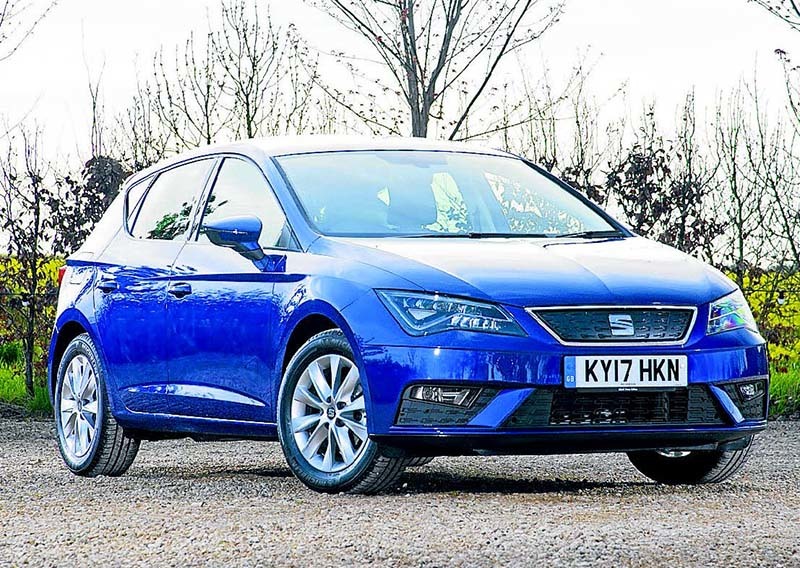 Seat's Leon is our Family Hatch of the Year.
This facelifted third-generation Leon is a Focus-sized model that now offers smarter styling, improved media connectivity, extra safety provision and some fresh new engine options.
The third-generation version – launched in 2012 – built upon the solid foundation established by its predecessors but in the years since its introduction the competition in the Focus-class family hatchback sector has become much tougher. Hence the need for this improved Leon with its slicker looks, stronger safety and improved media connectivity.
Under the bonnet, things are much as before, though there has been a change at the foot of the petrol range, where a 1.0-litre TSI three cylinder 115hp unit slots in above the existing 1.2-litre TSI 110hp four cylinder powerplant. Other petrol engine options include a 1.4-litre TSI unit with 125hp and a 1.4 EcoTSI variant with 150hp efficient Cylinder-on-Demand technology.
This car is based on the same MQB platform that undergirds VW's Golf, Audi's A3 and Skoda's Octavia and produces enough torsional stiffness to allow this model to combine a supple ride with firm body control.
As before, Leon buyers choose from either a five-door hatch, an 'ST' estate model or an 'SC' three-door coupe.
At the front and rear, there are revised bumpers and bodywork with sharper, more assertive lines, plus there's a smarter chromed front grille.
Inside, the ambient lighting LEDs' intensity can be regulated as the driver wishes from the newly redesigned eight-inch central infotainment screen.
This monitor eliminates the need for many of the buttons and dials that were scattered around the fascia on the previous model.
The Leon has long been the pick of the Volkswagen Group offerings in this sector. That also makes it one of the key segment benchmarks outside the
Wolfsburg family of brands, which, in turn, makes it a very good car indeed.
Learn more about the new Leon on the Fife Seat website.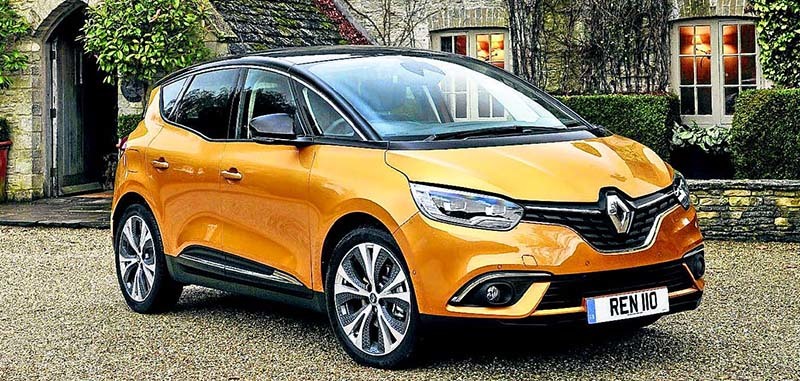 Renault's Scenic is our Family SUV of the Year.
The fourth generation Scenic range now has more of an upmarket feel, with sleeker, more sophisticated looks and cleverer technology. Its range of more efficient engines now includes a frugal new 1.3-litre TCe unit but all the powerplants stack up well on the balance sheet. Plus, this people carrier remains nicely built, safe and very well equipped.
The focus with this latest car has been in offering customers more choice – choice in body shapes, in trim levels and in engine options.
How these compact MPV-class cars drive is actually some way down the priority list for most buyers behind value for money, safety, reliability and practicality.
The best seller will be the 1.5 110hp dCi variant and this derivative is also being offered with clever 'Hybrid Assist' technology. Hybrid Assist functions with a 48-volt battery, enabling the electric motor to support the internal combustion engine. There's also a very attractive new 1.3-litre TCe turbo petrol unit in 115 and 140hp guises, which is well worth a look if you don't cover such large mileage.
The styling is based on Renault's R-Space concept car, key features like the steeply-raked windscreen and short bonnet heightening the elegance of its MPV silhouette.
Uniquely, big 20-inch wheels are fitted to all versions. At the same time, the three-part screen combines a panoramic view with improved side vision.
The boot of this fourth-generation model boasts a volume of 572-litres and around the car there's total additional stowage capacity of 63 litres.
Renault's fourth-generation Scenic is here to remind us that there is still a place for the traditional five-seat compact mini-MPV in a modern market stuffed with other, more high-profile alternatives.
It's practical, spacious, well built and decently equipped, as every car of this kind must be, but in this case, each criterion has been ticked off with a thoroughness that reminds you just who invented this market sector in the first place.
Mackie Motors' website has more information about the Renault Scenic.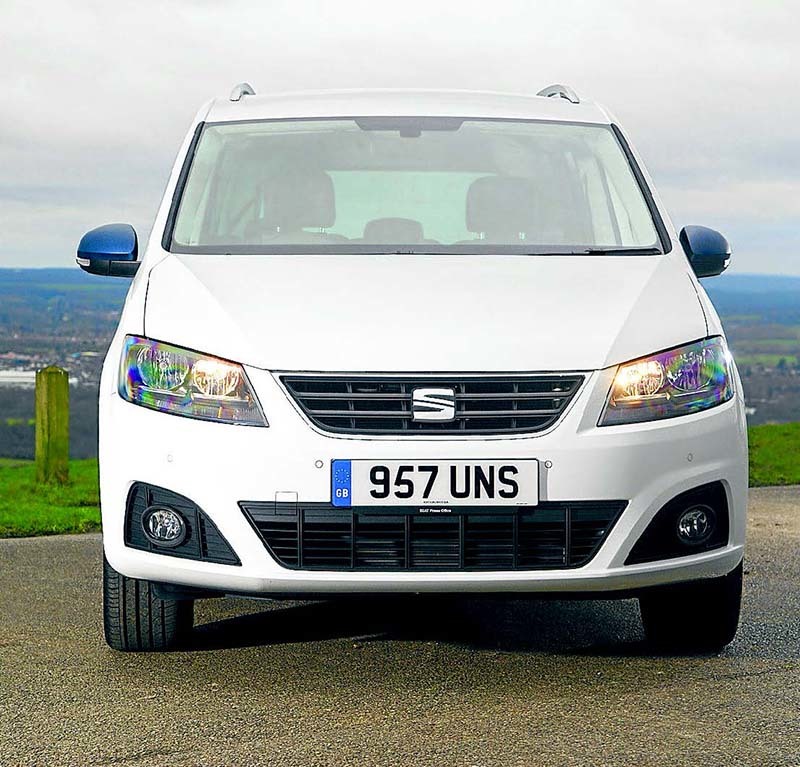 Seat's Alhambra takes top spot in the Multi-Purpose MPV category.
Big MPVs aren't really in keeping with Seat's racy brand image but the Alhambra has always done very well for it, especially in second-generation guise.
Unlike more compact 7-seat MPVs, with this one, adults can actually use all three rows of seats, with those chairs folding neatly into the floor thanks to the Easy-Fold seating system.
The Alhambra has evolved in this improved guise, brought thoroughly up to date so it can respond to the challenge posed by Ford's fourth-generation Galaxy and Volkswagen's much-improved Sharan in the large MPV segment.
This version, like its first-generation predecessor, is a Seat-badged version of the Sharan but is offered with value pricing. That means you get all the latest modern Volkswagen TDI diesel engines, units that are just about ideal for a people carrier of this sort, plus a 1.4-litre TSI petrol unit. Large MPVs may have somewhat fallen out of fashion in recent years, but this one still makes an awful lot of sense for a growing family.
Size is not in short supply with the Alhambra but Seat's largest MPV disguises its bulk well through some typically sleek styling. The bonnet and windscreen form a continuous, sharply angled line from roof to grille for a wedge-shaped profile, while the large headlights and low bumper add a little character to the nose.
Seven seats are standard and there's plenty of versatility in all models thanks to the Easy-Fold seating system, which allows the rear seats to tumble down beneath the floor with minimum fuss.
The Alhambra is festooned with the usual array of storage options and convenience features you expect to find in a modern seven-seater. The sliding side doors can be electrically powered if you like and the bi-xenon headlamps come with a Full Beam Assistant function that dips the beam automatically when it detects oncoming traffic.
With up to seven seats that collapse into the floor, sliding side doors for easier access and some intriguing technology options, this improved Alhambra continues where its predecessor left off.
Find out more about the Alhambra at the Fife Seat website.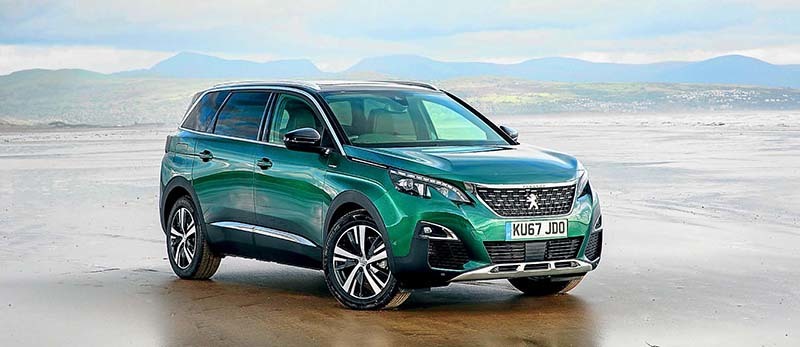 Lifting the crown for the Best Large Family SUV award is the new Peugeot 5008.
The first-generation 5008 was an MPV. Now, this moniker has been applied to a spacious seven-seat SUV.
Despite the switch, Peugeot won't be offering it with 4WD, which won't really help with the rough and ready market positioning. By way of compensation, an 'Advanced Grip Control' system is being offered for extra traction on slippery surfaces.
There's also Hill Assist Descent Control to ease you down slippery slopes. The car is being offered with two petrol engines: a 130bhp 1.2-litre three cylinder PureTech unit with a six-speed manual or automatic gearbox and a more powerful 163bhp 1.6-litre powerplant, which will be offered only with auto transmission.
Most 5008 customers, though, will want a diesel, probably the 130bhp 1.5-litre BlueHDi unit; the older 1.6-litre BlueHDi unit continues on, too, in 100 and 120bhp forms. If you want a bit more pulling power then 150bhp and 180bhp 2.0-litre BlueHDi diesel models are also available.
The 2.84m wheelbase and long 4.64-metre length should certainly make the car very spacious inside and the class-leading 1,060-litre boot capacity figure seems to bear that out. Three matching, separate, folding seats in the second row are provided, each adjustable in length and inclination. Plus there are two removable, separate, folding seats in the third row.
At the wheel, the driver gets the newest version of the innovative Peugeot 'i-Cockpit' instrument binnacle design. That means a very compact steering wheel, a large 8" touchscreen dashboard and an eye-catching 12.3" high-resolution digital head-up display.
Built in to the design is the option for owners to add innovative mobility solutions which can be integrated into the boot – the 'e-Kick', a very smart electrically-assisted folding scooter, and the 'e-Bike eF01', a new electrically-assisted portable bicycle.
Check out the new Peugeot 5008 on the Struan website.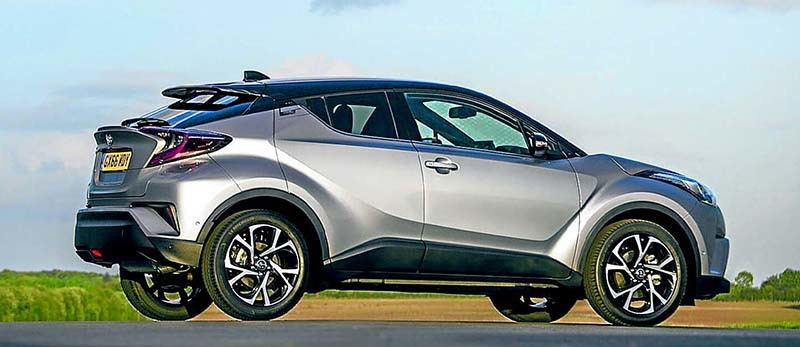 Toyota's talented C-HR is our top family hybrid, with concept car looks married to an eco-friendly power plant.
'C-HR' is supposed to stand for 'Coupe High-Rider' and, sure enough, it has a very coupe-style look. The C-HR is being offered with two familiar engines from Toyota's Auris hatch. The most affordable variant gets a 114bhp 1.2-litre turbo petrol engine and is available with a six-speed manual gearbox or a CVT automatic – and front or all-wheel drive.
Alternatively, buyers can choose a full hybrid powertrain with 120bhp, but that's 2WD-only. For the C-HR, Toyota has made its hybrid system lighter and more efficient, and engineered it to give sharper performance.
Toyota's first proper entrant in the Crossover segment should cause quite a stir, styled with a combination of a coupe-like upper body and the powerful underpinnings of an SUV.
Coupe-like elements include disguised rear door handles, integrated into the rear pillars. At the rear the strongly tapered cabin features a top hinged tailgate that gives access to load space big enough to carry luggage for five people. This styling contrasts with the pronounced flaring of the wheel arches which gives C-HR a wide and powerful stance.
The proposition here gives you slightly less space than models like Nissan's Qashqai and Renault's Kadjar but more fashionable looks and better on-road dynamics.
Hybrid engines are rare in the Crossover segment. In fact, only Kia's Niro can offer petrol/electric technology in this class and that model looks pretty frumpy compared to this one. It'll be less efficient, too, for a Hybrid-powered C-HR can return up to 78.5mpg on the combined cycle and up to 82g/km of CO2.
Plenty of people attracted by a model like Nissan's Juke in the Crossover class would rather have a contender that'll be slightly bigger, more sophisticated and with a better finish. This is that car.
See more about the new Toyota C-HR on the Struan website.
Luxury Supercar of the Year – Lamborghini Huracan Performante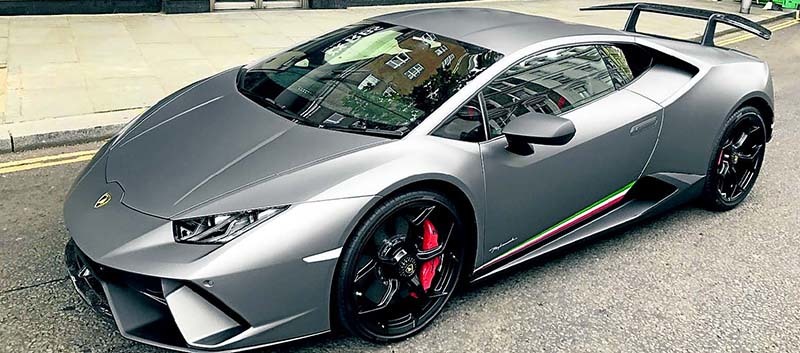 Lamborghini's impressive Huracan Performante is our Luxury Supercar of the Year.
Lamborghini has taken a superb design and developed it with just one thing in mind: for it to be the fastest.
When it comes to weight, engine power and chassis, it has been completely re-engineered.
The powerful V10 engine has been redesigned with fluid dynamics optimised at both intake and exhaust, with the intake ducts coming directly from Lamborghini Motorsport's experience.
The seven-speed dual-clutch transmission has been developed for the highest performance, as has the exhaust system, which still gives that throaty, vibrantly-thrilling sound.
The active aerodynamics – the Aerodinamica Lamborghini Attiva or ALA – continuously manages the car's reaction to the air, adapting to the driving style and type of route, increasing vertical load to hug the ground when needed or moving to reduce resistance for that desired acceleration and speed.
This works in unison with the double wishbone architecture of the Huracán Performante's suspension for optimum sports performance suitable for day-to-day driving.
The interior is made from the highest quality materials to keep the classic, luxurious feel synonymous with a Lamborghini. The seats are made of carbon fibre, with the upholstery from Alcantara leather.
All the materials used are extremely light. Why? Because even the interior is designed to fit the concept of this Huracan: to be the fastest.
Buyers can choose from a whole range of colours for the exterior and the interior, the stitching, cockpit materials and brake callipers, to make their own individual supercar.
Lamborghini reckons the new Huracan Performante has "reworked the concept of super sports cars and taken the notion of performance to levels never seen before". Anyone who can afford
£215,000 for one may well agree.
Visit the Grey Paul website to find out more about the Lamborghini Huracan Performante.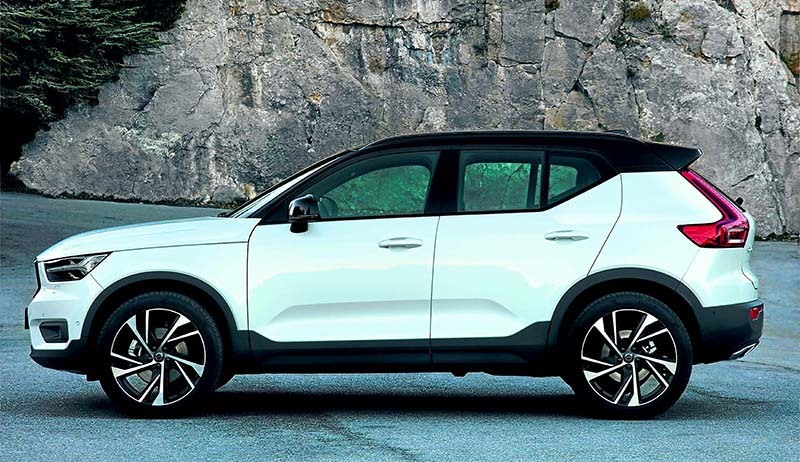 Our Car of the Year for 2018 is Volvo's superb new XC40.
The XC40 is much more than just a smaller version of the brand's larger SUVs.
Volvo has taken its time in developing a contender for the industry's fastest growing market segment, that for compact family hatchback-based SUVs.
Under the skin lies a freshly developed Compact Modular Architecture platform that Volvo has created with its Chinese owner, Geely.
It's a chassis that will in future be used by a whole range of new compact Volvo models but it's hard to believe that many of them will be much more significant than this one.
Established premium-brand compact SUV contenders like BMW's X1, Mercedes' GLA and Audi's Q2 and Q3 crossovers are all within this XC40's sights.
The XC40's platform has been based around provision for a whole range of future cutting-edge Volvo powerplants, including three cylinder engines plus a plug-in hybrid and a fully-electric version.
For the time being, though, buyers are limited to the Swedish brand's efficient 2.0-litre Drive-E petrol and diesel units.
There are three main levels of trim: Momentum, R-Design and Inscription, with plusher Pro variants of each. Every version of the XC40 is very well equipped. As standard, even entry-level Momentum variants come with LED headlights with optional active high beam, two-zone climate control with a CleanZone air-filtration system, rear parking sensors, a 12.3-inch TFT instrument binnacle display and 18" alloy wheels.
As ever with Volvo, a key focus is safety. An autonomous braking system is standard-fit and this system can specifically detect people and animals.
There's also an Oncoming Lane Mitigation set-up that not only stops you from pulling out into the path of an oncoming vehicle but can also steer you away from such an impact.
Pilot Assist, Volvo's innovative semiautonomous drive feature, is an optional extra on every XC40, as is Run-off Road Protection and Mitigation. And Cross Traffic Alert with brake support, which warns you of oncoming vehicles when you're reversing out of a space.
The 148bhp D3 variant most will choose offers combined fuel consumption of up to 70mpg and CO2 emissions from around 105g/km and if you go for the pokier 187bhp D4 AWD variant, you'll be looking at about 60mpg and 115g/km. The petrol powered 154bhp T3 offers combined fuel economy of up to 45mpg and CO2 emissions from around 135g/km.
Maintenance should be relatively affordable for a car of this kind, with three or five-year pre-paid servicing packages available to help you budget ahead. If you pay extra for the useful On Call with App remote connectivity system, this Volvo can be programmed to autonomously realise when a service is due, then automatically book it for you at a dealership of your choice.
Volvo clearly felt that to break into the premium-brand compact SUV segment, it had to offer something distinctively different to its German rivals, so that's exactly what we've got.
Not everyone will like the looks but there's no doubt that they will help the brand to target buyers who would never previously have considered a Volvo.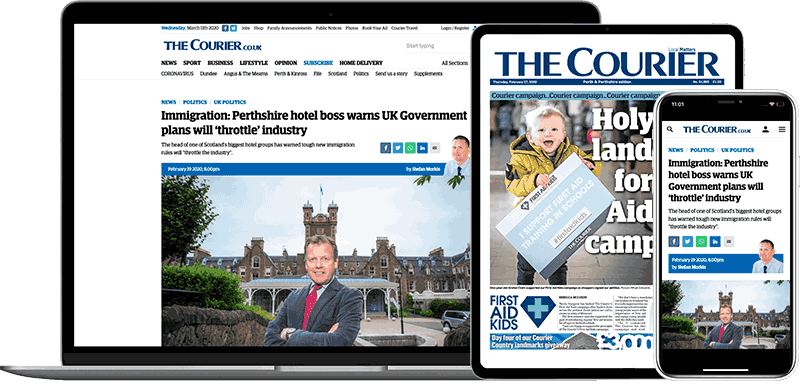 Help support quality local journalism … become a digital subscriber to The Courier
For as little as £5.99 a month you can access all of our content, including Premium articles.
Subscribe