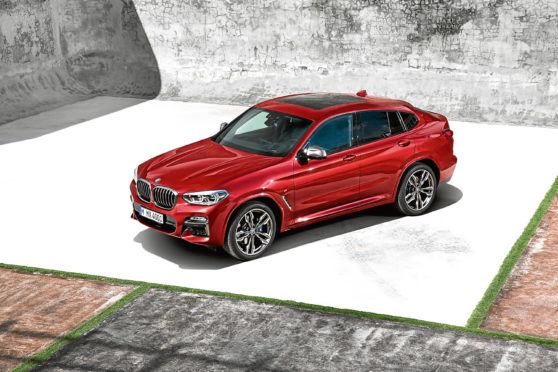 BMW has unveiled the second generation of its popular X4.
Prices for the "sports utility coupe" start at £43,000 and it's available to order now.
With more than 200,000 X4s sold since the first model debuted in 2014, BMW has proved that what looks like a niche vehicle can enjoy mainstream sales success.
The new model is longer and wider than its predecessor, with more space in-between its front and rear axles.
It measures 8cm longer, 3cm wider and has had its wheelbase stretched by 5cm. It is also lower – only by 3mm, but with a swept-back body design emphasising the car's coupé-style stance.
All that equates to more space inside, particularly for rear passengers, while the boot has also grown to 525 litres, meaning it should be practical enough for most families.
Drivers can choose between xLine, M Sport X and M Sport variants, but no matter which version you go for you'll get 18in alloy wheels as standard (although sizes of up to 21in are available). The xLine models receive underbody protection designed to reduce impact if you venture off road, while M Sport X models get a sporty bodykit with larger air intakes.
M Sport versions get more aggressive bodywork, including new side skirts and gloss-black trim pieces. LED lights come as standard on all models.
Initially, the X4 will be offered with four engine options, including two new M Performance models.
In something of a bold move, given the current scrutiny of diesels' emissions, only the most expensive, performance oriented version will be petrol powered.
Three of the engines are diesels – the xDrive20d, xDrive25d and M40d with 187, 265 and 322bhp respectively.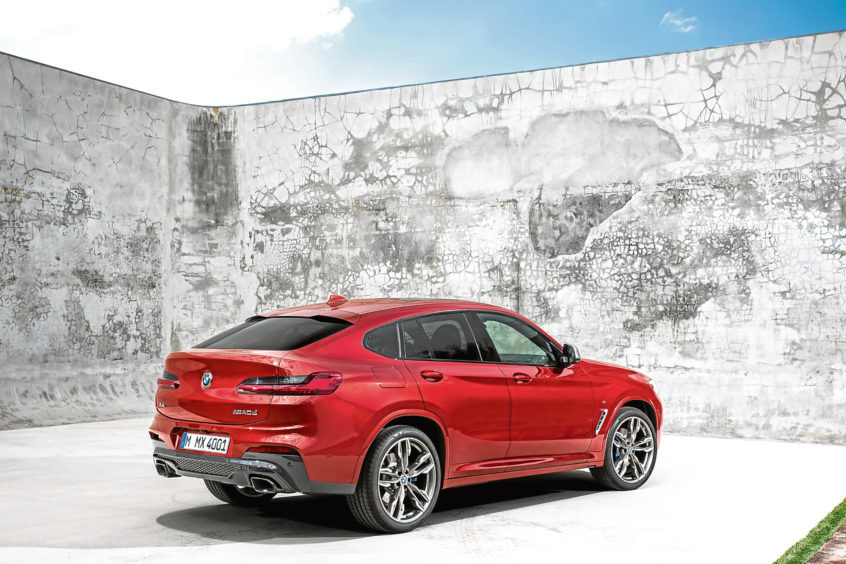 What's currently the sole petrol option is also the most powerful, the M40i with 360hp and a 0-62mph time of 4.8 seconds. It does seem likely that BMW will add a couple of more mainstream petrol options further down the line, however.
BMW has also gone to the X3 for the X4's interior, the two being virtually identical. Entry-level xLine models get part-leather sports seats, while M Sport X and M Sport versions get a bespoke sports steering wheel. The options list now includes electrically adjustable seats that can be heated and ventilated, three-zone climate control and a larger panoramic glass roof than in the old car.
The X4 comes with a 6.5in free-standing infotainment screen as standard; it can be upgraded to a 10.3in touchscreen if you opt for BMW's Professional Navigation package. Recognising touchscreens can be tricky to operate on the move, BMW has retained the excellent rotary dial on the centre console, effectively giving two means of control.
The new X4 is being pitched as a more premium car, with the starting price increased by some £4,000 over the outgoing model.