Hyundai is manufacturer known for making good value hatchbacks and SUVs.
It is not, it must be said, widely regarded as a purveyor of cars with the power and dynamics to set your pulse racing.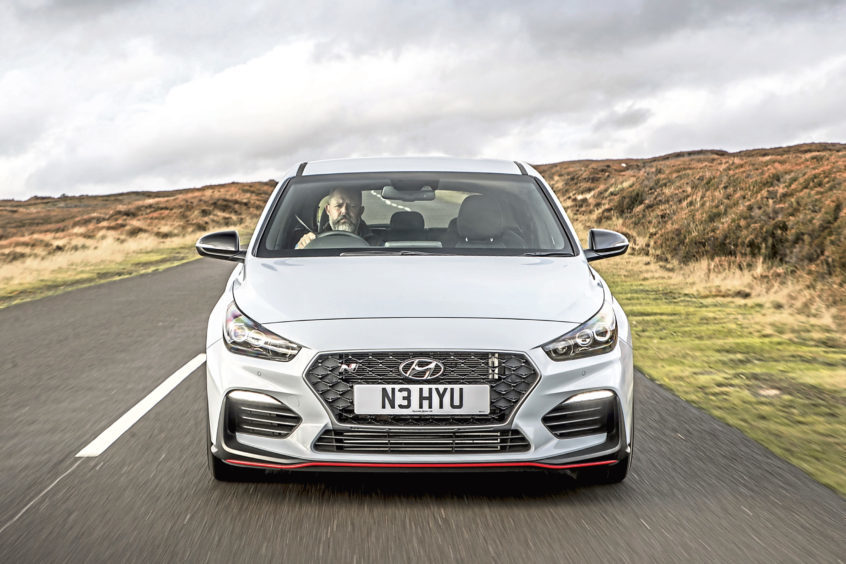 Until now. The i30 N is Hyundai's first stab at a hot hatch. I drove it when it was launched a few months ago and have just spent a week with the top flight Performance version of the car.
Standard versions start at just over £25,000 and are powered by a 2.0 litre turbocharged petrol engine with 250hp.
The Performance version I drove costs £3,000 more, but that still undercuts rivals from Ford, Honda and Volkswagen.
Its power jumps to 275hp, wheels are upgraded from 18in to 19in and there's an electronic differential, which improves control in corners.
Performance is more than brisk. The standard car gets from 0-62mph in 6.4 seconds, while the Performance version trims that to 6.1 seconds.
Top speed for both cars is 155mph.
Straight line speed is good but that doesn't tell the whole story.
The i30 N handles beautifully and has well weighted controls that make it a delight to drive.
Hyundai has included a host of customisation options too. You can choose from Sport, Normal and Eco modes, and even tinker with the settings to come up with the set up that suits you best.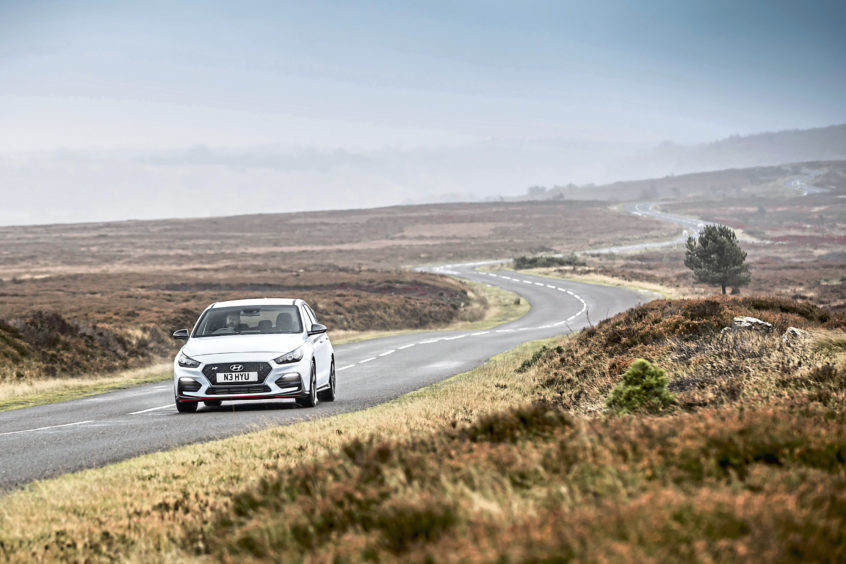 Rapidly approaching middle age, I stuck mostly to Normal mode – Sport makes the suspension a bit harsh – and even took the sacrosanct step of using Eco mode for a long motorway drive from Dundee to Ayr.
One of the best things about the i30 N is that when you're not using it as a hot hatch it does a more than passable impersonation of a family hatchback.
It's as practical and user friendly as the standard i30. Keep away from Sport mode and the suspension is among the most comfortable of any hot hatch.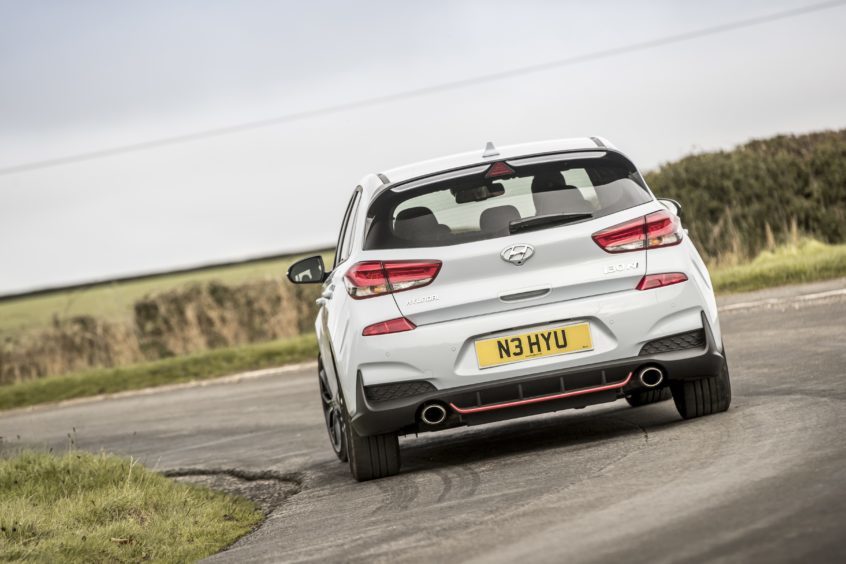 Another sensible reason to buy Hyundai is the company's standard five-year, unlimited mileage warranty, which knocks nearly every other company's warranty into the weeds .
Rarely has a car maker surprised me so much. I stepped into the i30 N expecting mediocre and stepped out of it with a blazing grin across my face.
It doesn't have the heritage of a Golf GTI or Focus ST, but the hot hatch newcomer has shown its a force to be reckoned with.
jmckeown@thecourier.co.uk