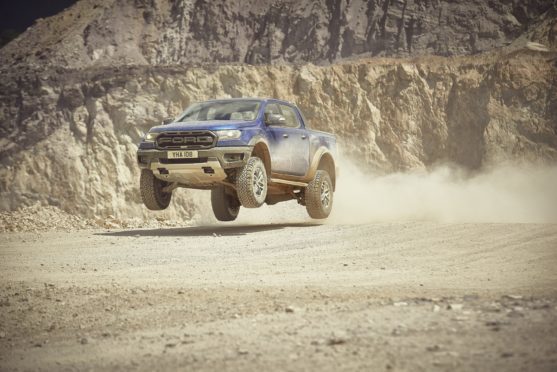 Ford has confirmed the high performance version of its Ranger pickup truck will be coming to the UK.
The Ranger Raptor is powered by a new twin-turbo 2.0 diesel engine that puts out 210bhp and 500NM of torque. It will go on sale in Britain next summer.
The engine drives the pick-up through the same ten-speed automatic gearbox as its American equivalent, the Ford F-150 Raptor. To ensure optimum performance in any conditions, drivers have six different modes – two for on-road use, and four for off-road driving.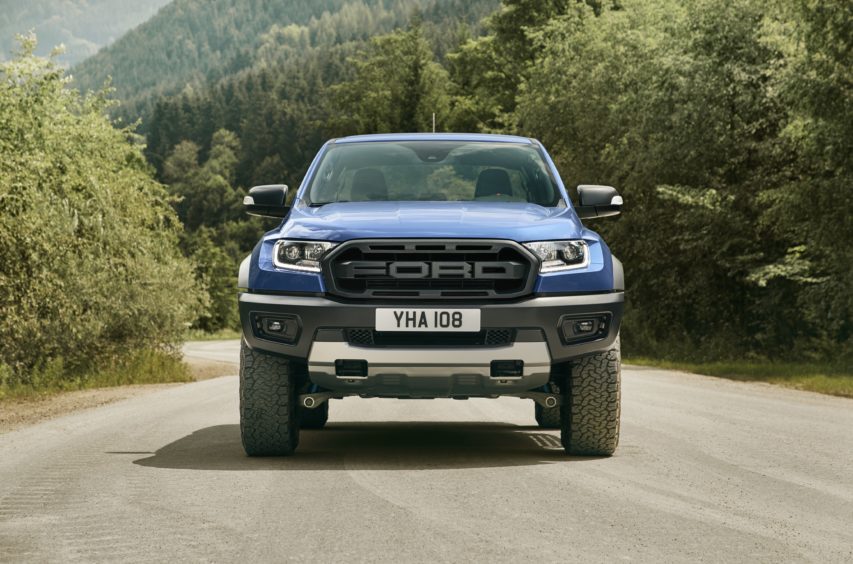 Ford unveiled the new pickup at – of all places – a video games conference. The reason being the fire-breathing new truck will feature in the upcoming Forza Horizon 4.
With extra ground clearance thanks to long-travel suspension, the Ranger Raptor rides high and is distinguished by a unique front grille, LED headlamps and composite bumpers that are designed to withstand the punishment that off-road use can bring. Those are flared to match wheel arches contoured to house much bigger wheels and tyres, while the aluminum alloy side steps are perforated to allow mud, sand and snow to drain.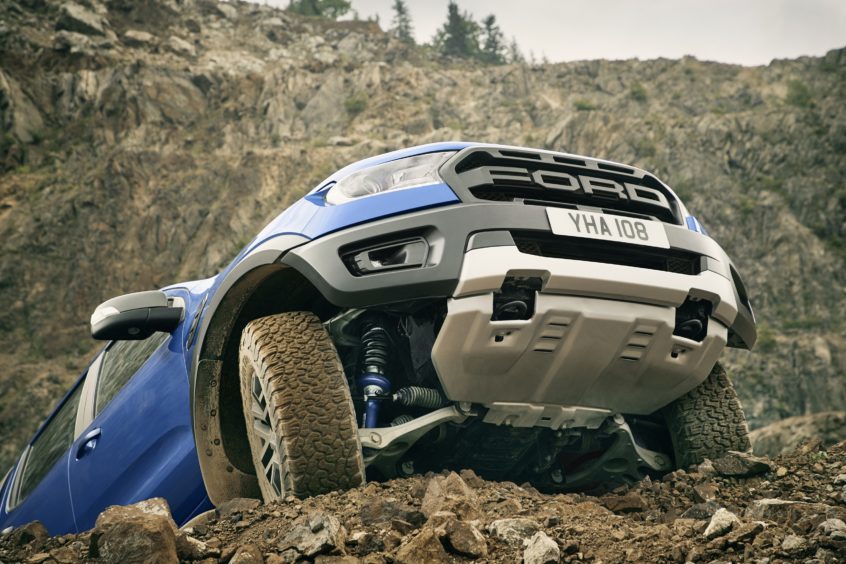 The toughness continues under the surface, with a stiffer frame and upgraded brakes. The suspension has been designed with fast off-road driving in mind, and is intended to tackle undulating terrain at speed while providing a comfortable ride on the road. Meanwhile, a 'bash plate' underneath the vehicle protects vulnerable mechanical parts, and special treaded tyres are designed for maximum traction in sand, snow and mud.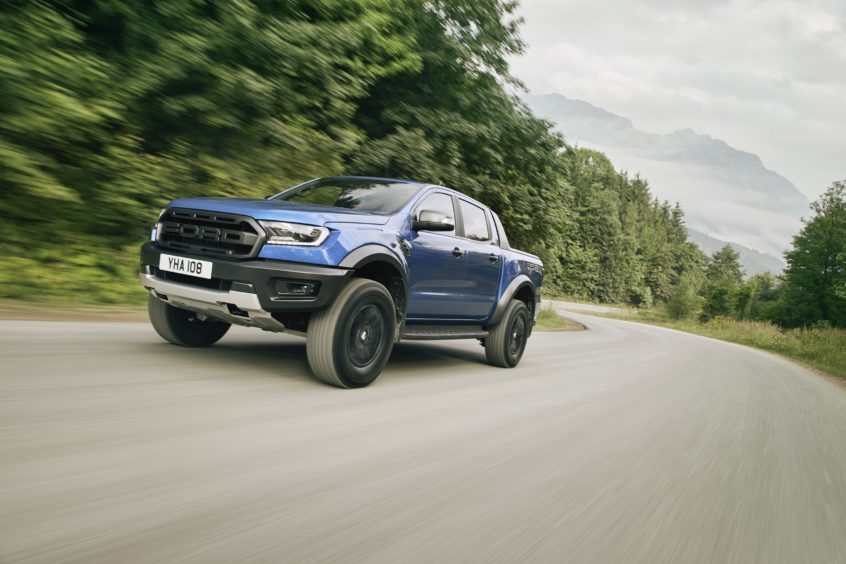 Grippy seats hold you in place during fast off road driving.
The ten-speed auto gearbox is a first for Ford in the UK but expect to see it on further models in the future. Ford hasn't confirmed whether the Ranger Raptor will be sold through its commercial branches or its much more widespread main dealer network.
Expect prices start at around the £40,000 mark.