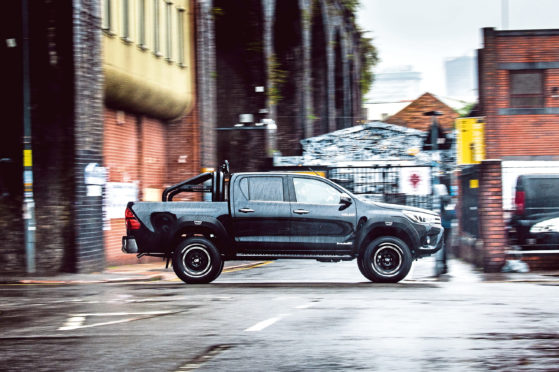 Three cheers to Toyota for getting into the Halloween spirit this year.
They're marketing the tough-as-nails Hilux pickup as the perfect vehicle to ride out the zombie apocalypse in.
The new special edition Hilux Invincible is being launched on Halloween and celebrates 50 years of Toyota's rugged pickup.
The company highlights the load bay's class leading 1,645mm wide cargo deck as being perfect for stashing enough supplies to survive, or using as a platform to fend off rampaging undead hordes.
A huge roll bar crowned with LED spotlights will help winkle out flesh eaters after dark.
Upgraded suspension will help you head for the hills as well.
Top Gear famously couldn't kill a Hilux by drowning, setting it on fire and dropping a building on one, so what chance do the walking dead have of taking it down?
Unfortunately, only 50 of them will be produced so not all of us will survive.