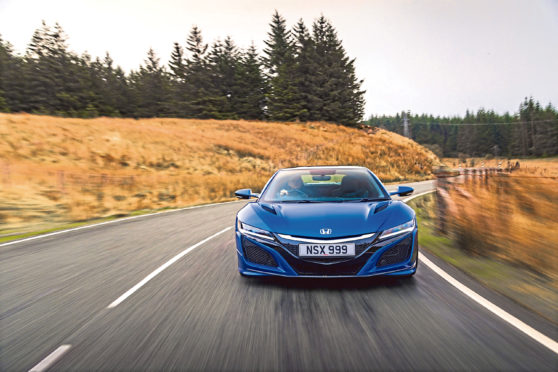 I've endured potholes, huge puddles, and even been stuck behind a herd of escaped Highland coos.
Now, finally, I have a long, straight, deserted stretch of road and a Honda NSX to enjoy.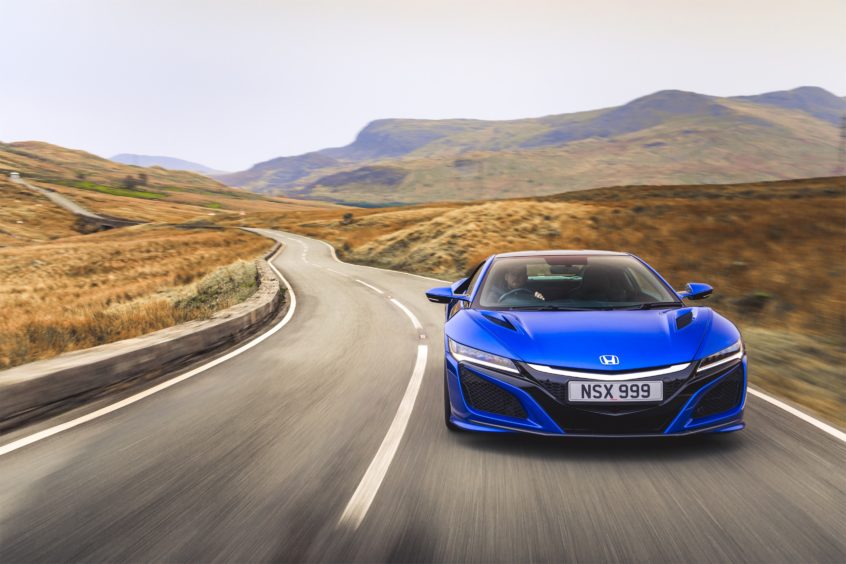 I floor it. The damp weather is no issue for the four-wheel drive supercar and we hurtle forward, reaching the 60mph speed limit less than three seconds later.
This all-new version of Honda's legendary mid-engined supercar has been more than 10 years in the making, with concept versions of the car on display as long ago as 2011.
The firm's engineers made and remade the car, starting again when they decided to incorporate hybrid power.
---
---
Sitting in the middle of the car is a 3.5 litre V6 petrol engine with two turbochargers, sending around 500bhp to the rear wheels. It's complemented by three electric motors, one on each front wheel and one in the rear axle. Total power output is a very healthy 573bhp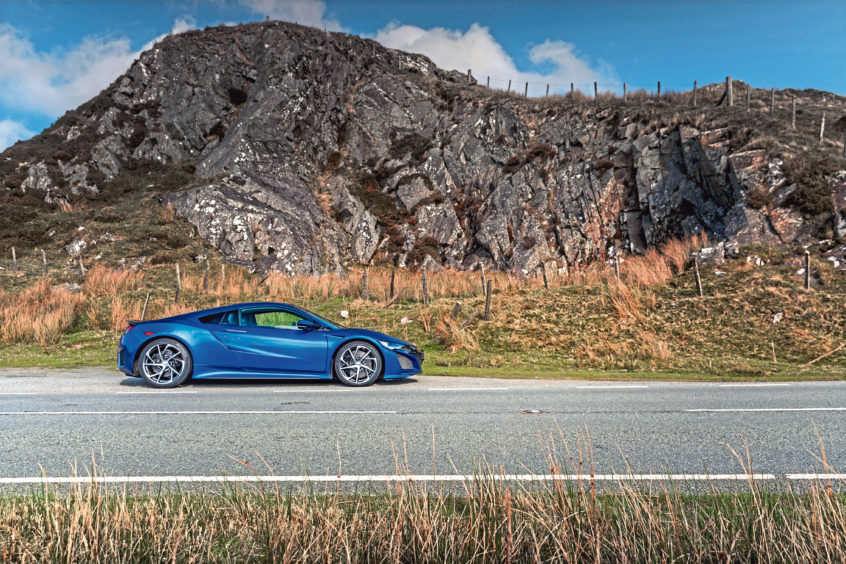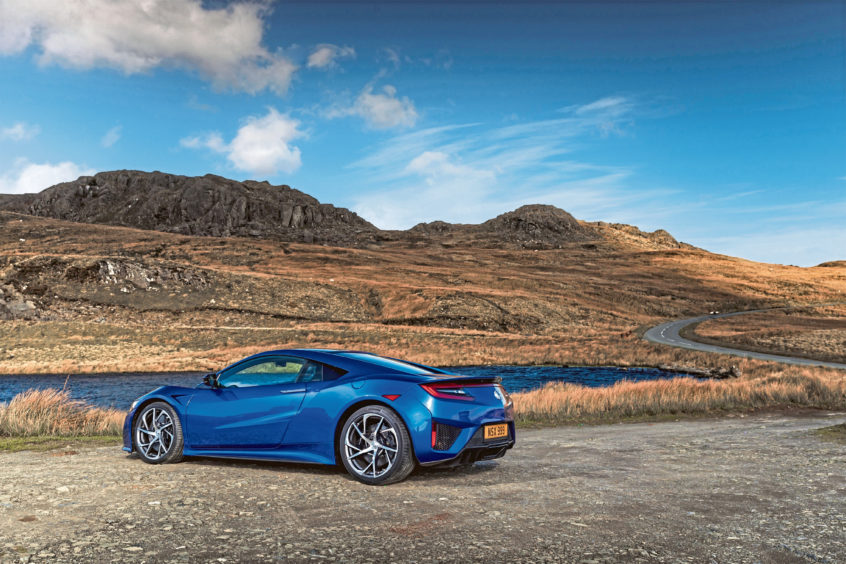 Anyone expecting hybrid levels of fuel economy is in for a shock – the NSX returns 28mpg, and less than that if you drive it as nature intended.
But then if you can afford an NSX you won't be too concerned about fuel economy.
The "basic" car costs just shy of £150,000 and there's an extensive options list – the version I drove was topped up to more than £180,000 with stuff like a carbon fibre kit, carbon ceramic brakes, and a fancy paint job.
The NSX story goes back to 1990, with a first generation model that became a '90s supercar icon. A revamped version was released in 2002 before being discontinued in 2005.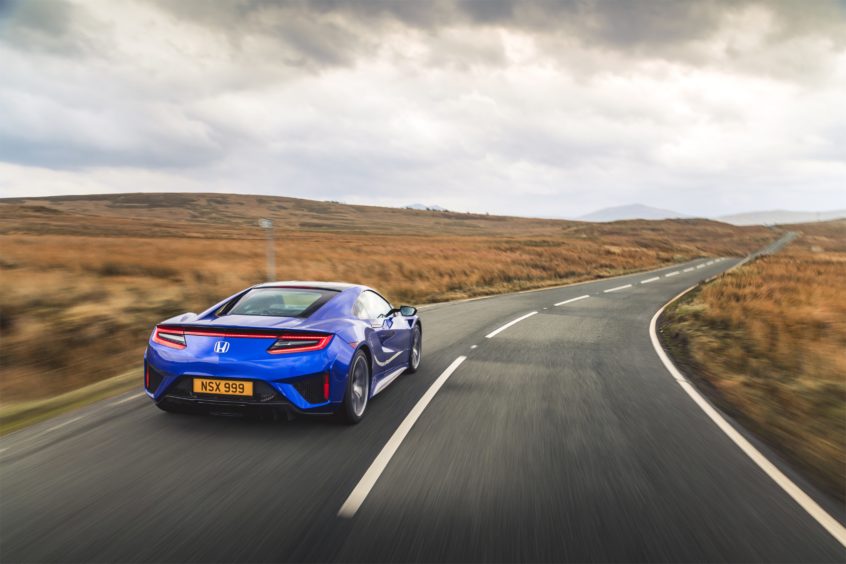 I spent a day in Aberfoyle driving three generations of NSX – 1990 and 2005 models from Honda's heritage fleet, and the brand new model.
It was a real treat feeling the progression over the generations. While the 1990 model feels a little dated with its four-speed auto, the 2005 car is still a joy to drive.
Best of all was the 2018 NSX. It looks superb, has astonishing performance, and is as easy to live with as a hot hatch. Three drive modes suit relaxed or dynamic driving, and you can run on pure electric power for short distances.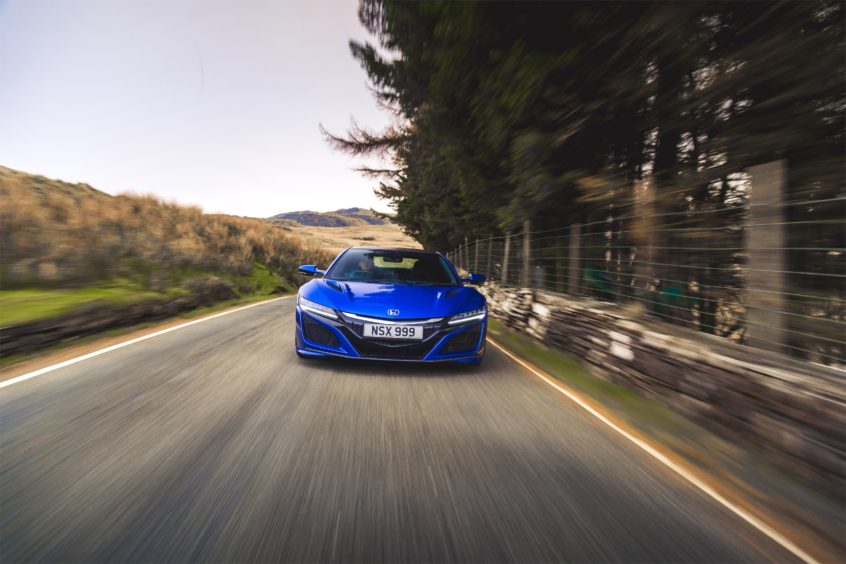 The interior has space for two tall adults, although there's only a titchy boot.
But who cares? I'd happily chuck a toothbrush in the glove box and set off on an adventure.
---
Price:
£149,950
0-62mph:
2.9 seconds
Top speed:
191mph
Economy:
28.5mpg
CO2 emissions:
228g/km