After two decades Vauxhall has revived its GSi badge, affixing it to the latest Insignia hatchback.
The sporting model comes with extra speed and style but without the over the top power and harsh ride of Vauxhall's VXR-badged hot hatches.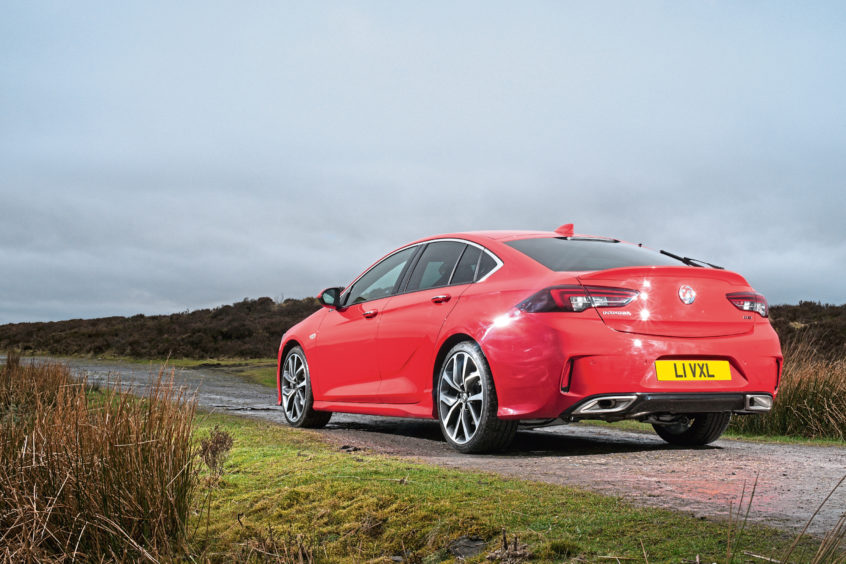 Buyers have the choice of a 2.0 litre, turbocharged petrol engine with 260hp or a twin-turbo 2.0 diesel with 210hp.
The engines are mated to a four-wheel drive system and an eight-speed automatic gearbox. You can have the Insignia GSi as a five-door hatchback or a Sport Tourer estate car.
I spent a week with the diesel model in hatchback guise. Despite the tide turning against diesel power, this model is still likely to sell far more than its petrol counterpart.
It's no supercar but performance figures should more than satisfy most drivers. Zero to 62mph comes up in around 7.5 seconds and top speed is 144mph.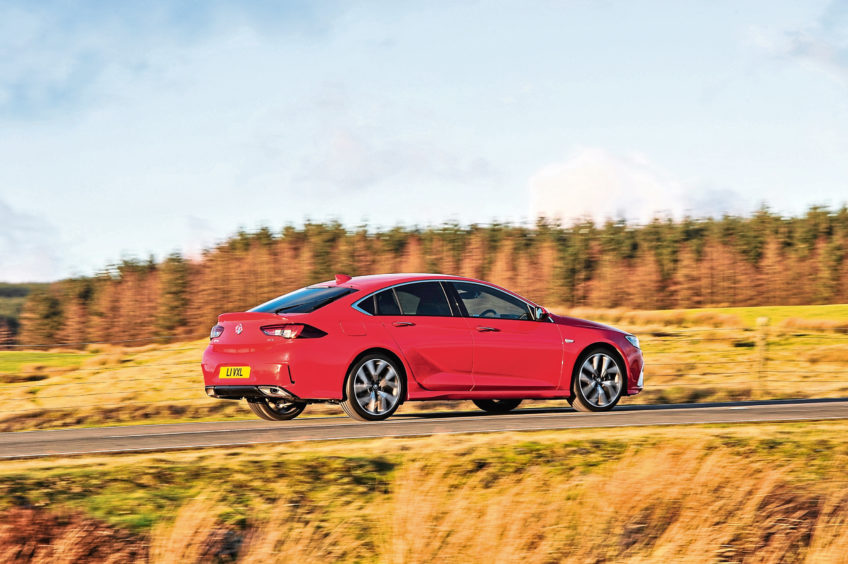 Those twin turbos ensure there's plenty of power from low in the rev range and the Insignia pulls eagerly from the moment you put your foot down.
My test car cost £35,450. At first glance that's a lot for a Vauxhall but that buys you a superbly equipped, spacious and fast four-wheel drive hatchback
It's good looking too. This version of the Insignia is the sleekest and sharpest yet, and the GSi styling tweaks – 20in wheels, deeper bumpers, side skirts and rear spoiler – enhance its appearance further.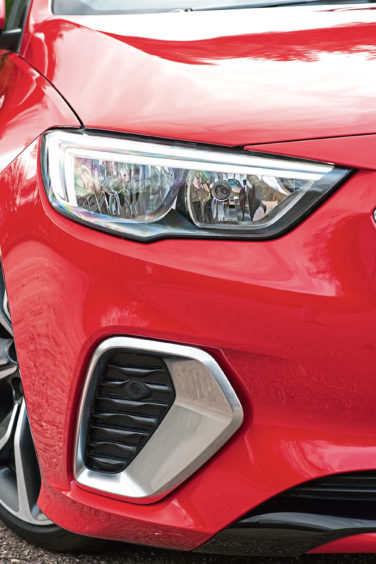 Vauxhall hasn't tried to make the Insignia GSi a sports car. Instead it's a large, refined hatchback that also goes fast and handles well.
It's a superb cruiser, smooth and quiet at motorway speeds. The four-wheel drive comes into its own at this time of year, giving confidence on wet and slippy roads. The Insignia also feels quite nimble for a car of its size.
Inside, there's plenty of room front and back, a well laid out and technological dashboard, and an enormous boot.
Downsides? At just under 40mpg, fuel economy isn't great for a diesel – and the petrol's worse, returning just 32.5mpg. Some people might balk at paying this kind of money when they could have a BMW 3-Series or A4 instead, but that sort of cash buys a lower spec and less powerful car from the German brands.
If you judge cars on value and fun for your money the Insignia is the hands down winner.
jmckeown@thecourier.co.uk