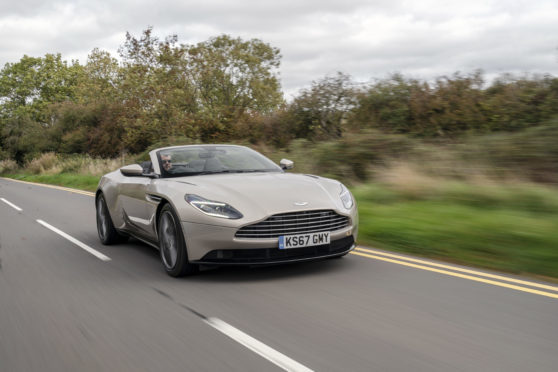 It's been a long time since I've driven an Aston Martin – more than 10 years – and I'm excited to find out what's changed in that time.
One thing that has improved, Aston Martin UK president Phil Eaglesfield assures me, is the cars now have much more space for taller gentlemen such as myself.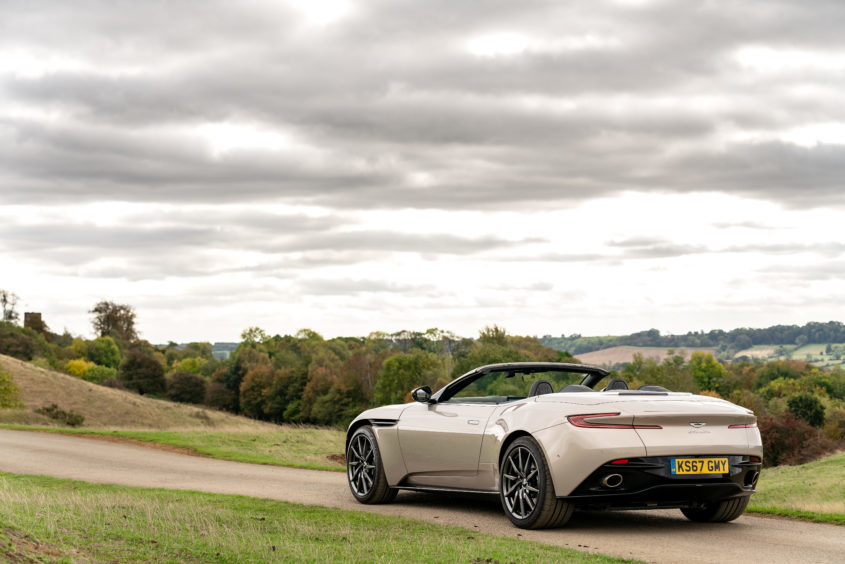 Ensconcing myself in the cabin of the DB11 Volante, I find that's true. There are a couple of inches of air between my head and the roof lining and I have plenty of legroom too.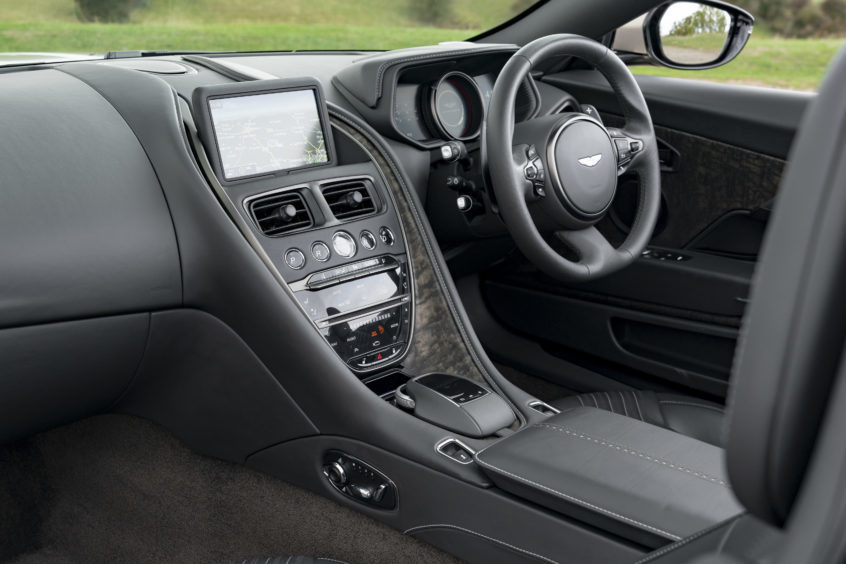 There are two engines on offer in the DB11, a 503bhp 4.0 litre V8 and a 5.3 litre V12 with 600bhp.
Quite candidly the Aston boss tells me the cheaper model is the one to go for. It's 115kg lighter while still packing plenty of power.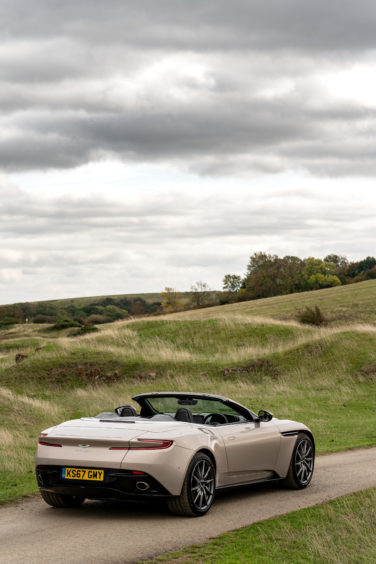 The DB11 – successor to the DB10 from the James Bond movie Spectre – is the first all-new Aston Martin in well over a decade.
It's available in coupe or "Volante" convertible body styles and, despite the approaching winter, I'm taking the drop top for a drive.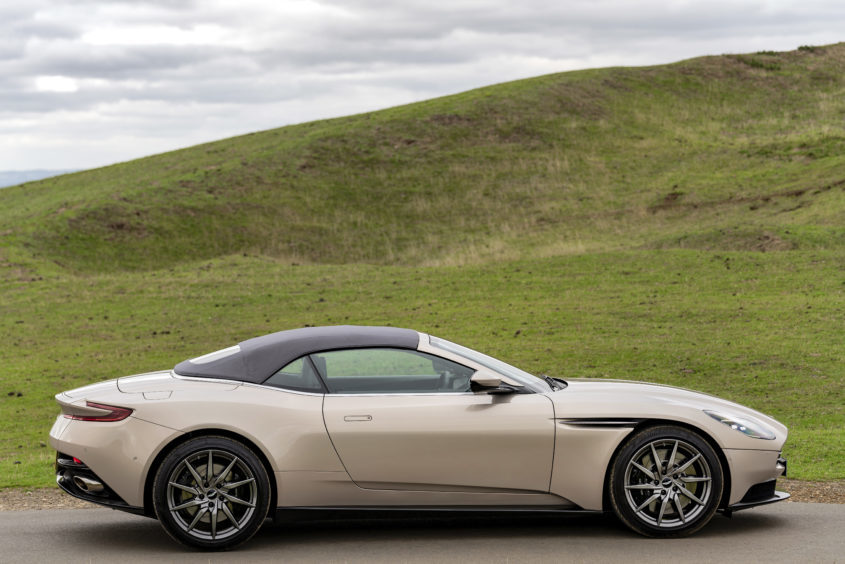 The DB11 is the most refined and relaxed of Aston Martin's cars. There are three driving modes: GT, Sport and Sport +. Keep it in GT and ride quality softens up nicely, making it a comfortable car to travel long distances in.
Sport and Sport + firm up the suspension and keep the needle further up the rev range for greater responsiveness. Press on and the DB11 is great fun. It's not an out and out sports car but with 0-62mph coming up in 4.1 seconds it's pretty close.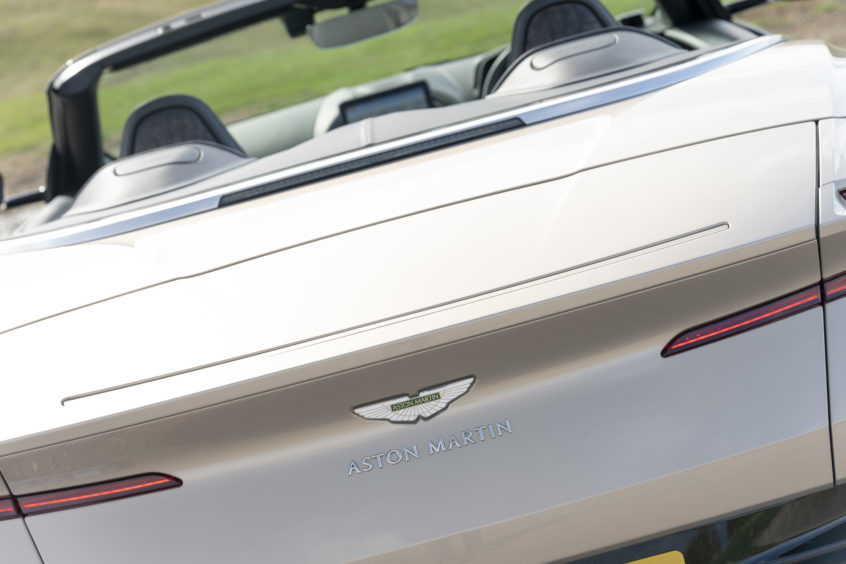 On a cold but sunny afternoon I cranked up the heating, opened the roof, and enjoyed perhaps the year's last wind in my hair motoring.
With a price tag around £160,000 the DB11 Volante's firmly in supercar territory.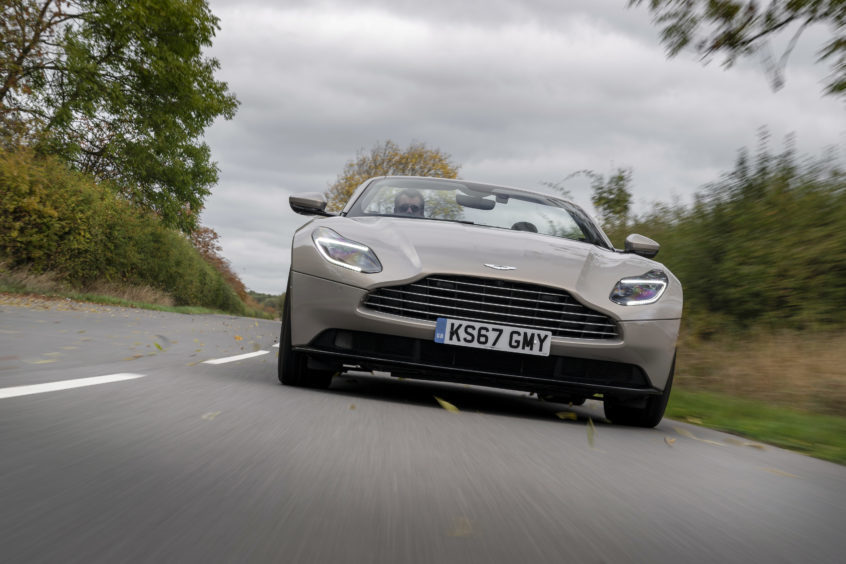 It is a super car though. Beautiful, elegant lines are combined with a classy interior and a dynamic yet refined drive.
jmckeown@thecourier.co.uk