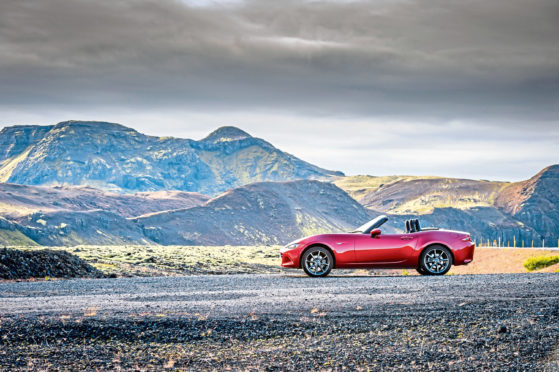 A cold and wet Dundee December should be the last place and time to enjoy a convertible.
Yet such is the exceptional breadth of talent of Mazda's MX-5 it remains a joy to drive in almost any weather conditions.
This is the fourth generation of the world's best-selling roadster and it's been given a mid-life refresh.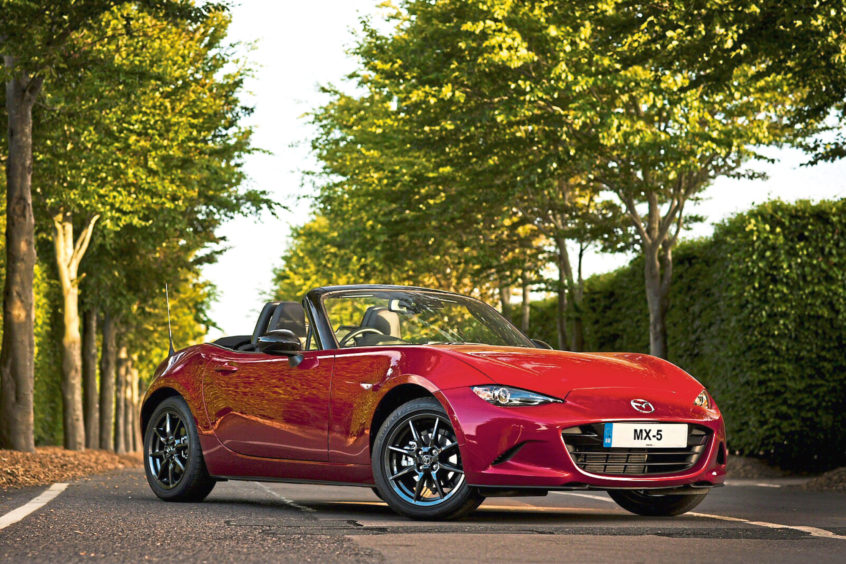 Outwardly, the updated car doesn't look much different. It's under the bonnet where changes have taken place, with Mazda improving efficiency and upping power on the larger of its two engine offerings.
The smaller 1.5 litre petrol engine has the same 130bhp, though the engine has shed weight making the car slightly quicker and more efficient.
Mazda has done more with the 2.0 litre unit tested here, boosting power by 24bhp to 182bhp.
Other tweaks include smartphone support and safety kit including blind spot monitoring and lane departure warning systems.
My favourite new feature is fairly low tech – the steering wheel now adjusts for reach as well as rake, meaning for the first time I can drive an MX-5 without having my arms fully outstretched.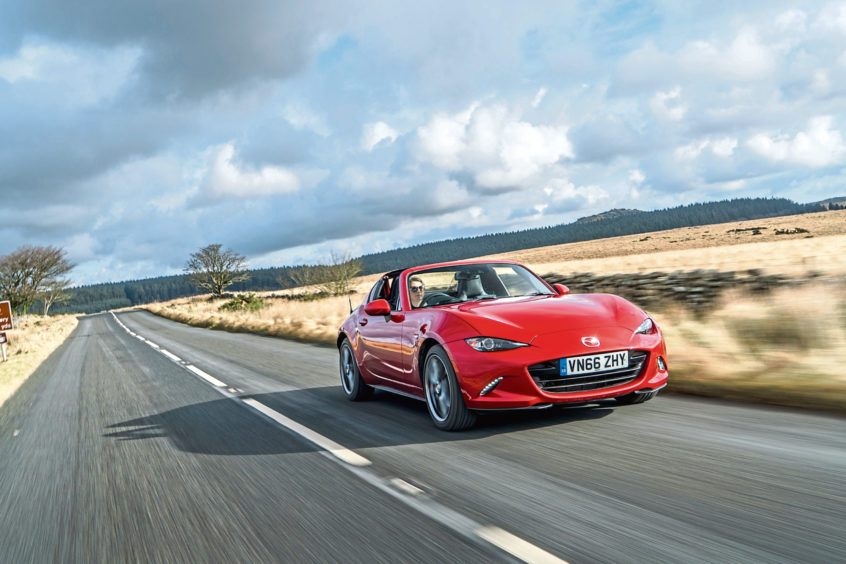 The MX-5 has never been a car that requires tons of power to enjoy driving.
That said, I'm not going to turn down an extra serving of oomph. With 182bhp the MX-5 now sprints from 0-62mph in 6.5 seconds, meaning it will beat many hot hatches in a drag race.
If you think straight line speed's what it's all about you've missed the point of the MX-5, though.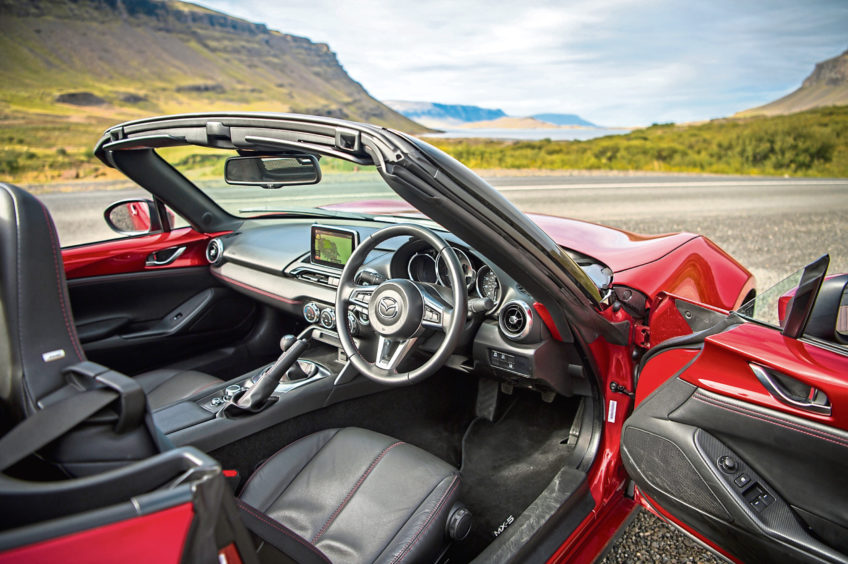 With near perfect 50-50 weight distribution, a lightweight, low-slung body and rear wheel drive it's joyous to drive – and you don't need to go fast to enjoy it. This is a car you can have a lot of fun in while staying well within the speed limit.
At 6ft5in I'm about three inches taller than the maximum height that can comfortably sit inside the MX-5. It's not really designed for big galoots like me though – my more normal sized other half absolutely loved it.
In the cabin there's a large, clear display but Mazda has admirably resisted the trend for touchscreens, sticking with manual heating controls and a user friendly rotary dial for the stereo system.
At around £25,000 for this high spec model and with Mazda's bulletproof reliability this is about as much fun per pound as money can buy.
---
Price:
£25,795
0-62mph:
6.5 seconds
Top speed:
136mph
Economy:
40.9mpg
CO2 emissions:
156g/km