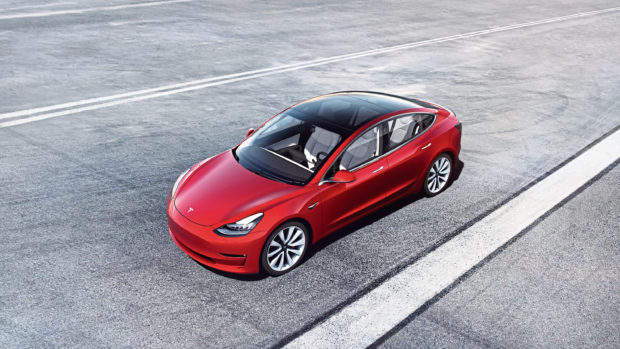 Tesla's latest car, the Model 3, has gone on display at the electric car maker's Edinburgh showroom.
UK deliveries of the company's smallest electric vehicle will commence in the summer.
The Model 3 is a mid-size saloon that's of similar dimensions to the BMW 3 Series and Audi A4.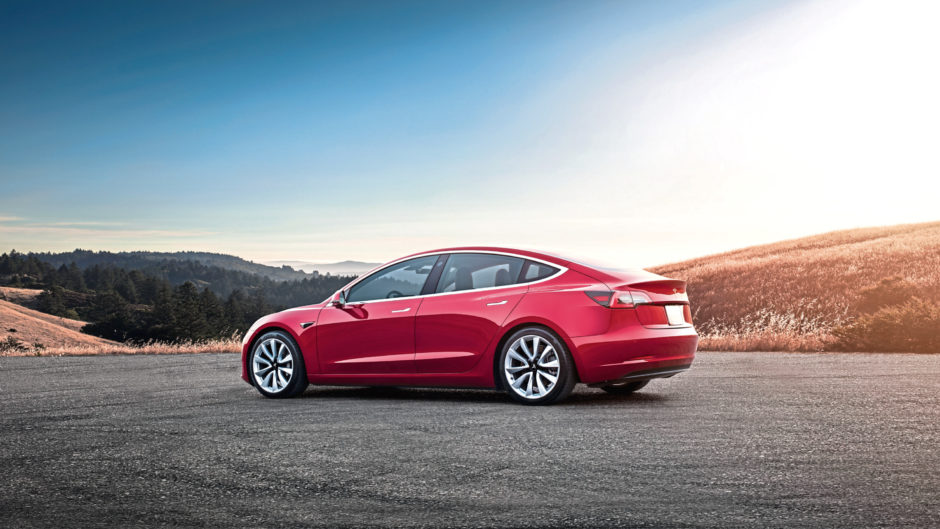 It will be offered in rear or four-wheel drive and with a mid-range or a long-range battery.
The long-range rear-wheel drive Model 3 has a remarkable 338 mile range – and that's on the new WLTP cycle which is meant to better mimic real-world performance.
Tesla hasn't yet released range on the Model 3 with the smaller battery. It will undoubtedly be lower than the long range version but should still be plenty to cover 99% of users' journeys. The mid-range version should also be significantly cheaper.
Tesla hasn't yet released prices for the Model 3, but a spokeswoman told The Courier that the long-range all-wheel drive model is expected to cost around 58,000 Euros, which translates to roughly £51,500.
The rear-wheel drive mid-range model should cost significantly less perhaps around the £35,000 mark.
For a fair extra whack – Tesla estimates £62,000 – you can buy the Performance version, which races from 0-62mph in an extremely impressive 3.7 seconds and has a 155mph top speed.
There's pay-per-use access to Tesla's 430 UK Supercharger locations, and 3.600 across Europe. The Model 3 is also compatible with third party chargers .
There's a 425 litre boot and an additional boot under the bonnet that can store bags or muddy boots.
As for keys – there are none. You simply use your phone's Bluetooth system to access the car.