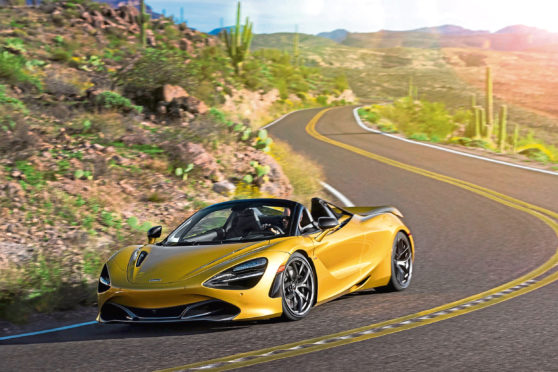 McLaren has revealed its Senna GTR in production-ready form.
The Senna GTR has been developed to be as capable as possible around a circuit and represents the most extreme version of the firm's Ultimate Series car.
Limited to just 75 units – all of which are now sold – the Senna GTR utilises a 4.0-litre twin-turbocharged V8 engine with 814bhp. The GTR has been created by combining the performance of the road-legal car with the downforce and track capability of McLaren's GT3 racers.
Each car will be built to the owner's specific requirements, with a vast amount of customisation options available through McLaren's Special Operations Options programme. The price tag for each car sits at £1.1 million plus taxes.