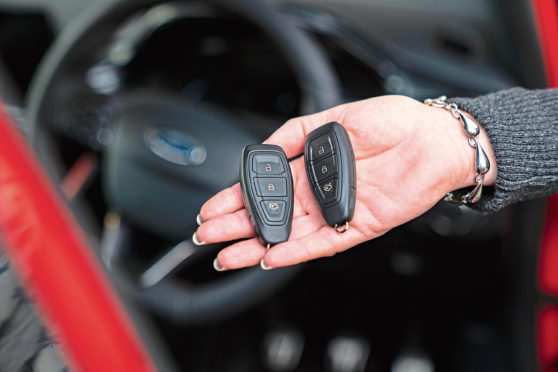 Ford has brought out a new key fob designed to prevent hackers from stealing your car.
The fobs have a sleep mode that means hackers can't remotely steal and replicate the code they emit to open your vehicle.
The sleep mode is triggered if the key hasn't been moved for 40 seconds – so won't respond to signals from hackers equipped with 'relay boxes' which can now easily be bought online.
Criminals illegally use the relay boxes to extend the signal from key fobs in homes, unlocking and starting vehicles parked outside.
A recent keyless theft test by Thatcham Research gave numerous best-selling cars a poor rating.
The new fobs come with Focus and Fiesta models but will be rolled out across the entire Ford range over the next two years.