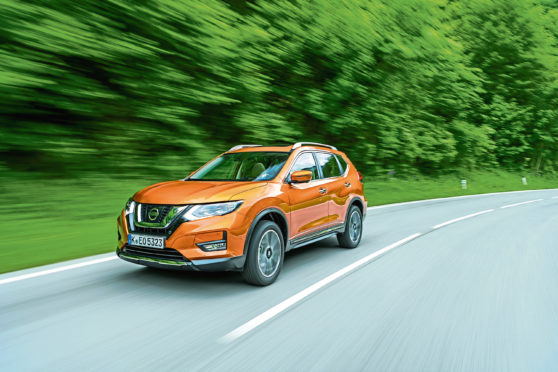 Nissan has spiced up its X-Trail SUV with the addition of two new engines.
Buyers now have the choice of either a 1.7-litre four-cylinder diesel or 1.3-litre four-cylinder petrol engine.
The diesel engine produces 148bhp and 340Nm of torque. It replaces the old 1.6 litre diesel and can be had with either two or four-wheel drive.
It can also be paired with a six-speed manual or an automatic gearbox.
The 1.3 litre petrol unit is only available with Nissan's six-speed automatic gearbox and in front wheel drive. It replaces the old 1.6 litre petrol and almost matches it for power, developing 158bhp to the old unit's 161bhp.
Prices for the 1.3 litre petrol start at £26,590 and the 1.7 litre diesel costs from £25,795. Both are on sale now.