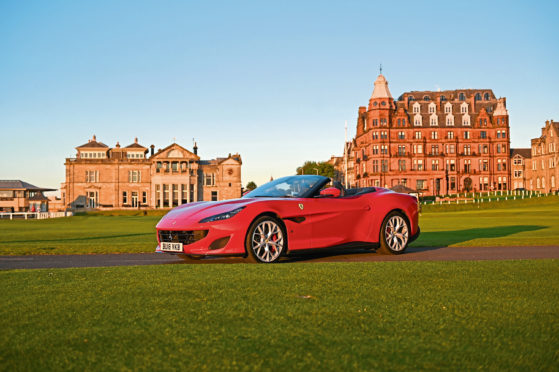 In 13 years as this paper's motoring writer I've never driven a Ferrari. Lamborghinis, Aston Martins and McLarens – yes. But never the most famous supercar maker of all.
That all changed now, I'm pleased to report. A couple of weeks ago I spent a better-than-acceptable day driving through Fife and Perthshire in the Portofino.
The convertible may be the "entry level" Ferrari, but that still means a starting price of £166,000 and a twin-turbo 3.9 litre V8 developing 592bhp.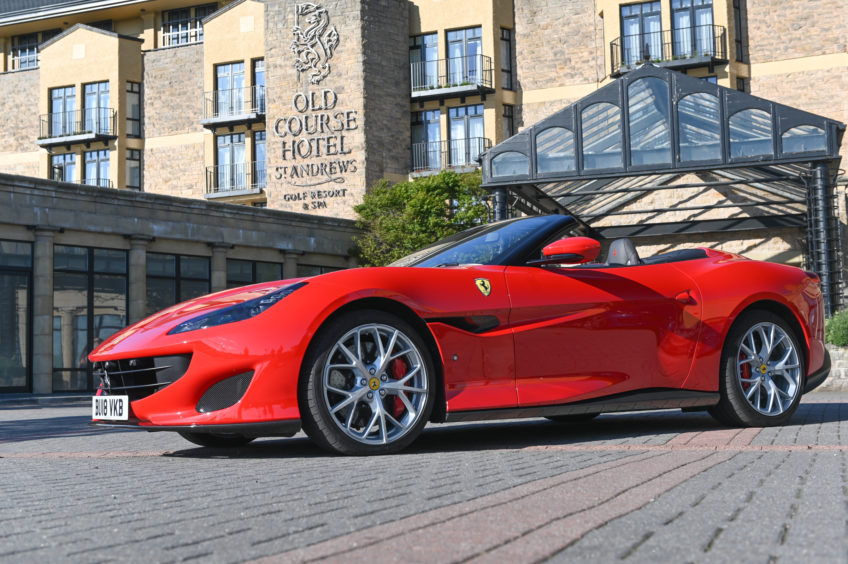 After a hearty breakfast at St Andrews' Old Course Hotel, we set off. Fortune smiled on us and we were given one of June's few warm, sunny days – time to get the roof down.
Unlike its rivals, Ferrari has gone for a folding hardtop instead of a fabric roof, claiming the weight difference is minimal. In Scotland, a convertible that effectively turns into a coupe with the roof up certainly makes sense.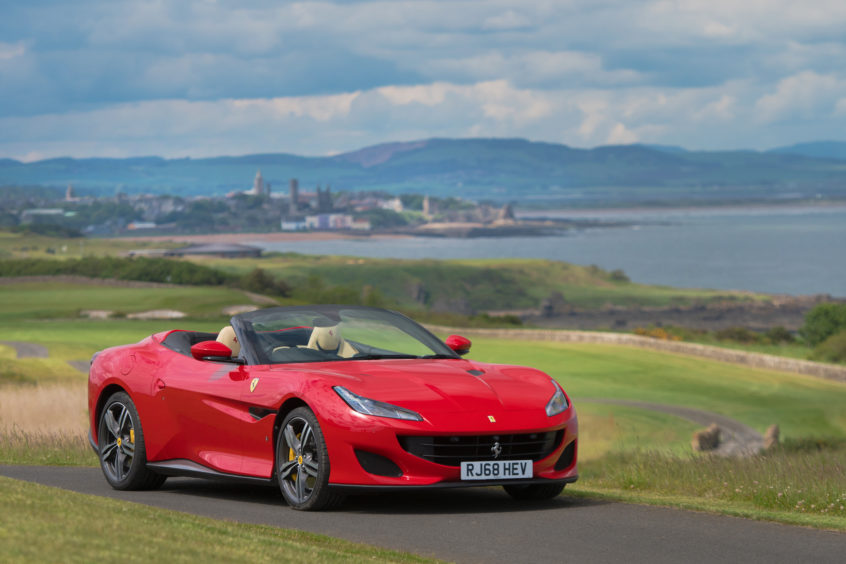 Out of St Andrews and onto the back roads above the Tay coast and it's time to find out what a Ferrari's all about.
Dropping a couple of gears using the paddle shift, I hit the throttle and we road forward. Zero to 62mph takes just 3.5 seconds, though I do not attempt to match the car's 199mph top speed.
We head through Crieff, Aberfoyle, and up the A9 to Pitlochry. The Ferrari is glorious to drive – poised, balanced and responsive.
The Portofino is designed to be driven every day, and to be taken on long journeys. There's a comfort suspension setting that irons out bumps. There are even rear seats, though anyone bigger than a toddler won't fit – better to think of them as extra luggage space.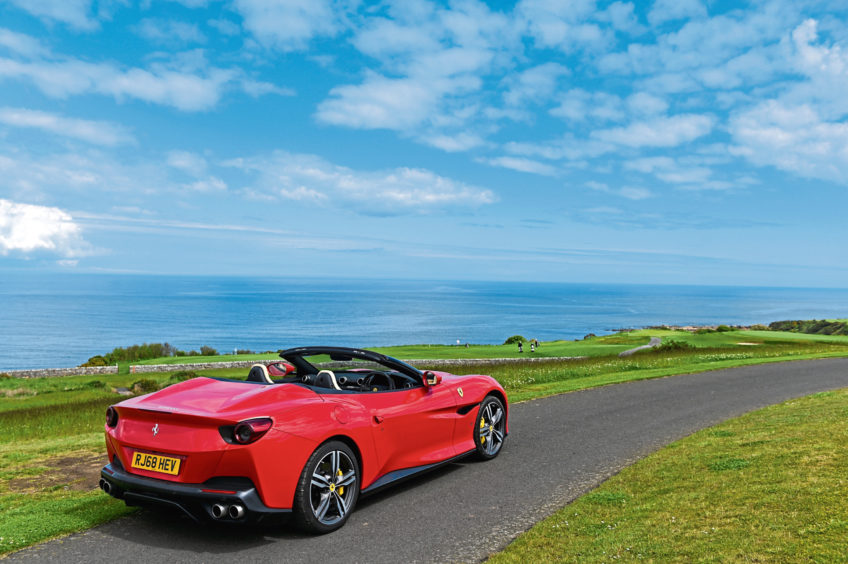 Certainly, after two hours in the car, I stepped out in Pitlochry without feeling any twangs of discomfort.
Ferrari's spokespeople are at pains to point out their cars are not expensive to own. Every Ferrari comes with a remarkable seven-years' free servicing, while sky-high resale values mean you'll lose more in depreciation on a Volvo XC90 than a Ferrari Portofino.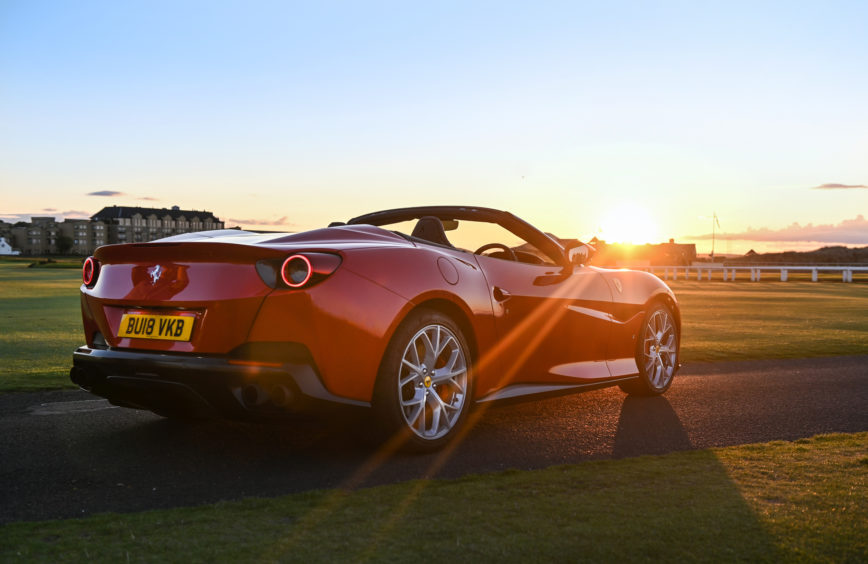 That overlooks the small matter of finding £166,000 to buy one. Most owners pay upwards of £200,000 for their cars – you can spend £18,000 just on paint. Ultimately, these are cars for wealthy people – most owners have at least three Ferraris already.
I loved spending a day in one. They're beautiful, iconic cars and the driving experience is extraordinary.
It it better than other supercars I've driven? The McLaren 570S Spider may just pip it, but we're splitting hairs – and nothing makes you feel quite as special as a Ferrari.
Price:
£166,296
0-62mph:
3.5 seconds
Top speed:
199mph
Economy:
26.4mpg
CO2 emissions:
245g/km