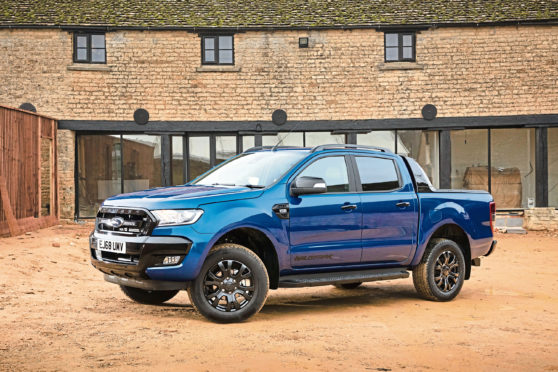 Due to our wetter weather and smaller roads, pickups have never enjoyed the enormous popularity they enjoy in America.
Tradesmen and farmers are fond of them though, and in recent years they've drawn lifestyle buyers who like to chuck bikes or surfboards into the load bay instead of pallets and sandbags.
Perhaps due to the kudos associated with its big American trucks, the Ford Ranger has been Europe and Britain's best-selling pickup for some years now.
It's a handsome beast, with a chunky, rugged shape that looks best covered in mud.
There are three body styles, a Regular Cab with front seats only, Super Cab, with small rear seats, and the Double Cab I drove which is a full five-seater.
My car came with a 2.2 litre, 160hp diesel engine and a price tag of £31,854, excluding around £1,000 of options.
Zero to 62mph comes up in 11.8 seconds and fuel economy is around 40mpg, though I found low to mid 30s is much more realistic.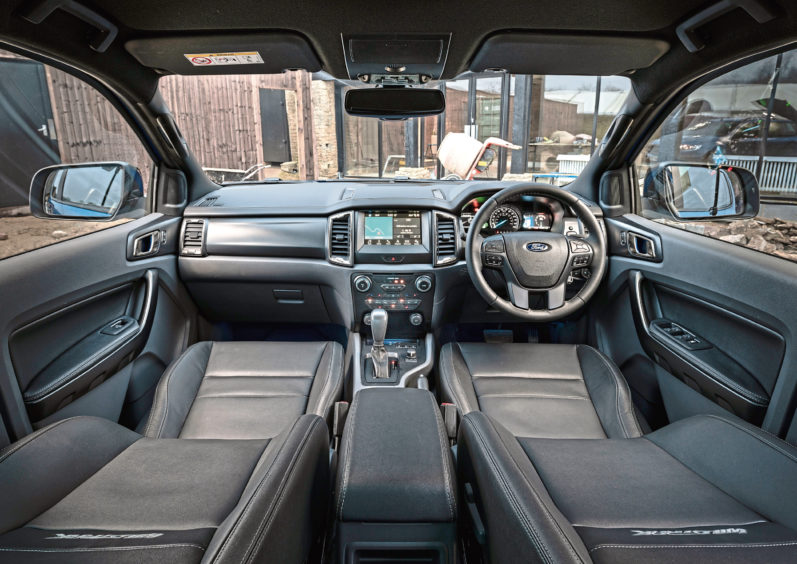 The 2.2 litre unit I drove is on its way out, however, replaced by a new 2.0 litre engine that meets the latest EU diesel emissions regulations – my advice would be to wait for one of these models.
The Ranger beats many rivals when it comes to on-road manners. Other pickups like the Toyota Hilux and Mitsubishi L200 are more utilitarian in nature and a bit of a pig to drive on a long journey.
The Ranger's a cut above these and I found it comfortable enough on a jaunt up to Loch Tay. The extra-high cabin let me enjoy the glorious scenery and, while the engine and gearbox are a bit gruff, wind and road noise aren't too bad.
If you want a pickup that's more car like to drive, the Volkswagen Amarok and in particular the Mercedes X-Class offer an extra level of refinement. You pay for the privilege though.
My Ranger came with a six-speed automatic, but Ford's latest 10-speed auto is available higher up the range and should improve the car's on-road manners as well as its fuel economy.
Use the Ranger for its intended purpose and it can carry 1,080kg in the loadbay as well as being able to tow 3,500kg. Those figures match or beat the majority of its rivals.
If you want something a bit more refined than a Toyota or Mitsubishi but the budget doesn't stretch to a Volkswagen Amarok or Mercedes X-Class, the Ranger stakes out a pretty good middle ground between comfort, cost and capability.