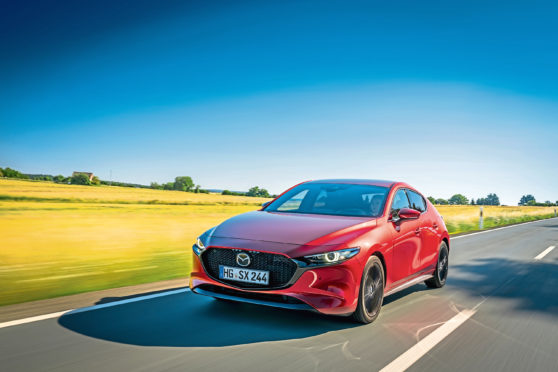 The Mazda 3 with the company's brand new Skyactiv-X engine will cost from £23,555 and will be on sale in the UK from October.
"Skyactiv" is Mazda's attempt to deliver diesel-like economy from a petrol engine. The Japanese company has so far avoided delving too deeply into the plug-in hybrid and fully electric market, instead trying to deliver improved efficiency from the internal combustion engine.
The 2.0 litre, 180hp engine returns an impressive 52.3mpg on the new and more accurate WLTP scale. It also emits just 94g/km of CO2 – impressive figures indeed for such a powerful engine.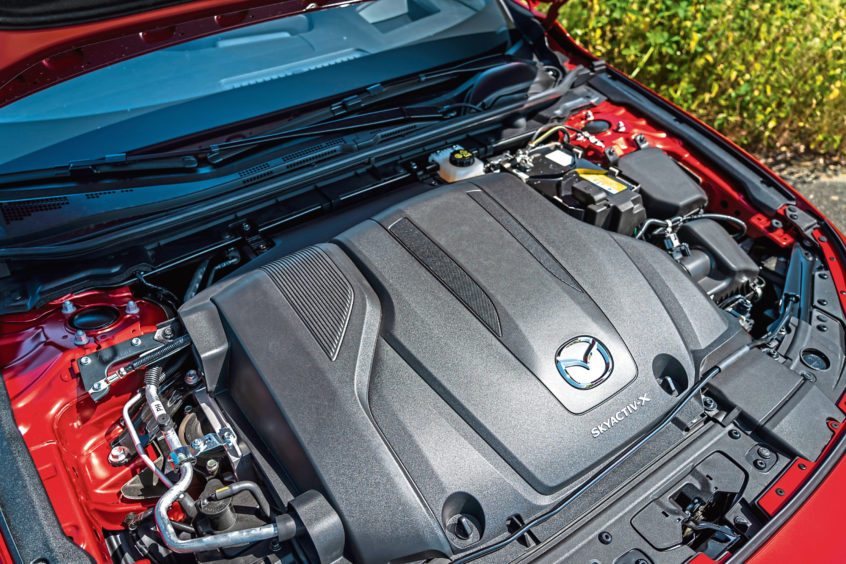 The Skyactiv-X engine features unique Spark Controlled Compression Ignition (SPCCI) technology, which makes it the world's first production petrol engine to exploit the benefits of compression ignition. This gives the engine the response of a diesel motor, but with the free-revving performance of a petrol engine.
The engine is mated to a "mild hybrid" system that recycles energy recovered during braking.
It's available in saloon or hatchback and the entry model, the Mazda 3 Sport, has a generous equipment list, including chrome detailing on the interior, a frameless rear view mirror and rear privacy glass.
Sport Lux models feature a reversing camera, smart keyless entry and heated front seats. GT Sport adds black leather seats with power adjustment, a heated steering wheel and Bose audio, while the range-topping GT Sport Tech comes with a host of additional active safety equipment, including a 360 degree camera and Driver Monitoring System with interior camera.
The new Mazda3 will also come with the option of four-wheel-drive, a first for the company in the UK since the old 323 AWD.
Mazda UK managing director, Jeremy Thomson said: "I'm very excited about the arrival of the Skyactiv-X engine; this is another example of Mazda's convention defying powertrain innovation."
jmckeown@thecourier.co.uk