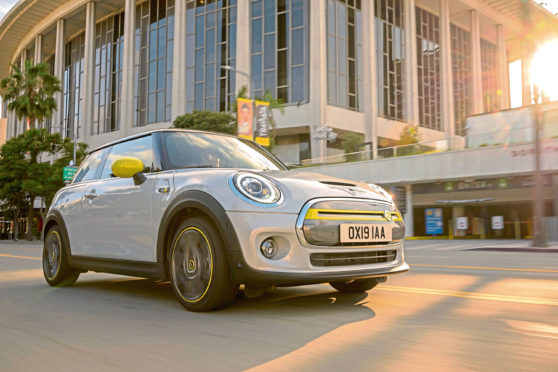 The electric car revolution is very much underway. We've seen cars developed purely as electric models, such as the Jaguar I-Pace, Nissan Leaf and Tesla's range.
Now we're starting to see a slew of established models turn electric.
Jaguar's XJ, a car that conjures up thoughts of straight-six motors or supercharged V8s, will be going all-electric.
While some will no doubt see this as a shame, the idea of Jaguar's big, soft flagship gaining the near-silent refinement of electric performance is certainly one that piques my interest.
The next Vauxhall Corsa was always going to be a little different, given it's the first example to be developed with new owners PSA, rather than General Motors.
But while the Corsa going electric was certainly big news, it perhaps shouldn't have been a surprise; with the advancement in battery tech, an electric car can do pretty much everything that the likes of the Corsa is usually asked to do.
The Mini Electric looks like just the beginning of Mini's volt forward into the future; a collaboration between parent company BMW and Great Wall Motors is expected to herald further EVs as a part of the German firms' goal to have 25 electrified cars for sale under its umbrella by 2024.
Volkswagen was well ahead of the curve when it came to an electric version of its most popular model. Even in the Seventies, the MK1 Golf was being used to experiment with replacing the internal combustion engine with batteries, and the German marque sold electric 'CityStromer' versions of both the MK2 and MK3 Golf.
The all-electric commercial vehicle isn't an entirely new concept, with the likes of Nissan giving businesses an electric option with the E-NV200.
However, the introduction of an electric Transit will likely be something of a watershed moment, as the badge is as synonymous with vans as Hoover is to vacuum cleaners.