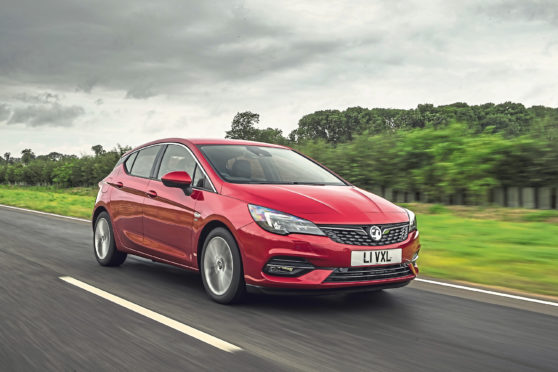 Vauxhall's Astra has been one of the best selling family hatchbacks for 40 years now.
Cheaper to buy than most of its rivals, spacious, economical to run and British built, it's little wonder many owners are repeat buyers.
The latest, seventh generation model has been given a mid-life refresh. Not too much has changed on the surface – there are a few styling tweaks here and there, and aerodynamics have been improved, leading to better economy.
It's underneath the skin where the real updates have taken place. Vauxhall has overhauled the engine range, replacing the old four-cylinders with modern three-cylinder units that offer greater efficiency.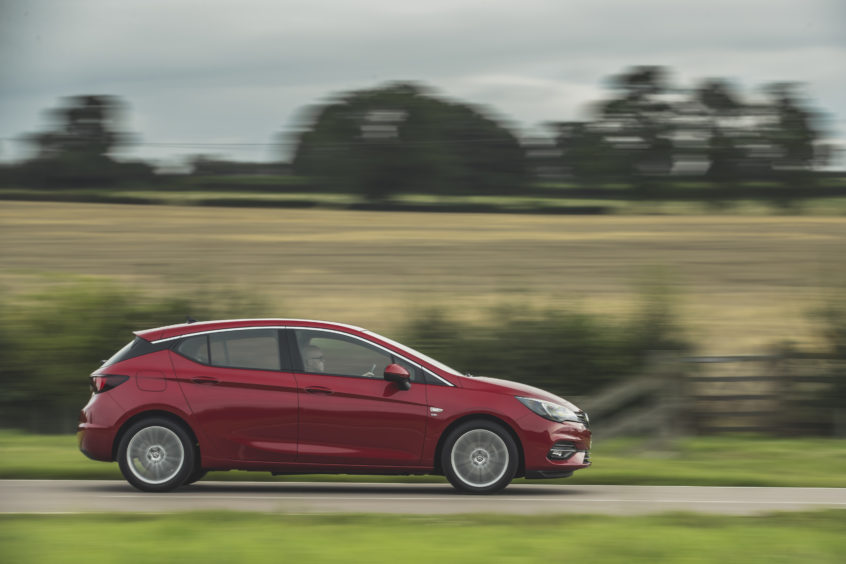 Buyers have the choice of a 1.2 litre petrol with 110, 130 or 145hp outputs; or a 1.5 litre diesel with 105 or 122hp. There's also a 1.4 litre petrol that can only be had with a seven-speed automatic.
I travelled down to Bruntingthorpe Proving Ground in Leicestershire where I was one of the first European journalists to drive the updated Astra.
I spent time in the 122hp 1.5 diesel in both automatic and manual (Vital Stats are for the auto diesel in Elite Nav trim) and the 130hp manual petrol, giving a broad overview of the range.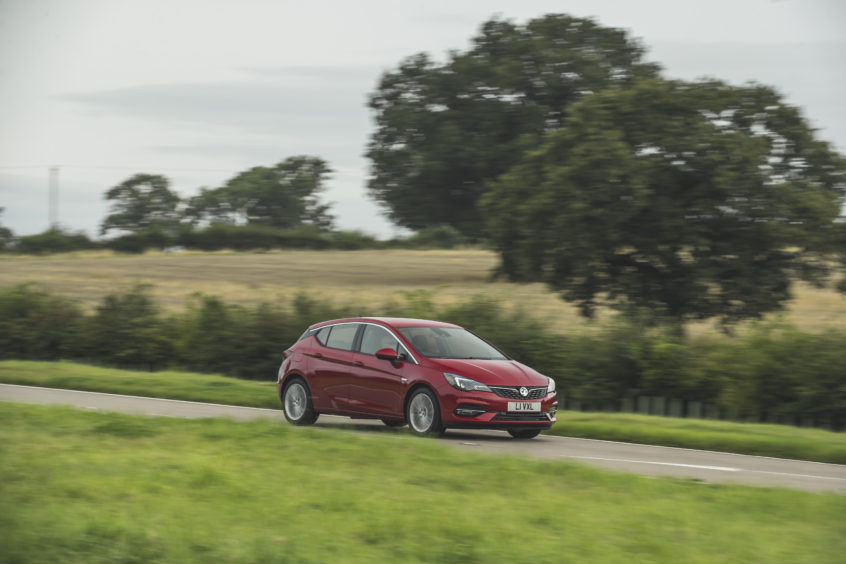 The diesel is paired to a new nine-speed automatic. It's an excellent combination – gear changes are almost seamless and all those ratios mean you're always in the right power band – that plays to one of the Astra's biggest strengths, refinement.
Wind, road and engine noise are all very faint and it's an easy car to cover distance in. While the Focus remains the best driver's car in this class, the Astra is also fairly entertaining on a country lane.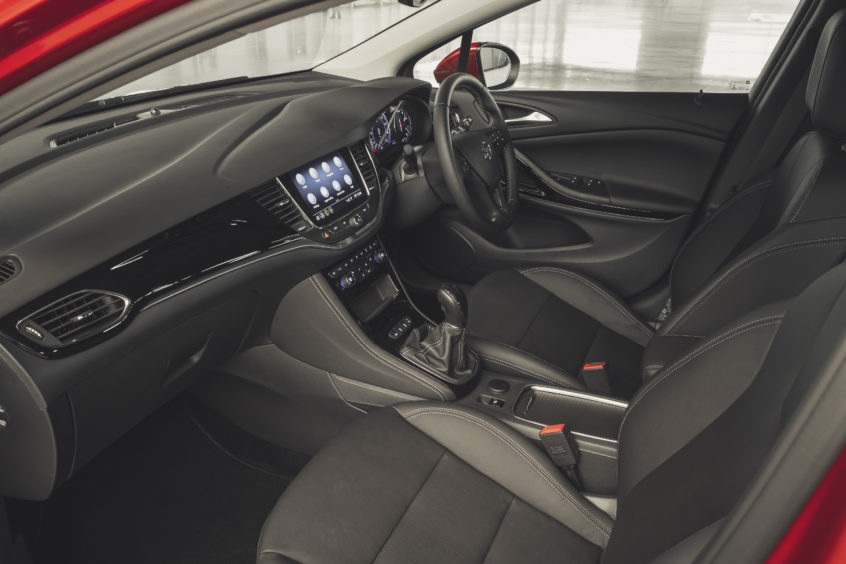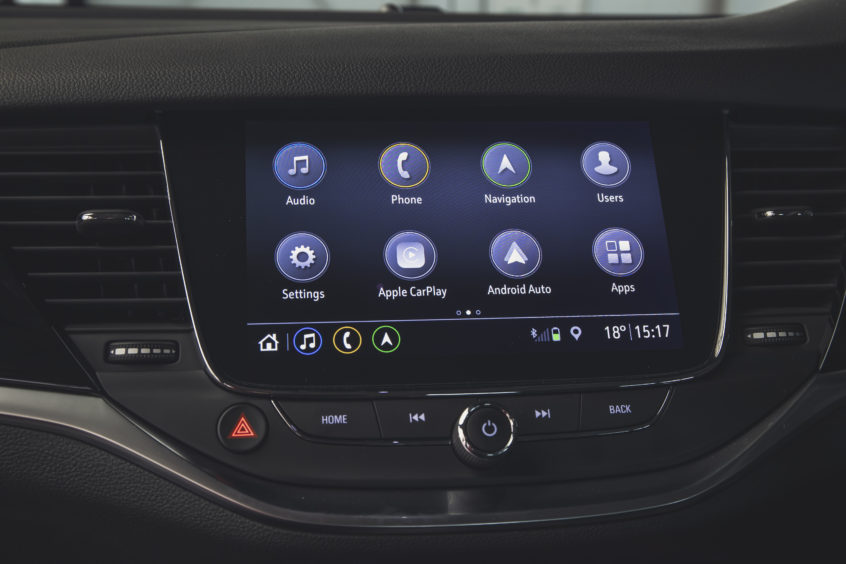 Economy has improved across the range and I managed just over 66mpg in a manual diesel. Inside, an updated interior features a new infotainment system with smartphone integration.
Trim levels have been simplified but there are still plenty of them – SE, Business Edition Nav, various SRi options, Elite and Ultimate. Vauxhall expects petrol powered SRi models to be the biggest seller.
Prices haven't changed too much, starting at just under £19,000 and rising to around £30,000 for top flight models – though Vauxhall dealers often offer discounts to those willing to haggle.
It's certainly worth doing so: the updated model is a strong all rounder.
---
Price:
£26,510
0-62mph:
10 seconds
Top speed:
127mph
Economy:
54.3mpg
CO2 emissions:
109g/km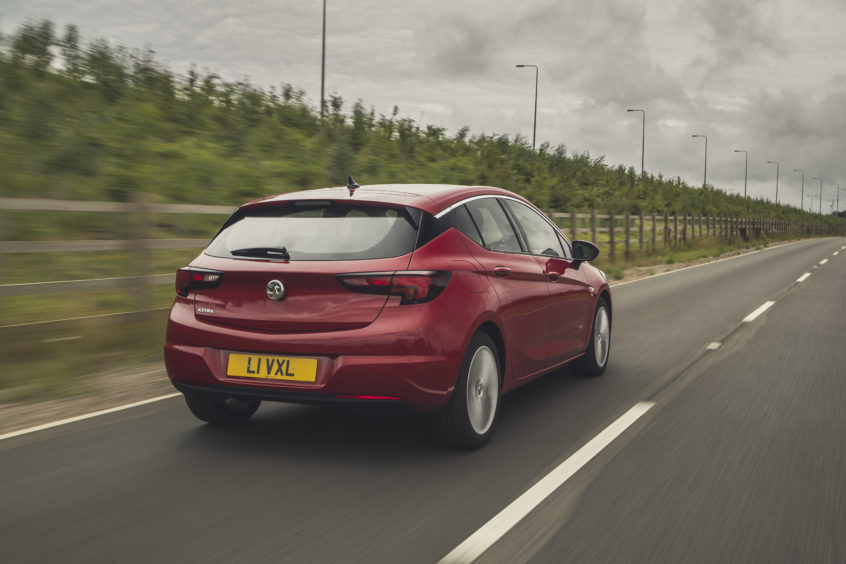 04